Who Is Alysia Yeoh in DC Comics? She'll Be the First Trans Character in a DC Film
The first trans woman in DC Comics will soon make her theatrical debut. Who is Alysia Yeoh in the comics and when will she appear?

Transgender representation will always be important in media, but it's an especially big deal in big-budget superhero movies. By using popular characters and known franchises as a platform for trans visibility, it provides a welcome for trans folks to enter the larger social conversation and become normalized in society. The DC Comics character Alysia Yeoh will soon have that visibility, but where does the character originate?
Article continues below advertisement
Alysia Yeoh first debuted in Batgirl in 2011. She was conceived by writer Gail Simone, known for her work on DC's Birds of Prey and Wonder Woman. She also worked with Marvel characters like Deadpool and Domino.
Alysia's inclusion was part of Gail's efforts to introduce more LGBTQ storylines into DC Comics. Alysia was the first transgender character to be introduced in mainstream comics and made a splash when she did so. But who is Alysia in the comics?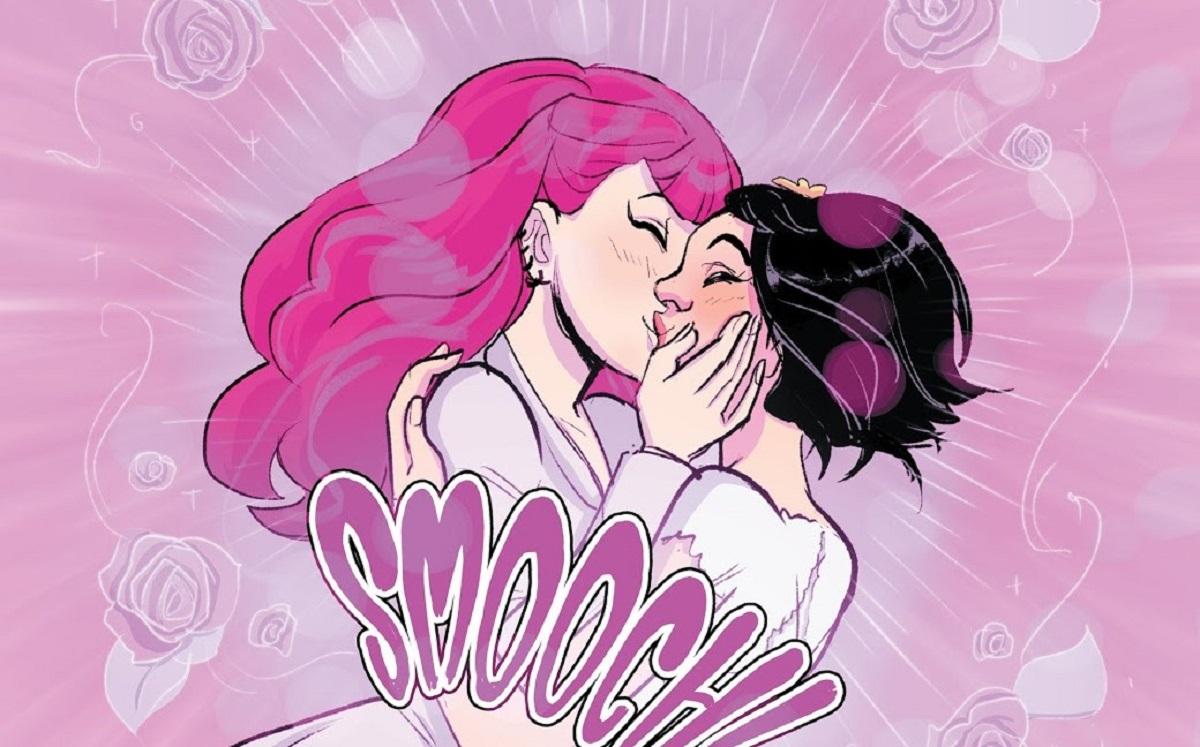 Article continues below advertisement
Who is Alysia Yeoh in DC Comics?
Although Alysia debuted in the first issue of the Batgirl series, she didn't come out to Barbara Gordon until issue #19. After Barbara comes clean about her life as Batwoman and the trauma she's endured up until that point, Alysia shows her support by divulging intimate details about her own life. She admits to Barbara that she's transgender, to which Barbara replies with an enormous hug and an affirmation about their close friendship.
According to Gail, she wanted to make sure that Alysia had this moment with Barbara. As a writer, she wanted to make clear that Alysia was trans within the story.
"She was created as a trans character," Gail confirmed in an interview with NewNowNext. "I want to do this right, representation is important. No one wants stereotypes or tokens. We want believable characters we can care about, that we want to know more about."
Article continues below advertisement
In later issues, she would go on to find love with a woman named Jo Muñoz. They even get married in Batgirl #45 in DC Comics' first trans wedding. Talk about a twofer!
Alysia Yeoh will continue to make leaps and bounds for trans visibility as the character debuts in film.
Article continues below advertisement
We'll soon see Alysia Yeoh in the 'Batgirl' movie.
In January 2022, it was confirmed that the upcoming Batgirl film would also star Ivory Aquino as Alysia. She will star as Barbara's best friend alongside Leslie Grace, who's playing Barbara Gordon / Batgirl.
Ivory herself is a trans woman, having begun her transition in her mid-teens while growing up in the Philippines. She would go on star in films like When We Rise in 2017, the same year in which she came out.
Alysia's inclusion in DC Comics was already a milestone on its own. And her being portrayed by a trans actress is just the icing on the cake. With superhero movies being as big a platform as they are, we can only hope that other films follow the same example being set by Alysia and Ivory.
Batgirl is scheduled to stream exclusively on HBO Max in 2022.