Emily Finally Got Closure After Her Reunion With an Aunt on 'The Handmaid's Tale'
Aunt Irene showed back up in Emily's life on 'The Handmaid's Tale,' but some viewers are unclear about who she is exactly.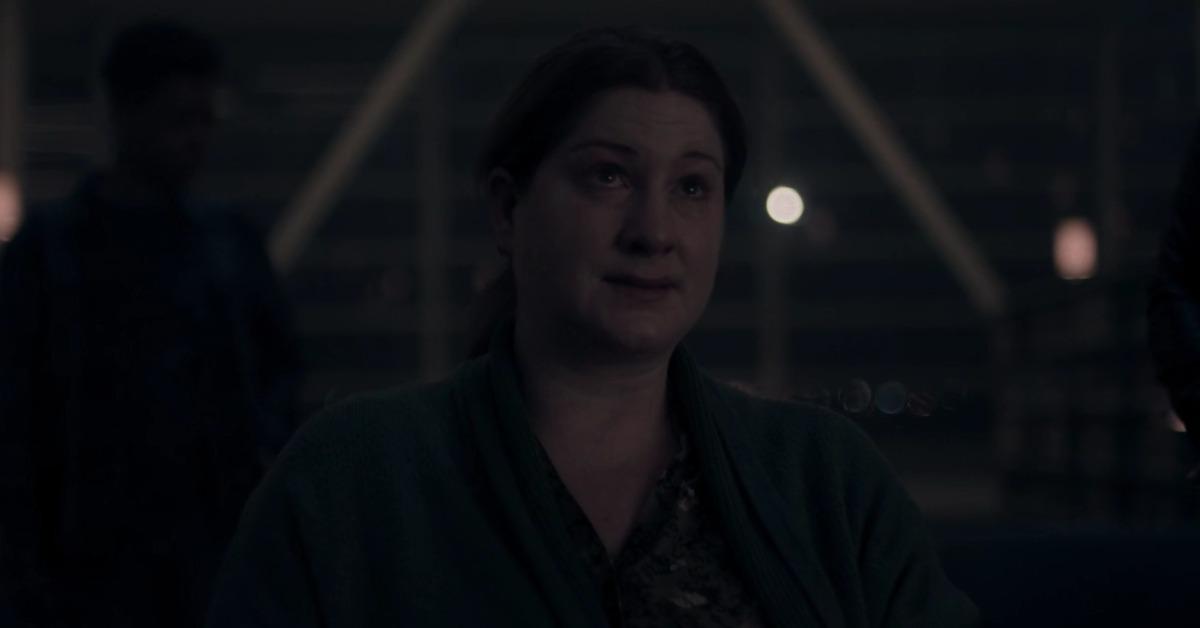 The majority of the June 2, 2021, episode of The Handmaid's Tale focused on June's testimony, its aftermath, and how she views the other surviving handmaids in her support group. At first, they saw her as a hero simply for testifying, but she was confused as to why they weren't more angry about what happened to them. And when a former Aunt from Gilead, Aunt Irene, resurfaced for them to take their anger out on her, June all but arranged a good old-fashioned stoning.
Article continues below advertisement
The woman showed up to the group to seek forgiveness from Emily, and June welcomed her to the circle, where all of the handmaids were seated around her as she fell to her knees in front of Emily.
Remember when the handmaids were forced to stone people to death for their crimes? This was basically set up like that, only instead of Aunt Lydia orchestrating it, June was in charge. Though some people aren't totally sure about who this Aunt Irene woman is.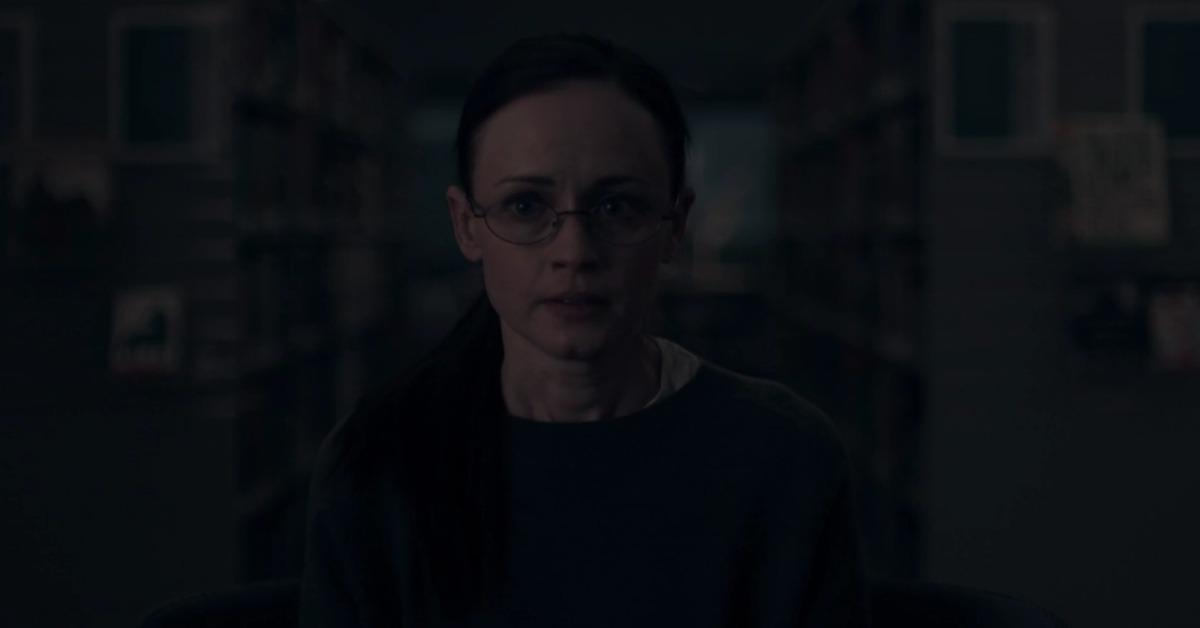 Article continues below advertisement
Who is Aunt Irene on 'The Handmaid's Tale'?
Although she hung herself in the episode before Emily could speak her mind to the former Gilead Aunt, Aunt Irene was instrumental in some of the terrible things that happened to Emily while she was a handmaid. Earlier in the series, Emily fell for a Martha and the women had an affair. Aunt Irene was the one who discovered the truth about them, however, and exposed their secret.
Because of Aunt Irene, the Martha was hanged and Emily was vaginally mutilated. This, in turn, led Emily to feel the severe negative mental effects of being held against her will in Gilead. And although she eventually escaped to Canada, it wasn't an easy journey and she still remembered Aunt Irene for her part in getting her mutilated and her girlfriend killed.
Article continues below advertisement
Emily's time in Gilead was a bit different from June's.
Both Emily and June were handmaids and forced to participate in the monthly rape rituals at different commanders' homes. But whereas June found a way to mentally escape for a while, via Nick, and found some immunity while Fred Waterford remained enamored with her, Emily dealt with severe mental anguish in a different way.
Article continues below advertisement
So much so that she found it increasingly difficult to get back to her "normal" life when she reconnected with her wife and son in Canada. But when June urged Emily to tell Aunt Irene everything she had done to her, Emily agreed.
By the time she got to Aunt Irene's address, the woman had already died by suicide. Her death, however, may be what helps Emily heal and move forward.
It's unlikely that Aunt Irene survived her hanging. The point of her return, though, was probably to act as a vehicle for Emily to better work through her trauma and for June to exert her power over the other handmaids. Will there be a Gilead revolution in Canada? Only time will tell.
Watch The Handmaid's Tale on Wednesdays on Hulu.