Who Is Aurora on 'Legacies'? You Probably Already Recognize Rebecca Breeds From 'The Originals'
Aurora is part of 'Legacies' now, but fans most likely recognize her from her time in 'The Originals.' She's played by none other than Rebecca Breeds!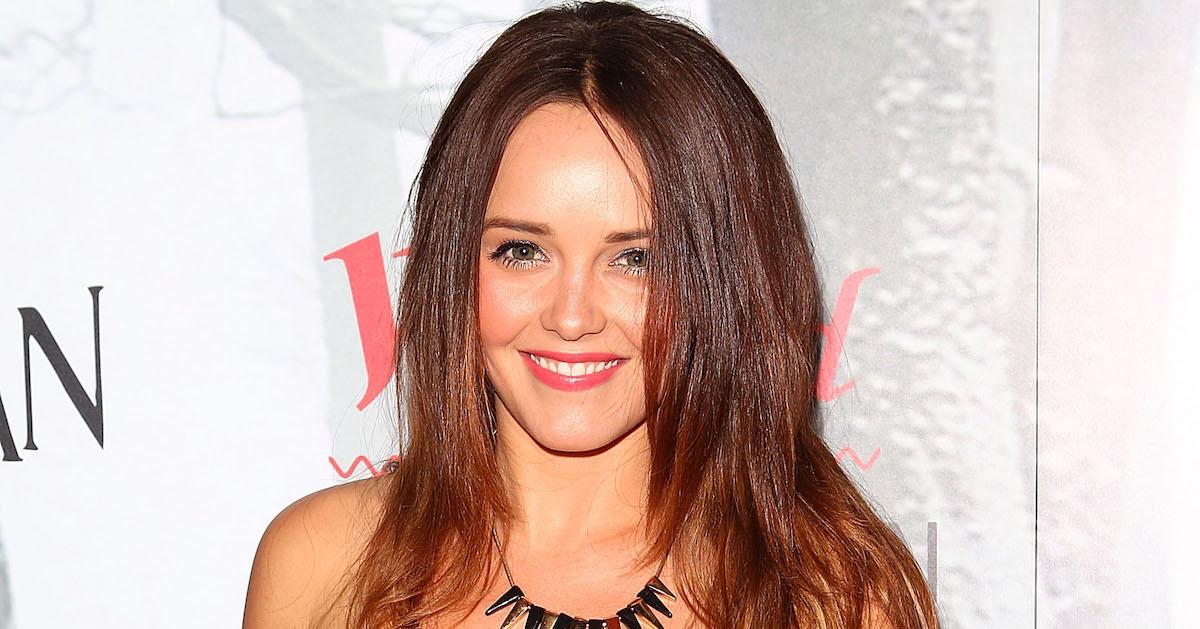 Vampire entertainment has had a chokehold on horror lovers and hopeless romantics alike for many years. Eight seasons of The Vampire Diaries might be the culprit. Thanks to TVD, two amazing spinoffs have come into existence. First, we got The Originals. Now we've got Legacies.
Article continues below advertisement
Legacies premiered in 2018 and has gone on for four successful seasons so far. Lately, there's more interest than ever in the newest character, Aurora. She's part of Legacies now, but fans most likely recognize her from her time in The Originals before. She's played by none other than Rebecca Breeds. Here's what you should know.
Article continues below advertisement
Who is Aurora on 'Legacies'?
Aurora de Martel is the first vampire ever to be turned into a member of the undead by Rebekah Michaelson. You probably recognize her from the third season of The Originals, where she made a big splash in the season premiere. Aurora's childhood is still pretty mysterious, but we do know that her mother died when she was still a child.
As an adult, she lives with the guilt over her mother's death and keeps her walls up to avoid getting heartbroken. On Dec. 9, 2021, Aurora showed up in Season 4, Episode 8 of Legacies. As it turns out, she'll have a recurring role in the spinoff series. Fans who are excited to see Aurora continue kicking up dust and stirring up trouble are in for a treat.
Article continues below advertisement
Who is Rebecca Breeds, the actress behind the role?
Playing the role of a feisty vampire isn't the only thing Rebecca has done throughout the course of her career. One of her other major roles is in the 2021 series Clarice, about an FBI agent who returns to the field after a year of traumatic and troublesome events. Rebecca landed the titular role of the Silence of the Lambs character, who utilizes her brilliance, vulnerability, and bravery to escape dark secrets that have followed her over the years.
Article continues below advertisement
In 2017, Rebecca earned the leading role in a movie called Three Summers about a country fiddle player who falls in love with an experimental theremin composer. Despite the fact that they lead such different lives, they quickly realize they actually have a lot more in common than either would've guessed. These are just a few examples of Rebecca's roles outside of vampire entertainment, proving that she's quite the versatile actress.
Article continues below advertisement
Here's what else you should know about Rebecca Breeds.
According to Rebecca's Instagram bio, she considers herself an actress, author, and nutritional therapist. She's in a relationship with an actor named Luke Mitchell, with whom she posts plenty of adorable selfies on her feed. Rebecca enjoys nature, spending time outdoors, tending to horses, and going on beautiful adventures.
She obviously lives her best life when she's not busy memorizing lines or filming new scenes for her projects. It's exciting to see what will be in store for Rebecca as she continues to play the role of Aurora on Legacies.
New episodes of Legacies air on the CW Thursdays at 9 p.m. PST.