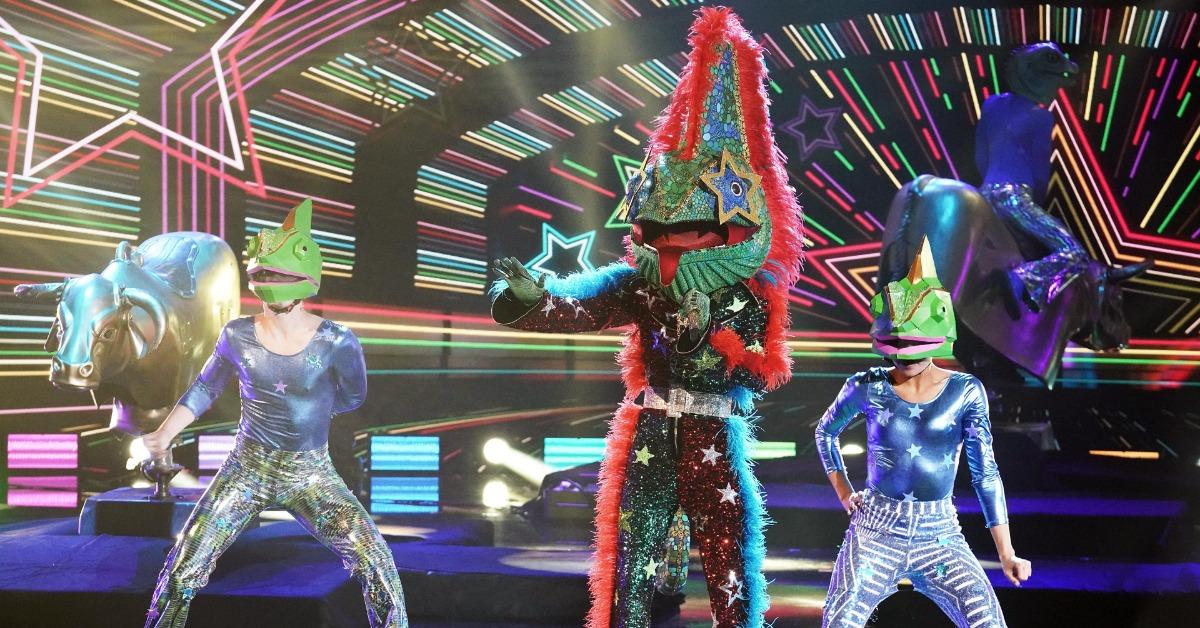 Many Believe That 'The Masked Singer's Chameleon Is Actually a Rapper
By Chris Barilla

Apr. 7 2021, Updated 12:09 p.m. ET
Throughout the time it has been on the air, The Masked Singer has always thrown fans for a crazy loop trying to distinguish which stars are behind the outlandish costumes.
For Season 5, the competition has been ramped up a notch, though it's kept its same set of judges. Some familiar faces have even returned to the cast from their original positions on The Masked Singer UK. 
Article continues below advertisement
One of these familiar faces is a reptile dressed in a sparkly suit who's making judges think their hardest: Chameleon. So, who is Chameleon on The Masked Singer? Here's what we know so far.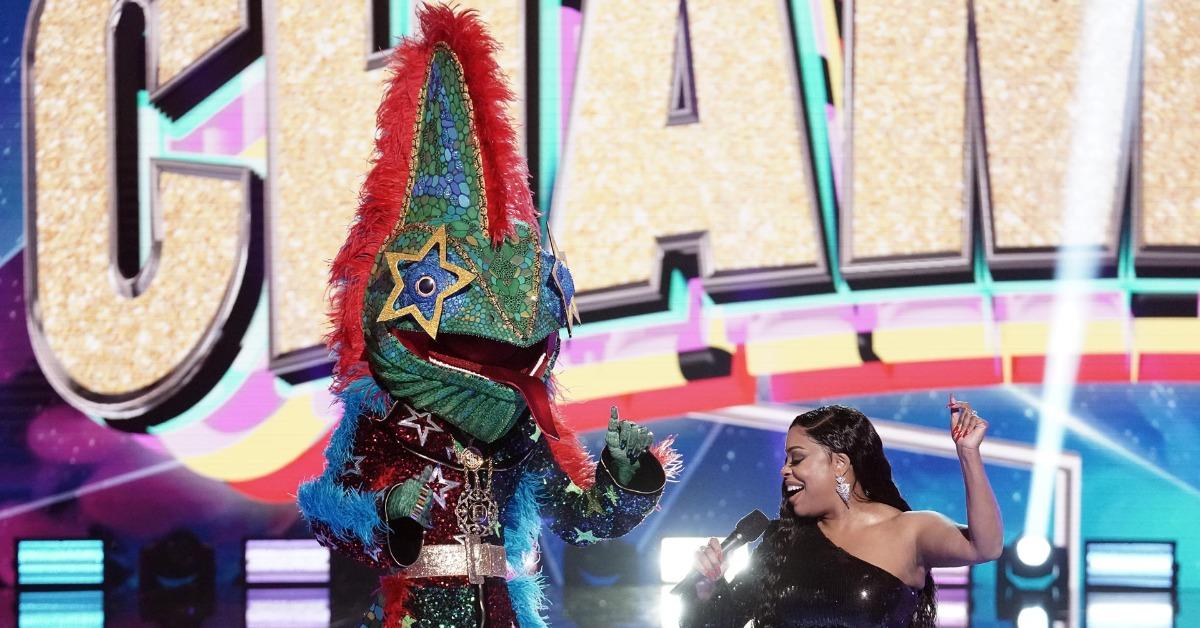 Article continues below advertisement
Who is Chameleon on 'The Masked Singer'? We know a few things for certain.
As Season 5 continues to unravel, fans are looking for any hint as to who Chameleon might be. Unfortunately, for now, the actual identity of the reptilian creature is still a mystery. 
Chameleon, who dons a star-studded suit, a bold outlandish belt, and a red mohawk-style hairdo, has been a fan favorite. However, nobody has been able to put all the pieces together yet. 
Although the character's identity is still a mystery, there's some key info that has been revealed.
One big tidbit is that Chameleon boasted that "changing colors is kind of my thing." Beyond that, in the character's promo, Chameleon can be seen sitting next to three vintage televisions and a red book. Also, Chameleon's first clues included a motorcycle with "2" and "3" on its handlebars, a license plate that read "CAMOFLAG," and a monitor that read "007."
Article continues below advertisement
The character then credits its "pops" for keeping it timely and encouraging it to be a tinkerer. Finally, it's seen reading a book with "I.T." written on the cover.
Here are the Cluedle-Doo clues for Chameleon:
Week 2: Chameleon has a history with precious gemstones.
Article continues below advertisement
What are some guesses as to who Chameleon could be? Many think it's a rapper.
Details still remain vague around the true identity of Chameleon, but that hasn't stopped show judges and fans alike from making assumptions based on the little knowledge available.
Plenty of users online are insinuating that the Chameleon must be a rapper of some sort, something they're reasoning due to Chameleon's hand movements. 
Ken Jeong led off the guessing by stating that he thought Chameleon is NBA legend Dwight Howard. Subsequently, Robin Thicke chimed in with his assumption that Chameleon is actually LMFAO member Red Foo.
Article continues below advertisement
But the guess that has been getting the most traction is that Chameleon is rapper Wiz Khalifa. At 6'4", the star perfectly fits the build, and the character's command over cadence and trickier verses during the competition is a clear indicator that its secret contestant has a background in rap. 
Article continues below advertisement
Also, the rumors of Wiz being Chameleon are furthered by the links between the "007" in the promo and Wiz's hit song "James Bong," as well as the "2" and "3" on the motorcycle linking to his other hit track "23." Beyond even that, the promo featured a "Beware of Pit" reference, which many are linking to the rapper's hometown of Pittsburgh.
If none of those points are convincing enough for how much the rumor makes sense, the "CAMOFLAG" license plate on Chameleon's motorcycle is likely a reference to Wiz's ex-military father, who he has spoken about extensively throughout his career.
Article continues below advertisement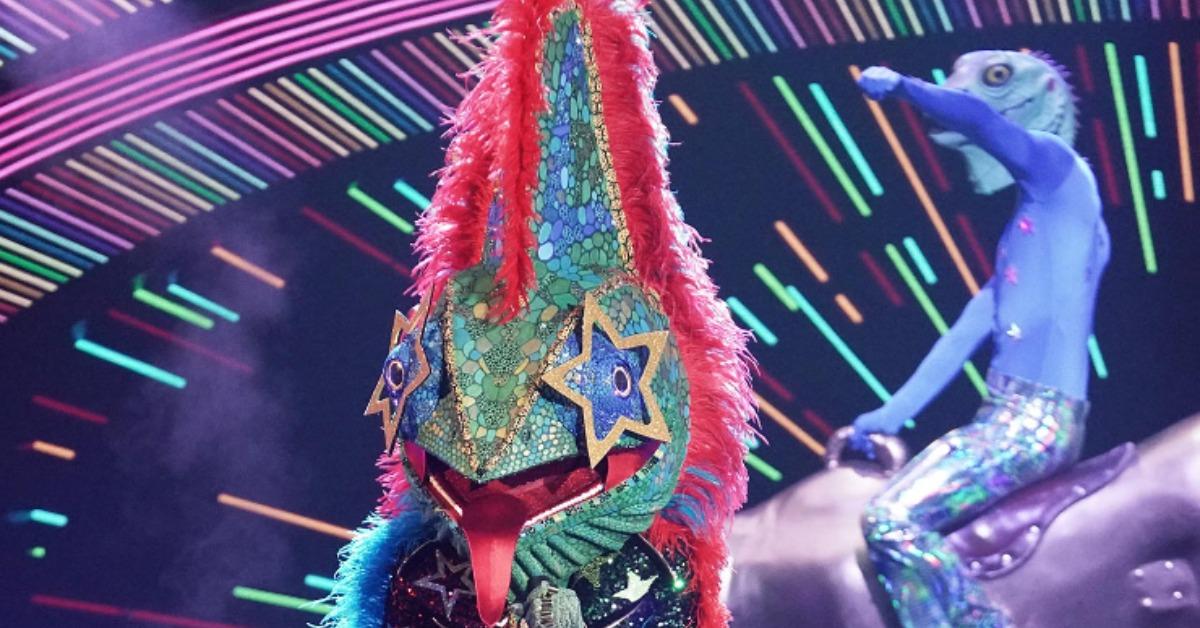 The Season 5 'Masked Singer' cast is eclectic, to say the least.
Following the shocking reveal of Kermit the Frog being Snail on the first episode of this season of The Masked Singer, fans are quite literally expecting anything when it comes to who could be behind the rest of the costumes. Given the reaction that particular reveal elicited among judges and fans online, the show has clearly put in work to cast a diverse array of people.
With a slow trickle of hints accompanied by some truly stellar performances, only time will tell who emerges from behind the masks of the next characters in question.
The Masked Singer airs Wednesdays at 8 p.m. EST on FOX.