Courteney Cox's Relationship With Johnny McDaid Isn't Conventional, but It Works for Them
Wondering who Courteney Cox is married to? The short answer is nobody, but here's the full story on her unconventional romance.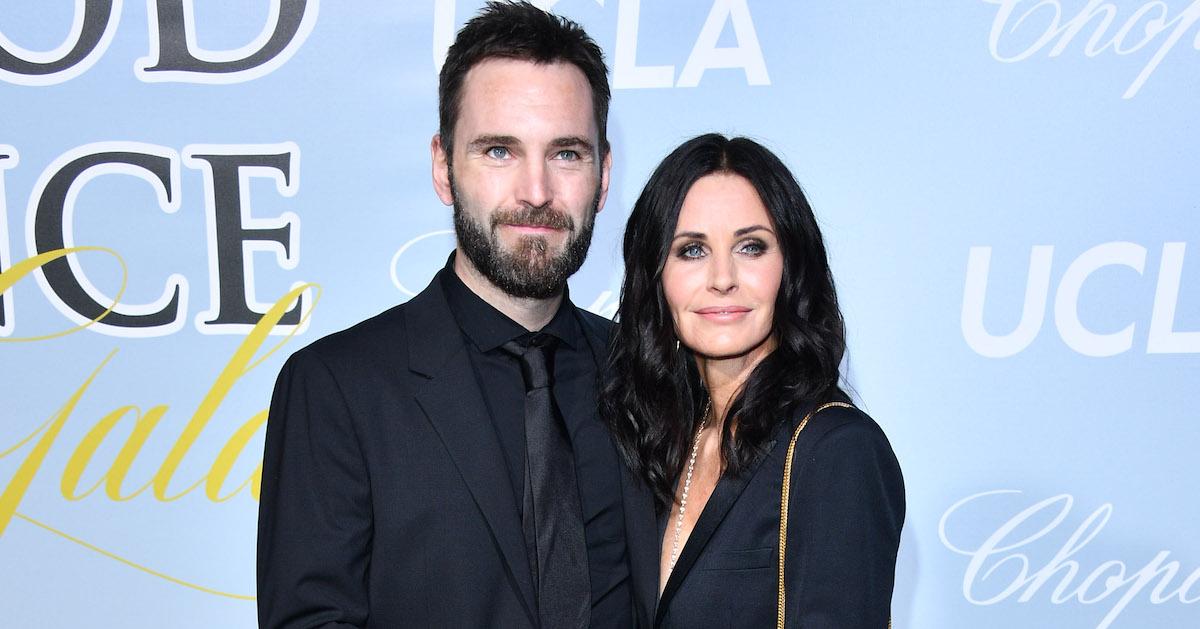 These days, people are breaking tons of conventions when it comes to love and relationships, and former Friends star Courteney Cox is no exception. After trying the traditional route with ex-husband David Arquette, her relationship with Snow Patrol's Johnny McDaid has taken a more unconventional trajectory.
Article continues below advertisement
Who is Courteney Cox married to? No one — but she's not single, either.
The Celebrity Escape Room star was married from 1999 to 2013, though they separated in 2010. Through the years, they seem to have maintained a cordial relationship as co-parents to their daughter, Coco, 15. They even continued to work together professionally as co-owners of their production company Coquette Productions.
Article continues below advertisement
The same year her divorce was finalized, Courteney met Johnny. Their relationship started on a more traditional path when they met in 2013 and became engaged a year later. However, by late 2015, they had called off the engagement. For six months, the couple were ostensibly broken up, and Johnny had moved back to England. But it turned out while that was the end of their journey toward the aisle, it wasn't the end of their relationship.
The time apart helped Courteney and Johnny to redefine their relationship and find a path forward. In a 2019 appearance on The Ellen DeGeneres Show, she explained, "We broke off our engagement, and he moved to England, then we got back together, and it's actually better than it was before."
Article continues below advertisement
"Not because he's in London — although I think the distance after that breakup, we were apart for six months, that really showed us a lot. It's just better," she added. She has called Johnny "my guy, my one, my partner," but husband is unlikely to ever join those titles.
While they live in different countries, they see each other quite often, but Courteney acknowledges it's not the sort of arrangement everyone can afford.
Article continues below advertisement
"I mean, it's expensive. That's an expensive relationship! We go back and forth a lot," she said. Though 12 years her junior, it's clear Courteney and Johnny have a strong bond. Though better known as an actress, Courteney has always had a passion for music, plays both piano and drums, and often accompanies Coco, who is a gifted singer, and posts their performances on her Instagram feed.
Article continues below advertisement
David Arquette, on the other hand, has remarried and had more kids.
While Courteney's love has taken a more unconventional path, her ex and co-parent is still the marrying type. After meeting and having a son with Entertainment Tonight reporter Christina McLarty, David tied the knot for the second time in 2015. The welcomed their second son in 2017.