The Return of Dustin Prompts a Million Little Questions for 'A Million Little Things'
Who is Dustin on 'A Million Little Things'? Donald Sales's Dustin returned to our screens in the March 1 episode after two seasons.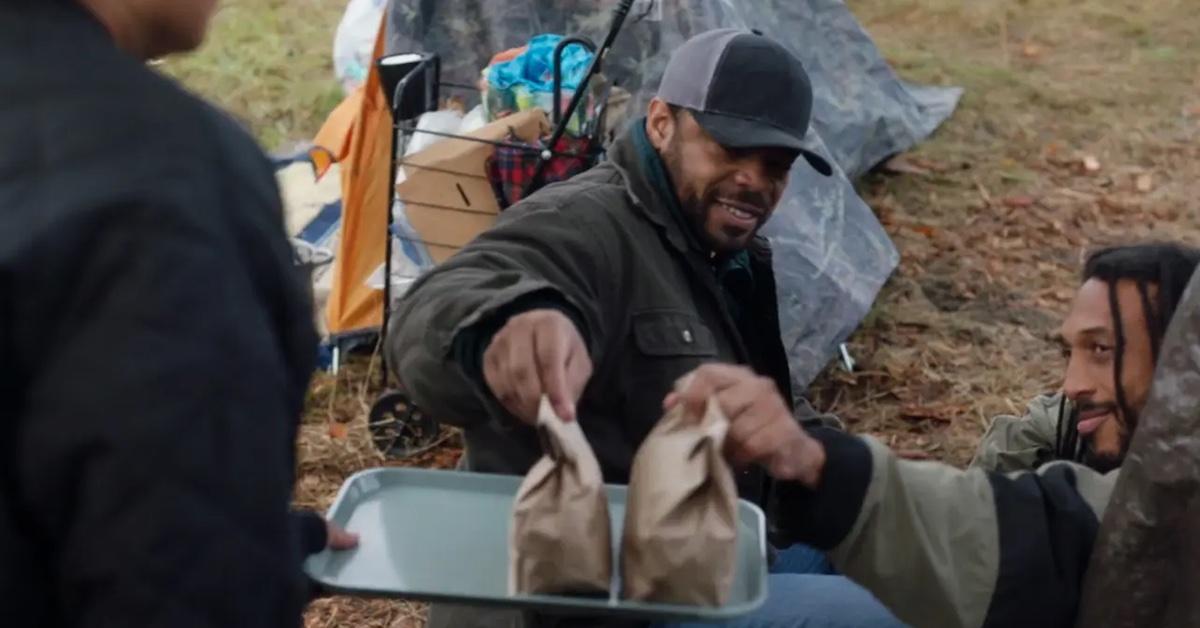 Spoiler alert: This article contains spoilers for A Million Little Things Season 5, Episode 4.
With long-running shows like A Million Little Things, it can be challenging to keep up with all the characters we meet throughout the series. Not only do we have the various main characters we follow episode-to-episode, but they meet many people throughout the series. One such person is Dustin (Donald Sales), who came back to A Million Little Things in the March 1 episode, "A Bird in the Hand."
Article continues below advertisement
"A Bird in the Hand," which is Season 5, Episode 4, follows Regina (Christina Moses) after learning that an unhoused man who sang with Sophie (Lizzy Greene) during one of their food truck's lunch rushes, has died.
To honor his memory, Regina and Sophie hand out sandwiches at the unhoused encampment, where Regina crosses paths once again with Dustin. He tries to hide his face, but she immediately recognizes him, and calls out his name. So who is Dustin?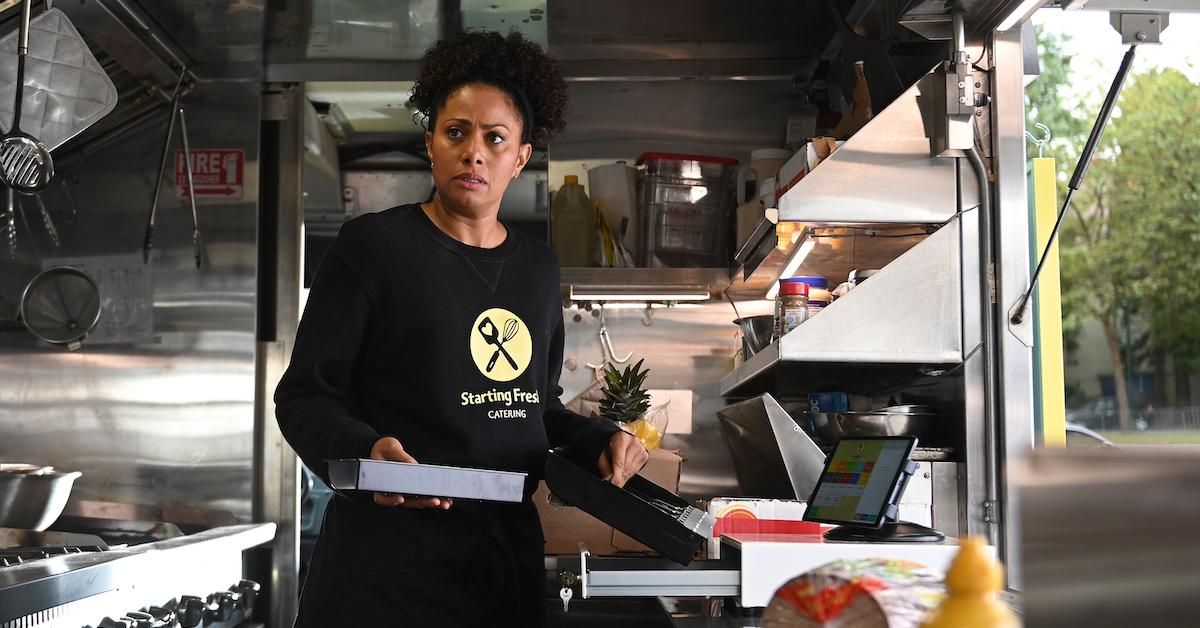 Article continues below advertisement
Who is Dustin on 'A Million Little Things'?
We first meet Dustin all the way back in Season 2, Episode 4, "The Perfect Storm," when Someday loses power during a storm. Dustin is a Department for Work and Pensions employee, so when he enters the restaurant, Regina quickly warms to him and offers to make him some food. Dustin gives her the headlight from his helmet so that she can see while she makes his meal, and the two of them bond as Regina invites his co-workers in for a blackout feast.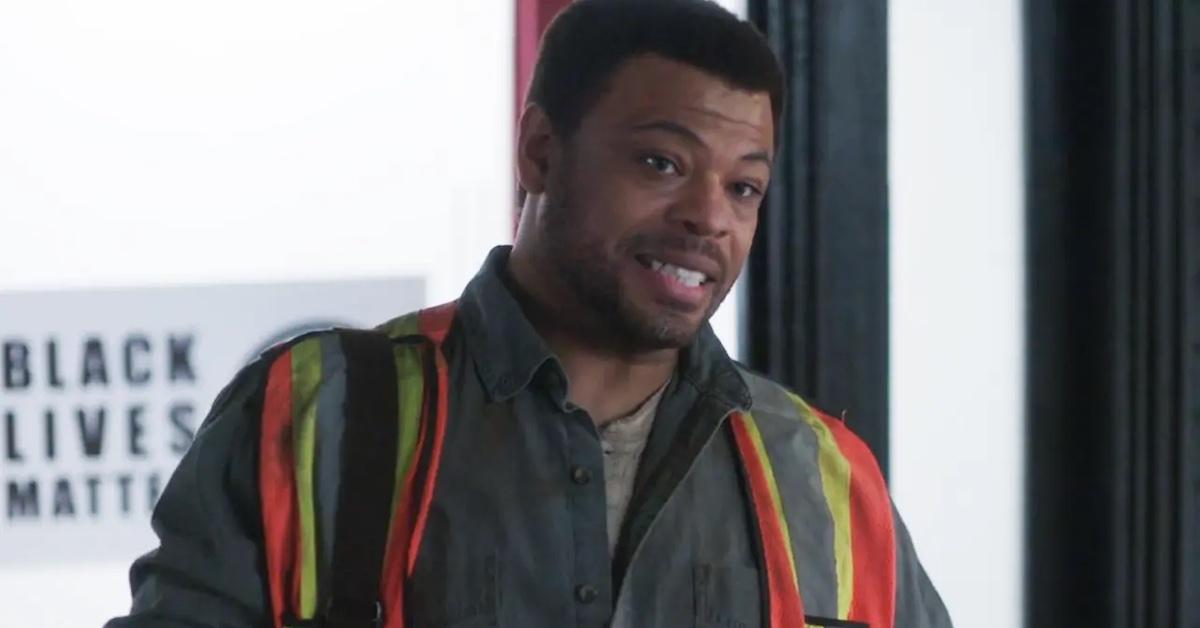 Article continues below advertisement
Then, in Season 3's two-part finale, "Justice," Dustin walks into Someday, and Regina recognizes him immediately. Due to the COVID-19 challenges that the restaurant industry faced at the time, Regina is struggling with Someday, so a friendly face brightens her day. Even still, as Regina prepares food for Dustin to take home to his wife and child on the house, Dustin reveals that he lost his wife, Deborah, just a couple weeks prior.
The devastating news shakes Regina, and Dustin recounts what it was like to lose his loved one to the pandemic. He reveals that he wasn't even allowed to see her in the hospital. Remember those COVID days? Woof. "You're right," he tells Regina. "This has been the worst year."
But apparently, things got even harder, since he is now unhoused. We imagine that in Season 5's fifth episode, we'll learn more about what happened to Dustin over the past two years.
Article continues below advertisement
Actor Donald Sales plays Dustin in 'A Million Little Things.'
Donald Sales may not be a household name (yet), but his portrayal of Dustin is heart wrenching every time. Most recently, Ryan Reynolds fans might recognize Donald as Paul the Bartender from The Adam Project. He's one of those actors who dabbles in everything: film, television, shorts, you name it!
He's been in episodes of various series' over the past 10 years, from one of his first roles as a police officer in Supernatural to playing Purson in the Chilling Adventures of Sabrina, Jeremy in Van Helsing, and of course, Bingham in Maid.
Outside of his television and film work, he recently played Othello in an adaptation of the Shakespeare play called Harlem Duet at Bard on the Beach in Vancouver, where he currently resides.
New episodes of A Million Little Things air every Wednesday at 10 p.m. EST on ABC.