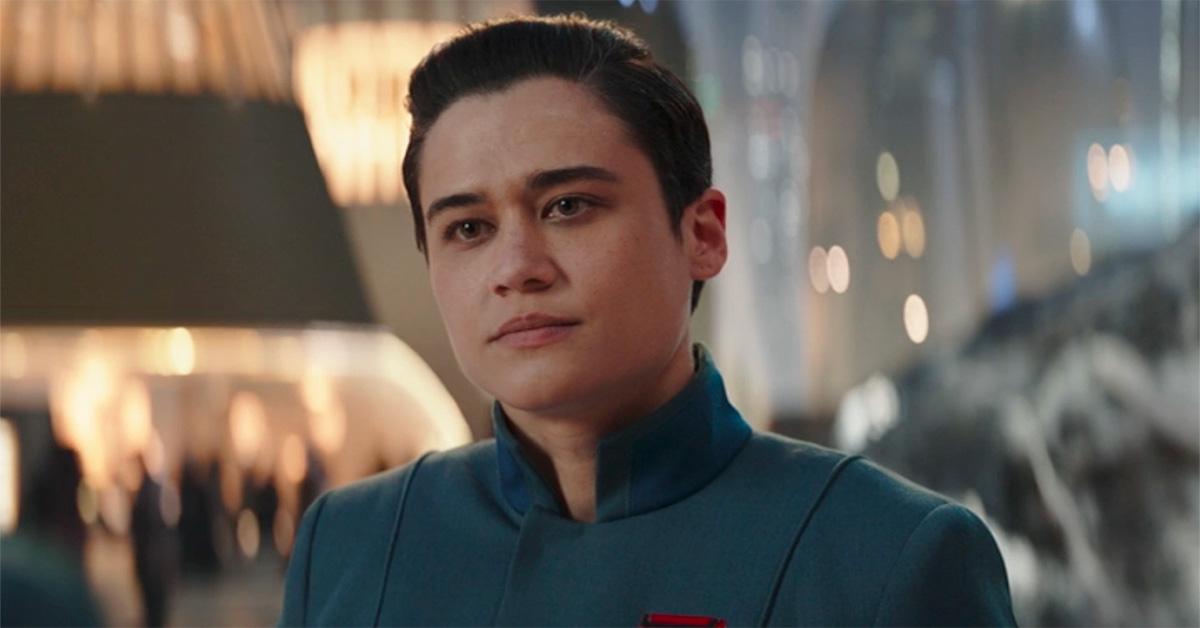 Elia Kane Finally Gets Her Chance to Shine in the Latest 'Mandalorian' Episode
Warning: This post contains spoilers for episode 19 of The Mandalorian, "Chapter 19: The Convert."
The expanded canon of Star Wars is so vast that characters like Boba Fett, who received just a handful of lines in the original trilogy, are now the subjects of their own TV shows. In this universe, no character is minor, which may explain why Elia Kane so effortlessly moved to the foreground during "Chapter 19'" of The Mandalorian.
Article continues below advertisement
Who is Elia Kane on 'The Mandalorian?'
In the episode, we get reintroduced to Imperial officer Elia Kane, who has appeared on the show before. For much of the show's second season, her job was to relay information to Moff Gideon, and her official role was as a communications officer. In "The Convert," Elia is on Coruscant living in a camp designed to reintegrate former Imperial officers into the much more open and inclusive society that is the New Republic.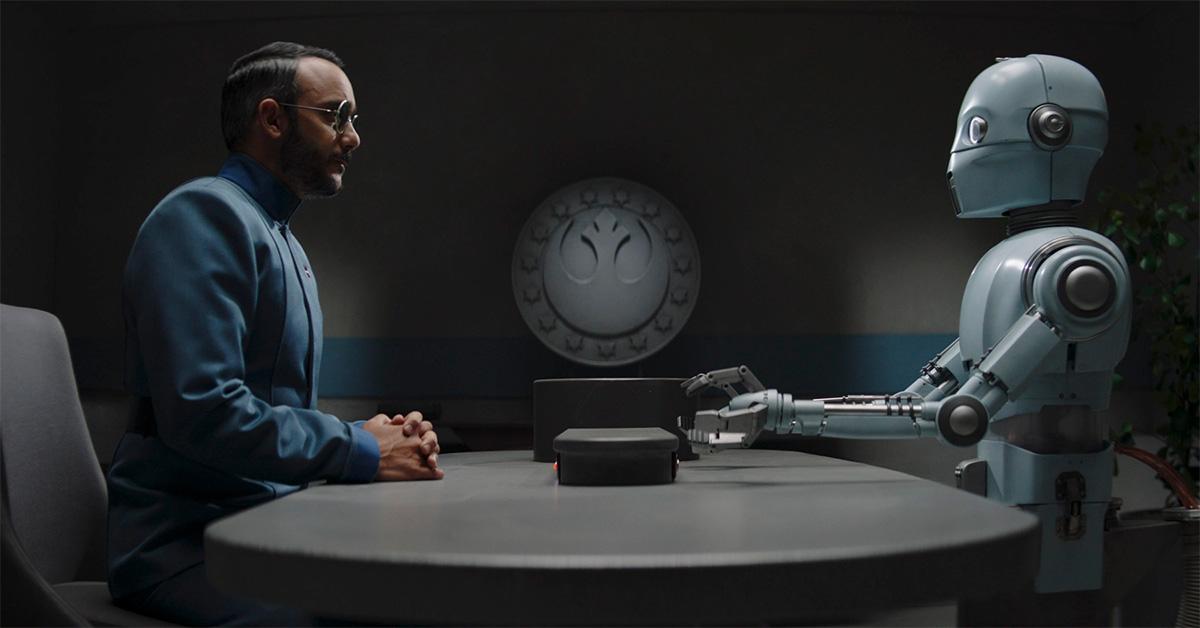 Article continues below advertisement
Inside the amnesty camp, Elia befriends Pershing, a former Imperial scientist she recognizes from Gideon's ship. Elia then convinces Pershing to continue his research into cloning, which he believes is important even though he's been told to stop. Then, Elia and Pershing take a fairly daring trip to a former Imperial shipyard and attempt to gather materials to further Pershing's research.
After Elia tempts Pershing, he's quickly arrested by the New Republic and sentenced to a good old-fashioned mind flaying. It turns out that Elia was working with higher-ups in the New Republic to catch those suspected of treason, even though the whole thing was Elia's idea in the first place. As a result, many fans suspect that Elia is still working for Moff Gideon, and was doing everything possible to ensure that Pershing's mind was flayed and the secrets it contained were destroyed.
Article continues below advertisement
Meet Katy M. O'Brian, the actor behind Elia Kane.
Fans were also curious about who played Elia Kane. As it turns out, Katy M. O'Brian, the actor playing the role, has become something of a Disney staple in recent years. She recently made her big screen debut in Ant-Man and the Wasp: Quantumania, playing the role of Jentorra. Before becoming an actor, Katy worked as a model and bodybuilder,
Article continues below advertisement
Before her appearance on The Mandalorian, Katy also had roles on Agents of S.H.I.E.L.D. and Black Lightning. Although her role on The Mandalorian's second season seemed to be fairly insignificant, it's clear that she's now going to become a much more central character to the world of this show.
We don't know much more about whatever Elia may be plotting, and we also don't know much about when she may show up again.
What is clear, though, is that Elia is very much up to no good, and she's willing to take out former allies along the way. Even as we see that the New Republic is far from the perfect democracy many were hoping for after the Empire fell, we also discover all the ways that the remnants of the Empire are very much still at work under this new system.
New episodes of The Mandalorian drop on Wednesdays at 3 a.m. EST on Disney Plus.