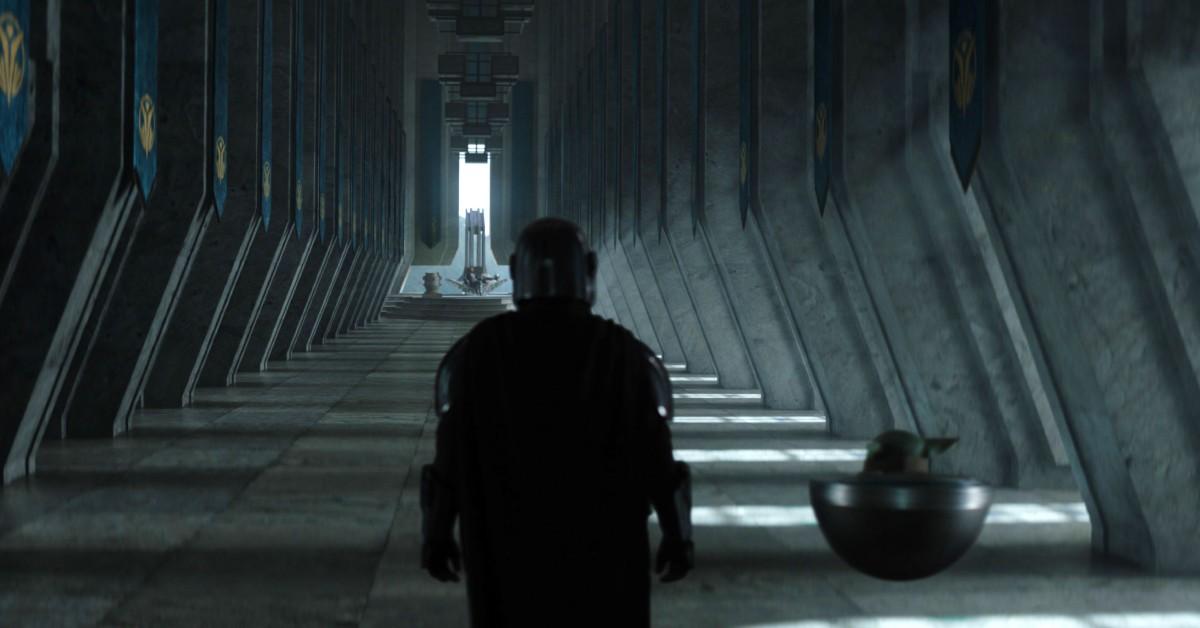 'The Mandalorian' Season 2 Had a Heartbreaking Goodbye — And a Little Luke Skywalker
Warning: The following article contains major spoilers for The Mandalorian Season 2 on Disney Plus.
Din Djarin (Pedro Pascal) only had one job to do in The Mandalorian Season 2. The titular hero of the popular Disney Plus Star Wars series accomplished his one task with relative aplomb...so why did he end the season looking so sad, on a spaceship with a deadly weapon nonetheless? Let's recap The Mandalorian Season 2 for answers!
Article continues below advertisement
The job in question? Return his little green sidekick back to the Jedi. That's literally all Din had to do. He wasn't attached to Baby Yoda. Din would never remove his helmet, breaking his code as a Mandalorian, for anyone (that one time when he was nearly dying in The Mandalorian Season 1 didn't count. His helmet was removed without his consent!)
So why was Din finding it so hard to let go? And what in the dank ferrik was a Grogu? Why was that woman Ahsoka calling the green guy that?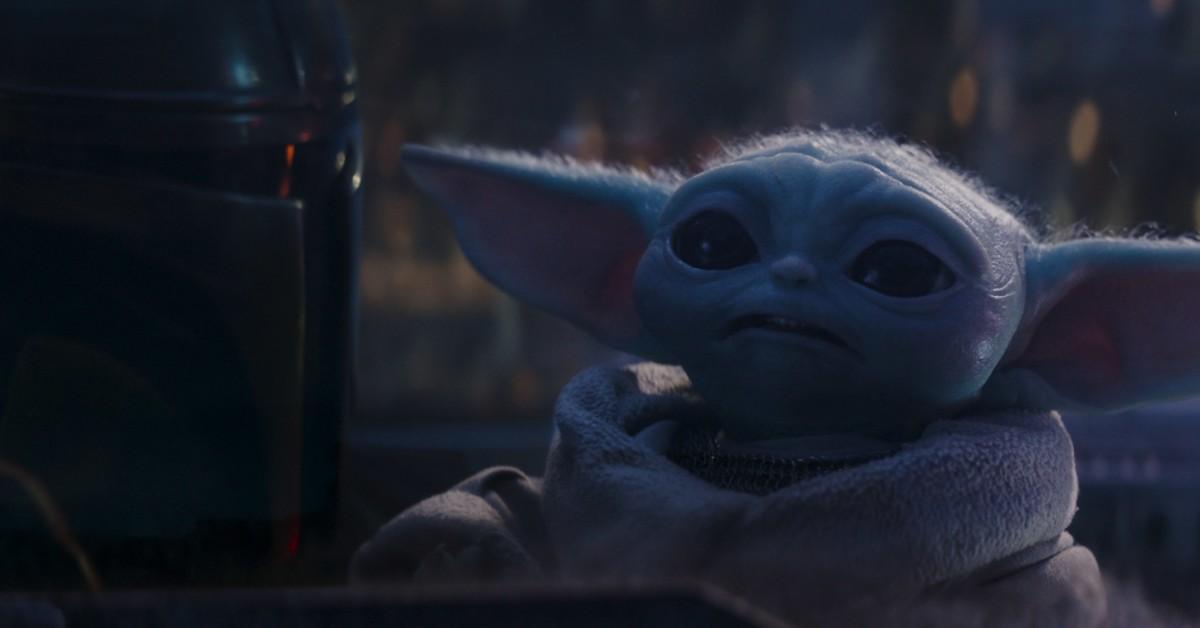 Article continues below advertisement
Get in 'Star Wars' fans, we're recapping 'The Mandalorian' Season 2!
For the sake of cohesion, we'll be referring to the green guy from here on out as Baby Yoda. Sorry Dave Filoni.
Din hears a rumor that there's another Mandalorian in Mos Pelgo. Turns out it's Cobb Vanth (Timothy Olyphant), a guy that innocently purchased Boba Fett's (Temuera Morrison) armor from a bunch of money-hungry Jawas. Din agrees to help Cobb kill a Krayt drago in exchange for Boba's armor. Although Din nearly dies slaying the dragon, his retrieval of Boba's gear will pay off later.
Meanwhile, Baby Yoda eats some frog eggs (and the internet canceled him for it) and Din finally meets some fellow Mandalorians who are like, "You know you don't actually have to wear your helmet all the time, right?"
Bo-Katan Kryze (Katee Sackhoff), Din learns, is determined to retake Mandalore. But like King Arthur, Bo-Katan needs her sword in the stone to prove to other Mandalorians that she is the rightful ruler. She needs the Darksaber.
Article continues below advertisement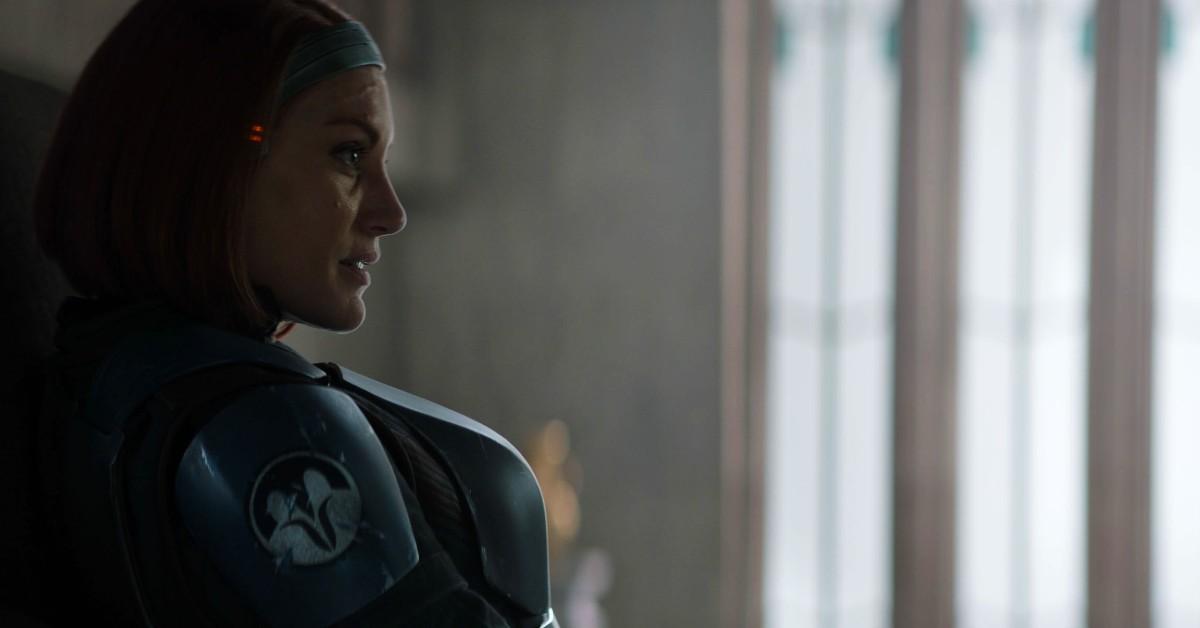 Din discovers a dastardly plan.
Bo-Katan just happens to know a Jedi, pointing Din and Baby Yoda in Ahsoka Tano's (Rosario Dawson's) direction. However, transportation has a tendency to break down at the worst times, even in a galaxy far, far away. Din's ship The Razor Crest essentially starts flashing its check engine light, so Din makes a pit stop in Nevarro for repairs.
He reunites with his old besties Cara Dune (Gina Carano) and Greef Karga (Carl Weathers).
Article continues below advertisement
It isn't an episode of The Mandalorian though without someone attempting some sort of dastardly deed (hey, someone's got to fill the void Darth Vader left), and Dr. Pershing (Omid Abtahi) is up to the task.
Din, Cara, and Greef discover that Pershing was experimenting with Baby Yoda's blood for nefarious reasons, due to Baby Yoda's high Midichlorian count. So Moff Gideon (Giancarlo Esposito) wasn't just trying to kidnap Baby Yoda because he thought the green guy was cute after all!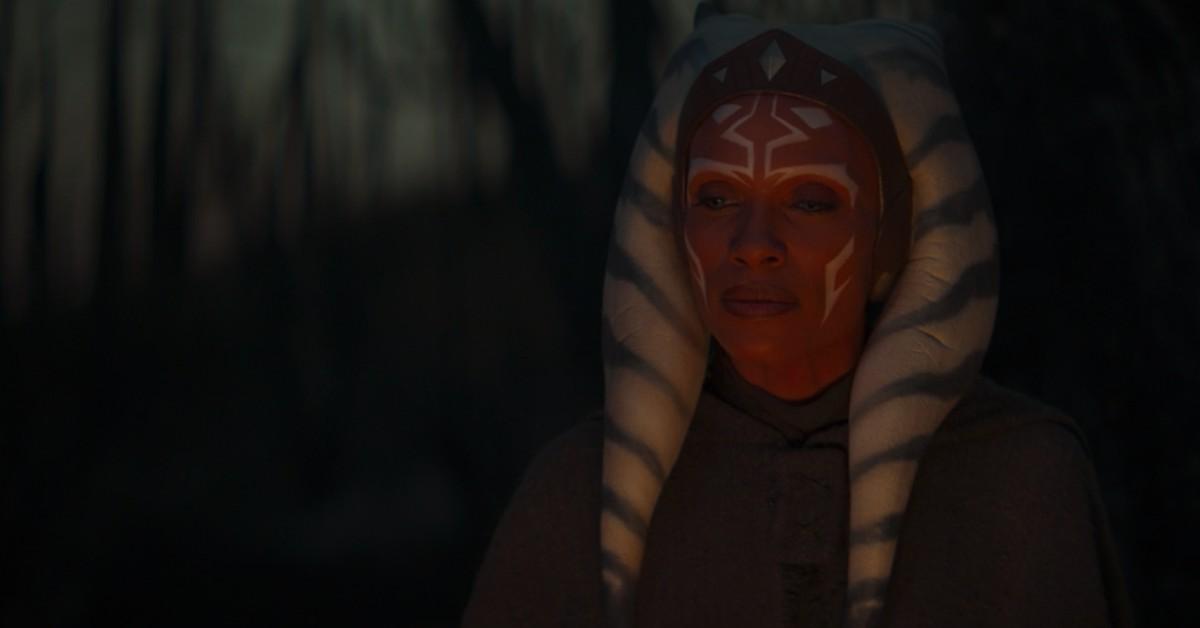 Article continues below advertisement
Once Din's ship is finally repaired, he heads out to a desolate planet to meet the Jedi that Bo-Katan spoke of. The Ahsoka Tano he meets is a far cry from the impetuous young youth that was once Anakin Skywalker's Padawan.
The older, war-weary Ahsoka refuses to train Baby Yoda. She also drops the biggest plot twist in Star Wars lore since Darth Vader told Luke the Skywalker family secret. Ahsoka reveals that Baby Yoda's real name is Grogu.
Ahsoka continues the tradition of pointing the Mandalorian in a new direction by telling Din to go to Tython. It's there, she says, that Baby Yoda can commune with other Jedi in the galaxy who might be willing to train him.
However, the Tython trip turns tragic when Gideon's goons capture Baby Yoda. This is why we can't have nice things.
Article continues below advertisement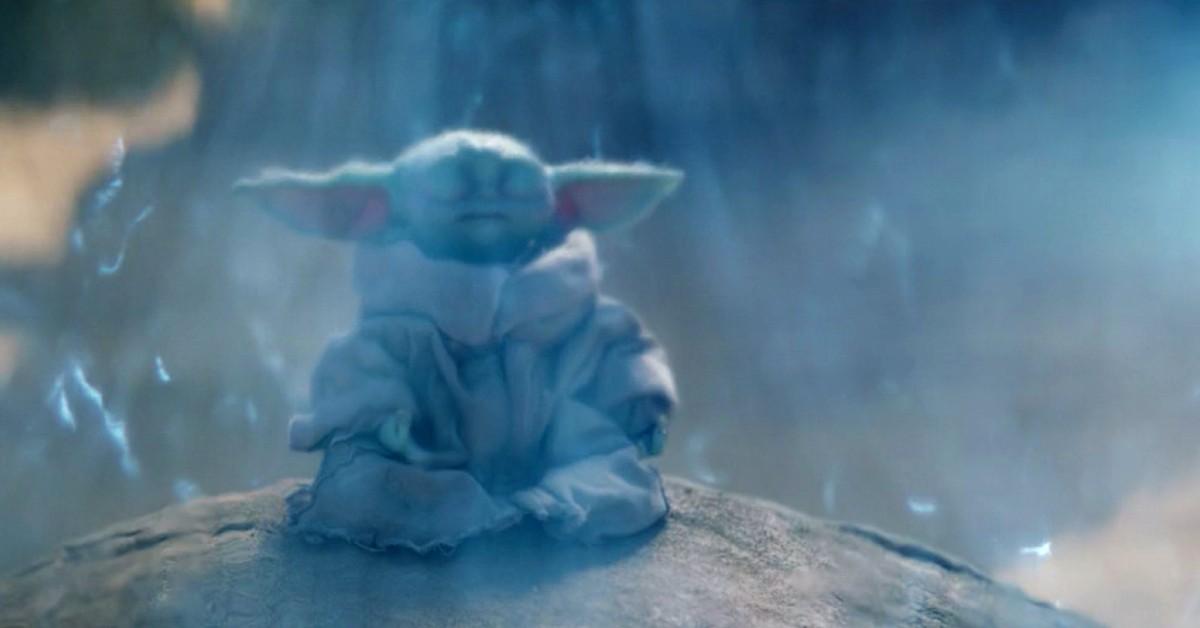 Remember how Din reclaimed Boba's armor from Cobb Vanth? Turns out Boba was pretty grateful that Din found his father's Beskar armor.
Boba and a not actually dead Fennec Shand (Ming-Na Wen) agree to help Din rescue his adoptive son. Because let's face it, Din is Baby Yoda's dad at this point.
Article continues below advertisement
After Din enlists a few more recruits for his rescue mission, the Mandalorian crew boards an Imperial ship and well, things go haywire. Din duels Moff Gideon, but as a result of besting him in battle, the wrong Mandalorian becomes the rightful wielder of the Darksaber. (Or is it the right Mandalorian? To be explored in The Mandalorian Season 3....)
Meanwhile, some guy name Luke shows up with a green lightsaber and helps rescue Baby Yoda. That jerk of a Jedi separates Din from his cute green son.
Article continues below advertisement
OK, Din parted ways with Baby Yoda willingly so he could learn from Luke. But c'mon, did you even have a soul if you didn't tear up when Din parted ways with Baby Yoda? (Little did we know they'd reunite the iconic Star Wars father/son duo in The Book of Boba Fett.)
So now Bo-Katan's got to find a way to earn the Darksaber back from Din without killing him (or maybe killing him) and we have a feeling Moff Gideon truly hasn't been defeated just yet. After all, there is no light without darkness...or something poetic like that. (Where's Yoda when you need him?)
The Mandalorian Season 3 premieres on Disney Plus this Wednesday, March 1st, 2023.