Grogu Chose [SPOILER] in the 'Boba Fett' Finale — Why Would He Do That?
In the finale of 'The Book of Boba Fett,' viewers discover that Grogu chose the Mandalorian armor over the lightsaber. Why did he do that?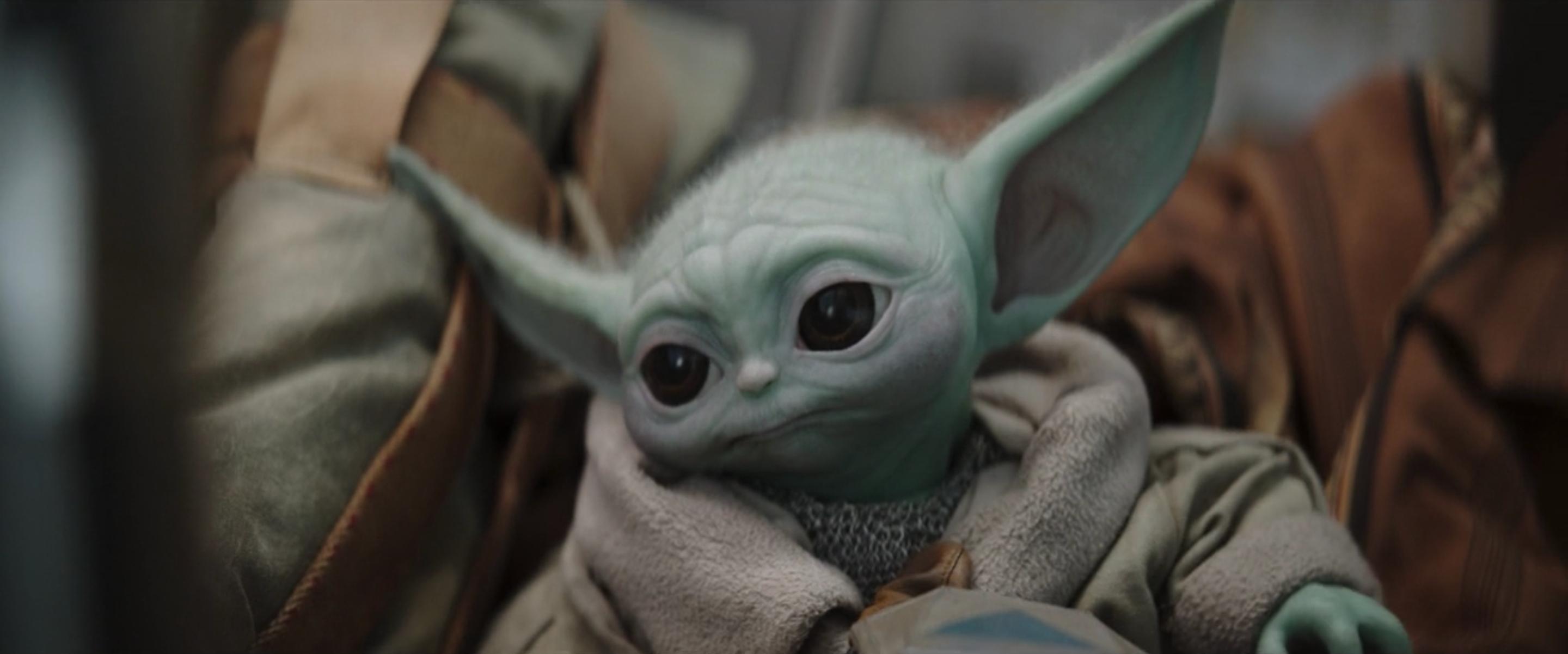 Spoiler alert: This article contains spoilers for Episodes 6 and 7 of The Book of Boba Fett.
At the start of The Book of Boba Fett, viewers were banking on seeing their favorite force-sensitive toddler, and thankfully, that wish came true during "Chapter 6: From the Desert Comes a Stranger." The sixth episode allows fans to see Grogu adjusting to his new environment with Jedi Master Luke Skywalker, who is training the youngling in the way of the force.
Article continues below advertisement
Everything seems fine and dandy until Mando arrives and asks Ahsoka Tano to deliver his gift — beskar chainmail armor — to Grogu. She passes it off to Luke, who gives Grogu an ultimatum: choose the armor and return to Mando, or choose Yoda's lightsaber and continue training to become a Jedi.
Though the episode ends before we learn of his decision, the Book of Boba Fett finale reveals that Grogu chooses the chainmail armor. Why did he choose that over a lightsaber?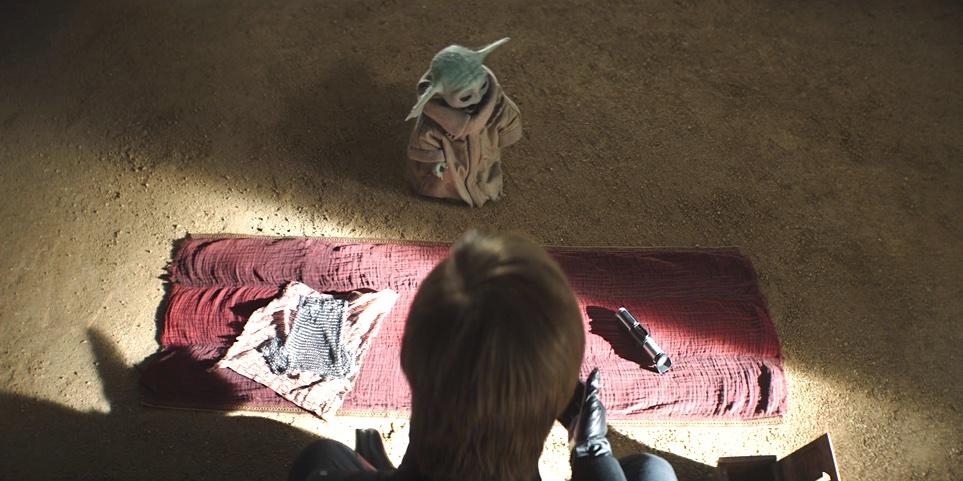 Article continues below advertisement
Why did Grogu choose the armor?
Following an excruciating cliffhanger, Star Wars fans didn't have to wait long to discover Grogu's choice; in "Chapter 7: In the Name of Honor," viewers are brought to Peli Motto's hangar, where R2-D2's starfighter delivers Grogu, who is donning his brand-new chainmail shirt.
Peli then travels to the city, hoping to reunite Grogu with Mando. After finding Mando amid the war against the Pykes, Peli reveals Grogu to Mando, who immediately goes into full dad mode in hopes of protecting the youngling from harm. The two share an emotional reunion, which ends with Mando noticing Grogu is wearing the chainmail armor.
Article continues below advertisement
Obviously, Grogu chose the armor because he and Mando built an incredibly sturdy bond. After Mando finds Grogu in Episode 1 of The Mandalorian, the bounty hunter vows to protect the child at all costs.
Despite leaving Mando's care at the end of Season 2, Grogu still possessed a strong attachment to his father figure. And, when presented with the chance to return to the person he loves the most, Grogu couldn't refuse.
Article continues below advertisement
Grogu just made the best decision of his life, and here's why.
Yes, we're upset at failing to see Grogu wield a lightsaber, but we're relieved because he made the right choice. If Grogu had chosen to continue his Jedi training with Luke, it would not have been a great outcome. In fact, he would've fallen victim to the massacre at the destruction of the Jedi Temple.
While we may see Grogu as a Jedi sometime in the future, he wants to live his life as a Mandalorian foundling, traveling the galaxy with Mando right now. They have a special connection, and for now, they belong with each other.
Plus, we can't wait to see Mando's reaction once Grogu starts force-jumping and doing flips! We already know he's going to be over the moon, yet a little concerned for Grogu's safety.
The Book of Boba Fett is now streaming on Disney Plus.