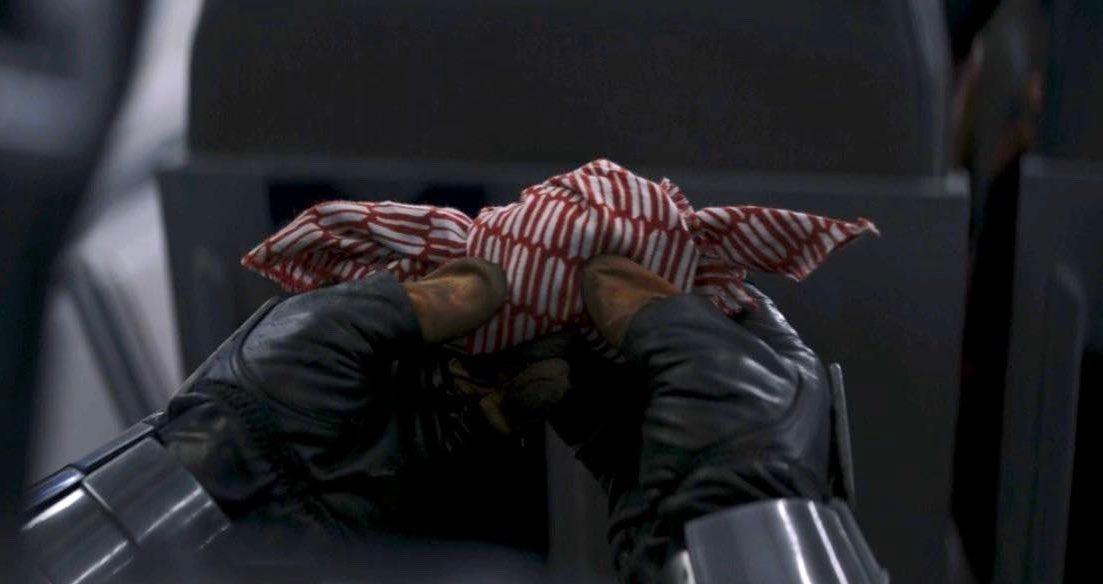 Mando and the Armorer Assembled a Gift for Grogu — What Is It?
By Allison DeGrushe

Jan. 27 2022, Published 5:17 p.m. ET
Spoiler alert: This article contains spoilers for Episode 5 of The Book of Boba Fett on Disney Plus.
After being heavily teased in the previous episode, an unexpected ally emerges in the fifth chapter of The Book of Boba Fett. Though the episode opens with many Klatooinian butchers, less than a minute later, one of the best Star Wars characters makes their grand entrance: Din Djarin (Pedro Pascal).
Article continues below advertisement
"Chapter 5: Return of the Mandalorian" essentially sets up Season 3 of The Mandalorian, even hinting that everyone's favorite toddler foundling is returning sooner than we thought.
When Mando reunites with the Armorer (Emily Swallow), he asks her to forge his Beskar spear into a gift for Grogu. Clearly, Mando plans on bringing this present to his companion, but what is it? What did Mando make for Grogu? Let's find out!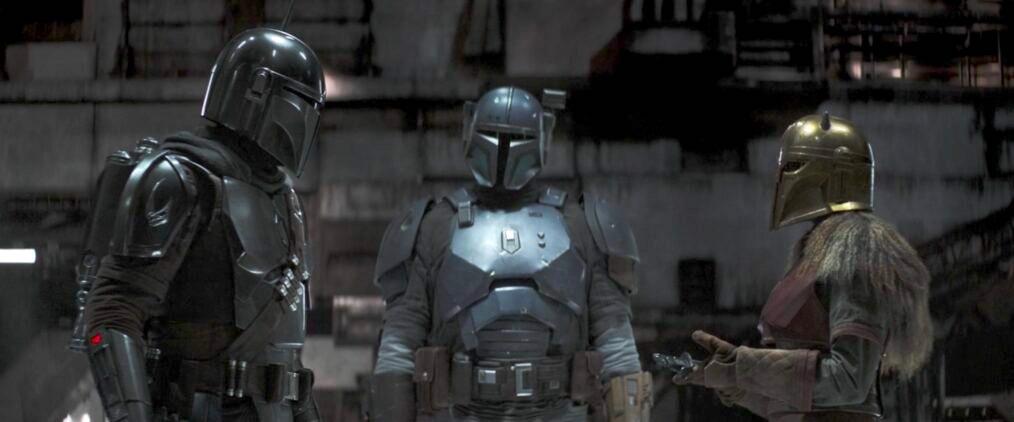 Article continues below advertisement
What did Mando make for Grogu?
After tracking and killing a bounty, Din delivers the target's head in exchange for directions to a Mandalorian refuge. Once he manages to limp his way there, he finds the Armorer and Paz Vizsla (Tait Fletcher/Rich Cetrone).
Following their discussion and inspection of the Darksaber, the Armorer speaks with Din about his Beskar spear. If you recall, Din receives the staff after Ahsoka Tano (Rosario Dawson) defeats Morgan Elsbeth in Episode 13 of The Mandalorian.
The Armorer displays visible distaste for the weapon, explaining to Din that Beskar is made solely for armor, not weapons. As a result, Din asks that she forge the armor into a gift for Grogu.
As she works, the Armorer indicates that Din's efforts will prove to be an obstacle for Grogu's training since Jedi are instructed to forego all attachments, which is the complete opposite of the Way of the Mandalore.
Article continues below advertisement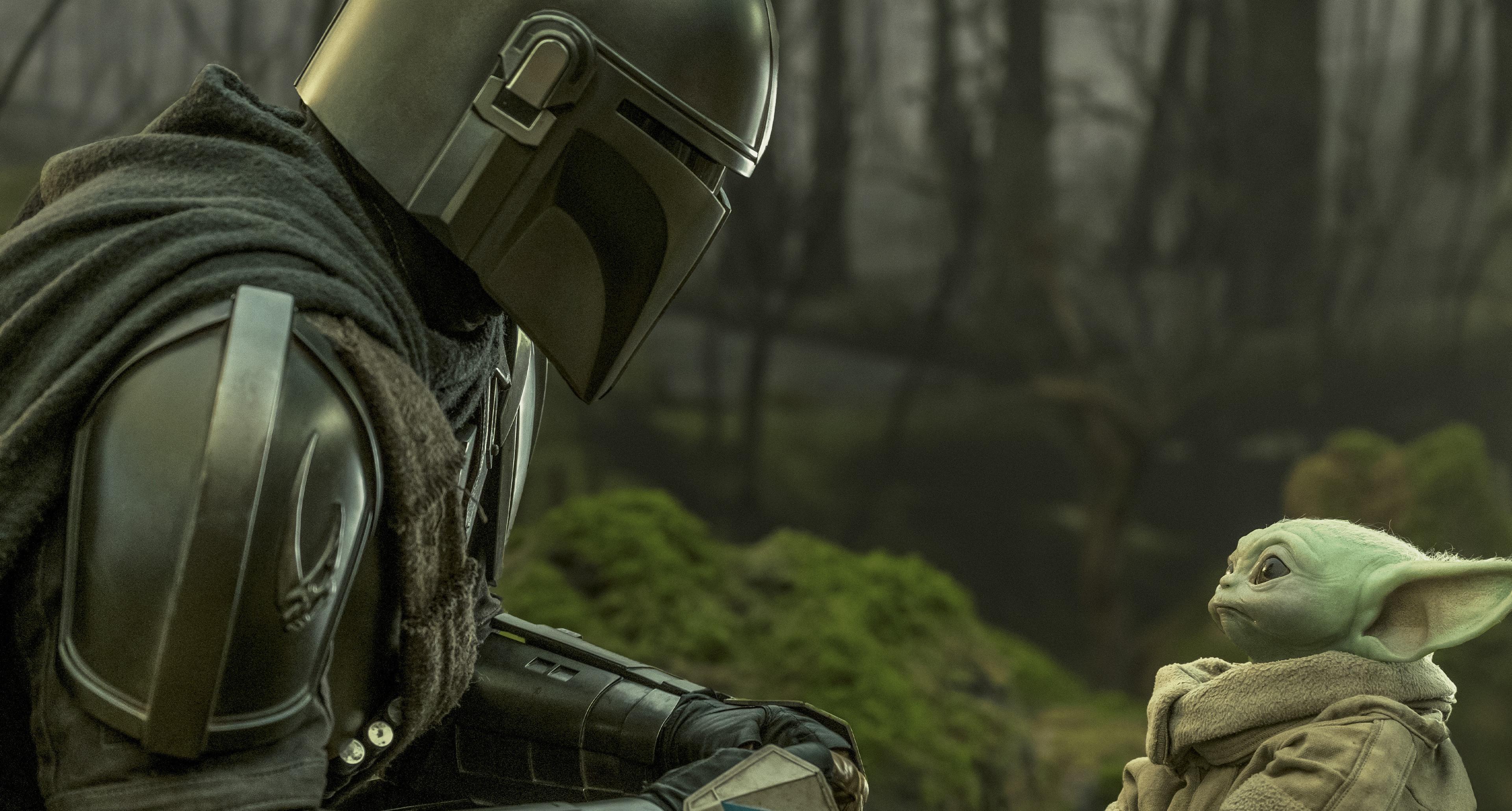 Nonetheless, the Armorer continues with the job, and soon enough, Grogu's gift is complete! Wait ... why didn't the audience get to see it? Obviously, The Book of Boba Fett wants to keep the present secret and heighten the anticipation of fans.
But, if we had to take a guess, we predict that Mando and the Armorer assembled Mandalorian armor for Grogu — how cute! Plus, since the gift wrapping resembles Grogu's head, could this mean Mando is giving Baby Yoda his own Mandalorian helmet? We hope so.
Article continues below advertisement
Many believe that Mando had the Armorer make another ball for Grogu.
If you're in the mood to be emotional, then stick with us because many Star Wars fans believe that Mando and the Armorer made Grogu another little silver ball out of the Beskar. Let the tears ensue because that would be the most touching moment between the two.
One fan on Twitter wrote, "OK, I dunno about the rest of y'all, but if Mando shows up to see Grogu with a newly forged Beskar ball like the one in the Razor Crest cockpit that he kept unscrewing and playing with, I'm gonna bawl!"
Trust us, we will too. So, get your tissues ready, because we're sure this reunion is happening in the next Book of Boba Fett installment.
Catch new episodes of The Book of Boba Fett on Wednesdays, only on Disney Plus.