'The Book of Boba Fett' Connects to 'The Mandalorian' More Than We Thought
'The Book of Boba Fett' has Star Wars fans rising from the shadows. As a spin-off of 'The Mandalorian,' let's learn how the two series connect.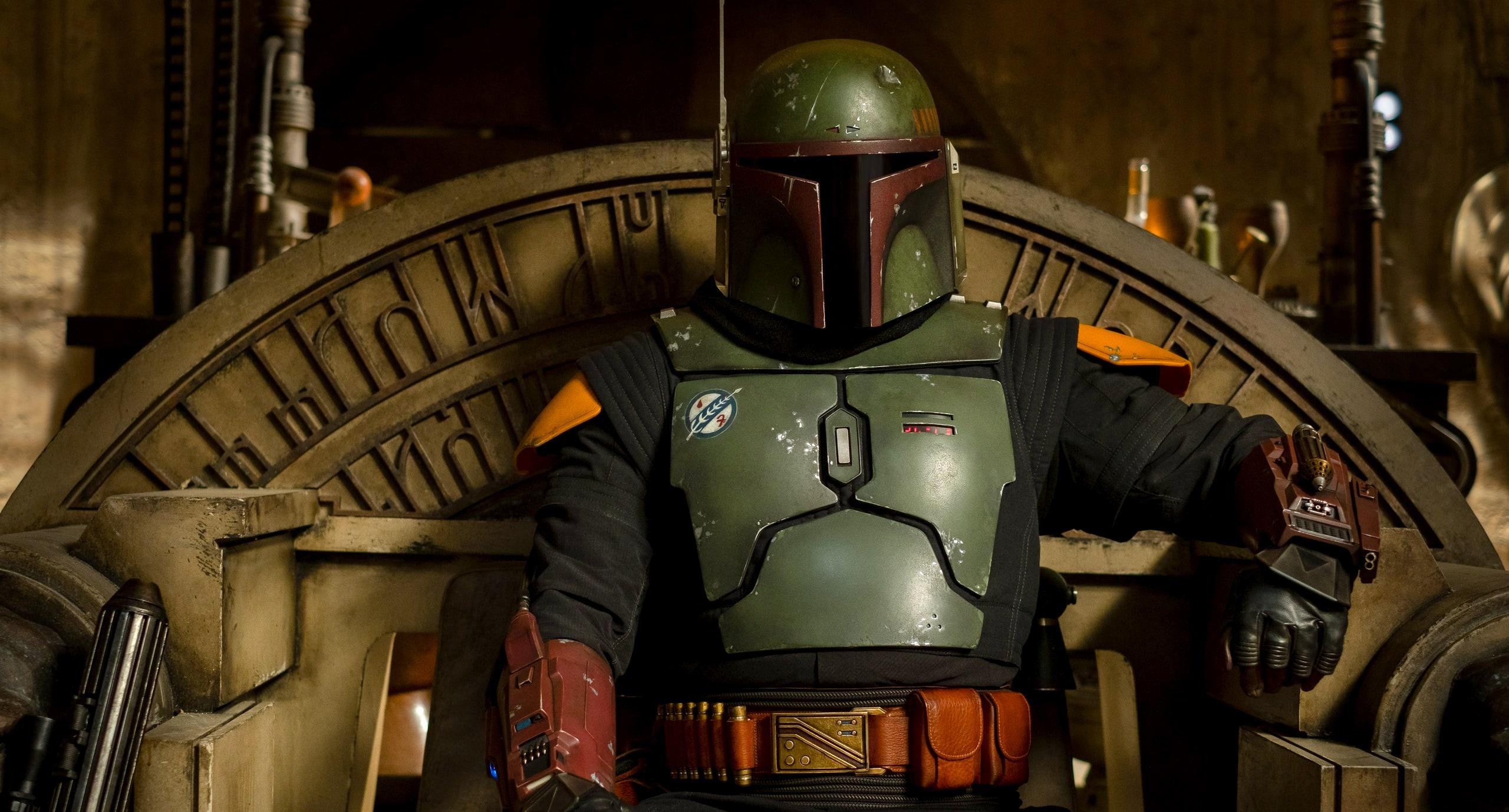 Spoiler alert: This article contains spoilers for The Mandalorian.
Star Wars nation, we've been dealing with a lack of content for way too long; however, we can finally breathe again because the franchise is back and very much expanding with The Book of Boba Fett.
The Disney Plus original series acts as a spin-off from the critically acclaimed series The Mandalorian (that we miss dearly) and follows Boba Fett (Temuera Morrison), a bounty hunter from that series and previous Star Wars productions.
Article continues below advertisement
Alongside Boba Fett is Fennec Shand (Mi-Na Wen), a highly-skilled mercenary and assassin who serves as Fett's partner as they conquer Tatooine. Like Fett, Fennec also arrives at the scene in The Mandalorian, thus effectively tying the characters and The Book of Boba Fett to the space Western series.
But, how far does the connection between the two go? Does The Book of Boba Fett include surprising cameos from characters from The Mandalorian? Let's find out!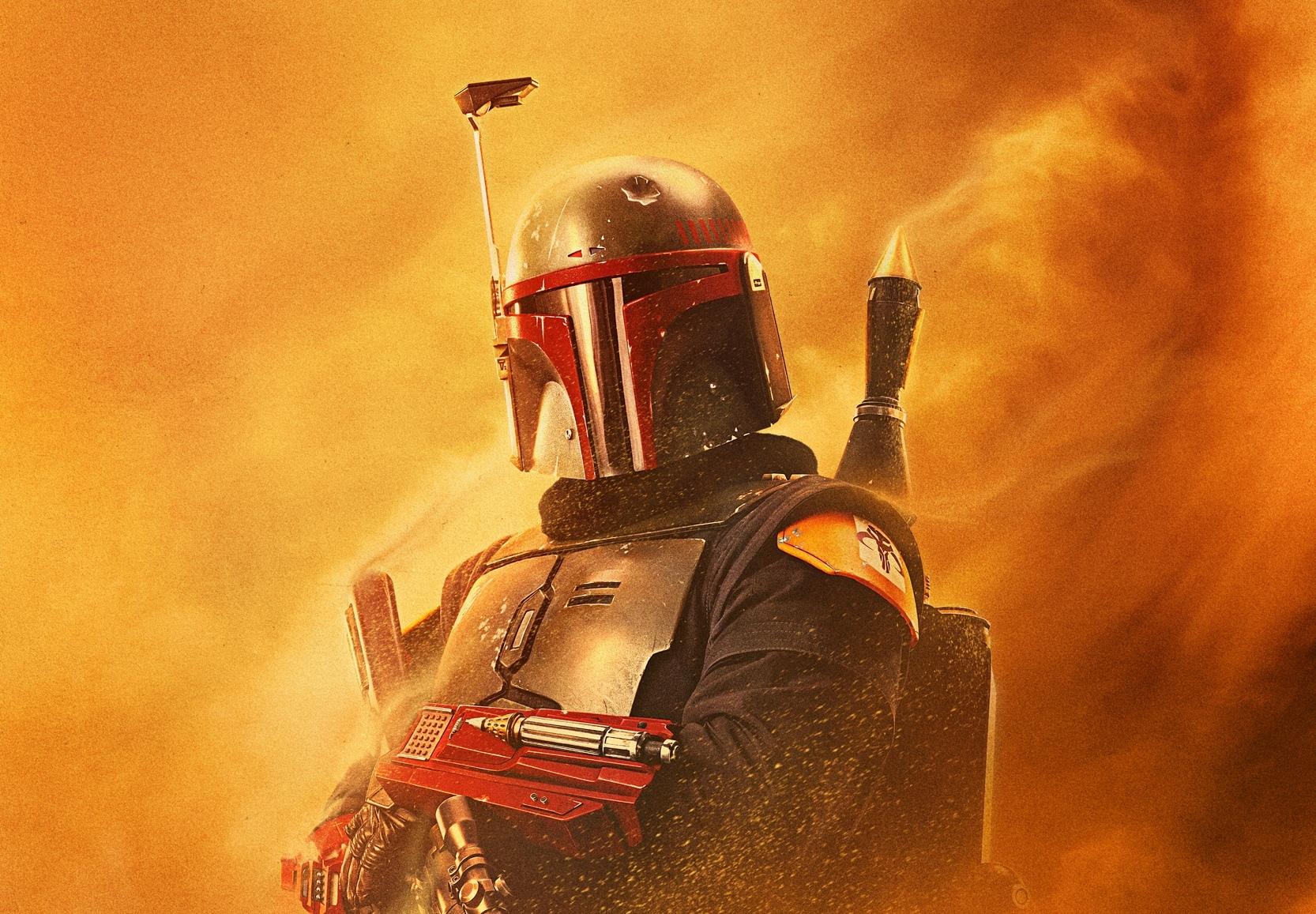 Article continues below advertisement
How is 'The Book of Boba Fett' connected to 'The Mandalorian'?
Clearly, the most significant connection between The Book of Boba Fett and The Mandalorian is that they occur during the same period, which places us a few years after the events of Star Wars: Episode VI — Return of the Jedi.
If you remember, it looks like Boba Fett meets his demise in that film when he falls into a Sarlacc Pit. Yet, a few years later, he shows up in The Mandalorian, thus revealing he somehow survived his fatal fall.
When we first meet the new and improved Boba Fett during The Mandalorian Season 2, he's super ruthless and rough around the edges. He's certainly not a nice guy — he's an absolute monster. Plus, with his brutal murder against Bib Fortuna, it's apparent how different he is from Din Djarin, aka Mando (Pedro Pascal).
Article continues below advertisement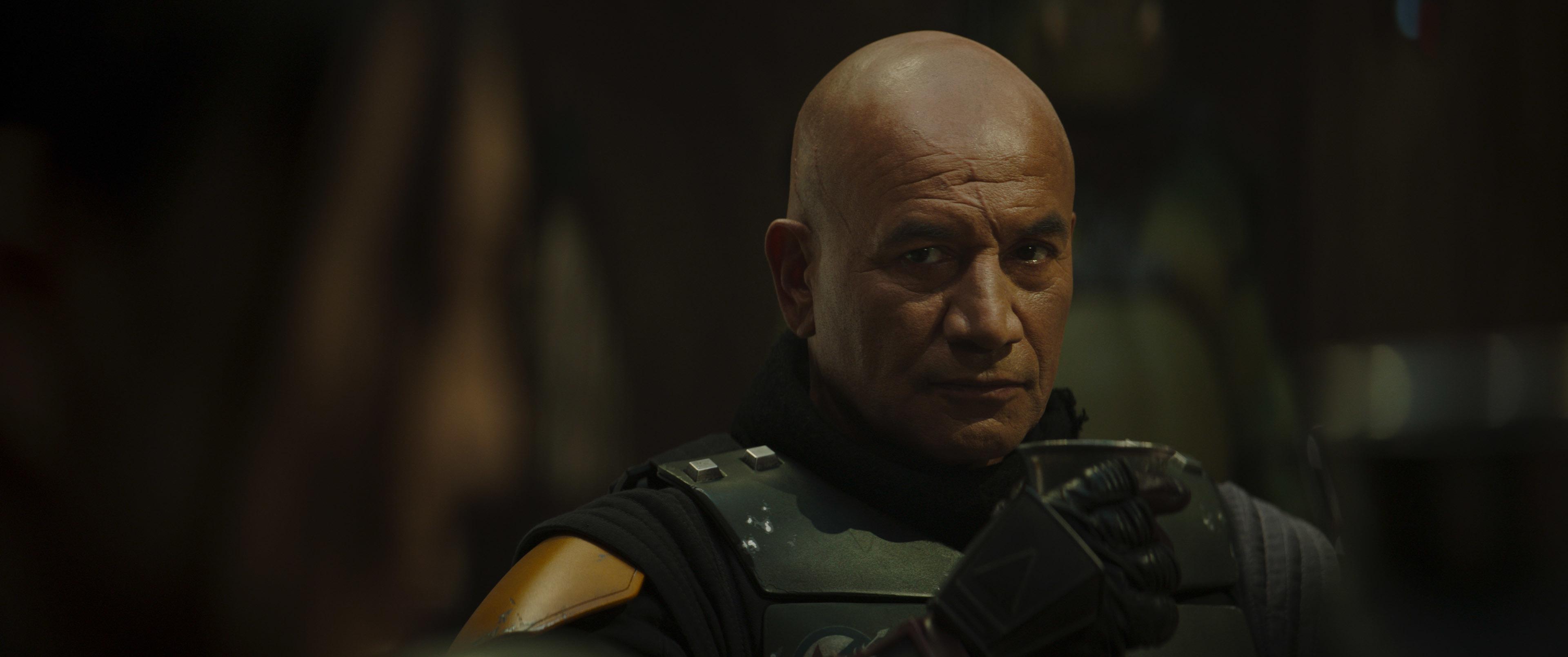 However, many fans theorize that Boba Fett might've learned a thing or two from Mando. As a result, the series will follow the legendary titular character on a journey of self-discovery. More specifically, Boba Fett will transform from a relentless bounty hunter to the one who redeems and rules over Tatooine with dignity and respect.
Therefore, The Mandalorian and Mando himself definitively connect to The Book of Boba Fett by setting up both the story and the titular character.
Article continues below advertisement
While this is an intriguing take on the series, we really hope it doesn't happen. We already have a heroic bounty hunter, so we don't want Star Wars to make Boba Fett Din 2.0. But, since it's a Disney production, they will likely dismiss Boba Fett's brutal roots for a more family-friendly persona. Ugh.
Wait, now that we're talking about The Mandalorian, is it possible that someone from the series is showing up in The Book of Boba Fett? Maybe a certain bounty hunter or force-sensitive baby?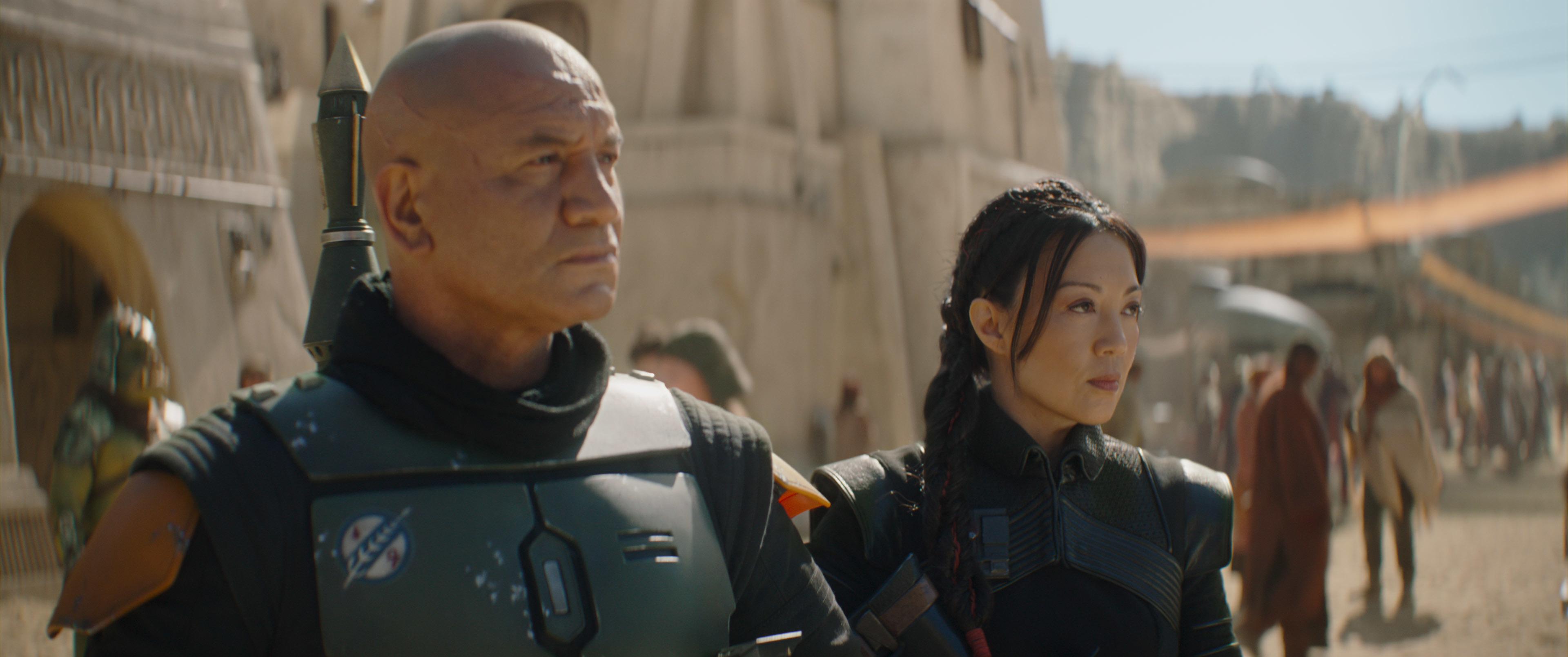 Article continues below advertisement
Is anyone from 'The Mandalorian' showing up in 'The Book of Boba Fett'?
Buckle up, because it appears The Book of Boba Fett will be full of cameos. In mid-December 2021, director Robert Rodriguez and producer/writer Dave Filoni spoke with The Hollywood Reporter and hinted at possible cameos of characters from the entire Star Wars saga.
"Boba gives us a direct connection to the Star Wars saga since he was involved in that story," Dave said. "This creates a nice crossover point for both classic characters and new characters. Much of The Mandalorian was new, or had not been seen onscreen."
Article continues below advertisement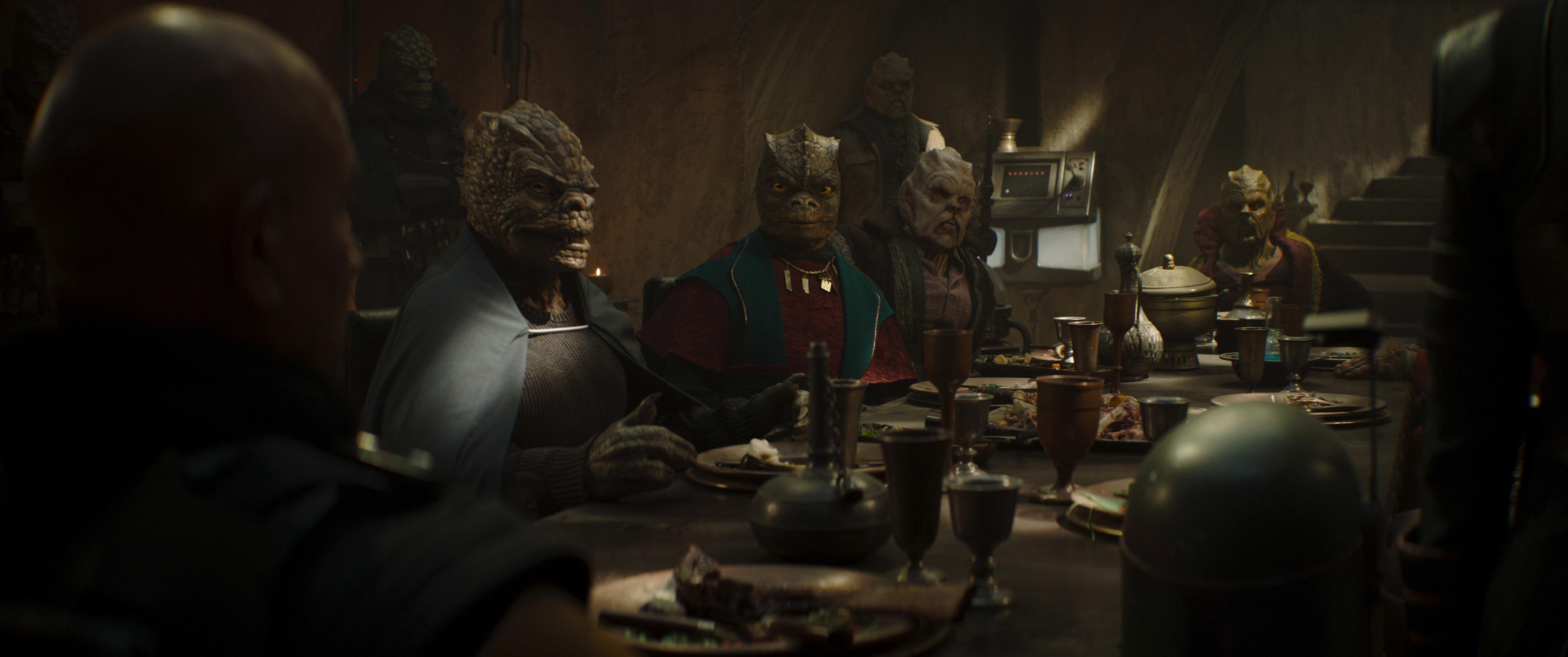 He added, "Through Boba Fett, we can weave some of those characters and tales together using a character we know but don't know a lot about."
Very interesting, Dave. We're surprised you said this much, but now this gives us the confirmation we need that a bunch of classic and new faces are showing up in the series.
Article continues below advertisement
And that's not all, Star Wars fans — rumor has it fan-favorite Grogu, or as most call him, "Baby Yoda," briefly appears in The Book of Boba Fett. Star Wars NewsNet reported in early December 2021 that a reputable source confirmed Grogu cameos in the series.
Whether this is true or not, we're not sure. We will have to watch the series to find out. But, native writer and Star Wars leaker Jordan Maison built on this report and mentioned in a quote tweet that we might want to keep an eye on "who he's hanging with."
Wait, what?! Who is Grogu hanging out with? Is it the Jedi master himself, Luke Skywalker? Or did he get back in touch with Mando? We need to know!
The Book of Boba Fett Chapter 1 premieres on Wednesday, Dec. 28, 2021, exclusively on Disney Plus.