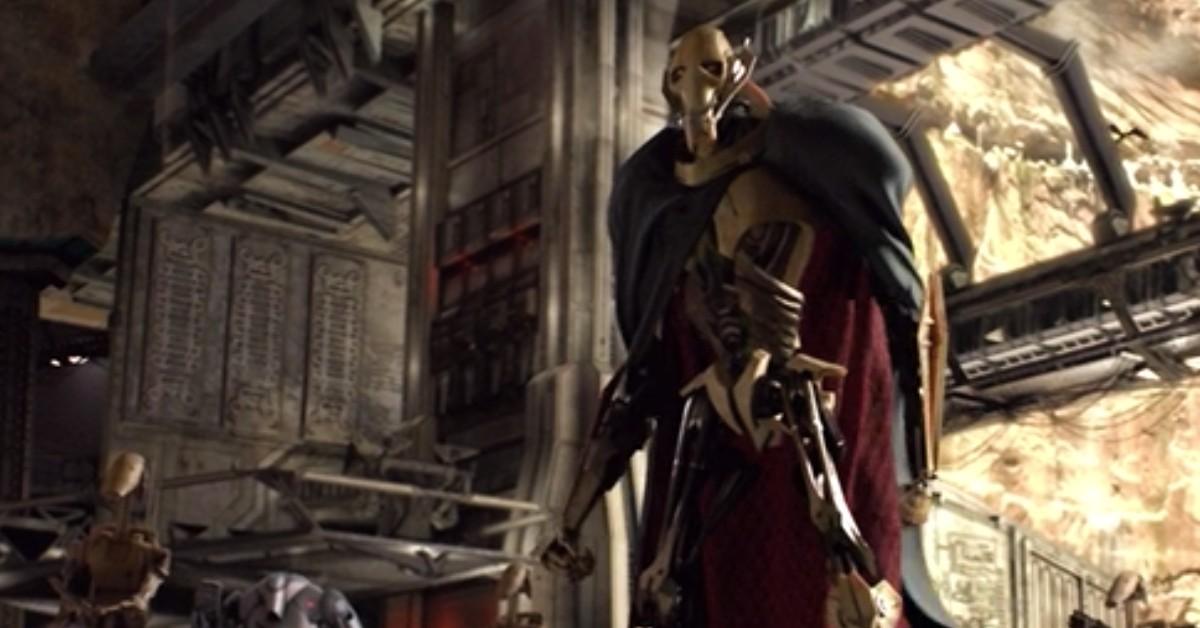 Has General Grievous Returned From the Dead in 'The Mandalorian' Season 3?
Spoiler alert: This article contains spoilers for Season 3, Episode 2 of The Mandalorian.
Din Djarin (Pedro Pascal) is nearly killed by a terrifying cyborg creature in the ruins of Mandalore during his attempt to bathe in the living waters of the mines. The cyborg creature in question didn't talk, but in a way, it gave us major General Grievous deja-vu.
Article continues below advertisement
So, is General Grievous actually making a glorious, Jedi-hating return in The Mandalorian, or was the cyborg creature something else entirely? Someone had to have created it, right?
Here's what we know.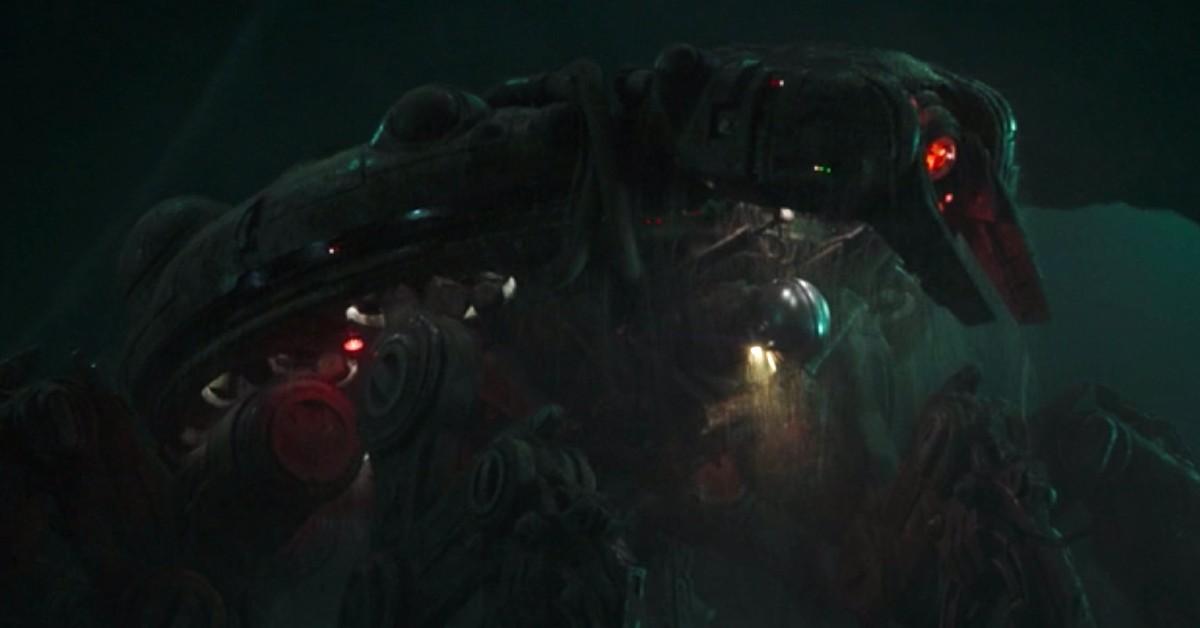 Article continues below advertisement
Is General Grievous in 'The Mandalorian'?
So the cyborg that attacked Din in The Mandalorian Season 3, Episode 2 wasn't General Grievous because Obi-Wan Kenobi (Ewan McGregor) destroyed General Grievous in Revenge of the Sith. Besides, the cyborg was missing Grievous's signature cough!
However, said cyborg did give Star Wars fans major Grievous vibes from the second it snapped Din up for its gruesome, blood-sucking experiment.
After all, it wouldn't be the first time a Star Wars villain seemingly died and was resurrected as a cyborg! (Looking at you Darth Maul and Darth Vader!) Besides, several fan-favorite heroes and villains from Star Wars franchises past have appeared on The Mandalorian and The Book of Boba Fett, so we wouldn't be surprised if they decided to throw in a nod to the fans.
Article continues below advertisement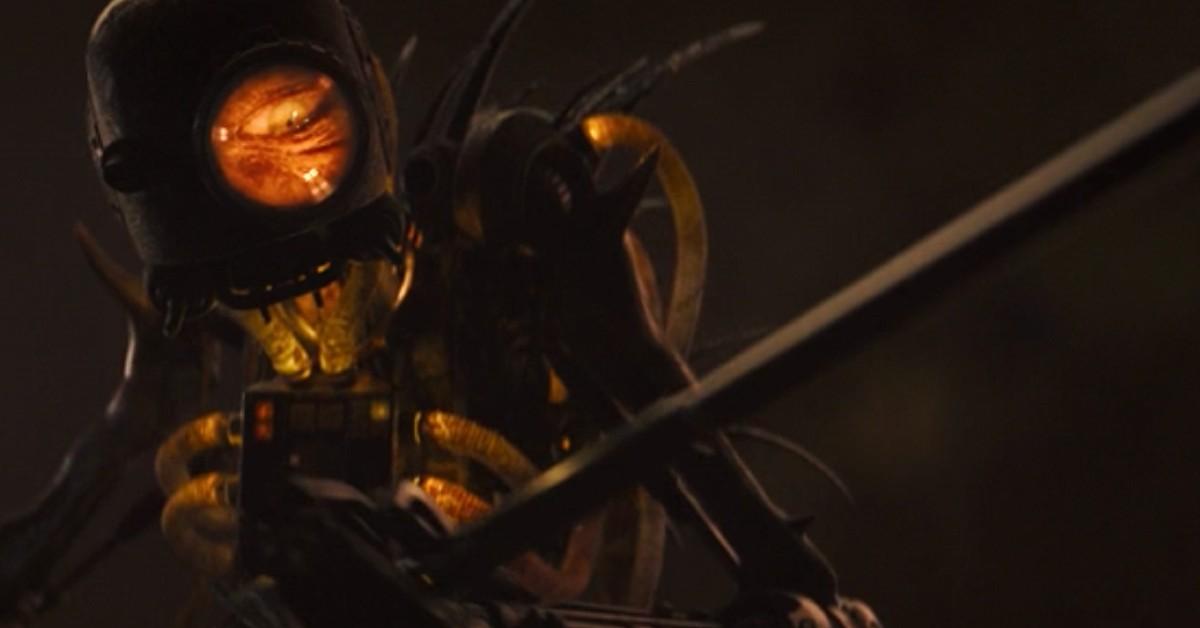 Although Bo-Katan (Katee Sackhoff) managed to fend off the not-Grievous cyborg long enough to save Din from it's creepy, blood-sucking trap, the head on the cyborg snapped off and crawled away.
Hint: It's never a good sign when a creepy cyborg head lives to see another day.
Article continues below advertisement
Why was the cyborg stealing Din's blood?
General Grievous was many things, arrogant, biased against Jedi, a lightsaber stealer, and clearly asthmatic, but he wasn't a blood-sucking fiend.
So why was the cyborg in the ruins of Mandalore siphoning Din's blood? Was it trying to construct a human body for itself? It's a mystery that The Mandalorian Season 3, Episode 2 leaves out in the open, given that Bo-Katan is more focused on getting the heck out of dodge with a weak Din in tow.
Article continues below advertisement
Although the episode itself doesn't outright address it, it's obvious that we'll likely see a creepy, blood-sucking cyborg again. After all, why would there be a shot of the cyborg escaping Bo-Katan's clutches if it wasn't a setup for a future episode?
And after Bo-Katan saw evidence that the mighty Mythosaur was real, there's no way she's not returning to the ruins to investigate further!
General Grievous — In Memoriam.
General Grievous was George Lucas's sneaky way of foreshadowing Anakin Skywalker's dark fate as a half-man, half-cyborg creature with breathing problems. But Grievous was more than that — he was the snarkiest cyborg in the galaxy (that is until Darth Vader came on the scene.)
So here's to Grievous, a Jedi-killing cyborg who at least had the decency to throw in a few good witty barbs when he was attacking Obi-Wan. Sadly, Din didn't get a shred of sass from his creepy cyborg, so it likely wasn't a Grievous clone or copy, but it'll be interesting to see if The Mandalorian Season 3 explains its origins in a future episode.
New episodes of The Mandalorian Season 3 drop every Wednesday on Disney Plus.