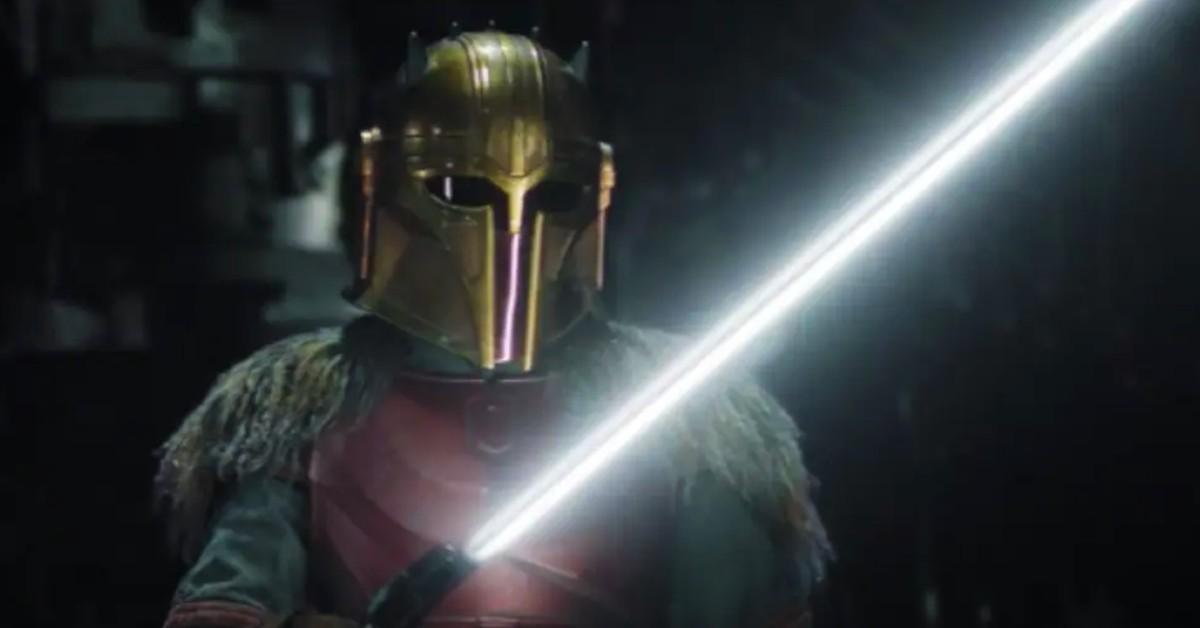 'The Mandalorian': Emily Swallow (aka the Armorer) Says Season 3 Answers "Questions" on Mandalorian Culture (EXCLUSIVE)
Spoiler alert: This article contains spoilers for The Mandalorian Season 2 and The Book of Boba Fett on Disney Plus.
To say that it's hard to faze Din Djarin (Pedro Pascal) would be an understatement. Various galactic rogues try to kill him all the time (once, he narrowly escaped death by the Krayt dragon). However, nothing seems to daunt Din much, except for the mysterious Mandalorian known simply as the Armorer.
Article continues below advertisement
The Armorer shames Din in The Book of Boba Fett when Din admits to removing his helmet. In her authoritative voice, she informs Din that the only way he can redeem himself is to travel to the Mines of Mandalore and heal himself in the mines' living waters. It's a plot point that appears to be a central focus of The Mandalorian Season 3.
So who is the actress responsible for playing the only character that can leave Din quaking in his boots? Distractify spoke exclusively with Emily Swallow, who teased what's to come in Season 3 for her character.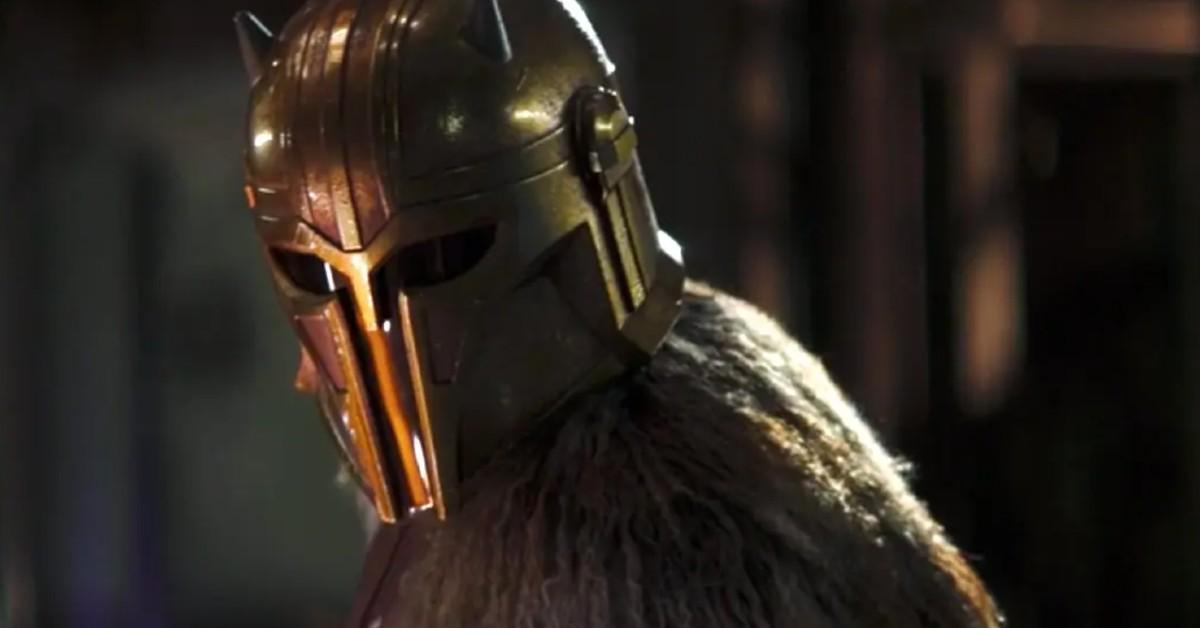 Article continues below advertisement
Who plays the Armorer in 'The Mandalorian'?
Baby Yoda certainly stole the show the moment he appeared in The Mandalorian Season 1, but Emily Swallow certainly deserves some credit too for her portrayal of the stoic Armorer throughout the series.
The American actress — who previously told Distractify ahead of the 2021 series premiere that the show was all about "the hero's quest" — also had prominent roles as Amara on Supernatural and Kim on The Mentalist.
It's the Armorer, with her endless knowledge of Mandalorian history and dedication to tradition (she doesn't even attempt to disguise her disdain for Bo-Katan), who sets Din off on a shame tour back to Mandalore, in an effort to redeem himself for breaking the Mandalorian creed.
Season 3 of The Mandalorian poses the question — What does it mean to be a Mandalorian? How did the Armorer become the Armorer anyway?
Article continues below advertisement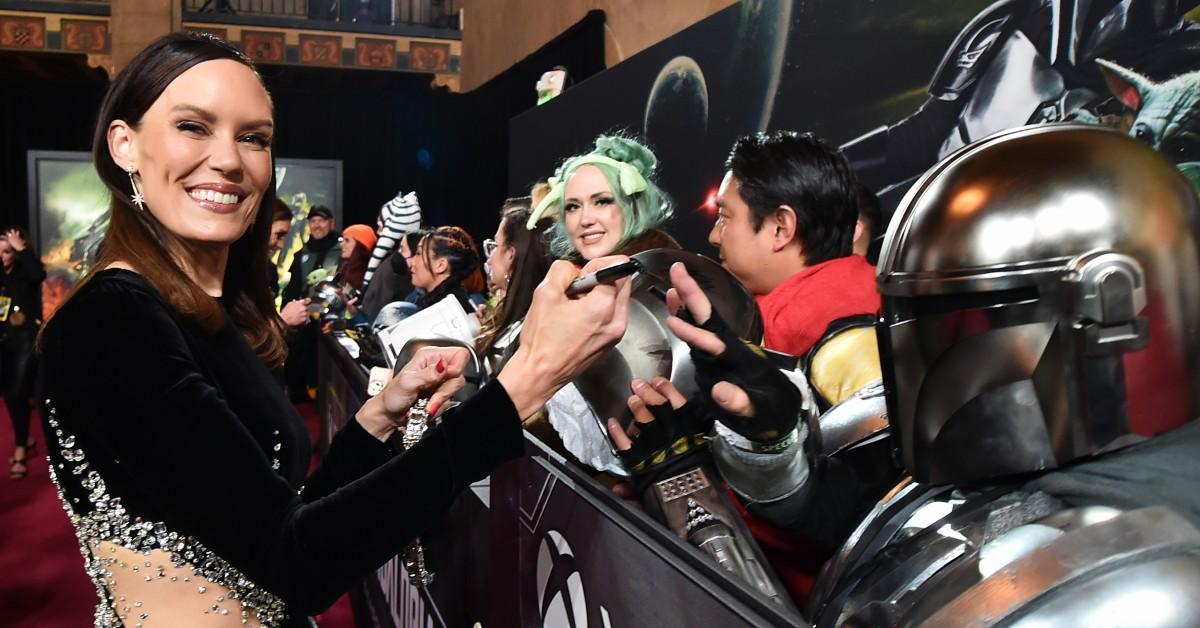 Did The Mandalorian series creator Jon Favreau and executive producer Dave Filoni give Emily any hints about the Armorer's backstory?
"They told me what was essential," Emily revealed to us.
Normally, filling in a character's backstory would help Emily with her acting process. The Armorer was a unique departure from what she was accustomed to in her career, with Emily noting, "She's more of a symbol. She has this powerful elemental feel ... that's almost mythic."
Article continues below advertisement
Emily understandably had to keep her lips sealed regarding spoilers for The Mandalorian Season 3 — however, she was able to tease that her character plays a more prominent role this season.
"One of the biggest challenges that I sort of anticipated from the get-go, and I talked about with Jon and Dave, was just the fact that she was in [this season] so much more," she said.
The Mandalorian Season 3 star didn't want the Armorer to lose the mythic feel that made her character powerful.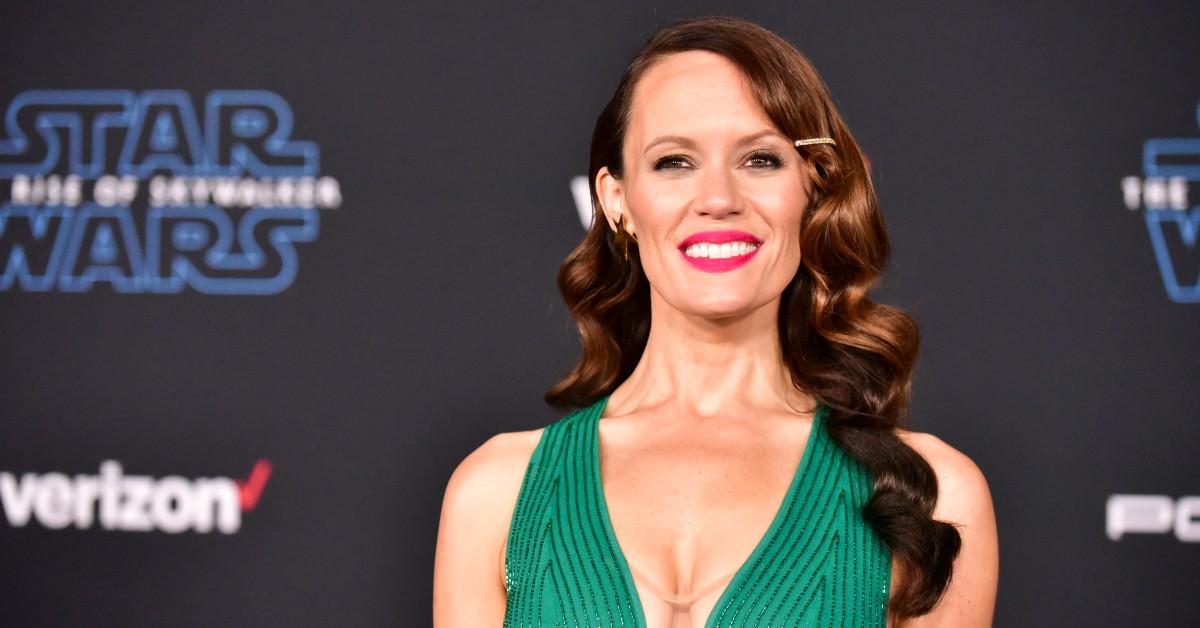 Article continues below advertisement
"Now that we have more of [the Armorer], it'll be interesting to see what kind of an impact that has and whether fans stick with her," she added
When we asked Emily if the Armorer would return to The Mandalorian Season 4 (which hasn't technically been greenlit but Jon's already written the full season), Emily replied earnestly, "I really hope so. But I honestly have no idea."
Emily Swallow dished on the Armorer's impact in 'The Mandalorian,' and behind-the-scenes details.
For Emily, she appreciates that there is no emphasis on the Armorer being a woman in a position of power — it just is.
"I love that it's not exceptional within the Mandalorian people that she's a woman, it's not exceptional within the story that she's a woman," she told us. "She just happens to be a woman who's in this position of leadership. It's so inspiring to me to hear from fans that she does bring them inspiration."
Article continues below advertisement
Although Emily doesn't claim to be a blacksmith expert, like her character, she did work with a female blacksmith in Los Angeles to make sure her scenes as the Armorer working with Beskar were accurate.
Article continues below advertisement
She also noted that her reactions in scenes with Grogu were also authentic, crediting the crew members that diligently worked hard behind the scenes to make the character come to life.
"He's just so magnificently crafted that you fall in love with him," she said. "And it's easy to respond to him intuitively when he's sitting there in front of you, and you're having a scene with him. All of those reactions are genuine."
Article continues below advertisement
As to what Emily hopes fans of The Mandalorian take away from the third season (besides the obvious enjoyment of new episodes), she wants fans to "really appreciate that this season delves into a lot of the questions I know fans have had for a long time about Mandalorian culture."
Emily hopes that fans also use this season to "recognize the value in listening to people that we don't necessarily agree with and [the value in finding] what unites us more than what divides us."
Spoken like a true leader!
New episodes of The Mandalorian Season 3 drop Wednesdays on Disney Plus.