Why Does General Grievous Cough in 'Revenge of the Sith'? Grievous Was a Sith Guinea Pig
Forget Darth Vader or Palpatine, what's up with General Grievous's consistent cough? Let's answer this pertinent 'Revenge of the Sith' question.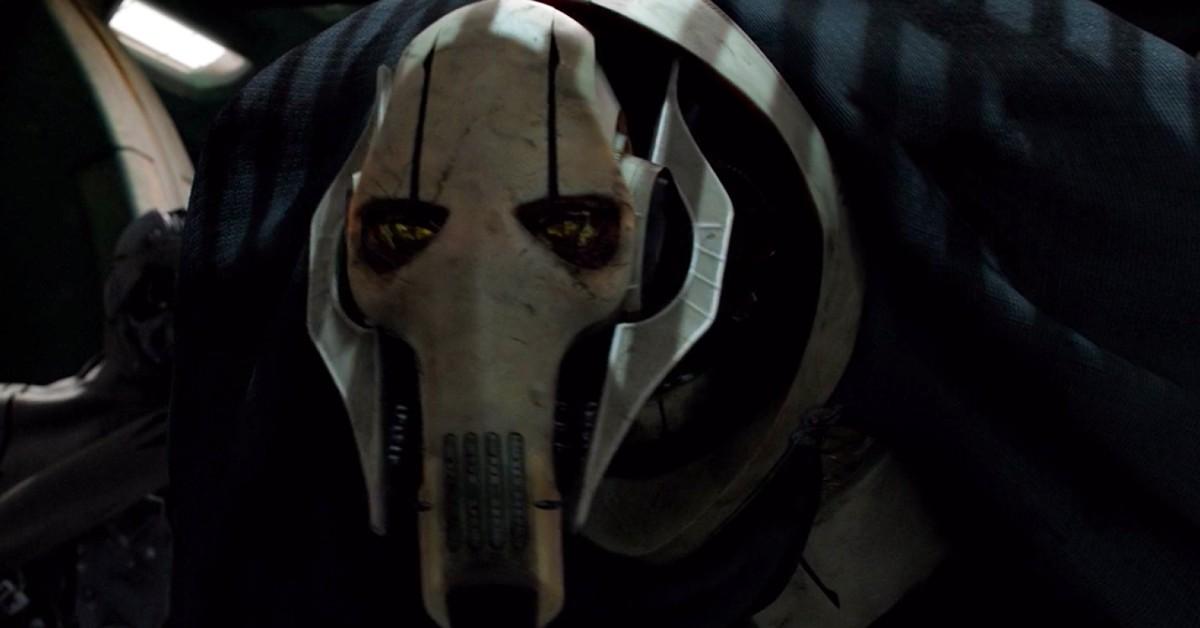 Happy Revenge of the Fifth day, Star Wars fans! The name is a clever homage to the best film in the Star Wars prequel trilogy, Revenge of the Sith.
It's obligatory to celebrate the bad guys of the Star Wars galaxy on Revenge of the Fifth day. As the saying goes, every story is only as good as its villain.
Article continues below advertisement
Naturally it's easy to automatically think of iconic Star Wars villains like Darth Vader (James Earl Jones) and Emperor Palpatine (Ian McDiarmid) when celebrating Revenge of the Fifth day.
However, one villain that never gets the credit he's due is General Grievous. He was quite the formidable foe himself, giving Obi-Wan Kenobi (Ewan McGregor) an intense fight before Obi-Wan finally defeated him. Before Grievous perished at Obi-Wan's hand, he had one trait that was quite strange for a droid.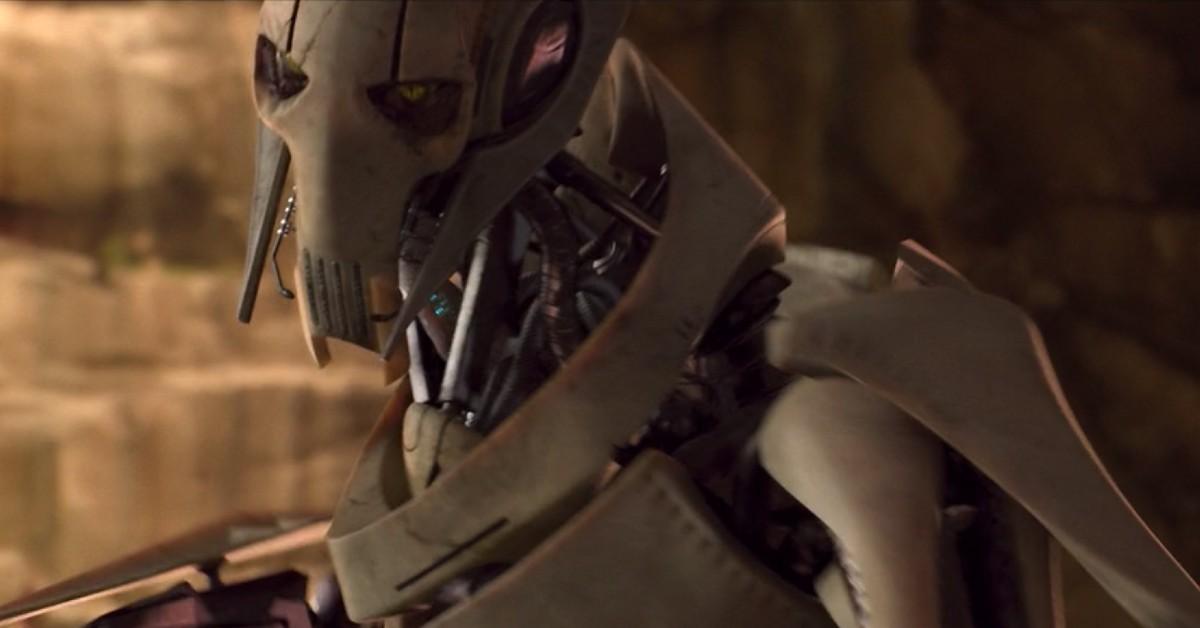 Article continues below advertisement
Why does General Grievous cough in 'Revenge of the Sith'?
Grievous was actually manipulated by Emperor Palpatine before Anakin Skywalker (Hayden Christensen). Once known as Qymaen jai Sheelal, per Wookiepedia, Grievous gained a reputation as a bloodthirsty warlord. He was eager to destroy the Jedi even before the Sith got to him.
Sensing a powerful ally, Palpatine and Count Dooku reached out to Grievous. They offered him a chance at achieving even greater power, through the use of cybernetic upgrades. Grievous agreed, but still remained somewhat human.
However, like Anakin, Grievous made the fatal error of trusting Palpatine and Dooku. They repaid his trust by sabotaging his shuttle, which crashed and left Grievous near-death. The only way to save him? Even more cybernetic upgrades. Sound familiar?
Per the same Wookipedia report, Dooku lied to Grievous and informed him that a Jedi had been behind the sabotaged shuttle. Not only that, but Grievous's actual organs rejected the new, cybernetic implants.
Article continues below advertisement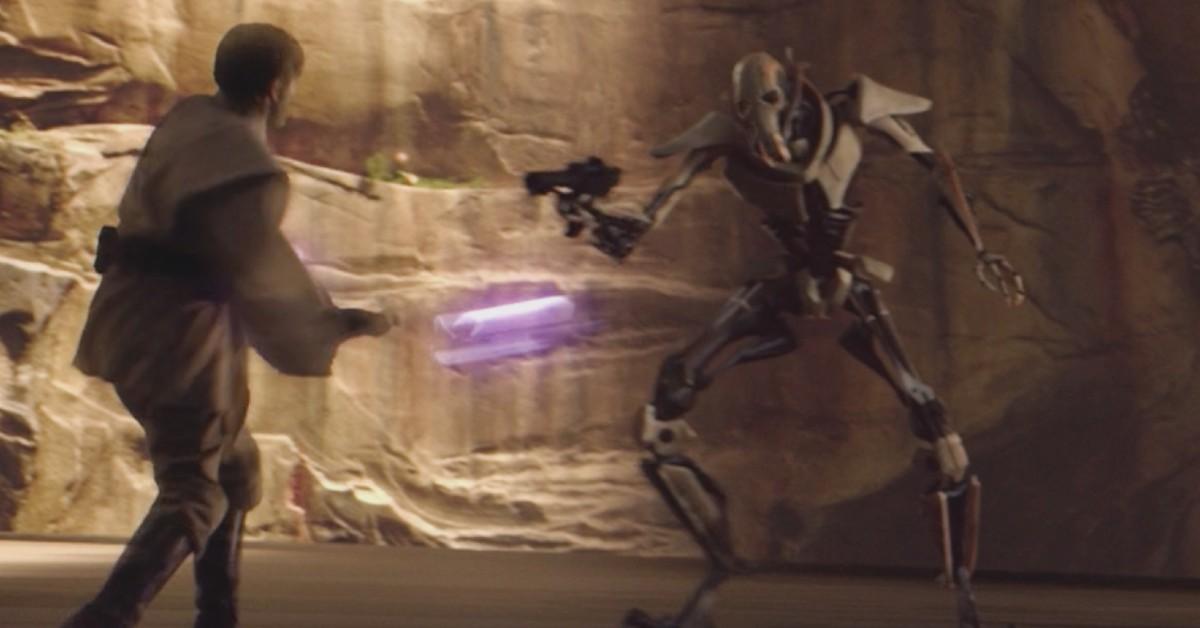 During the operation on Grievous, most of his original vital organs were either replaced or modified in order to keep Grievous alive. Although the surgeons kept Grievous's actual lungs, they added lung implants to his new, droid-like body. Grievous's original lungs did not accept the implants, which resulted in Grievous's constant, hacking cough.
Article continues below advertisement
George Lucas himself believed that Grievous's cough was a result of the surgical procedure to save his life. Per Culture Slate, George Lucas wanted Grievous's cough to represent the fact that the Sith hadn't perfected cybernetic enhancements when they operated on Grievous.
So Grievous was a Sith guinea pig. By the time Anakin Skywalker had to endure a similar operation, the Sith's knowledge in cybernetics had increased exponentially, resulting in a better suit for the newly minted Darth Vader.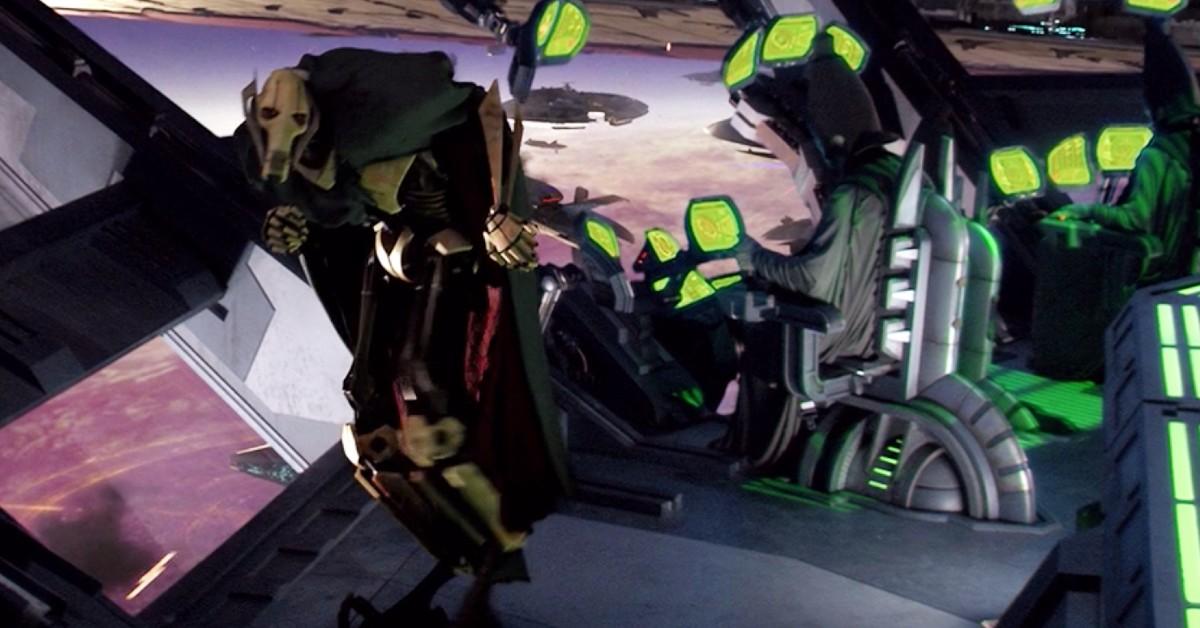 Ironically, Obi-Wan finally defeats Grievous with Grievous's own blaster. He manages to expose Grievous's weak point, where his actual vital organs are housed underneath his cybernetic ribs. After Grievous finally falls in a burst of flame, Obi-Wan drops his blaster and says this iconic line, "So uncivilized!"
You can watch Grievous cough and Anakin succumb to the dark side in Revenge of the Sith, available exclusively on Disney Plus.