Eve Barlow Recently Shaded Johnny Depp for His Performance With Jeff Beck
Eve Barlow recently took to twitter to attack Johnny Depp for performing with Jeff Beck, but how is the journalist connected to Amber Heard?
Amidst the wave of hatred that Amber Heard has received online during the trial between her and Johnny Depp, there are still a few voices out there who are coming to her defense. Recently, the singer Eve Barlow took to Twitter to go after Depp, who recently appeared on stage at a Jeff Beck concert and performed a song with him. The comment led many to wonder how Eve may be connected to Amber Heard.
Article continues below advertisement
Who is Eve Barlow to Amber Heard?
Eve has long been a vocal supporter of Amber Heard and has reportedly been one of Heard's rocks as the trial unfolded. She began the trial attending it in person but was barred from the courtroom after she was caught texting and tweeting during the trial. According to the court's official rules, only Depp and Heard's legal teams were allowed to use their cell phones inside the courtroom.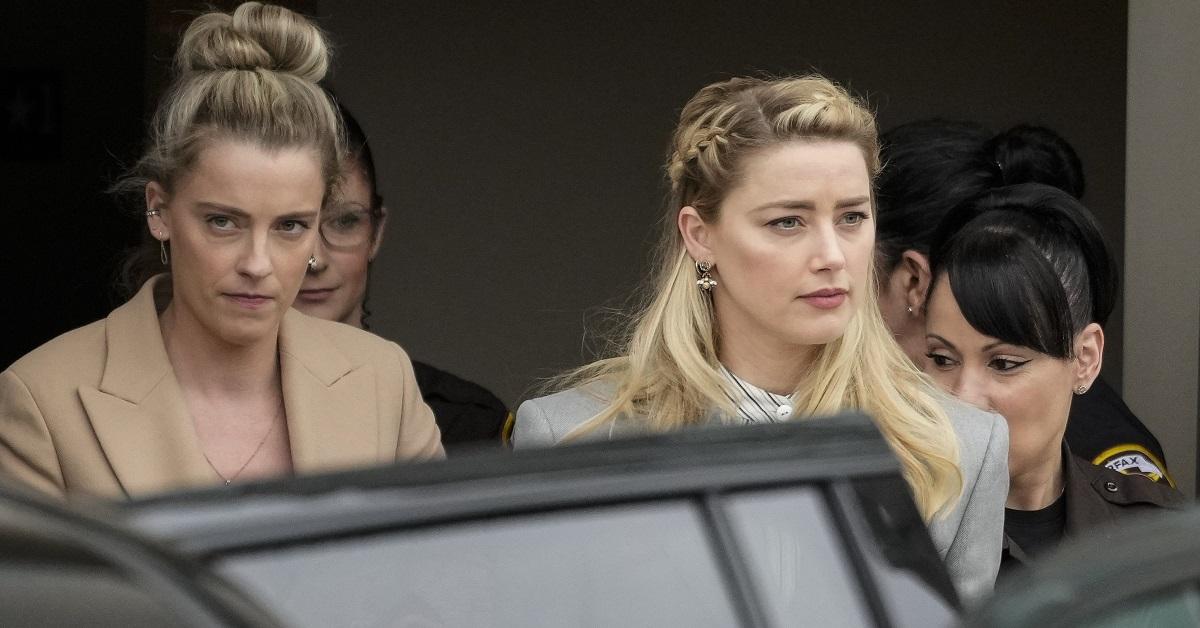 Article continues below advertisement
Even though she's no longer inside the courtroom, Barlow has continued to come to Heard's defense on social media and has been one of the loudest voices in the #IStandWithAmberHeard movement. Heard and Barlow have reportedly gotten very close over the past year, and it seems that Barlow has taken on the difficult job of trying to defend Heard against the many people who attack her online.
What did Eve Barlow say about Johnny Depp?
It shouldn't necessarily be a surprise that, given the close relationship between Barlow and Heard, Barlow would express some outrage following the news that Depp had appeared with musician Jeff Beck at a pair of shows over Memorial Day weekend.
"So Johnny Depp is on tour with Jeff Beck. He played in Sheffield tonight, and will likely play the Royal Albert Hall in London tomorrow and Tuesday," Barlow tweeted over the weekend.
Article continues below advertisement
"That's the domestic abuse victim waiting for his defamation case verdict. The one who's been canceled," she concluded.
Barlow was making the somewhat sarcastic point that people who have actually been canceled don't often find themselves on tour and receiving standing ovations when they show up on stage. It may be a bit cliched at this point, but Depp has certainly won this trial in the court of public opinion already.
Article continues below advertisement
Like all content related to the trial that is supportive of Heard and critical of Depp, Barlow's tweet was almost immediately ratio'd by Depp supporters who wanted to prove that their support was justified.
Barlow's follower count isn't that large, but her account has been amplified by Depp supporters, which explains why there are already more than 3,000 separate replies to her tweet.
Barlow is clearly proud of her friendship with Heard and remains a pretty fierce defender of her on social media. The vitriol may make the internet a toxic place for Heard, but because Barlow is not the primary target of the attacks, she seems willing to weather them on behalf of her friend. Hopefully, as The Onion recently pointed out, we'll all soon realize that we are not smart enough for this trial and move on to something else.