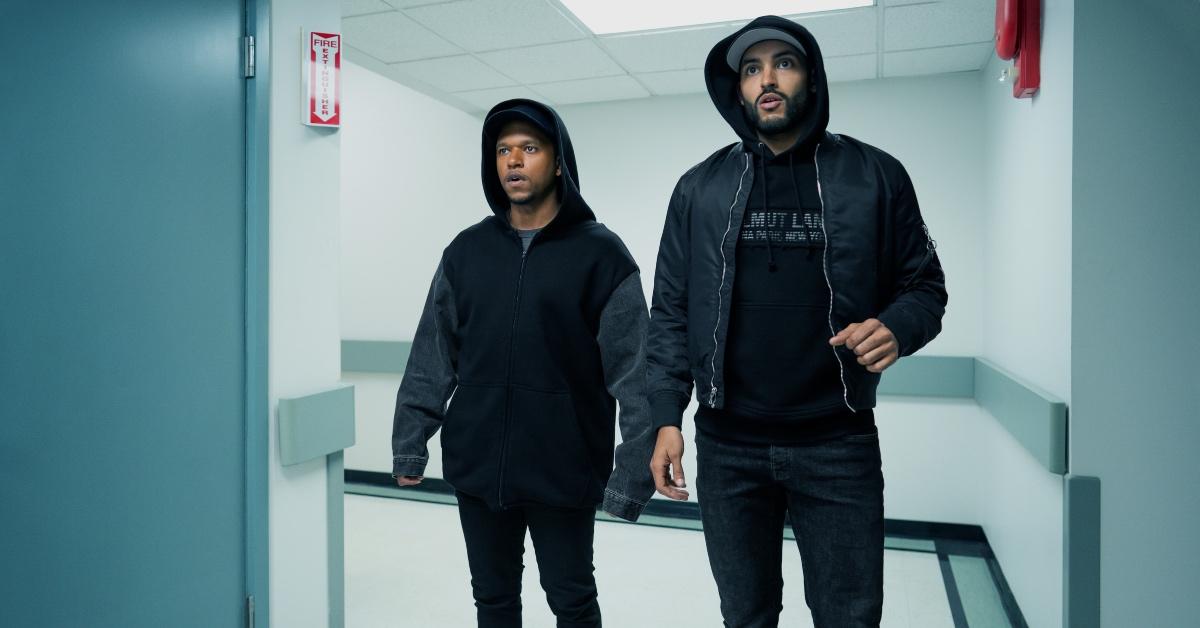 Erik Hernandez Talks Gordo and Dru on 'Power Book II: Ghost' — "This Kind of Love Is Real" (EXCLUSIVE)
Who is Gordo Castillo on 'Power Book II: Ghost'? In an exclusive interview with 'Distractfy,' Erik Hernandez talks about Gordo and Dru's relationship.
The Starz hit series Power Book II: Ghost continues to keep viewers on the edge of their seats as a lot has changed in the Powerverse — from relationship dynamics to drug operations.
For starters, Dru Tejada (Lovell Adams Gray) and Gordo Castillo's (Erik Hernandez) relationship has come to a dramatic end. Dru makes the grim discovery that Gordo is behind the murder of his father, Lorenzo Tejada (Berto Colon). As a result, Dru instantly kills him.
Article continues below advertisement
Although viewers saw Gordo's death coming, fans are shocked to see Dru take immediate action. After all, some folks believe that Gordo had a chance of sticking around due to his romantic bond with Dru.
Speaking of romantic bonds, folks have been divided about seeing intimate scenes between Dru and Gordo. In an exclusive interview with Distractify, actor Erik Hernandez dished on his character Gordo, as well as shared his thoughts on fans' reactions to his romance scenes.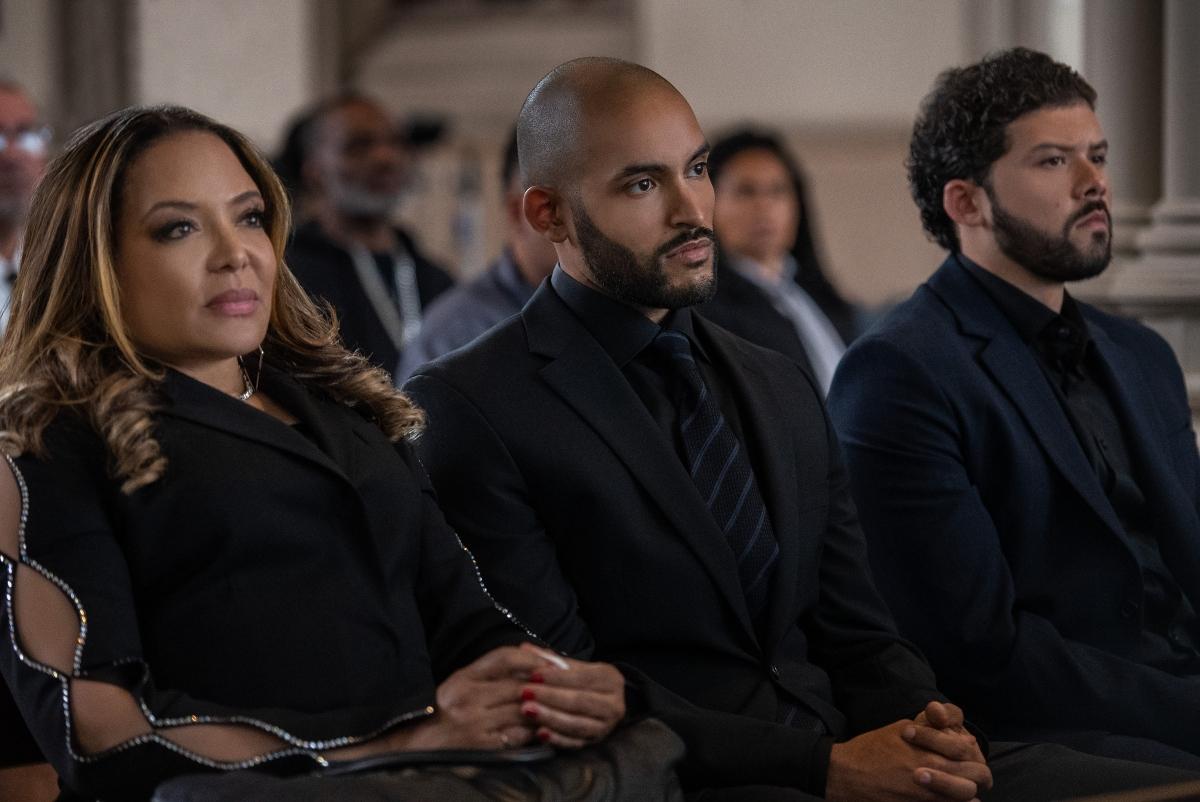 Article continues below advertisement
Who is Gordo Castillo on Power Book II: Ghost?
In case you've been out of the loop, Gordo is the son of Evelyn Castillo, who happens to be Lorenzo's sister-in-law. Evelyn's husband, Frank Castillo, was murdered indirectly by Lorenzo for being a snitch.
The Castillo and Tejada business relationship causes Dru and Gordo to spend more time together. After Gordo voices his reservations of starting a romantic relationship with Dru — who happens to be his cousin — the pair ultimately become an item. As a result, their relationship features a lot of sex scenes.
Article continues below advertisement
While it's common for the cast to get some backlash based on their character's actions, Erik says that his romantic scenes with Dru are "needed."
Article continues below advertisement
"I've seen a lot of people that are like, 'Oh, we don't want to see this anymore," Erik exclusively told Distractify. "A lot of people have reached out and have been so sweet. They love to see the connection. I think that a lot of the reason why they probably put those scenes in there — at least for Gordo and Dru — I think is because people need to constantly be reminded that this type of love is real, and it's not going anywhere. It exists in many different types of places."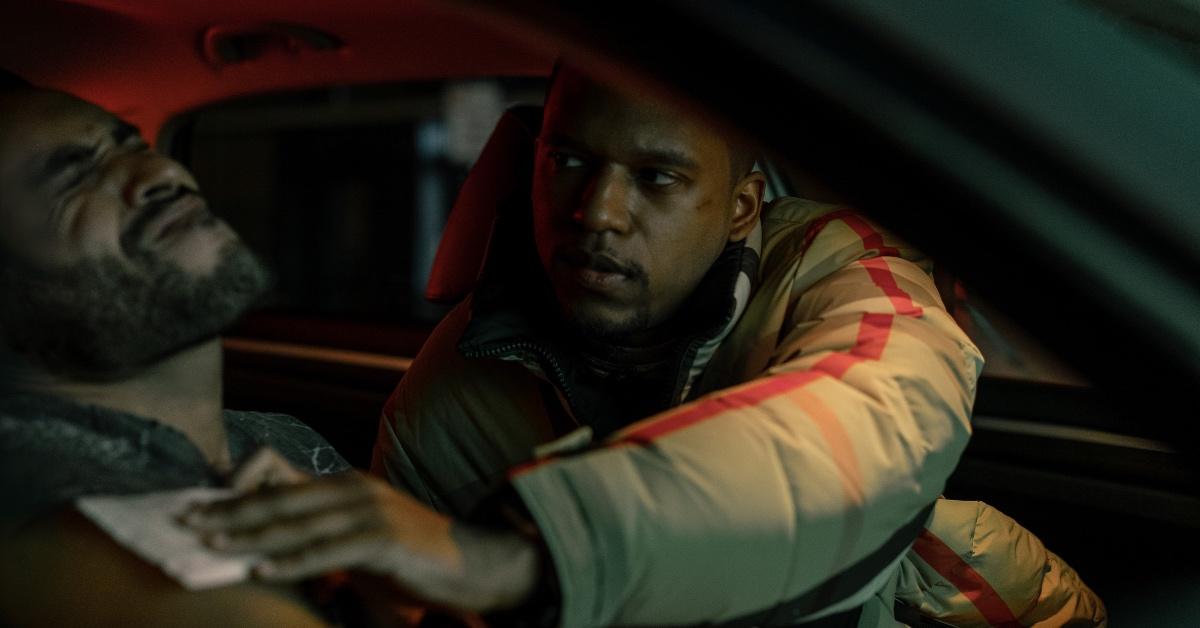 Article continues below advertisement
Erik continued: "Even for those who decide to like fast forward through it, that's totally fine. But you know what's happening on TV. Whether you like it or not, you can choose to ignore it. But here's another reminder that this is something that exists in the world. So any reaction to it, to me is positive and I think it's purposeful."
Erik Hernandez shares that the casting process for Gordo Castillo was "fast and exciting."
After watching Erik's performance as Gordo Castillo in Power Book II: Ghost, most fans would agree no one could play the role like him. However, Erik revealed that he originally auditioned to play the role of a now deceased drug dealer.
Article continues below advertisement
"The casting process was actually really exciting," Erik told us. "I had initially auditioned for international Guap. And I filmed that, in my bedroom, I did a little self tape for it and sent it in, and then went on vacation. I was in Mexico, and I got an email back from the casting team that they said they really liked my tape."
Article continues below advertisement
Surprisingly, Erik was not offered the role of International Guap and found himself being considered for the role of Gordo Castillo.
"They sent me the breakdown and I said, 'Wow, this sounds a lot like me in a lot of ways," Erik said. "So I filmed [a self-tape] in a hotel in Mexico. When I got back, I had an email offering me the role and a lay out of the details. It was a really fast turnaround time. I had a week or two from getting that email to finally being in the Brooklyn studio. So it happened very fast."
Gordo's time on Power Book II: Ghost was short-lived, but that doesn't mean we won't see him again. The writing team is known to re-introduce past characters on the show — alive or dead —in creative ways.
Given that Gordo made a huge impact on the show, we're sure it's only a mater of time before he spins the block in same way, shape, or form.
Catch new episodes of Power Book II: Ghost Fridays at 8 p.m. EST on Starz.