Who Is the Grandpa Monster on 'The Masked Singer' Season 5? Here's the Reveal
Grandpa Monster is one of 'The Masked Singer's' most intriguing new monsters, but who is behind the mask? It turned out to be this influencer.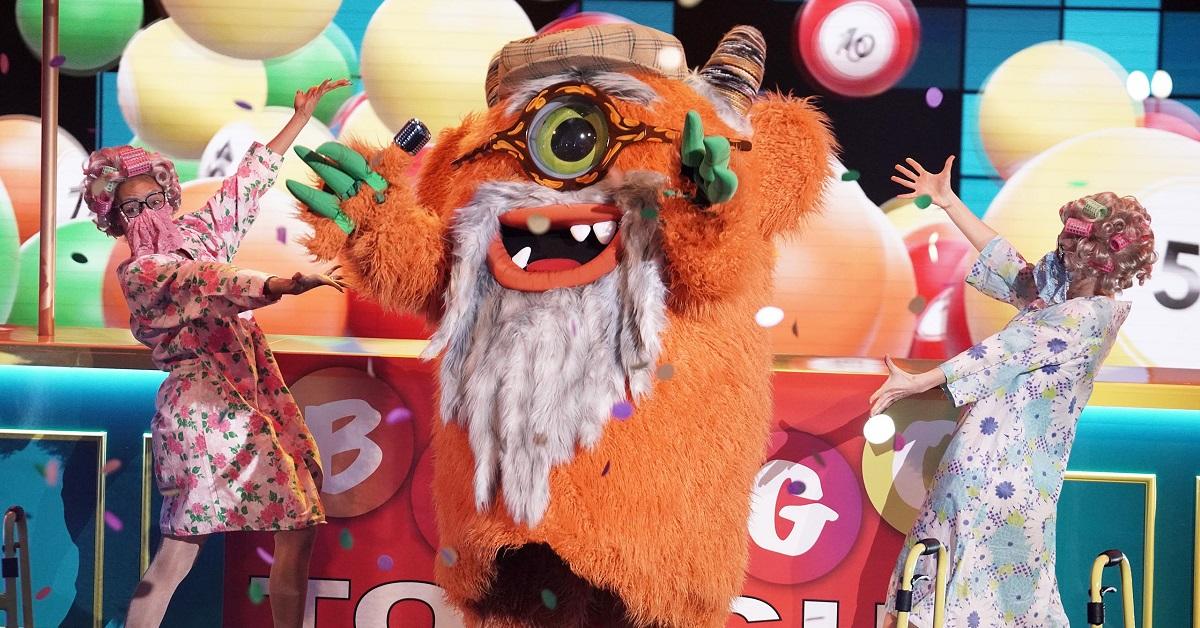 Update: As many fans predicted, controversial influencer-turned-boxer Logan Paul was unveiled as the Grandpa Monster on March 31 on The Masked Singer. Although some fans (and judge Nicole Scherzinger) believed that Jake Paul was in the mask, it turned out to be his older bro all along. Keep reading to find out what other theories fans had.
Now in its fifth season, The Masked Singer is back, and after revealing Kermit the Frog was under one of the masks in a recent episode, fans are more excited than ever. This season, the clues are harder than ever before, but that hasn't stopped the show's fans from trying to figure out who is under each and every mask.
Now that the show has revealed its full lineup, fans are making their guesses about every character, including Grandpa Monster.
Article continues below advertisement
Who is Grandpa Monster on 'The Masked Singer'? The clues we have so far...
There's still a lot we don't know about Grandpa Monster, but based on his initial introduction, we have some clues as to who he might be. Grandpa Monster is covered in orange fur and has a long, white beard. He's also got a single lens over his one eye, as well as green claws and a flat top hat.
In the trailer for the show's new season, we also see Grandpa Monster use a walker as he's ushered onto the stage by two men in suits.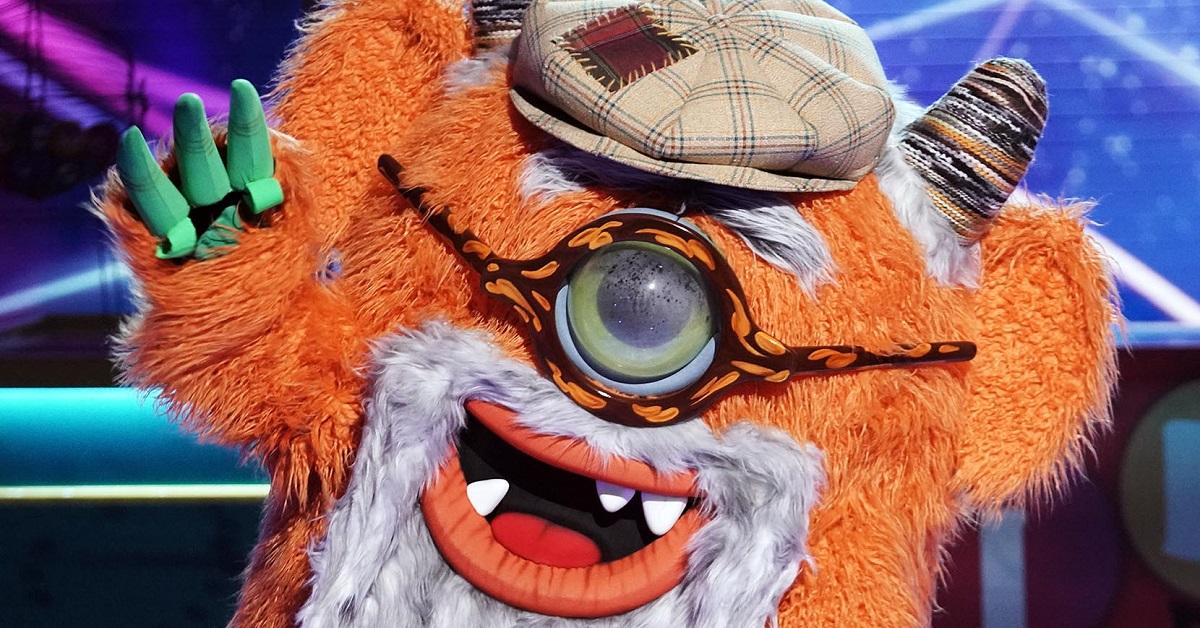 Article continues below advertisement
The Masked Singer has even introduced interweaving backstories into these characters. Grandpa Monster is the grandfather of Monster from season 1 and Miss Monster from season 3.
In the clip introducing the character, they say "you're never too old to slay." We also get several images of Grandpa Monster, including one that appears to be in a classroom.
The classroom imagery got some fans speculating, as the chalkboard behind Grandpa Monster seemed to have a 6 written on it with x's and o's. The word "slay" also caught some people's attention, as it may have something to do with the world of Drag Race. Although that initial speculation led fans down certain paths, these hints don't give them a ton to go off of in order to make firmer guesses.
Article continues below advertisement
Additional clues include the beach, "97 percent," a kettlebell marked as weighing 6.2 tons, and a shooting star that lands in a spider web.
Here are the Cluedle-Doo clues for Grandpa Monster:
Week 1: Grandpa Monster has trained for battle before.
Article continues below advertisement
The best fan guesses about who is behind the Grandpa Monster mask.
One prominent theory follows the Drag Race line of thinking, suggesting that the celebrity behind the mask could be a singer from the show's sixth season. The finale of that season featured two singers, Adore Delano and Courteney Act.
Other speculation took the theorizing in a new direction, focusing on the bingo hall that Grandpa Monster momentarily appears in.
Article continues below advertisement
The flags in the bingo hall have bears and crocodiles on them, which to some seemed to evoke Florida. From there, the speculation suggested that the person behind the mask might be Flo-Rida or another prominent Florida personality. After Grandpa Monster's first clue package aired, some fans became convinced that the mask might be hiding either Logan Paul or his brother, Jake Paul. Another pretty wild theory states that it could be OJ Simpson (but we kind of doubt that).
As the show continues to progress, fans will likely learn much more about Grandpa Monster and will be able to make more informed guesses as a result. For now, the speculation can still run pretty wild.
Grandpa Monster could still be just about anybody, from a muppet to a former Drag Race contestant. Whoever winds up being under that mask, though, at least one fan of The Masked Singer is likely to have predicted their identity correctly.