Who Is Joycelyn Savage? One of R. Kelly's Victims Claims They're Engaged
Joycelyn Savage, one of R. Kelly's alleged sex victims, claims that she and the rapper are actually engaged. Here's everything we know.
Content warning: This article mentions instances of sexual abuse, including towards minors.
In June, sexual predator R. Kelly (real name Robert Kelly) was sentenced to 30 years in prison. The former R&B singer had faced nine counts in the case — one count of racketeering with 14 underlying acts including kidnapping, sexual exploitation of a child, bribery, and sex trafficking charges, as well as eight additional counts for violations of a separate sex trafficking law.
Article continues below advertisement
While we thought that would be the last we'd hear of Kelly for a while, he's making headlines yet again. In fact, during the trial, one of his victims, Joycelyn Savage, revealed some startling information about their relationship that's now coming to light. And trust us, it's probably not what you think.
What's going on with Joycelyn Savage and R. Kelly? Keep reading to find out.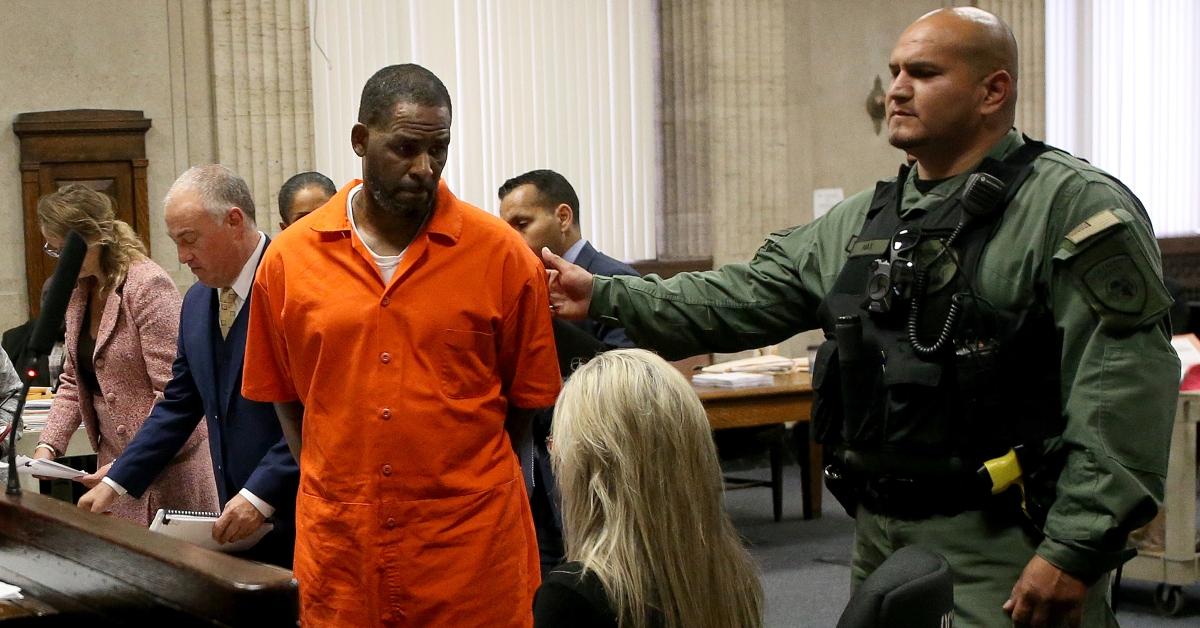 Article continues below advertisement
Who is Joycelyn Savage?
Joycelyn Savage is one of R. Kelly's alleged sex victims and, as of late, she claims to be his fiancée. According to legal docs obtained by TMZ, Joycelyn, who is 26 years old, announced their engagement in writing during Kelly's trial. In her correspondence to Judge Ann Donnelly, she revealed that she was Kelly's fiancée and pleaded with Donnelly to grant him a shorter sentence.
The letter failed to mention the date or include any details of their engagement; however, Joycelyn spoke highly of Kelly and claimed that she was not a "victim" as she had been portrayed.
Joycelyn further added: "My relationship with Robert is amazing. He's the best thing that's ever happened to me. We have a very special connection and are deeply in love. I still support Robert to this day because I love him and will always be here to support him."
Article continues below advertisement
R. Kelly and Joycelyn Savage first met in 2015.
R. Kelly and Joycelyn Savage first crossed paths at Joycelyn's parents' boutique in Atlanta in 2015. They apparently hit it off right away.
Like Kelly, Joycelyn loved music and was an aspiring singer. In fact, Joycelyn's parents believed that he was acting as her mentor and were unaware that their daughter had actually entered a romantic relationship with him. Joycelyn started living with Kelly when she was only 19 — and she began distancing herself from her family.
Article continues below advertisement
In 2017, Buzzfeed News released a bombshell report that detailed Kelly's alleged sex cult and how he had brainwashed young girls into joining. Around the same time, Joycelyn's parents approached the media, as they were also worried that the same thing may have happened to their daughter. They even held a press conference and claimed that Kelly was holding Joycelyn captive.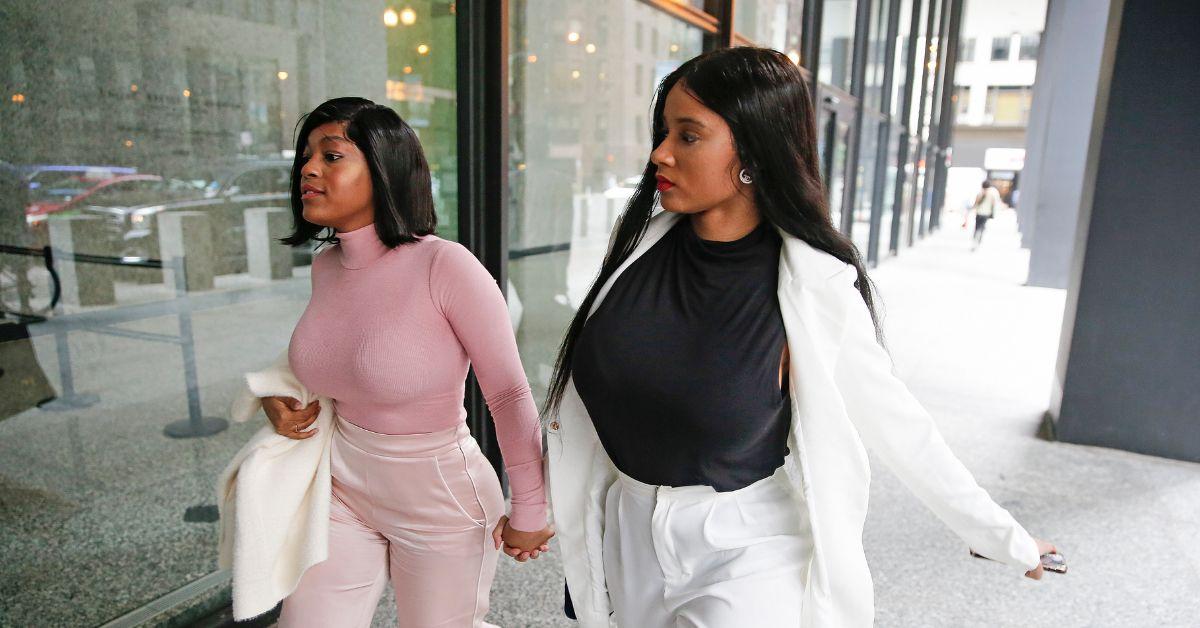 Article continues below advertisement
But Joycelyn refuted her parents' claims. She responded with a recorded video, stating that she was in a "happy place" in her relationship with Kelly. Still, this wasn't enough to convince them.
Because Joycelyn was of age, her parents were unable to take her home. Furthermore, according to her family's attorney, Gerald Griggs, they've actually received death threats from the singer's former manager, Henry James Mason. Her family had mostly distanced themselves due to these threats.
Meanwhile, Joycelyn continued her romantic relationship with R. Kelly. At one point, she was even sharing Kelly with another woman named Azriel Clary. They all lived together.
Article continues below advertisement
In a 2019 interview with Gayle King, Joycelyn defended Kelly alongside Azriel while discussing their unique relationship. Though both women hadn't seen their families in years, they insisted that they weren't being held against their will.
Article continues below advertisement
Are R. Kelly and Joycelyn Savage actually engaged?
Attorney Gerald Griggs told TMZ in July that Joycelyn's family was not aware of this engagement and they "strongly doubt" that it's true. Furthermore, Griggs pointed out that it was interesting how Joycelyn didn't testify about it under oath, but rather slipped it into a letter submitted to the court. It may have just been an attempt to have Kelly's sentence reduced.
However, in August 2022, it's looking like Joycelyn Savage allegedly has a bun in the oven; and yes, it's R. Kelly's bun. She claims she is five months pregnant.
Article continues below advertisement
Joycelyn Savage announced that she is five months pregnant with R. Kelly's baby girl.
"I'm very excited," she told Entertainment Tonight. But why would R. Kelly's legal team deny her pregnancy?
"His lawyer didn't know that prior to him going to jail, Robert and I were doing IVF because at the time I was told I couldn't have a baby," she explained.
"When he got sent to prison, we paused on it and I had them freeze my eggs until I was ready," Joycelyn continued. "Once his lawyer did find out, she wanted me to have an abortion because she didn't feel that now was the time for me to have a child following the 30-year sentence. Me and Robert wanted to have a child for a long time. He is very happy about it, his lawyer isn't. Once I told her I was keeping my baby, she didn't want me to announce, but I wanted to share the news."
Well, though this is undeniably a messy situation, we certainly wish the mama and her baby well.