Who Is Behind the TikTok Account @LemonLadySecrets? Here's What We Know
TikTok account @lemonladysecrets is believed to be run anonymously by a celebrity. Here is everything we know about the identity of Lemon Lady.
I'm sure we all know the adage, "When life gives you lemons, make lemonade." Well, maybe it should be changed to, "When TikTok gives you a lemon filter, become a lemon and start teasing America" because that's exactly what is happening here.
There is currently an account on TikTok under the handle @lemonladysecrets. In each video, a female shares a hilarious and slightly embarrassing moment from her dating life. The only problem is her face is behind a lemon filter and her voice has been changed, so no one actually knows who she is.
Article continues below advertisement
By the way she speaks about going on dates with men who star in Netflix shows and/or hot rich men with three-story beach houses, fans have deduced this isn't just the average woman hiding behind a lemon filter. This is likely someone of prominence. This is likely someone we know. And this is someone who is very social media savvy.
So, who runs @lemonladysecrets? Here's what we know.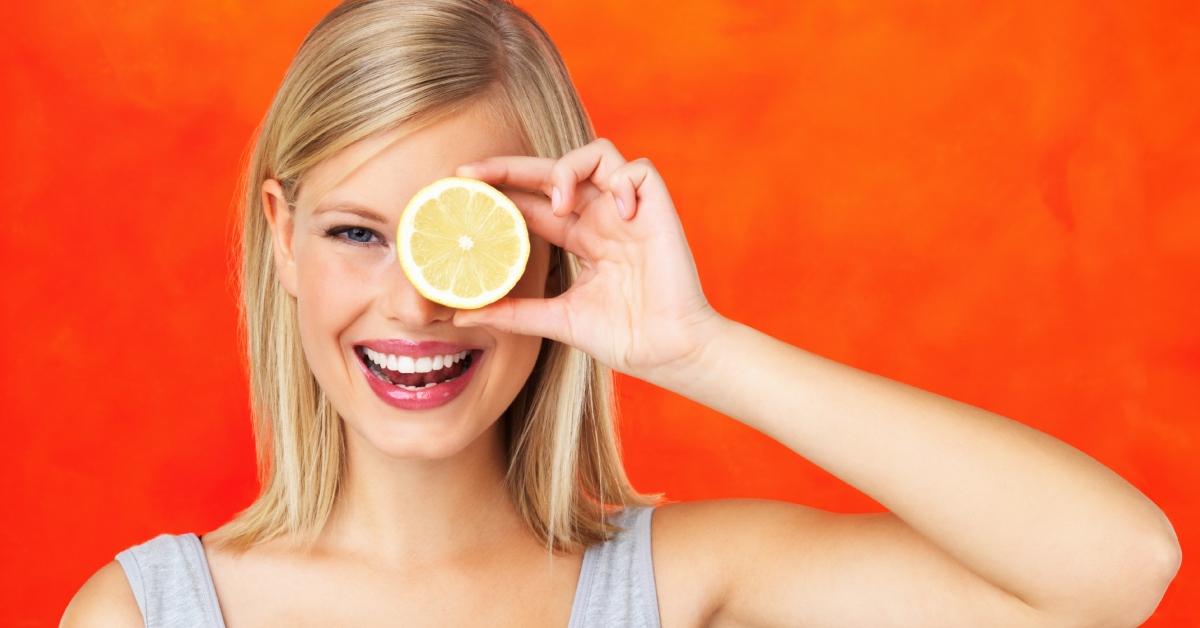 Article continues below advertisement
Who is @LemonLadySecrets on TikTok?
Ever since @LemonLadySecrets' first video was posted on Aug. 4, 2022, TikTok users have been trying to find out who this mystery woman is. Some background information we've gathered about her from watching her videos is:
She's in her 20s
She's single
She's on the dating apps
She is someone of prominence
She has a great sense of humor
She's a social media guru
Immediately users started guessing that she was TikTok influencer @hellotefi (real name Estefania Vanegas Pessoa) — and for good reason. They both are great, funny storytellers.
Article continues below advertisement
However, @lemonladysecrets quickly denied those claims. "[Tefi] works at InStyle, she has 1.5 million followers. She's not going to be coming on here as a lemon talking about her butthole," @lemonladysecrets said, feeling almost honored that TikTok would guess @hellotefi.
Other guesses include Anna Kendrick, but if you take a gander at her TikTok profile, she hardly ever posts nor does she seem to be a storyteller. She's also over 30.
Article continues below advertisement
That brings us to our last guess, Emma Chamberlain.
As a refresher, Emma actually isn't on TikTok at the moment. In 2021, she shocked fans when she deleted her account which had over 10 million followers. She claimed her reason for deleting her account was it was taking up too much time of her life. But perhaps it would be less of a time commitment if nobody knew who she was on the platform. Not to mention she's in her 20s and definitely has a knack for social media.
Are @LemonLadySecrets' stories real?
Yes! As @lemonladysecrets confirms in the video above, all of her stories are real. However, she did start taking submissions, thus allowing fans the opportunity to submit an embarrassing dating story that could potentially be read in a video. Fortunately, @lemonladysecrets usually notes which stories are submissions in her videos so fans can differentiate.
Article continues below advertisement
Will @lemonladysecrets delete her TikTok account?
Unfortunately, @lemonladysecrets seems to be in a little bit of a bind.
In her latest video, she explained that she was having trouble finding the lemon filter that she had previously used in her videos. Naturally, she was in a state of panic as that's her whole bit. "Either I am stupid and I'm going to delete this OR this is a RED ALERT! Tag your smart friends. Not ready for our journey to end," she wrote in the caption.
In the comments, her fans suggested another lemon filter for her to use. They also suggested that she could transform into a different fruit. As of right now, it's unknown if @lemonladysecrets is going to shut down her account.