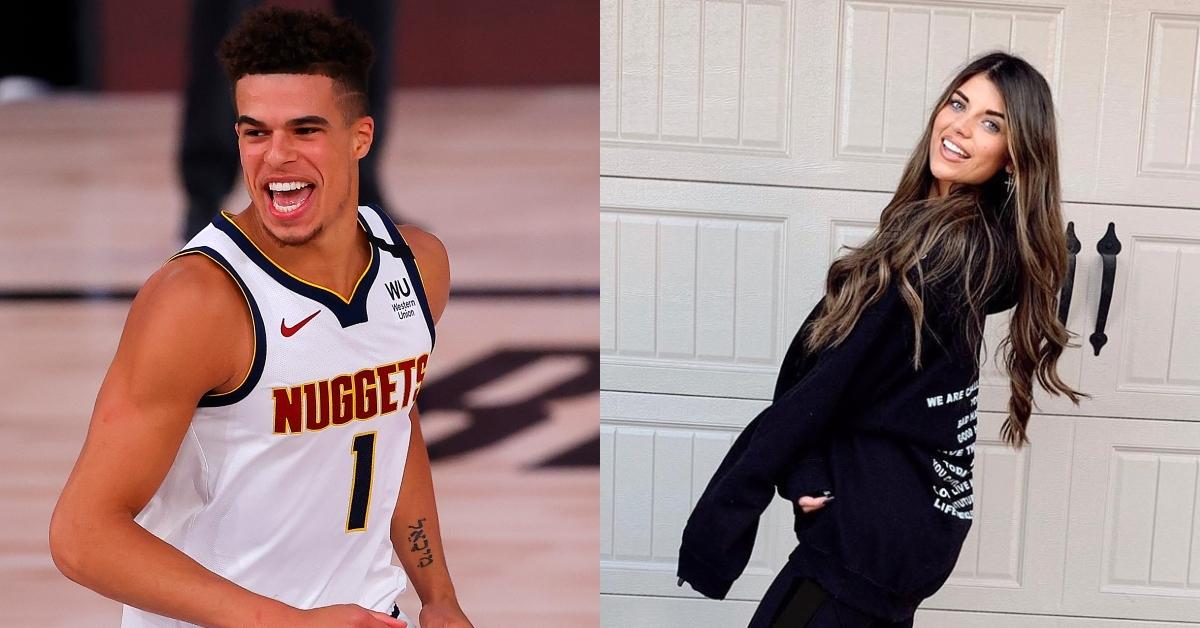 Madison Prewett Goes on Double Date With NBA Player Michael Porter Jr.
By Leila Kozma

Oct. 12 2020, Updated 4:24 p.m. ET
The Bachelor star Madi Prewett has been spending quite a bit of time with NBA player Michael Porter Jr. lately— and some fans are convinced that there might be something serious between the two.
The two were spotted while out and about on a few occasions in the course of the past few months, and there is a chance that they might be dating. So, where does the truth begin and where do the rumors end? Let's find out.
Article continues below advertisement
Madison Prewett is rumored to be dating NBA player Michael Porter Jr.
The first time The Bachelor alum and the Denver Nuggets forward made the headlines was in June 2020, when RealitySteve hinted on Instagram Live that there might be something between the two.
A few weeks later, Madi sparked dating rumors with a particularly suspicious Instagram Story captioned "this is what my day consisted of. NBA in bed all day lol." According to most fans, the short clip could have easily doubled as an indication that she might be interested in dating Michael.
Article continues below advertisement
On Friday, Oct. 9, 2020, RealitySteve took it to Twitter to share a candid photo of Madi and Michael as they were walking around holding hands.
"Madison Prewitt & Denver Nuggets forward Michael Porter Jr at Las Margaritas in Columbia, MO on a date last night. They were seen holding hands in the parking lot. Not too surprising as there were rumors before he went into the NBA bubble they were seeing each other. Pic removed," reads an updated version of the tweet.
On Saturday, Oct. 10, 2020, Bri Porter took it to Instagram to share a series of snaps documenting a double date she went on with her boyfriend — alongside Madi and Michael. One of the snaps captures the foursome mid-conversation. For the second shot, they struck a comely pose in front of a rustic brick wall.
"My fav double date," Bri captioned the photo.
Article continues below advertisement
While getting papped in a parking lot is open to misinterpretations, a double date with Michael's sister is anything but. Many believe that there has to be something between the stars.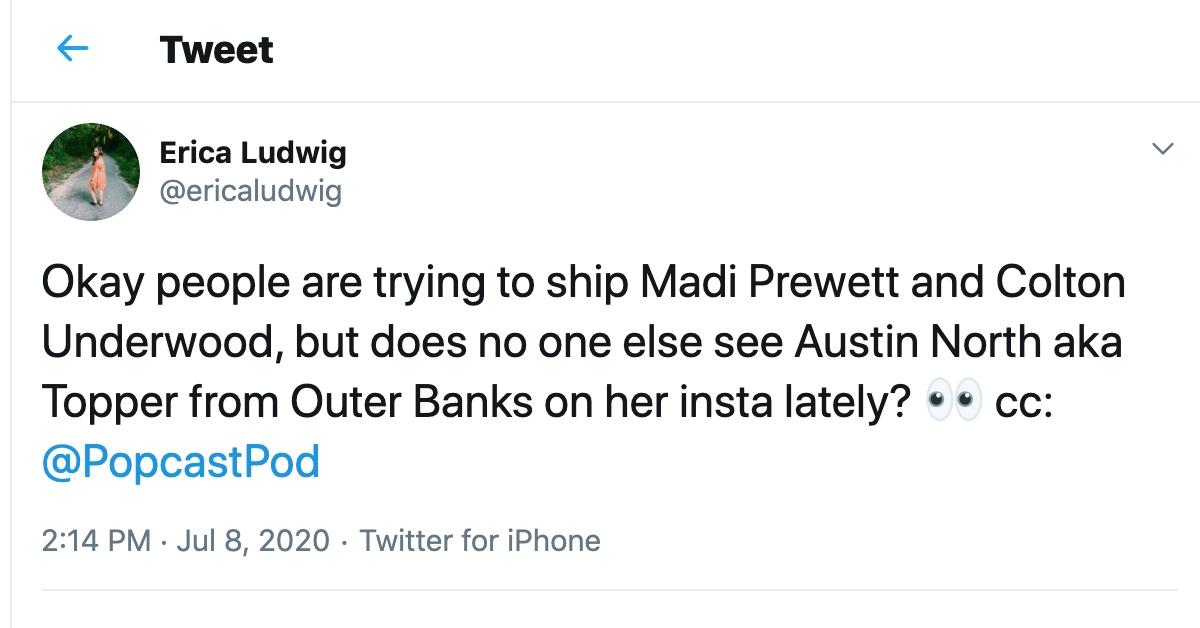 Article continues below advertisement
Michael Porter Jr. came under scrutiny for promoting a conspiracy theory a few months ago.
In July 2020, Michael came under fire for his radical views on the coronavirus (COVID-19) pandemic.
"Personally, I think the coronavirus is being used obviously for a bigger agenda. It's being used for population control in terms of being able to control the masses of people. The whole world is being controlled," he remarked during a Snapchat Q&A.
"Because of this virus, the whole world is being controlled. You're required to wear masks, and who knows what'll happen when this vaccine comes out. You might have to have the vaccine in order to travel. That'd be crazy," he added shortly after.
Article continues below advertisement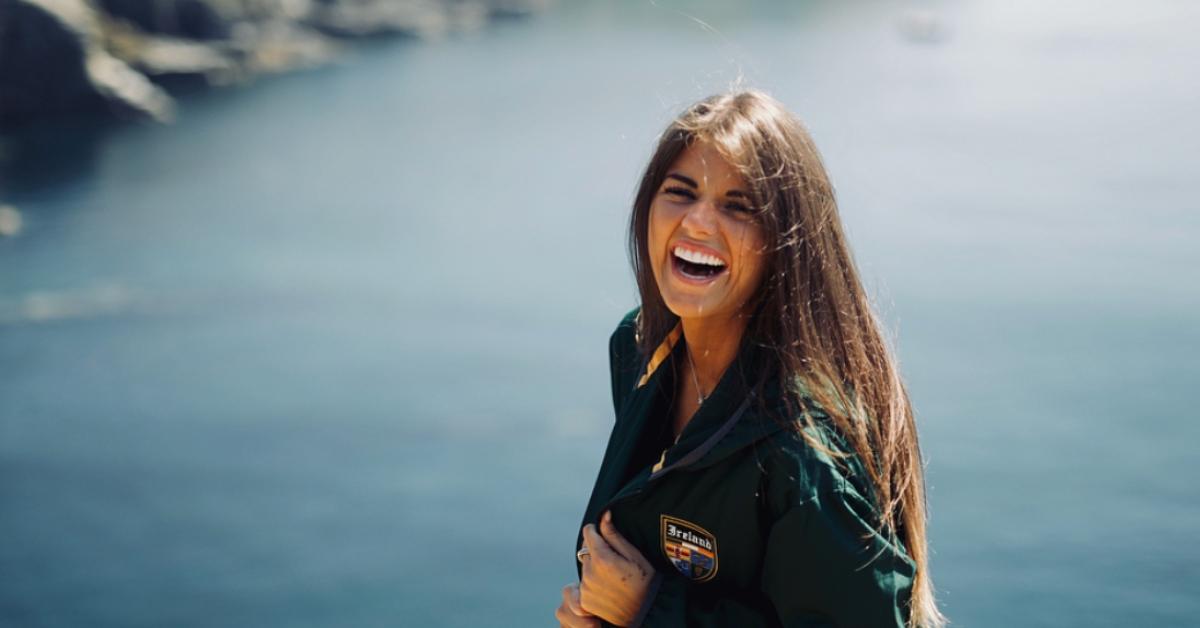 For a while, Madi was rumored to be dating Colton Underwood.
In addition to the star-status NBA Player, Madi was also whispered to be dating another Bachelor Nation celeb, Colton Underwood.
"The Virgin Bachelor" would have been a fitting choice for Madi, who previously insisted that she is looking for a partner who shares her religious views. In June 2020, the stars exchanged a few flirty comments on Instagram — which immediately ignited fans' imaginations.
Unfortunately, it's uncertain if there was anything serious between the stars.