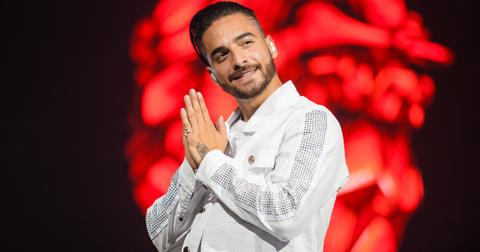 Papi Juancho Has a New Lady in His Life
By Anna Quintana

Updated
Colombian superstar Maluma (real name: Juan Luis Londoño Arias) seems to have a new lady in his life.
While he previously told Access Hollywood that he didn't "feel like [he] want[ed] to have a relationship right now in [his] life," things appear to have changed for Papi Juancho.
Article continues below advertisement
"I want to have a girlfriend," he said at the time, adding that he wanted to "get married one day." So, could this new lady be the one? Keep reading to learn more about who Maluma is currently dating.
Article continues below advertisement
Meet Susana Gómez, Maluma's new girlfriend.
Paparazzis have captured Maluma engaging in PDA with his new lady since August of 2020. First, the two were snapped kissing in New York during the summer, and months later, they still appeared to be going strong.
In October, during the same week as the Latin Billboard Awards, the "Hawaí" singer was photographed walking hand-in-hand with Susana in Beverly Hills.
Like Maluma, the brunette is also Colombian, and happens to hail from the same part of Medellín — Antioquia — as the musician.
According to Ahora Mismo, Susana was married to someone else until just recently. "One of the reasons that the relationship supposedly didn't turn romantic until this year is that she was a married woman," the outlet writes in Spanish, adding that it's unclear whether the marriage dissolved because of Maluma or whether they began to date when she became single once again.
Article continues below advertisement
Who has Maluma dated before?
The singer previously dated Natalia Barulich, and the two met on the set of his 2017 music video for "Felices los 4," which also stars Wilmer Valderrama. According to sources, they started out as friends and eventually a relationship blossomed between Maluma and the GUESS model.
Article continues below advertisement
"Natalia is a very special person for me. I love her very much. She came into my life at the right time. It's the first time people know something about my private life and my relationships — it makes me happy that people know that side of Juan Luis," he told Hola! magazine. "It's important that people know I fall in love, suffer, and cry like anyone else. Natalia means a lot to me. I met her while filming the video for 'Felices los 4.' It was love at first sight. She went on with her life, and I went on with mine, but shortly after we started dating."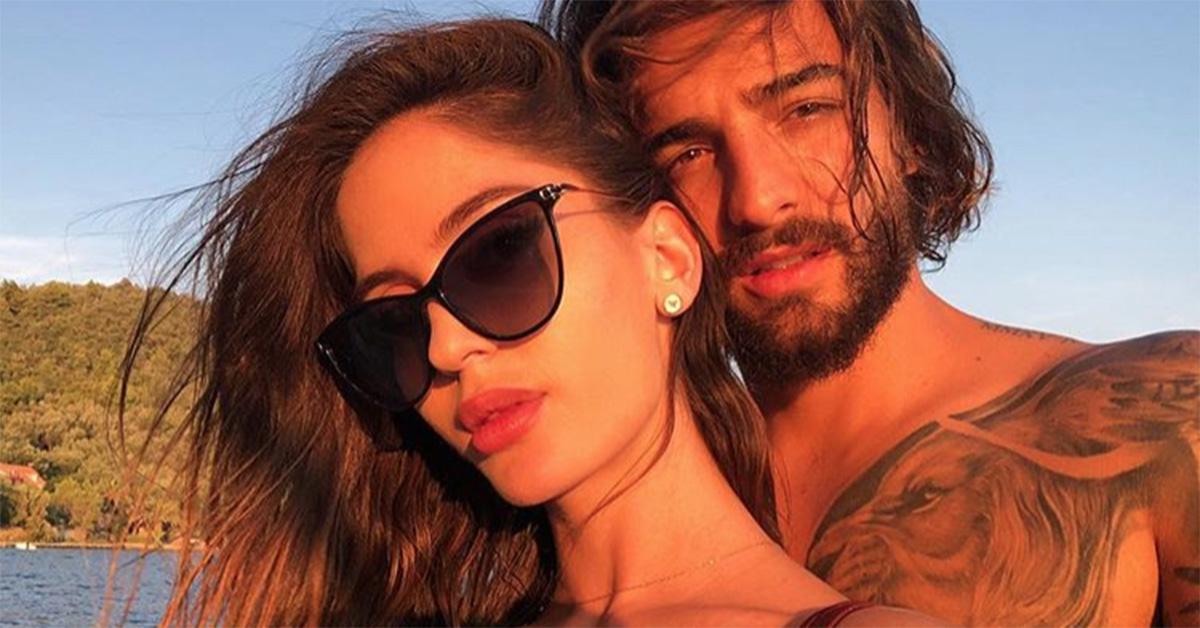 Article continues below advertisement
However, after two years together the couple decided to call it quits. The model confirmed their breakup to Page Six, telling the outlet in 2019: "I love Juan Luis very much, but at this time we need to take time for ourselves and our careers so that we continue to grow as artists and individuals."
So, who is Natalia Barulich? 
The brunette beauty is more than just Maluma's ex-girlfriend. She is one-half of the DJ duo Atmsphre, alongside Esther Anaya. "I grew up singing, acting, and dancing in musical theatre. I was in choir ever since I was like five or six years old," Natalia explained in a YouTube video. "I always loved music, and I loved dance music from a very young age."
Article continues below advertisement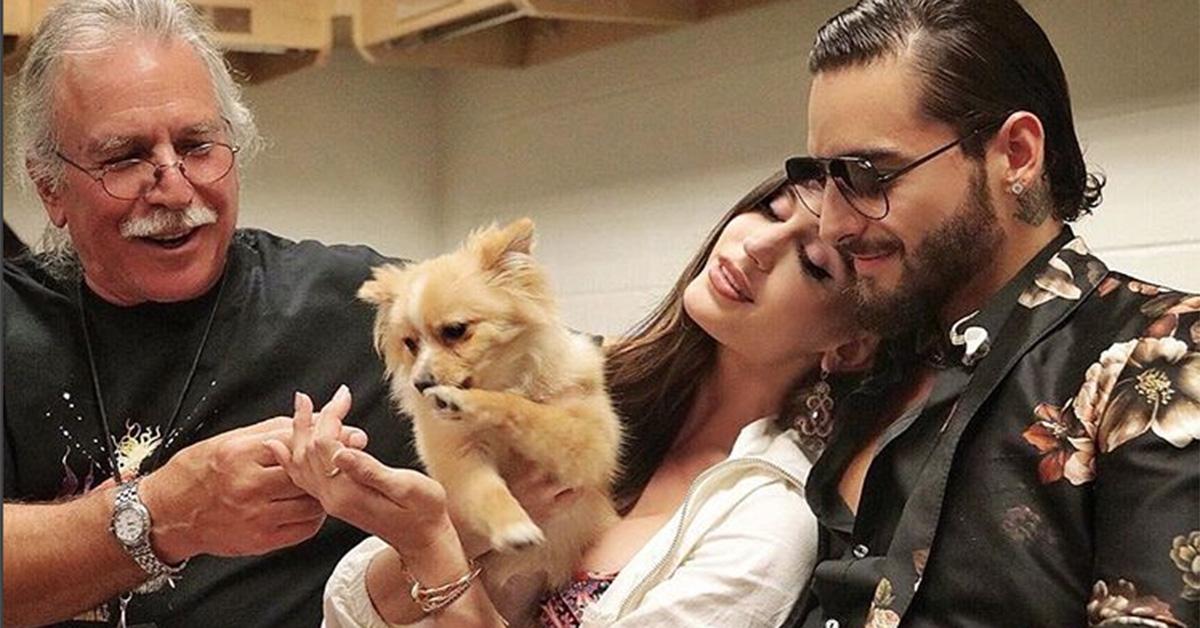 Does Maluma have kids? 
At the moment, no, but Maluma does see himself becoming a father. However, he's in no rush. "I would love to get married, but I prefer to have real love that doesn't depend on a ring to connect," he said. "Of course, I want to get married, live in a big hacienda with my horses, have children … but right now that's not my focus. I have other priorities. I want to be a young dad but not yet. I have to go through the stages and prepare myself to give all my love to a child."