Celebrities Are Paying Tribute to Publicist Nanci Ryder After Her Death
Who is Nanci Ryder and what happened to her? The Hollywood publicist passed away from ALS at the age of 67, and many celebrities are paying tribute to her.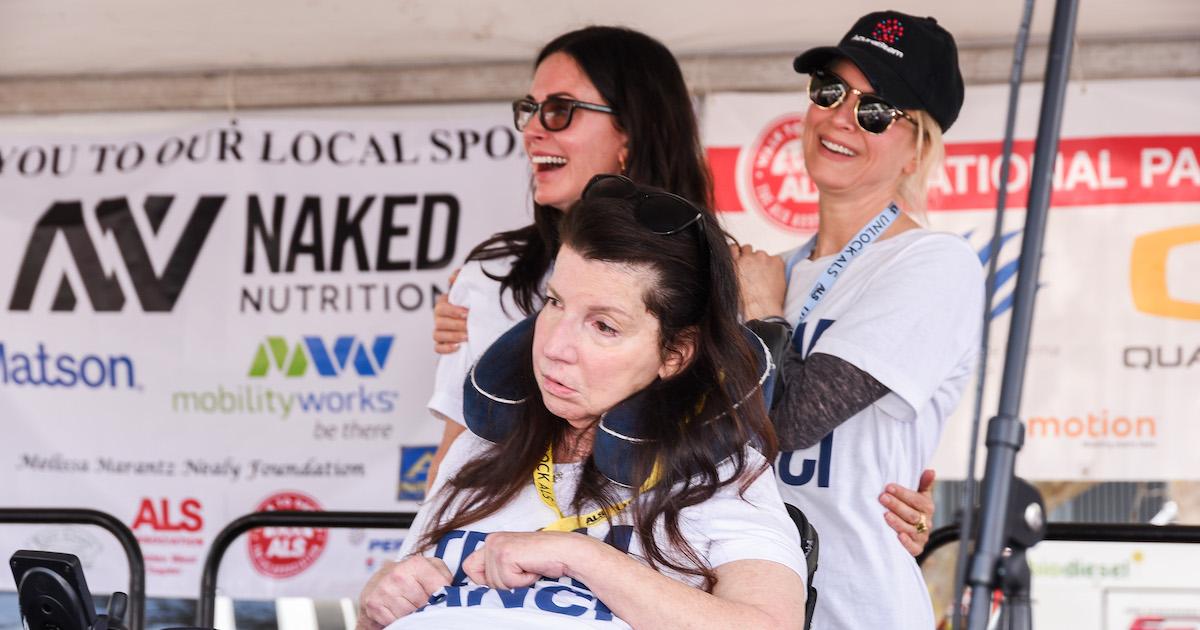 Many celebrities are mourning the loss of Nanci Ryder, a Los Angeles-based publicist, who passed away on June 11. As the founder of BWR Public Relations, Nanci worked with and forged friendships with much of Hollywood's top talent — from Leonardo DiCaprio to Reese Witherspoon to Renee Zellweger.
Who is Nanci Ryder and what happened to her? Read on to learn more about her courageous final years, and how many of her close friends are celebrating her life.
Article continues below advertisement
Who is Nanci Ryder and why are celebrities paying tribute?
Nanci lost her battle with amyotrophic lateral sclerosis (ALS, which is also known as Lou Gehrig's Disease) at the age of 67. She had first been diagnosed with the degenerative disease, which has no cure, in 2014.
After growing up on Long Island, Nancy attended C.W. Post for college. She later moved to L.A. in 1979 to begin work as a talent agent. She worked at several top agencies before she started her own, Nancy Ryder Public Relations, in 1984.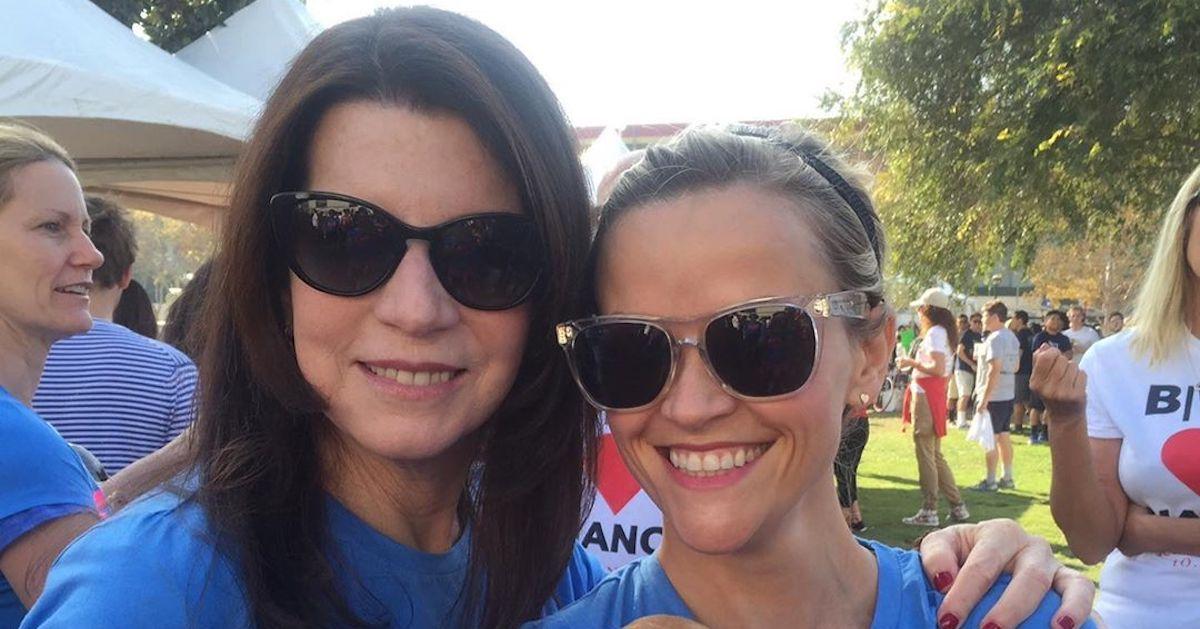 Article continues below advertisement
Her first client was Back to the Future star Michael J. Fox. She later formed BWR Public Relations with partners Larry Winokur and Paul Baker. The firm soon boasted a client list including Leonardo DiCaprio, Sarah Jessica Parker, Woody Harrelson, and Robert Downey Jr.
Nanci also battled breast cancer in 2000.
After her 2014 ALS diagnosis, Nanci began attending the Annual Walk to End ALS with a team. Team Nanci consisted of dozens of participants, including Renee Zellweger, Adam Scott, Don Diamont, Bryan Lourd, and Courteney Cox.
At the 2018 Walk to End ALS, The Young and the Restless star Don Diamont read a speech written by Nanci, who had lost her ability to speak at that point. The speech was for her acceptance of the 2018 ALS Hero Award.
Article continues below advertisement
"The one thing that ALS can not and will not take away from me is… LOVE. My love for each and everyone of my friends for joining me on this terrible and crazy journey. My love for each of you for being brave and tenacious enough to be here today to stand up for those that YOU love. My love for this wonderful day that we are all sharing here together," her speech read, in part.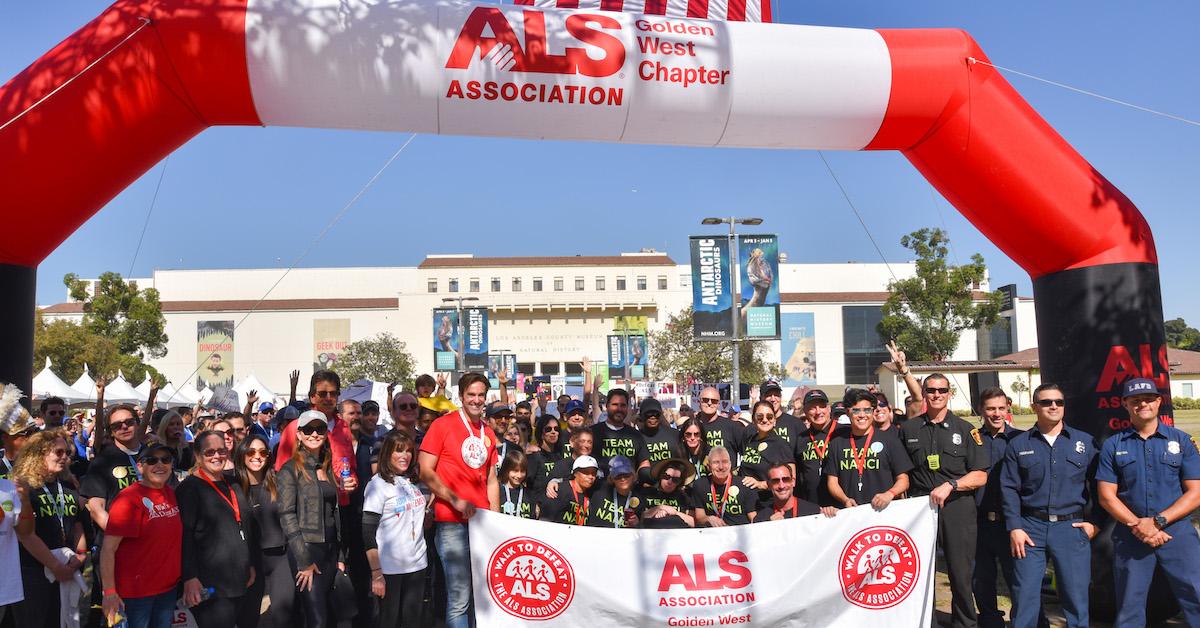 Article continues below advertisement
"I never intended to be courageous or inspirational, but according to this award apparently I am. So I ask you all today to promise me that — no matter what — that you will never, ever give up. That is another thing that ALS cannot take away — our will to keep going," her speech continued.
Many celebrities paid tribute to Nanci Ryder's life.
The news of Nanci's death has rocked many Hollywood starlets, and many shared what she meant to them online. Reese Witherspoon posted a slideshow of photos of her and Nanci together, and she recalled meeting the PR representative when she was just 19 years old.
Article continues below advertisement
"Sometimes in life, if you are lucky, you meet someone who takes you under their wing and cares for you like a daughter. Nanci Ryder was that other mother to me. I met her when I was 19, and we traveled the world together promoting movies..." Reese wrote in part of her caption. "But I loved our talks the most. Everyday after my kids went to school, she would call me to chat about shopping, purses, vintage jewelry, and about The Bachelor."
Article continues below advertisement
Former Shameless actress Emmy Rossum tweeted about Nanci's death.
"Absolutely gutted to hear of Nanci Ryder's passing," she wrote. "Nanci was a beacon for me in my career. She was an absolutely joy to be around. I'll miss her wicked sense of humor, her gossip, her laugh, her emails, her spirit, her smarts, her kindness and love. I'll miss her so much."
Michael J. Fox posted a throwback photo with Nanci on Instagram.
"Nanci, I'll miss you," he wrote in the caption. "Thank you for all the love, laughter and loyalty. Love love love love love."
Our thoughts are with Nanci's family at this time.