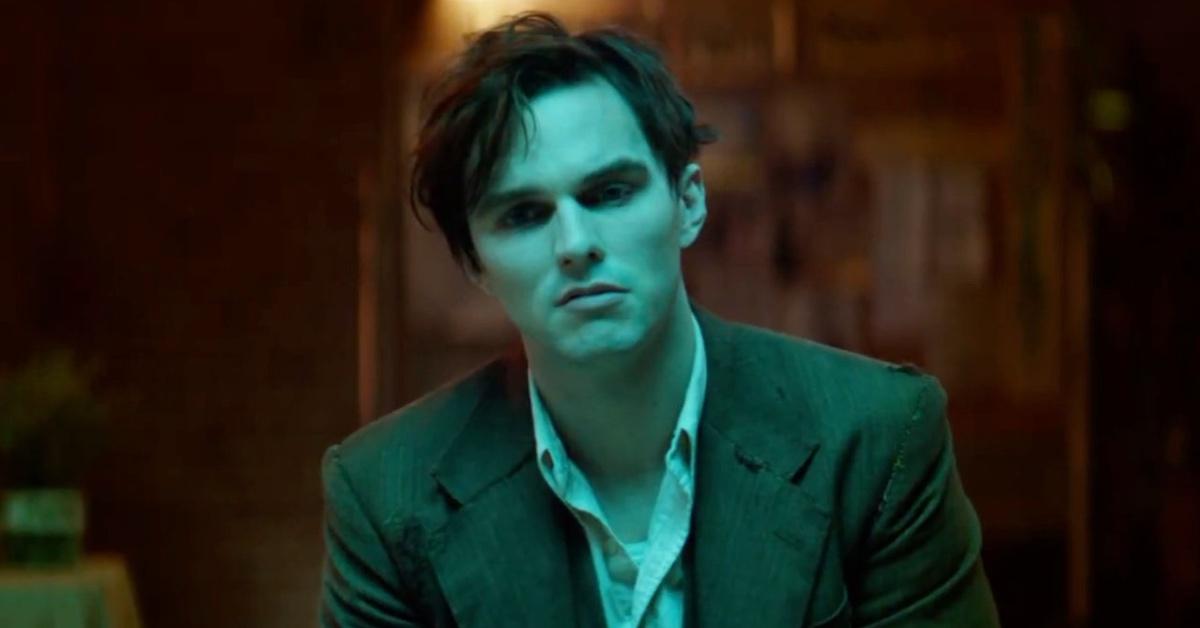 Renfield of 'Dracula' Fame Is Getting His Own Feature-Length Film — Here's a Breakdown of the Character
The 2023 comedy-horror film Renfield stars Nicholas Hoult as the titular character. Fans are eager for this fang-tastic good time to hit theaters, but they have just one question ... who is Renfield? The character first appears in the 1897 novel Dracula by Bram Stoker, but Renfield's role is sometimes watered down or cut altogether in TV and film adaptations.
Article continues below advertisement
So, grab your garlic and your crucifixes and keep reading for everything you need to know about the character of Renfield in Dracula — and why the upcoming film version could expand upon his relationship with the Count.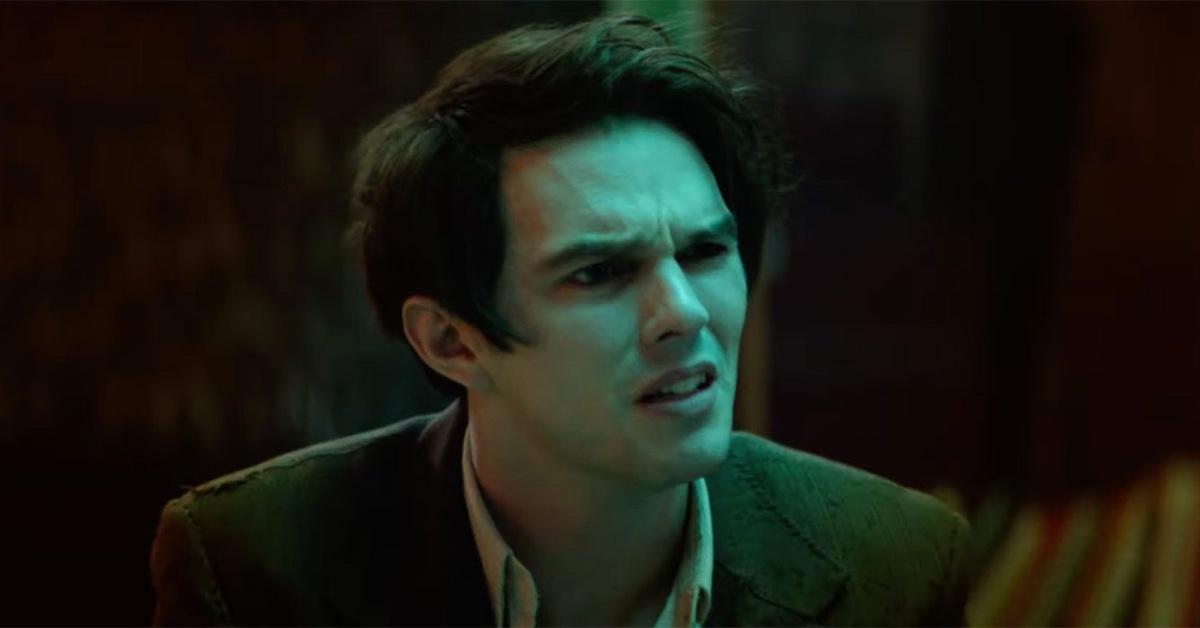 Article continues below advertisement
Who is Renfield in 'Dracula'?
For the uninitiated, Bram Stoker's gothic horror hit Dracula is written in an epistolary format. Some of the entries throughout the story are journal notes written by Dr. John Seward, who treats inmates at an asylum. One of the inmates is a 59-year-old patient named R.M. Renfield, whose traits include "Sanguine temperament, great physical strength, morbidly excitable, periods of gloom, ending in some fixed idea which I cannot make out."
Renfield suffers from delusions that, by eating living creatures such as bugs or beetles, he will attain their life forces for himself. Count Dracula coerces him to become his servant by sending insects to him at the asylum, promising that if Renfield worships him, he will make Renfield immortal with a lifetime supply of creatures to eat. Dracula's vampire powers allow him to assume control over animals such as rats, bats, and spiders.
Article continues below advertisement
However, despite initially going along with Dracula's plans, Renfield does remember his conscience to try and help Mina Harker, an object of Dracula's obsession, escape from his grasp. Dracula eventually discovers what Renfield has done and critically injures him before returning to break his neck for the defiance.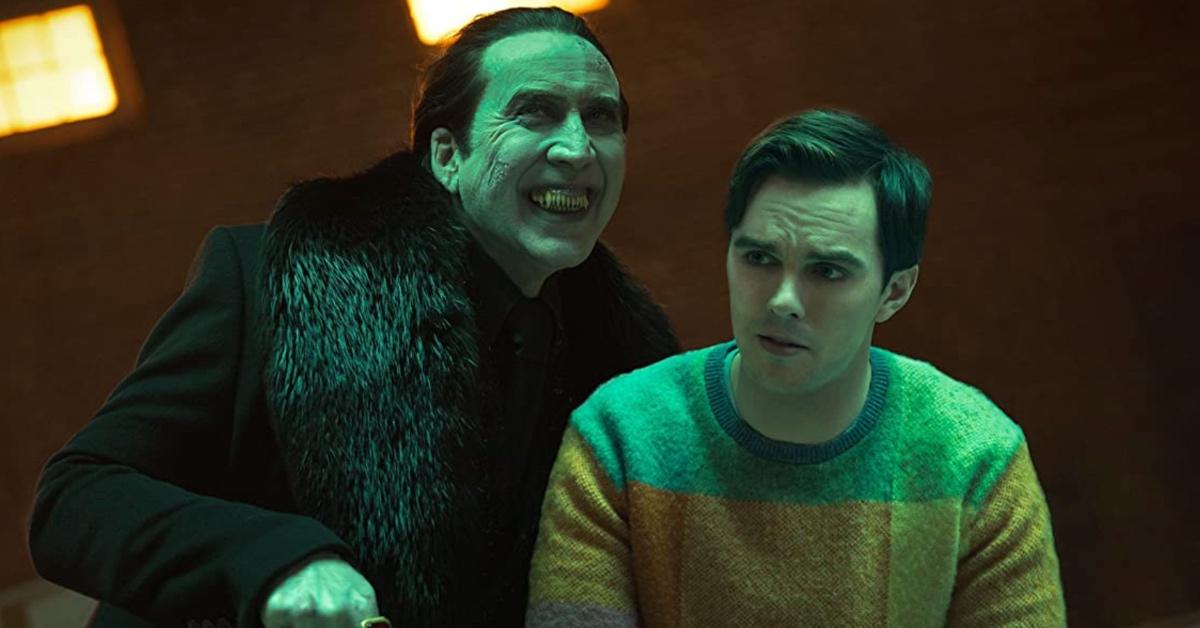 Article continues below advertisement
In 'Renfield,' Nicholas Hoult is joined by Nicolas Cage as Count Dracula.
2023's Renfield appears to take a more comedic approach to the relationship between the titular servant and Count Dracula. According to The Hollywood Reporter, the project is intended to serve as "a comedic, lighthearted approach in the vein of Taika Waititi's vampire mockumentary What We Do in the Shadows, in which Renfield realizes he is in a bad, co-dependent relationship."
As such, there is no better actor to portray the "toxic" Count Dracula than Nicolas Cage. Nicolas recently returned to film after a hiatus with his roles in Pig in 2021 and portraying a fictionalized version of himself in 2022's The Unbearable Weight of Massive Talent. We can't wait to see how his Count Dracula reacts to Renfield's journey of self-discovery in the film.
Article continues below advertisement
What is the 'Renfield' release date?
On Jan. 4, 2023, Universal Pictures released the first trailer for Renfield. Along with the trailer, they officially announced the film's release date in theaters, which is April 14, 2023. It is unclear at this time if Renfield will be available for streaming.
If fans of Dracula expect other characters from the novel to make an appearance, like Jonathan Harker or Abraham Van Helsing, they might be disappointed. However, a group of new characters, including Awkwafina's feisty traffic cop Rebecca Quincy and Ben Schwartz's undoubtedly hilarious mobster Teddy Lobo, will also join Nicholas and Nicolas in the flick.