Ronndell Smith Is an Actor, Comedian, and the Real Star of 'Chrisley Knows Best'
The most charismatic person to appear on Chrisley Knows Best? It has to be Ronndell Smith, the aspiring actor and comedian whose infectiously positive attitude and goofy mannerisms have delighted cast members and viewers alike.
Although he has only appeared on a handful of episodes so far, Ronndell made a lasting impression just the same.
Article continues below advertisement
Ronndell Smith is a comedian, actor, and a recurring cast member on 'Chrisley Knows Best.'
According to his IMDb page, Ronndell only featured in five Chrisley Knows Best episodes so far.
However, he used these as a rare opportunity to showcase his exceptional sense of humor and poke fun at his friends like Chase. According to his Instagram bio, Ronndell made appearances on Growing Up Chrisley as well.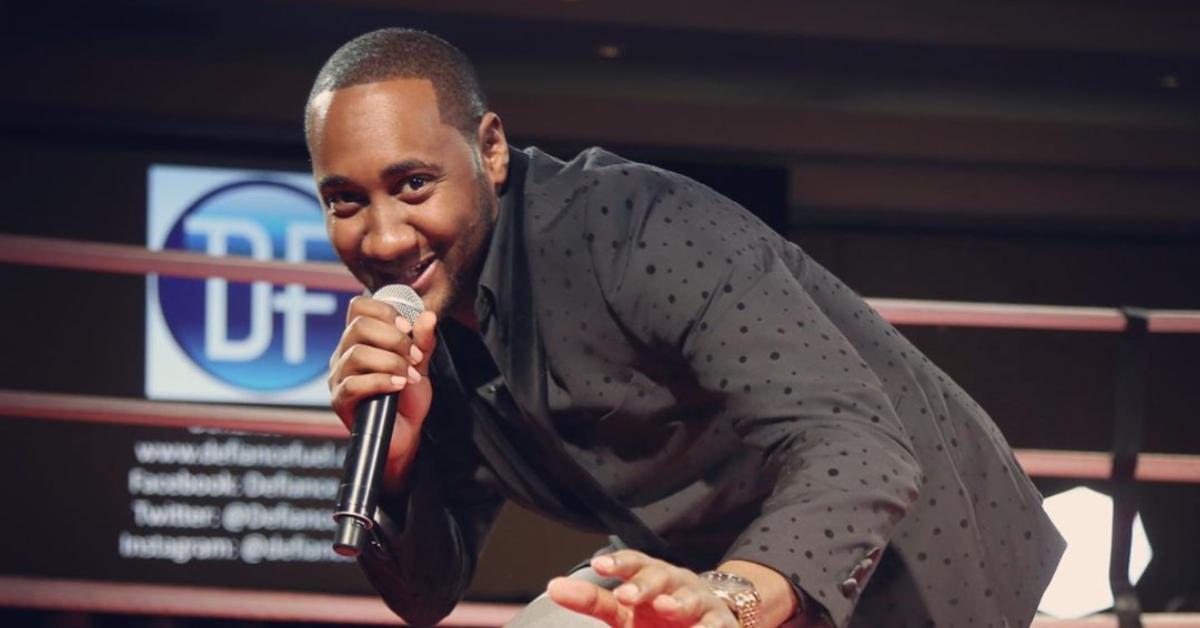 Article continues below advertisement
His easy-going, laid-back approach earned him a steadily growing fan base.
"Rondell is awesome!" tweeted a person.
"@Chrisley_USA omgggg! A smokey eye! It's all on Rondell 's face! Lolol! #ChrisleyKnowsBest," wrote somebody else.
"@Chrisley_USA OMG I LOVE Rondell—he told Chase he was going to get a whoopin' LMAO!! @ChrisleyChase @toddchrisley," opined another person.
Before joining the cast of the reality TV show, Ronndell featured in a 2013 TV series, titled Just Go 4 It, where he appeared alongside celebs like Romello Brown, Mark Ashworth, and A. Jai Simone. In 2019, Ronndell also made an appearance on Beverly Hills Social.
Article continues below advertisement
Ronndell works as a comedian as well, and he uses his Instagram account to share his latest sketches. He also frequently takes it to the social media platform to offer self-help tips and motivational speeches, and to encourage his followers to stay optimistic and adopt a brighter outlook on life.
Article continues below advertisement
His relentless insistence on bringing positive vibes and spreading the message of love haven't gone unnoticed. Ronndell obtained about 11,600 followers on Instagram over the past few years, having first registered on the platform sometime around November 2012.
Article continues below advertisement
Unfortunately, it's uncertain whether Ronndell has a TikTok. He did, however, launch a YouTube channel in June 2006, to which he only uploaded one video thus far, unfortunately.
The 18-minutes and 22-seconds-long mukbang video sees him and his friends, Parker Lipman and Mr. Hotspot (aka Odell Beckham Jr.), crack jokes while eating their way through the offerings of a fast-food restaurant, Zaxby's.
During the video, they try a range of speciality sauces, alongside fried chicken, french fries, a Zaxby's speciality named Sensation Sandwich, and other dishes.
Article continues below advertisement
The session kicks off with a quick catch-up that sees the trio share their latest news. Parker begins by describing his struggles with COVID-19, while Mr. Hotspot shares new details about his latest project as a musician.
They also share insights on how they spent their time during the pandemic, the role their families played, and how their approach to life has changed over the past months.
Catch new episodes of Chrisley Knows Best every Thursday at 9 p.m. ET on USA Network.
The best way to prevent contracting or spreading the coronavirus is with thorough hand washing and social distancing. If you feel you may be experiencing symptoms of the coronavirus, which include persistent cough (usually dry), fever, shortness of breath, and fatigue, please call your doctor before going to get tested. For comprehensive resources and updates, visit the CDC website. If you are experiencing anxiety about the virus, seek out mental health support from your provider or visit NAMI.org.