Todd Chrisley Never Seems to Work on His Reality Series 'Chrisley Knows Best'
What does Todd Chrisley do for a living? The reality star's career has been marred by legal troubles and one very spiteful ex-employee.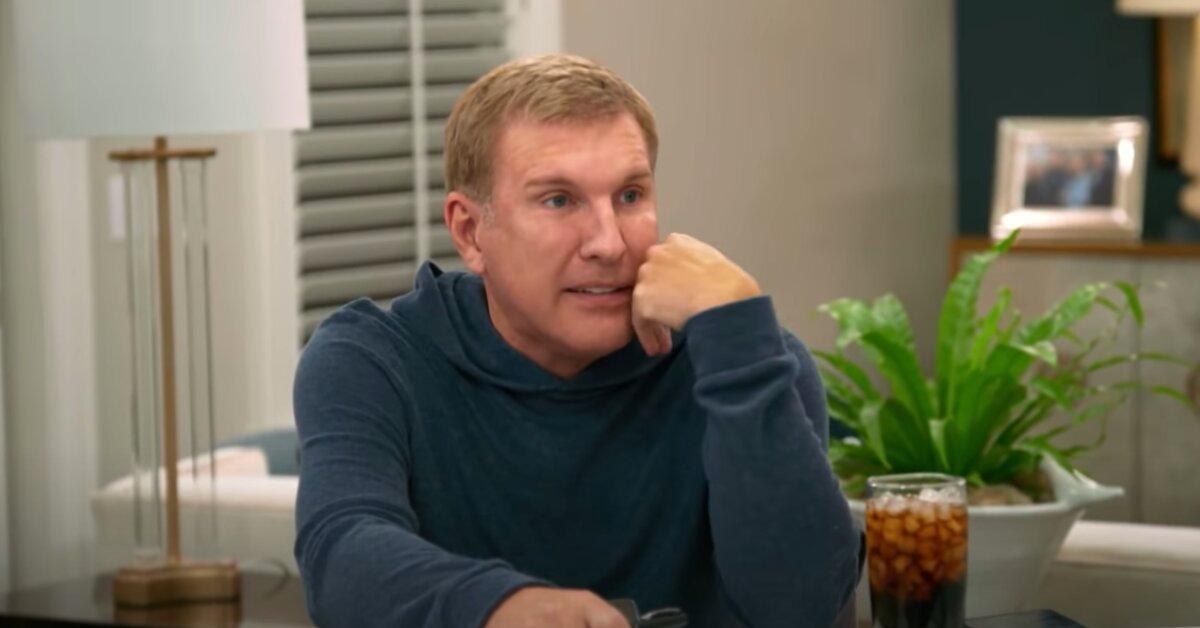 Ever since the reality show Chrisley Knows Best premiered in March of 2014, critics have doubted the apparent wealth of patriarch Todd Chrisley.
In the early days of the series, the father of five was touted as a "real estate mogul," though what he does for a living has been constantly called into question by skeptics. Now, the 51-year-old is as well known for his legal troubles as his penchant for expensive clothing.
Article continues below advertisement
So, what does Todd Chrisley do for a living?
The USA Network star did own a real estate investment firm called Chrisley Asset Management, which expedited "the loss recovery and liquidation of non-performing commercial and residential assets." According to Crunchbase, the company was founded in 2002, but reportedly folded due to the 2008 housing market collapse.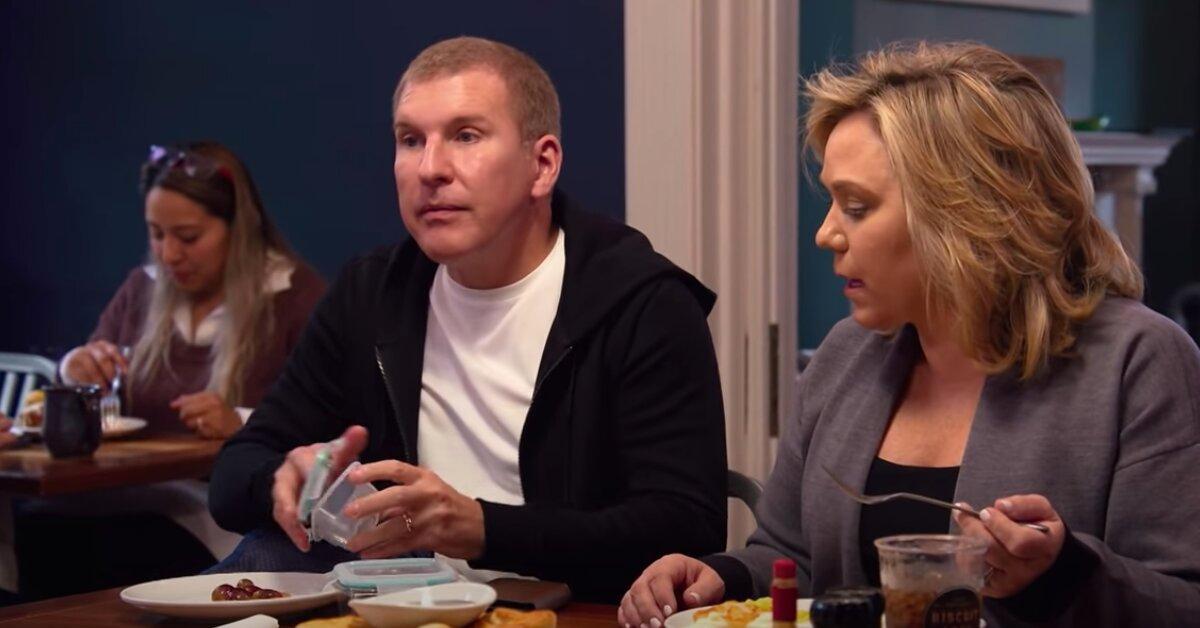 Article continues below advertisement
Two years before landing his own show, Todd filed for Chapter 7 bankruptcy, citing nearly $50 million in debts. "He guaranteed a real estate development loan and it failed," his attorney, Robert Furr, explained in 2014. "He was on the hook for $30 million. If he hadn't had that happen, he would have been fine, financially."
Despite plans to open a department store called Chrisley & Company in Atlanta, Ga., Todd and his wife Julie slowly began to scale back their extravagant lifestyle, eventually moving into a smaller home outside of Nashville, Tenn. — which still cost a whopping $3.38 million.
Todd claimed at the time that the family's relocation had more to do with safety than finances. "Security has become a big issue," he told the Tennessean, revealing that Chrisley Knows Best fans had begun to visit their Georgia property regularly.
But Todd's biggest legal headache to date occurred last summer when he and Julie were indicted on multiple counts of tax evasion and fraud. The couple was accused of falsifying bank and financial statements between 2007 and 2012 to avoid paying nearly $2 million in state taxes.
Article continues below advertisement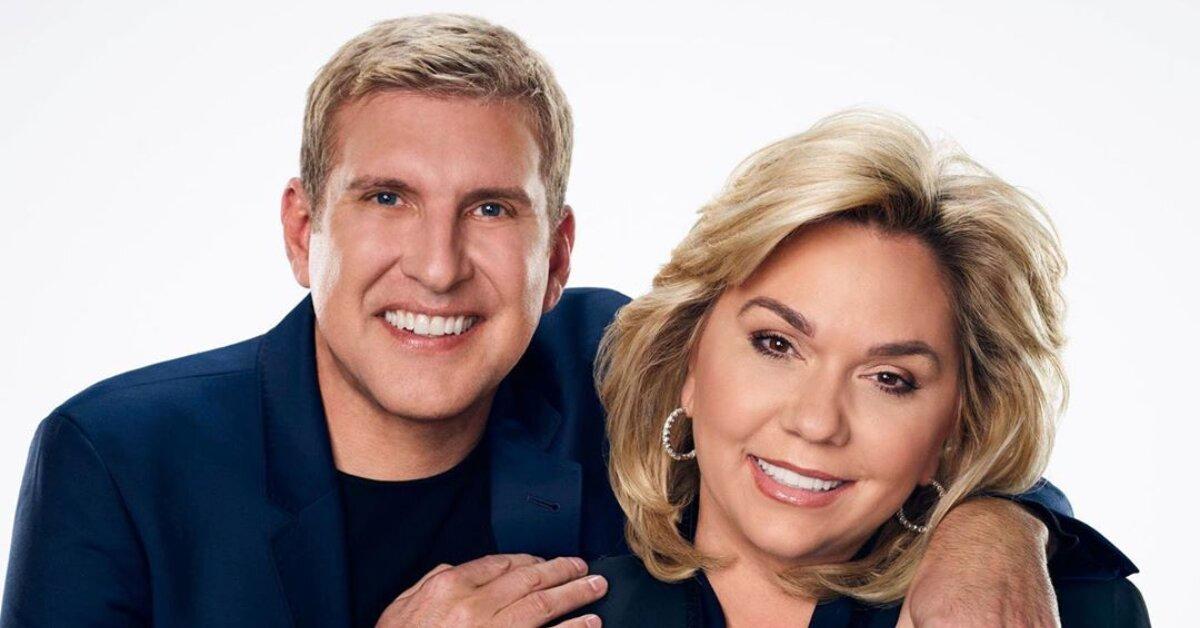 They maintained their innocence from the start, blaming a former employee for the criminal activity. "I've never talked about this publicly before, but there's been a cloud hanging over Julie and me and our entire family for the past seven years," Todd shared in a statement shortly after his arrest.
"We discovered that a trusted employee of ours had been stealing from us big time… It involved all kinds of really bad stuff like creating phony documents, forging our signatures, and threatening other employees with violence if they said anything."
Article continues below advertisement
Todd alleged that the unidentified employee reported the suspicious behavior to the U.S. Attorney's office out of revenge for being fired, claiming the Chrisleys were the ones who had engaged in illegal activity.
"Not only do we know we've done nothing wrong, but we've got a ton of hard evidence and a bunch of corroborating witnesses that proves it," Todd declared.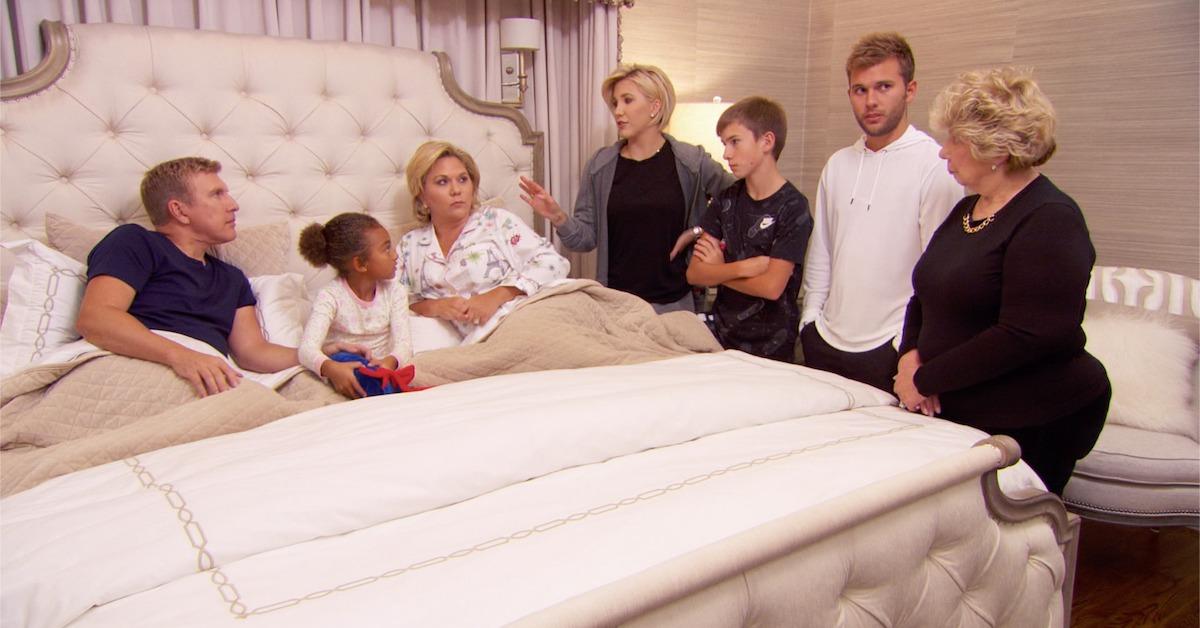 The pair was later cleared of the state tax evasion charges, agreeing to pay the Georgia Department of Revenue around $110,000 in October. "Julie and I knew all along that we had done nothing wrong and that when the facts all came out, we would be fine," Todd said following the settlement.
It appears that most of the businessman's income in 2020 is from the show and sponsorships/other entertainment opportunities he's received as a result of his TV gig.
The new season of Chrisley Knows Best airs Thursdays, beginning July 9, at 9 p.m. ET on USA Network.