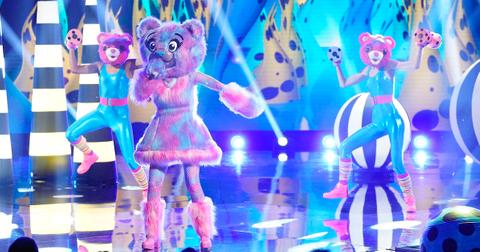 Who Is the Bear on 'The Masked Singer' Season 3? (SPOILERS)
By Michelle Stein

Mar. 12 2020, Updated 11:40 a.m. ET
Update: On March 11, it was revealed that Sarah Palin was the voice behind the Bear on The Masked Singer Season 3. Keep reading to see who fans initially predicted.
Season 3 of The Masked Singer features a bunch of fun new costumes, including an Astronaut, a T-Rex, and even a Taco. However, none of them are as cute as the Bear – and fans are desperate to find out who is under the bright pink, purple, and blue stuffed animal.
Article continues below advertisement
Wearing a furry dress and boots, viewers are convinced the mystery singer has a matching bright and bubbly personality, and have been posting their guesses to social media.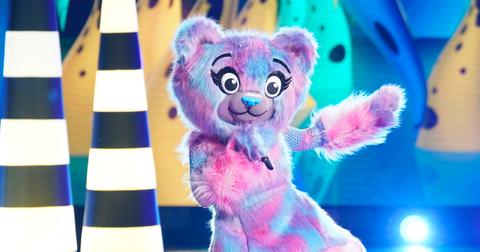 Article continues below advertisement
So, who is the Bear on 'The Masked Singer' Season 3?
In case you need a reminder, host Nick Cannon revealed that "Between them, they have one Guinness world record, three New York Times bestsellers, and 36 Gold Records," while describing the accolades of the Bear's group.
The Bear also sings Sir Mix-A-Lot's "Baby Got Back" — another clue that fans are holding onto.
Some people are convinced the Bear is Tiffany Haddish.
From that short clip of the Bear singing "Baby Got Back," tons of fans concluded the person behind the mask is actress/comedian Tiffany Haddish.
And you know what? We can totally hear it. There's a bit of raspiness the Bear's voice, which is similar to Tiffany's. Plus, Tiffany's book The Last Black Unicorn, was a New York Times bestseller.
Article continues below advertisement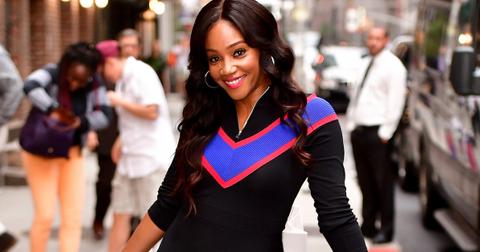 "Is Tiffany Haddish the bear on Masked Singer? Shut uppp," one fan tweeted before another added, "She's also got a bestselling book I believe I would put my money on her as the Bear."
But let's not forget that last season fans were pretty sure Tiffany was hiding under the Flamingo costume. That turned out to be Adrienne Bailon.
Article continues below advertisement
Others have guessed the Bear is YouTube star JoJo Siwa.
Or, could the Bear on The Masked Singer possibly be YouTuber JoJo Siwa? Personally, We're not hearing the similarity in vocal tone between that few-second clip and the "Shallow" singer. But many Twitter users think she's a solid guess.
(She also has a New York Times bestseller, JoJo's Guide to the Sweet Life: #PeaceOutHaterz). "I may be tripping here," one Twitter user wrote, tagging JoJo. "The bear sounds like you from@MaskedSingerFOX."
Article continues below advertisement
Still others think the Bear could be Melanie Martinez.
Over on The Masked Singer subreddit, some fans think the Bear is singer Melanie Martinez. And one user actually had some solid reasoning to back it up. "On IG bear was described as a 'Teddy Bear,' a song she sings," they pointed out. "Bear has a very stuffed animal like appearance, and that's kinda Melanie's whole thing, the whole childlike aesthetic." Makes sense to me.
Article continues below advertisement
Meanwhile, a Twitter user was skeptical about the possibility — even if they wanted it to be true. They tweeted, "People really think the bear is Melanie on The Masked Singer? I mean that would be amazing but it probably isn't."
Do you have any guesses about who the Bear might be on The Masked Singer? Be sure to catch The Masked Singer at 8 p.m. (ET) Wednesdays on Fox.