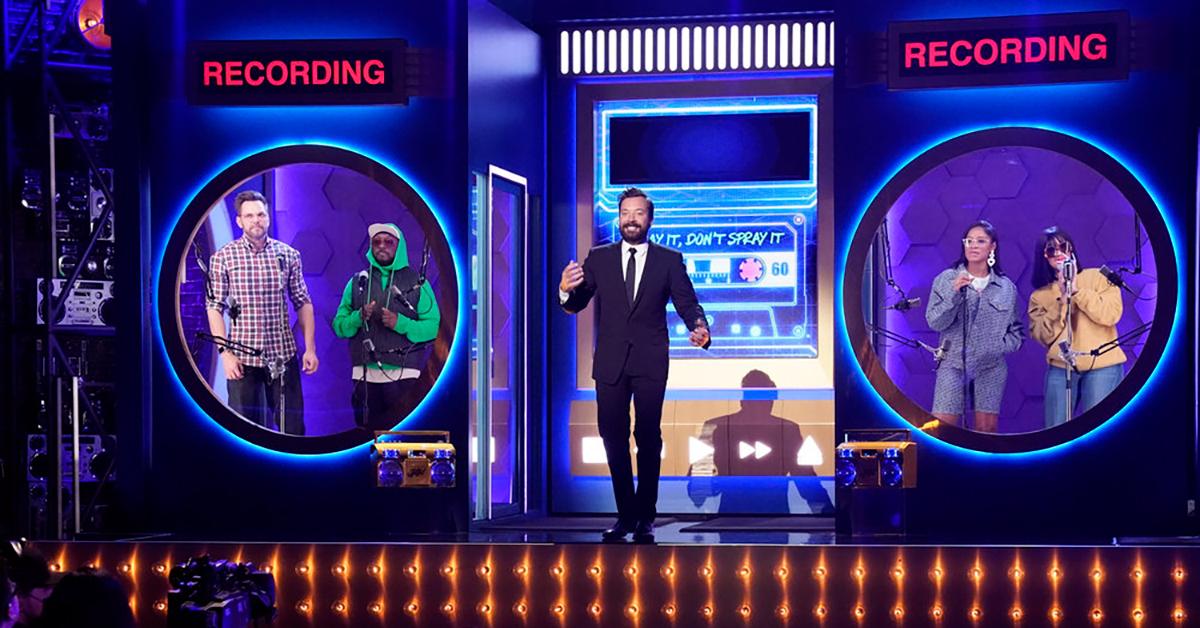 The Doombox Can Make or Break a Singer on 'That's My Jam' — Who Provides the Voice for It?
Who is the voice of the Doombox on 'That's My Jam'? Host Jimmy Fallon recently revealed the voice actor on the popular celebrity singing competition.
If you're in the market for a new singing competition where your favorite celebrities get into all sorts of musical antics, then you may want to check out That's My Jam. Hosted by popular talk show host Jimmy Fallon, That's My Jam pits pairs of celebrities together in music-themed challenges, some of which are derived from segments previously featured on The Tonight Show with Jimmy Fallon. The series took something of an extended break before returning in March 2023 for a second season.
Article continues below advertisement
If you've ever wanted to see the likes of Quinta Brunson, Simu Liu, and Chance the Rapper get into sing-offs with other celebs like Jason Derulo, Sarah Hyland, and Keke Palmer, this would be the show for you.
The show features plenty of fun-looking challenges, some of which are heralded by the use of the lovingly-titled "Doombox." Every so often, the Doombox itself chimes in as it taunts its celebrities with new challenges, so who voices the Doombox in That's My Jam? Here's what's been revealed.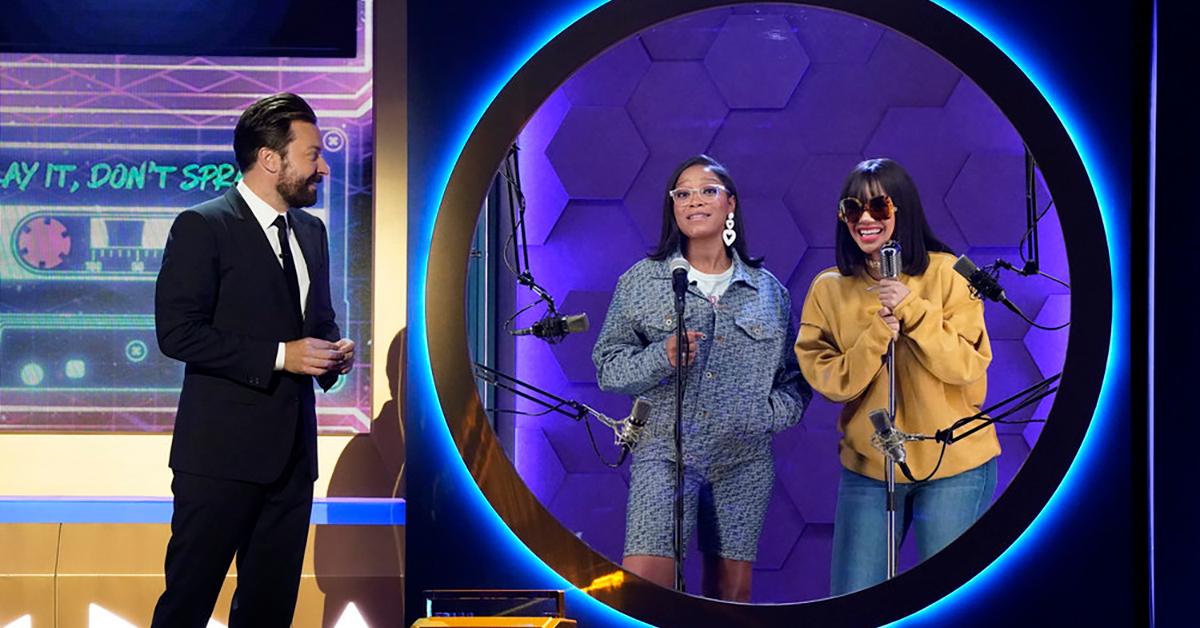 Article continues below advertisement
Who voices the Doombox in 'That's My Jam'?
Every now and then, a major challenge in That's My Jam will take place in the Doombox. For certain challenges, including games like "Wheel of Impossible Karaoke," contestants are made to enter the Doombox where they then participate in whatever game the box has in store for them. In one of the more popular segments, "Slay It, "Don't Spray It," celebrities must nail missing lyrics to popular songs or risk getting sprayed with water.
If you listen closely, you may hear the Doombox itself offering bits of commentary and playful jabs targeting the players. If you've ever wondered who provides the voice behind those comments, then wonder no more.
Back in January 2022, host Jimmy Fallon previously revealed that the Doombox is voiced by actor and screenwriter Evan Williams, who is active on Instagram as @fancyfred.
Article continues below advertisement
Evan has worked with Jimmy as a writer on The Tonight Show throughout the early 2020s. He's also previously appeared in segments of the talk show. Now, he's here to goad and mock celebrity guests who dare to enter the Doombox.
New episodes of That's My Jam premiere every Tuesday at 10 p.m. EST on NBC.