Jameela Jamil Addresses Comments About Titania's New Costume in 'She-Hulk'
After new photos of Titania in the 'She-Hulk' TV show spark online outrage, actress Jameela Jamil addresses the costume. But who is the character of Titania?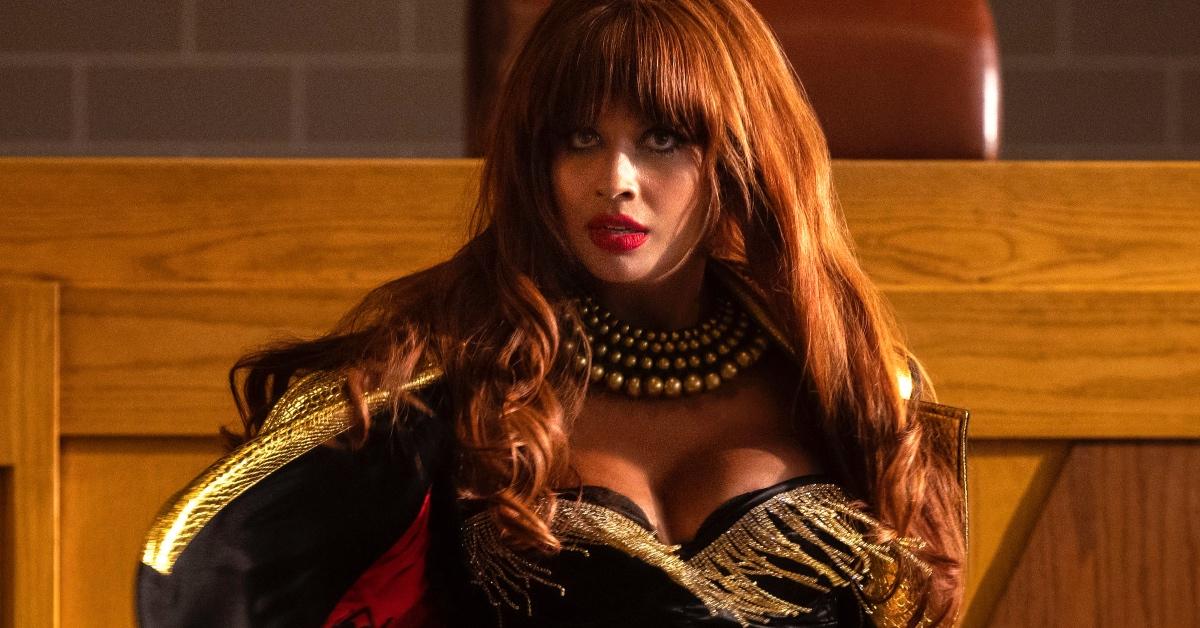 The new Disney Plus installment in the MCU is almost here, and as promotional materials roll out, fans of She-Hulk: Attorney at Law have questions about Titania (Jameela Jamil)'s costume. When a high-resolution, full-body photo of her villainous character hit social media, fans were quick to comment their disapproval. Jameela argued that the costume fits the character, but who is Titania? And what will she be like on the show?
Article continues below advertisement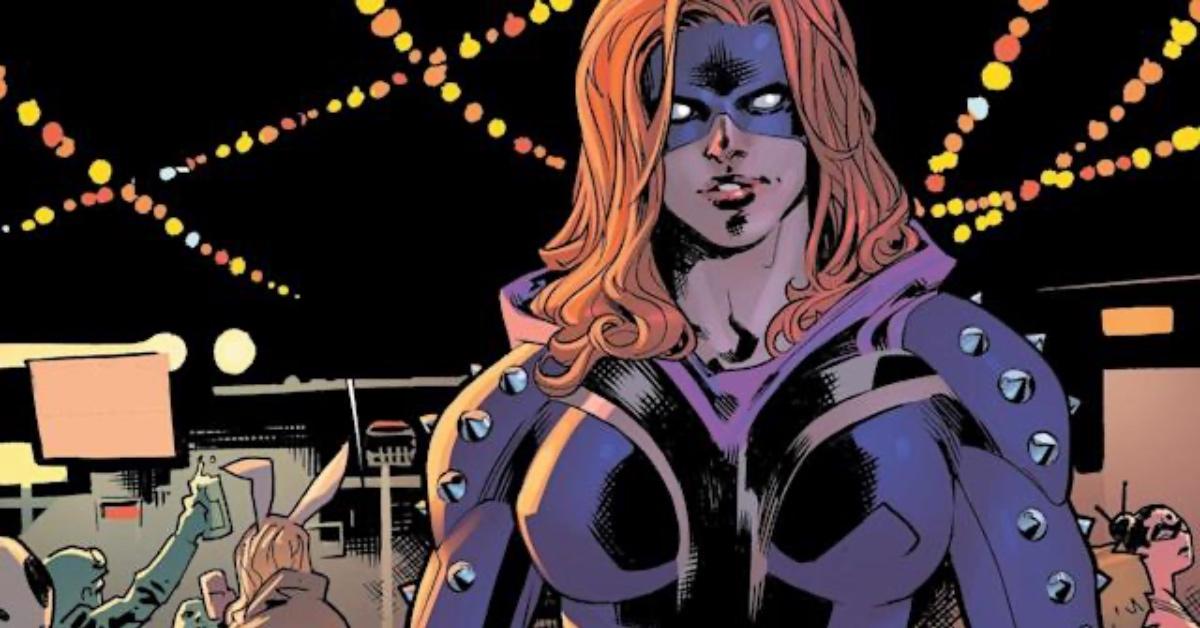 Who is Titania in Marvel Comics?
In Marvel Comics, there were originally two characters who held the mantle of Titania. The first was a professional wrestler named Davida DaVito, who was a member of The Grapplers, a group of female wrestlers and mercenaries. Davida didn't possess superpowers but wielded an energy rod. However, when this character was murdered in 1986, she was reworked into a new version.
Article continues below advertisement
The second character to use the mantle Titania was introduced in Marvel's Secret Wars comics arc in 1984 with the name Mary MacPherran. She was named by creator Jim Shooter after a real-life Marvel production assistant. Mary was a social outcast who eventually agreed to serve Doctor Doom, who gave her superpowers.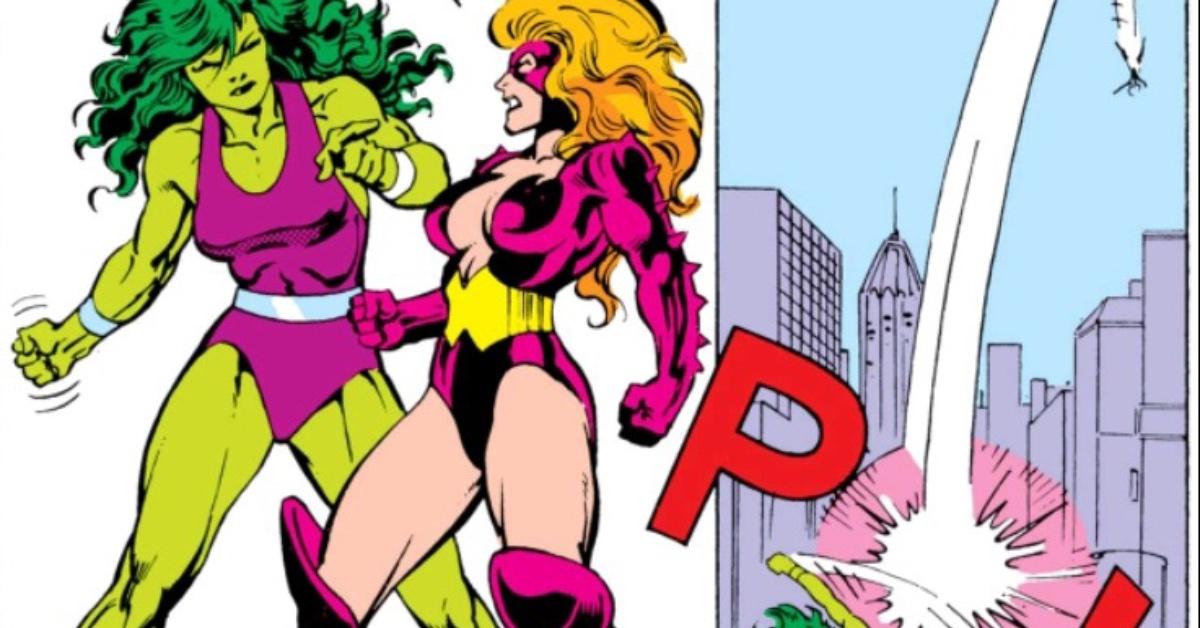 Article continues below advertisement
Mary MacPherran's primary motivations lay with seeking revenge against those who mocked her in her youth, especially as her personality becomes less shy and timid with her newfound superpowers. Her comic book costume was a purple wrestling outfit, perhaps as a nod to the first iteration of the character. She develops a rivalry with She-Hulk after Doctor Doom tasks her with fighting various superheroes, but She-Hulk is the only character she can truly go toe-to-toe with.
Who is Titania in 'She-Hulk: Attorney at Law'?
The live-action version of the character is seemingly much different. According to The Direct, a casting call for She-Hulk: Attorney at Law sought, "...a glamorous social media influencer, Kardashian-esque with a dark side" for a character named "Lucy" who is the show's villain. Although the description was deliberately vague in the casting call to thwart curious fans, it's clear the description refers to Titania.
Article continues below advertisement
New photos of Jameela Jamil do away with the comics-style purple bodysuit and mask, instead giving the character a long jacket with a cape and plenty of figure-hugging fringe. Another photo featuring Jennifer Walters on the opposite side of the courtroom, looking calm and collected, has also been revealed.
Article continues below advertisement
Fans were initially displeased with the new costume. One user wrote, "More like CW's She-Hulk," while another wrote, "SheinHulk." One user compared the costume to "[a] Halloween costume from Walmart," and another refuted, "That's kind of the point." Finally, the commotion caused actress Jameela Jamil to address the photos, where she posted a behind-the-scenes TikTok of herself getting into costume.
Article continues below advertisement
Jameela wrote on Twitter, "Omg this photo.. Guys... I accept every ounce of shade here, but in defense of my excellent hair stylist, this is just my hair after a 14 hour stunt day in atlanta heat. Just after being upside down. She did a *great* job on the show I promise. I love her. Boobs look ok tho?"
Fans will hopefully get to know more about this version of Titania when She-Hulk: Attorney at Law begins airing exclusively on Disney Plus beginning Aug. 17, 2022.