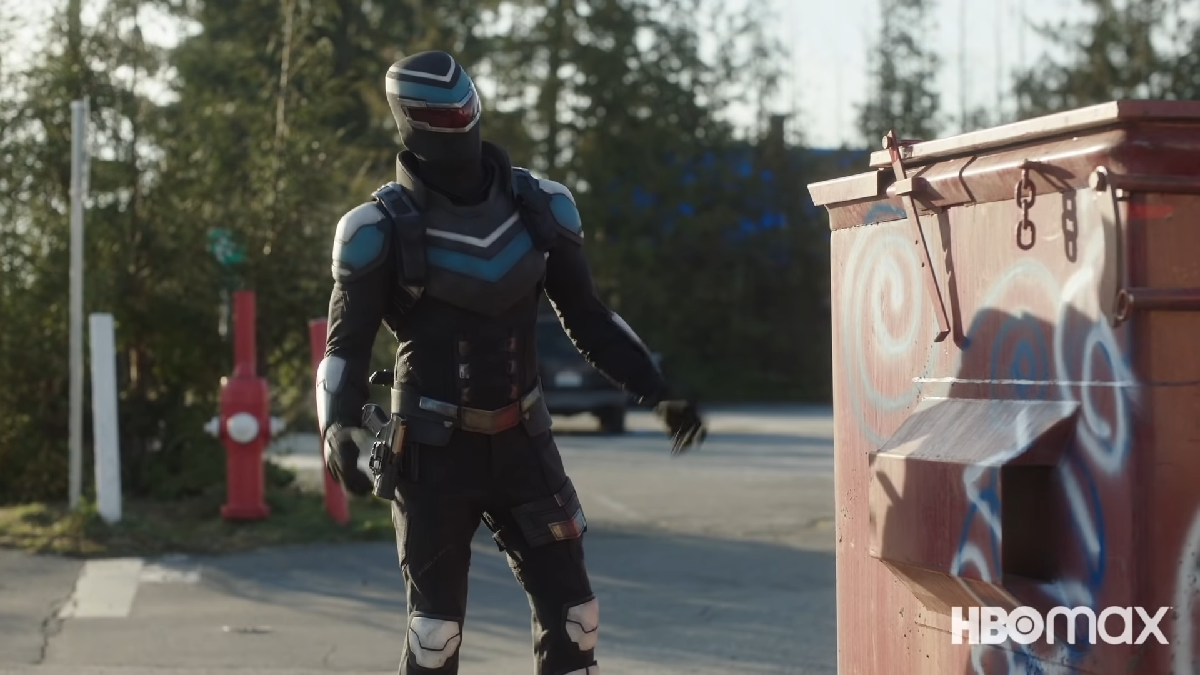 Vigilante Is Peacemaker's Biggest (and Only) Fan in the Series — Who Is the the Antihero?
Peacemaker isn't the only violent and awkward vigilante in the new HBO Max Series. There's also ... Vigilante! Who is the the antihero in the show?
Spoiler alert: This article contains spoilers for the first three episodes of HBO Max's Peacemaker.
The world of Peacemaker may take place in the DCEU, but the characters it features aren't exactly A-listers. Christopher Smith (John Cena) was introduced in The Suicide Squad as a violent criminal and part of Task Force X. After surviving the operation, he returns home to obscurity as he tries to restart his crimefighting career. But in his absence, Vigilante (Freddie Stroma) has been waiting for him.
Article continues below advertisement
Taking place after the events of The Suicide Squad, the series finds the titular Peacemaker recruited yet again into another ragtag task force for a mysterious operation labeled "Project Butterfly" led by Clemson Murn (Chukwudi Iwuji). While he tries to readjust to his life back home, he strives to continue his violent quest for peace. He joins the likes of Leota Adebayo (Danielle Brooks), Emilia Harcourt (Jennifer Holland), and John Economos (Steve Agee).
But who is Vigilante, another self-imposed member?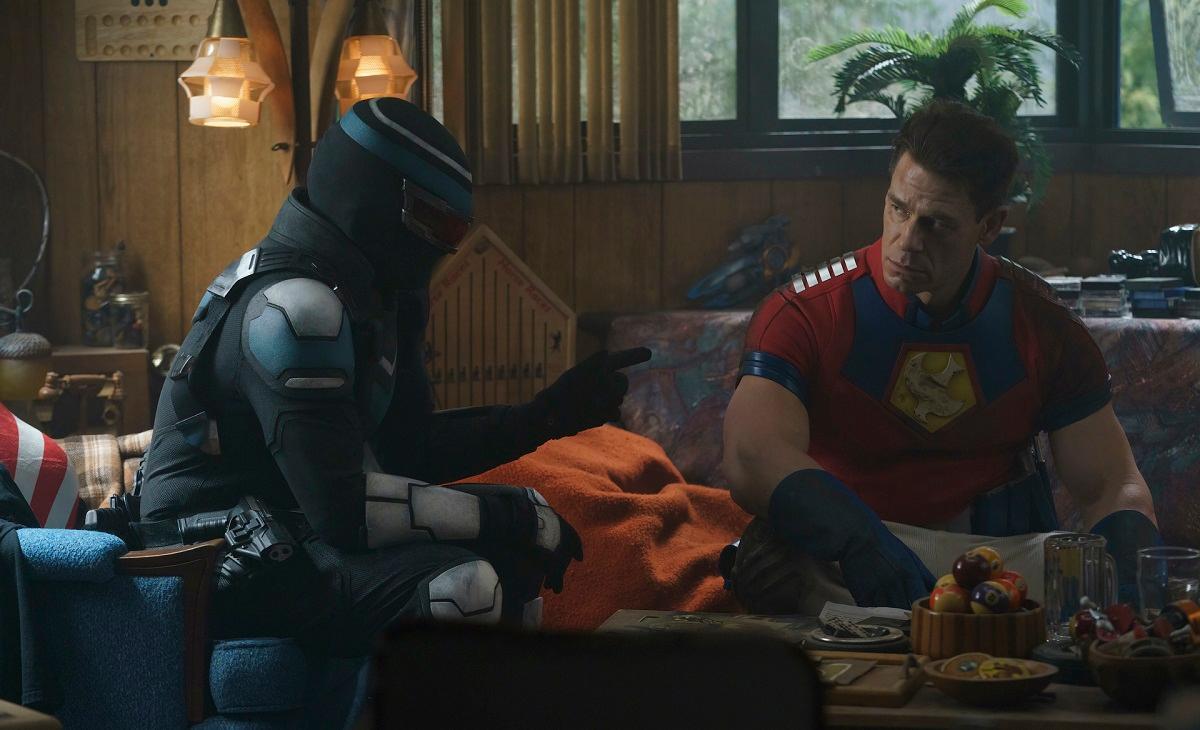 Article continues below advertisement
Who is Vigilante in 'Peacemaker'?
A vigilante naming himself "Vigilante" is like naming your plumbing business "Plumbing Business," but that's the kind of person Adrian Chase is. As Adrian, his interactions are marked by cringeworthy awkwardness and nerdy enthusiasm. But every now and then, he suits up and takes on his own violent crimefighting mission as Vigilante.
Like Peacemaker, Vigilante is an obscure hero with multiple counts of murder under his belt. What's more, he derives pleasure from killing people committing even minor misdemeanors. But he also idolizes Peacemaker and is always eager to partner up. Throughout the first three episodes, Vigilante often tags along with Peacemaker and his task force, much to their chagrin. His actions even lead to both Peacemaker and Vigilante being captured, with the latter being tortured for information.
Article continues below advertisement
Peacemaker and Vigilante go way back, falling right into a target practice session upon reuniting with each other. Vigilante thinks very highly of Peacemaker as his self-proclaimed best friend, though the sentiment is very clearly one-sided, according to Freddie Stroma.
"I think Peacemaker thinks that Vigilante is kind of the annoying younger brother for the majority of the time," Freddie stated in a Peacemaker featurette.
Interestingly enough, this isn't the first time that a live-action Vigilante has made an appearance. A version of the character also appeared in Season 5 of Arrow on the CW.
Article continues below advertisement
What is Vigilante like in the comics?
Far from the diner busboy he works as in the TV series, Adrian Chase is an attorney working out of New York City in the comics. He first debuted in an issue of New Teen Titans in 1982. While he shares many similar abilities in terms of hand-to-hand combat, other versions of Peacemaker in the comics portray the character with superhuman regenerative capabilities.
Adrian Chase did his best not to kill any criminals, but he's often gone too far in trying to dispense justice. He even faces off against Peacemaker at one point after Peacemaker killed his loved ones.
While Vigilante is played for laughs in the HBO Max show, he's proven even more dangerous than his comics counterpart.
New episodes of Peacemaker stream every Thursday.