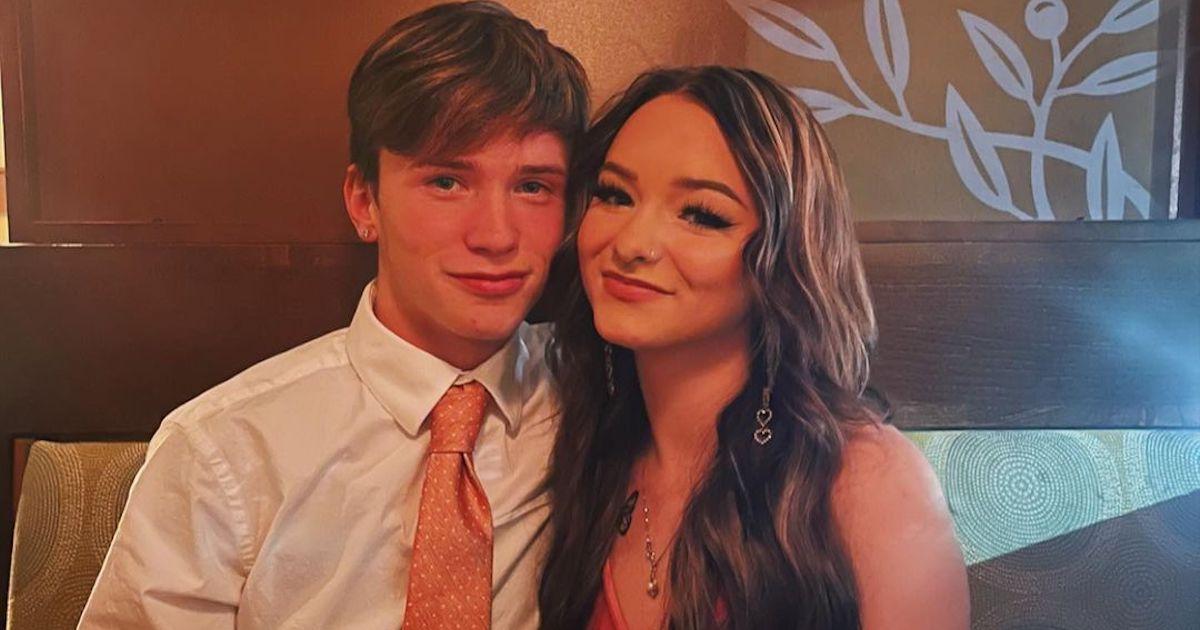 Controversial TikTok Star Zoe LaVerne Is Engaged to Dawson Day
By Distractify Staff

May. 3 2021, Updated 10:56 a.m. ET
Though Zoe LaVerne (last name Pemberton) has had a large following on TikTok for some time, many were first introduced to the teen influencer in October of 2020 when a video surfaced of the 19-year-old kissing 13-year-old friend, Connor Joyce.
The backlash led Zoe to issue an apology, and to take a break from social media. When she returned to posting, she shared the details of her romance with Dawson Day.
Article continues below advertisement
In the months since the two first went public, Zoe and Dawson have shared several major milestones in their relationship (including an engagement and a pregnancy). Keep reading for the latest in her dating life.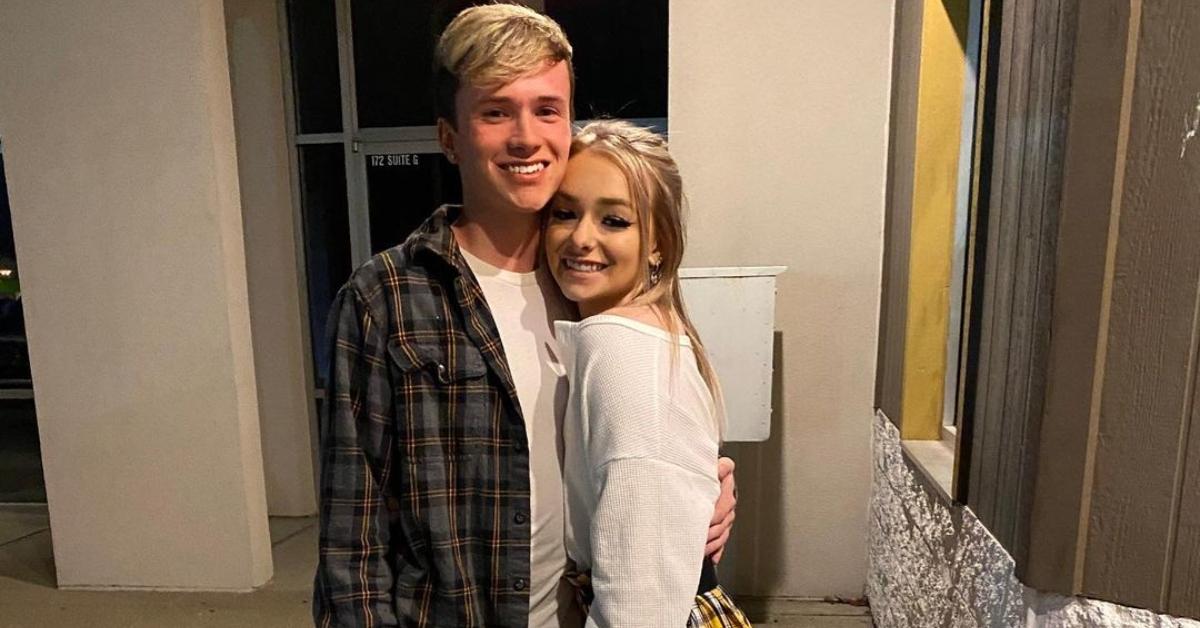 Article continues below advertisement
Who is TikToker Zoe Laverne dating?
In December of 2020, just a few weeks after Zoe took a hiatus from posting, she shared that she was (once again) in a relationship with fellow TikTok star Dawson Day. 
Zoe added photos of the two embracing on her feed, and she captioned them, "I love you."
Dawson also posted an Instagram picture of the duo, which he captioned, "She's amazing," with three hearts. Zoe even commented on the pic, "I love you."
Since then, Dawson and Zoe have continued to keep fans updated on their relationship. Both of their Instagram pages are filled with pictures of one another, and they've remained a united front in the face of controversy.
Article continues below advertisement
The duo reportedly dated in 2019, and their relationship was surrounded by drama. Following Zoe's split from then-boyfriend Cody Orlove, it was reported that the teen influencer started dating her cousin's boyfriend, Dawson. However, Dawson denied the claims. On the Instagram snap, one fan commented, "Didn't you date her cousin?" to which he responded, "No WTF."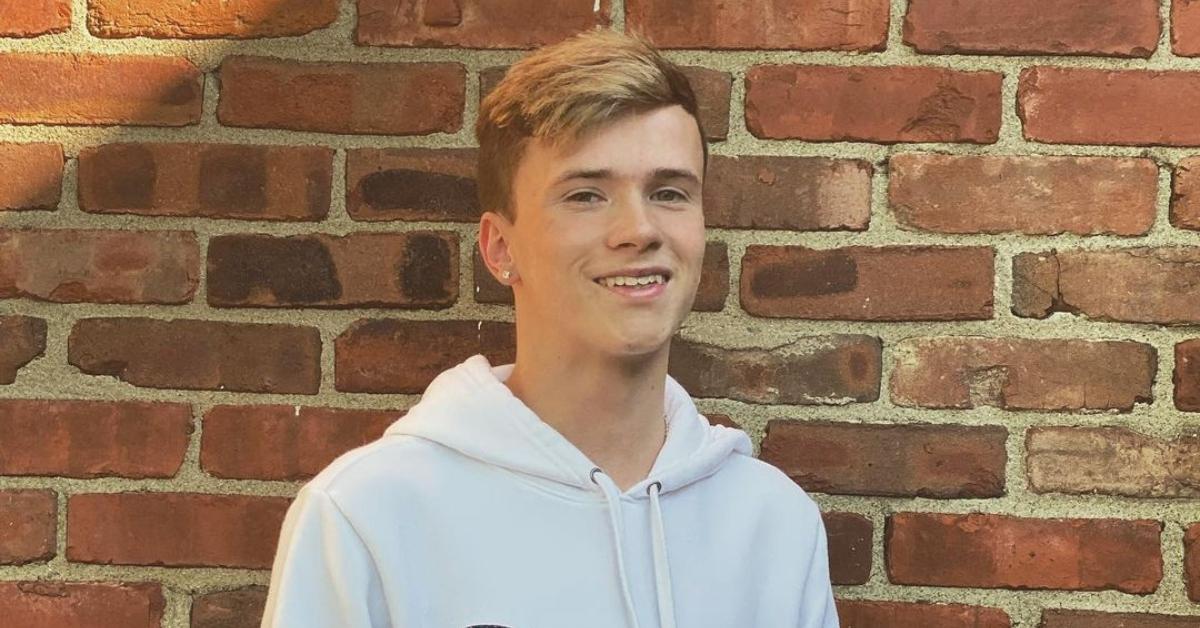 Article continues below advertisement
Though their relationship may have faced some bumps once they went public, Connor and Zoe are taking some significant steps together.
Zoe announced that she was expecting her first child in February of 2021, about two months after she began teasing her pregnancy symptoms to her followers.
While some were skeptical that the announcement was for clout, Zoe went on to post several videos to corroborate that the pregnancy tests were real.
She also shot down the haters who wondered about the paternity of her baby. 
"You are going to be such a great daddy!!" Zoe posted on Instagram, along with a photo of her and Dawson. "I love you so much! Thank you for changing my life so much and making me the happiest girl on earth."
Article continues below advertisement
Dawson expressed his excitement over the news on the same day.
"Well... we're expecting! We couldn't be happier. And for the idiots talking s--t I am the father. Zoe and Connor didn't do anything to have a baby. That's impossible. And if you have nothing nice to say, don't say anything at all. That's disgusting and a real low blow to talk s--t ab[out] an unborn child. It's sickening," Dawson wrote on Instagram. "Please send positive vibes only!"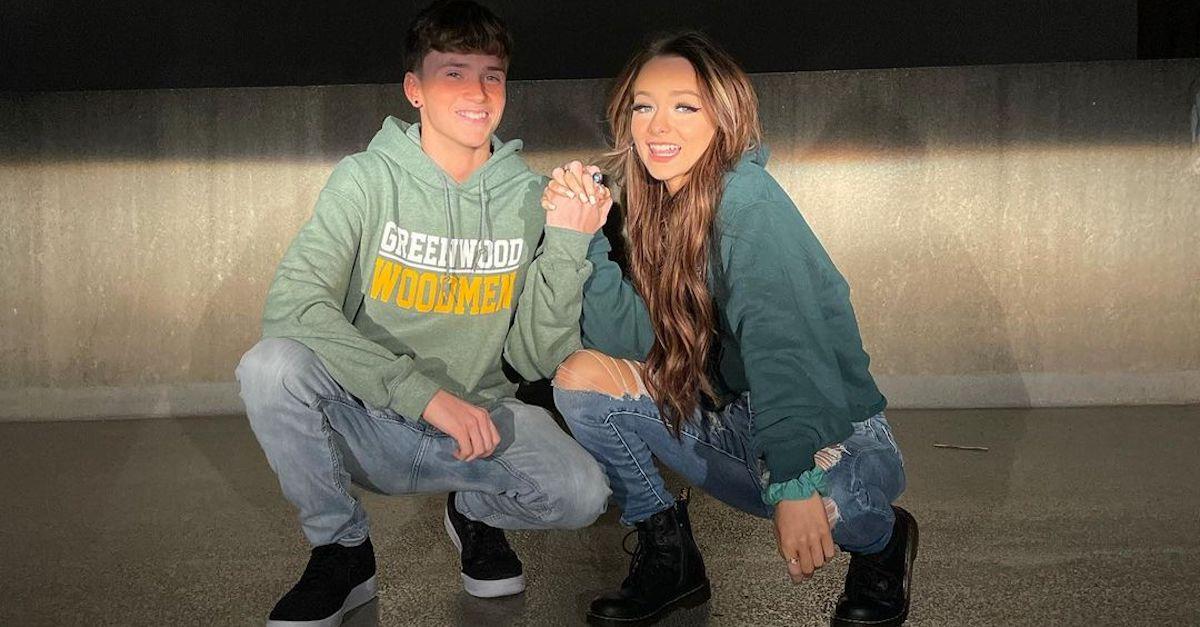 Article continues below advertisement
Dawson Day and Zoe LaVerne announced their engagement in May of 2021.
When the parents-to-be held a "Staches or Lashes" party to reveal the sex of their baby, Dawson had another surprise up his sleeve for his girlfriend.
Right after the two launched powder cannons to reveal that they were having a girl, Dawson got down on one knee to propose to Zoe. 
Zoe later showed off her engagement ring online, and she noted that it was the "best day of [her] life."
Her fiancé revealed that the couple plans to name their daughter Emersyn. 
"I love you so much. I cannot wait to hold our beautiful baby girl... Emersyn! and I'm so blessed to be your fiancé, Zoe," he wrote on Instagram on May 2. "I love you so much and wouldn't wanna spend the rest of my life or build a family w/ anyone else. I love you baby."
Though there are still critics who doubt Dawson and Zoe's relationship, they are clearly still going strong.