What Is Gab and Who Owns It? Learn More About the Platform Replacing Parler
Who owns Gab? And what is Gab all about, anyway? Learn all about the social media platform that "champions free speech" after Parler was shut down.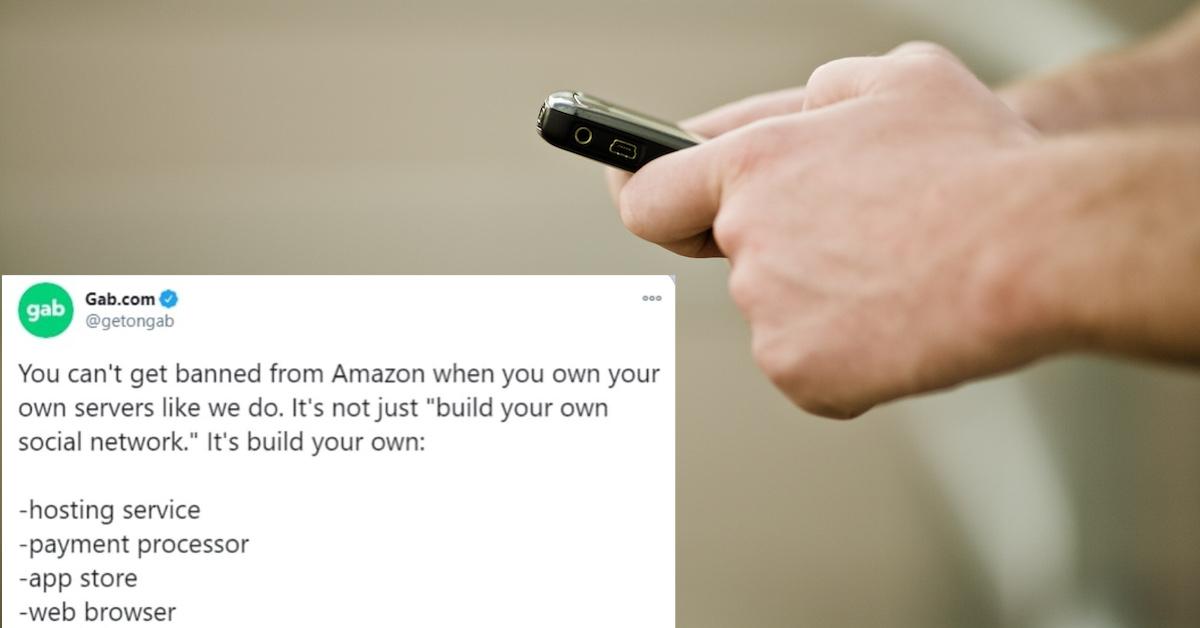 In January 2021, Donald Trump was permanently banned from Twitter and temporarily banned from Facebook. Now that Amazon has dropped the conservative / alt-right social media platform Parler from its web hosting services, Trump supporters have been forced to congregate elsewhere if they want to continue their "free speech" without moderation. Among the most popular options at the moment is Gab.
But what is Gab, exactly? And who owns it?
Article continues below advertisement
What is Gab?
To put it simply, Gab is a social media platform. The key difference between Gab and Facebook or Twitter is that, like Parler did, it "champions free speech" — meaning there's little to no moderation for posting things that would get you banned by most social media platforms.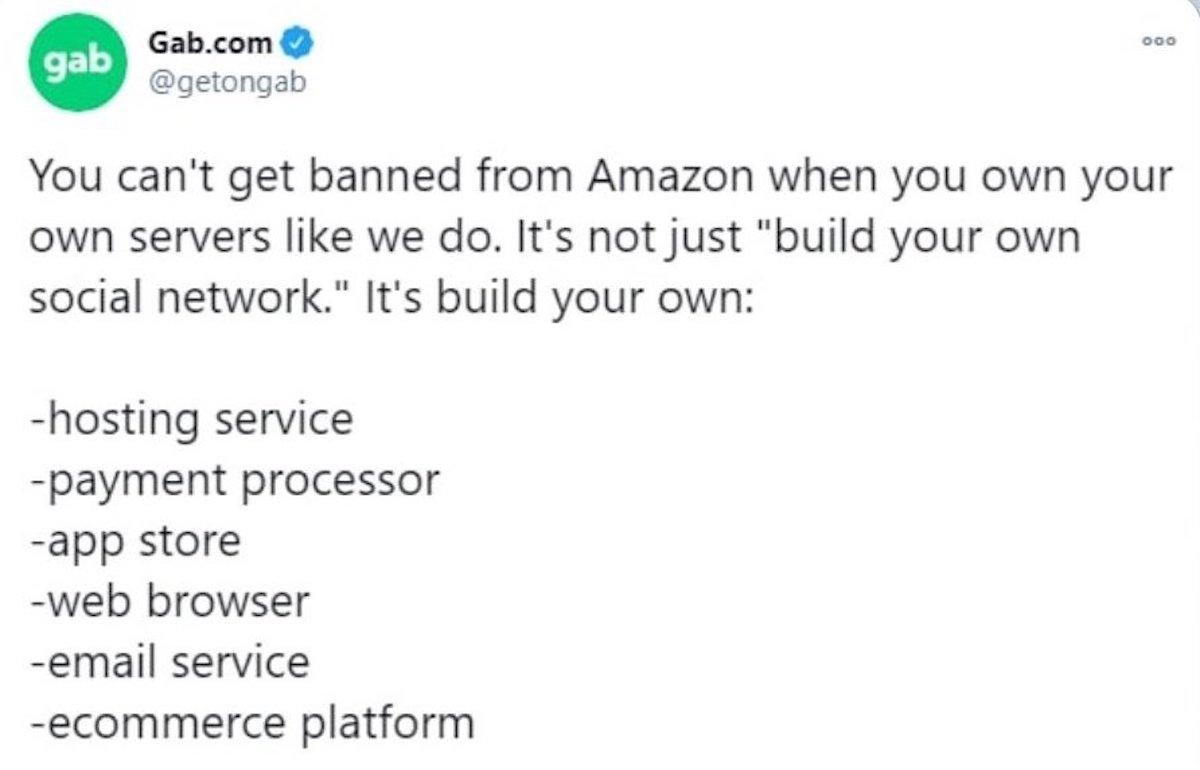 Article continues below advertisement
In light of Amazon removing Parler from its cloud hosting service on Jan. 11, the alt-right is seeking another platform with similarly relaxed rules. Which is why Gab has been flooded with activity from both new and existing users.
"We believe that the future of online publishing is decentralized and open," a description on Gab's website reads. "We believe that users of social networks should be able to control their social media experience on their own terms, rather than the terms set down by Big Tech."
Article continues below advertisement
Gab isn't a new social media platform — it was actually launched back in 2016. And although there were efforts to shut down Gab in 2018 after it was discovered the suspected gunman in the Pittsburgh synagogue shooting who killed 11 people posted on the service, it has remained up and running.
Article continues below advertisement
If you visit Gab's website, you'll see that much like any other social media platform, you can browse content anonymously. But you'll need to create an account in order to actively participate. Once you do that, the setup is sort of like a mashup of Twitter and Facebook.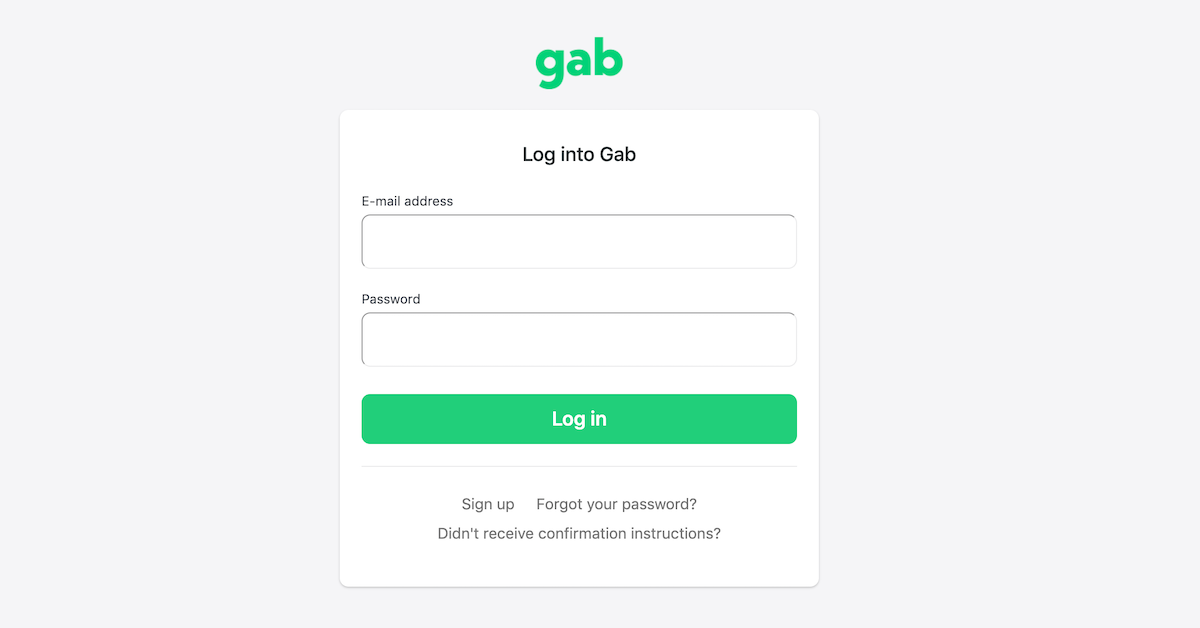 Article continues below advertisement
Because of Gab's relaxed rules, conspiracy theories, misinformation, and antisemitism often thrive unchecked — and consequently, so do groups like QAnon.
"Gab is happy to announce that we will be welcoming all QAnon accounts across our social network, news, and encrypted chat platforms," founder and CEO Andrew Torba wrote in October 2020, when Facebook banned accounts connected to the conspiracy group. "... Members of the QAnon community have been active on Gab for several years. We have never seen any calls for violence, threats, or any other illegal activity from this group of people."
Article continues below advertisement
Who owns Gab?
Gab was created by a man from Scranton, Pa., Andrew Torba, who formerly worked in Silicon Valley. Evidently, he saw the need for the service after reading a (disputed) report that Facebook's trending topics could be biased against conservatives, according to The Washington Post.
Article continues below advertisement
"I didn't set out to build a 'conservative social network' by any means. But I felt that it was time for a conservative leader to step up and to provide a forum where anybody can come and speak freely without fear of censorship," Torba told the publication in 2016. "Every major communication outlet, every major social network, is run, owned, controlled and operated by progressive leaders, progressive workers in Silicon Valley."
On Jan. 13, Gab tweeted that over the previous four days it had experienced 51 million visits, 91 million page views, and 1.7 million new users.