Here's Why You Recognize Adam's Dad on 'Chicago P.D.'
Adam Ruzek's father is returning to 'Chicago P.D.' to stir up some more drama, as he always does. Who plays Adam's father and what do we know him from?
As Season 8 of Chicago P.D. progresses, we're getting deeper into the trenches, and another episode with Adam Ruzek's (Patrick Flueger) father is sure to be a dramatic one. The promo showed a ransom-esque video of Adam's father, aka Bob "Disco Bob" Ruzek, so his fate is completely up in the air.
Article continues below advertisement
There are a million different ways Bob could affect Adam's future, but who's the man behind the returning Chicago P.D. character? Adam's father has been so central to who Adam is and always shows up in the most inopportune ways, so the actor who portrays him doesn't have the easiest job in the world.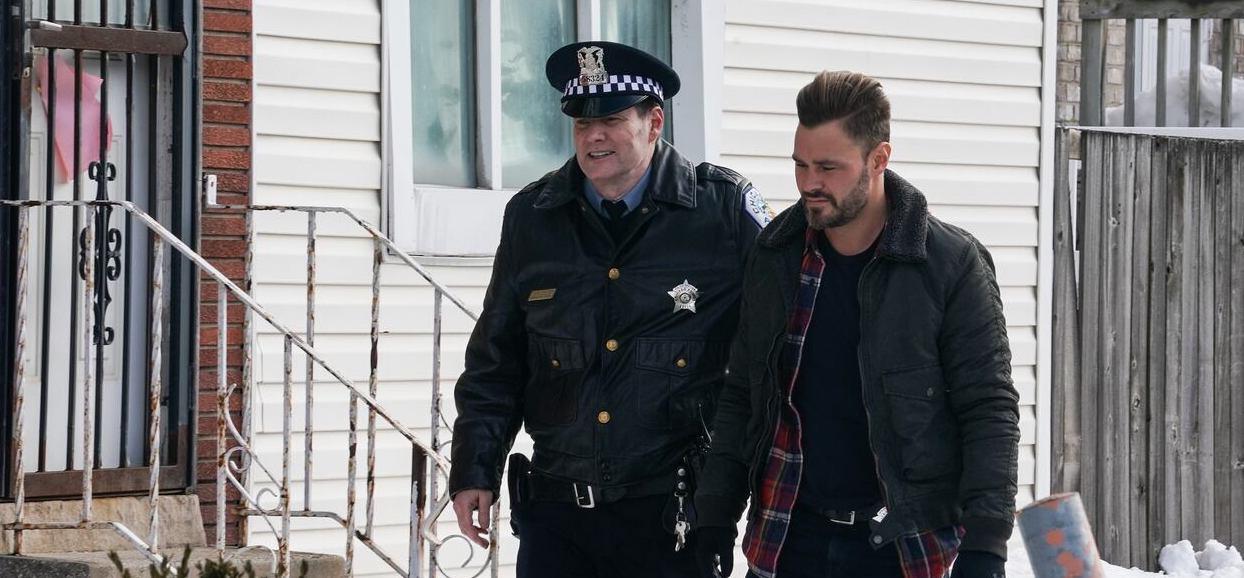 Article continues below advertisement
Adam's father on 'Chicago P.D.' is played by Jack Coleman.
Actor Jack Coleman portrays Adam's father, Disco Bob, on Chicago P.D., and boy is he memorable. He's given such life to the character that this is now the third episode he's guest-starring in after a Season 6 episode titled "Fathers and Sons."
While his name may not be super recognizable, Jack Coleman has been in a ton of projects from which we definitely recognize him. Most famously, he starred as Noah Bennet in Heroes and all of its spinoffs, but if we're all still regularly binging The Office, we might be more familiar with Jack as Senator Rob Lipton.
Article continues below advertisement
Funnily enough, that's not the only senator Jack has played. In Castle, Jack played Senator William Bracken, and, like his character in The Office, Jack played a closeted gay character, Daniel Douglas Langston, in Scandal. He also played Caroline Forbes' dad, Bill Forbes, who left her mother after confessing that he was gay, in The Vampire Diaries.
Article continues below advertisement
Playing Adam's father on 'Chicago P.D.' is different from many of Jack Coleman's other roles.
Disco Bob does know how to get himself into trouble, as we've previously seen on Chicago P.D. He, like his son, is a police officer, but he typically just does traffic work. Jack shared to TV Insider, "The more we get to know Bob, the more we realize he's more compromised than we had known."
Article continues below advertisement
When asked about the newest episode of Chicago P.D., Jack explained that there's "almost everything you can see in a father-son relationship when the son too often has to be the parent ... [There's everything] from love and pride to disappointment and hurt and anger and then also the desperate need to make sure your family is OK."
In real life, Jack Coleman seems to be living a normal life.
Even though he's in a ton of television shows, he doesn't seem too public about his personal life. He married his wife, actress Beth Toussaint, in 1996. Together, they had a daughter named Tess, who was born in 1999. Jack isn't exactly like all dads, though! He has an Instagram he's been keeping up with throughout the COVID-19 pandemic.
Article continues below advertisement
He posts about his wife, his family, the shows he works on, and voting rights! He's all about advocating for fair voting rights so that everyone has a voice.
Let's just hope Jack Coleman survives this Chicago P.D. episode so that we get more of Adam's father and more of Jack!
Chicago P.D. airs every Wednesday at 10 p.m. ET on NBC.