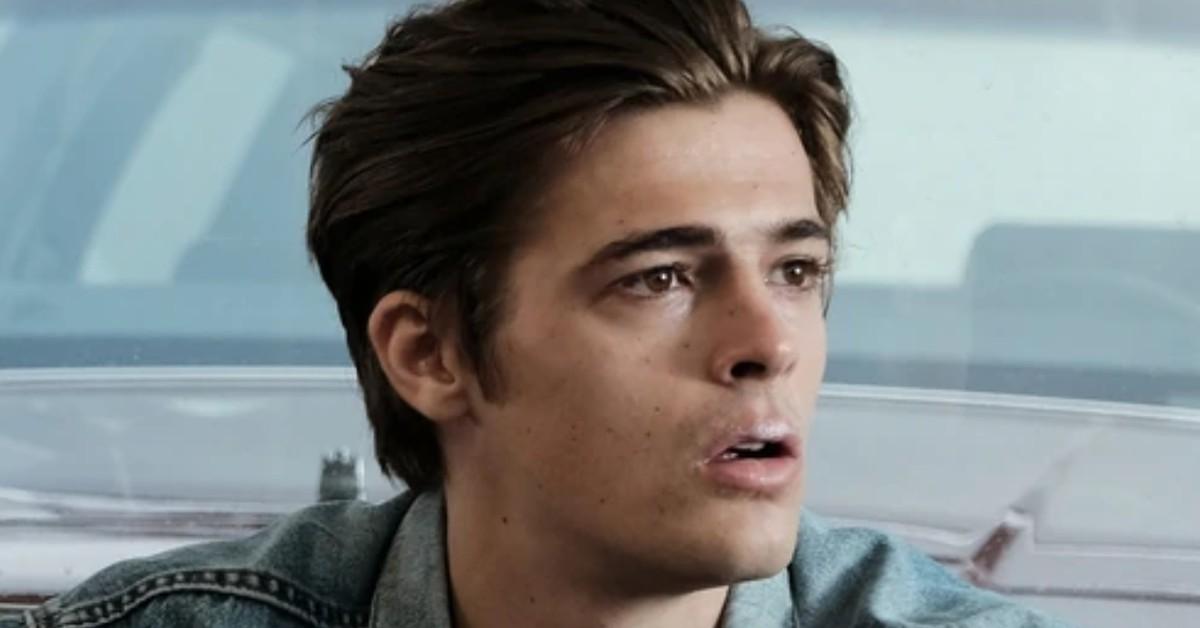 Who Plays Derek on HBO's Saucy Hit Series 'Euphoria'?
Spoiler alert: This article contains spoilers for Season 2, Episode 3 of Euphoria.
Finding a happy character in HBO's Euphoria is like finding a needle in a haystack — except there's no needle. Well, actually, there are quite a few needles in Euphoria. The hit series that pulls at our heartstrings while simultaneously giving us endless fashion and makeup inspiration (graphic liner and all the glitter, please) may not portray modern high schoolers accurately, but it certainly serves us fantastic storytelling.
Article continues below advertisement
Sam Levinson's Euphoria boasts an overabundance of insufferable characters, one being the violent, corrupt Cal Jacobs (Eric Dane), father to the equally hostile high schooler Nate Jacobs (Jacob Elordi). The apple doesn't fall far from the tree. But sometimes, monsters are created, and Season 2 of Euphoria is taking viewers on a trip down Cal's memory lane.
The origin story so to speak showcases Cal's relationship with his childhood best friend, Derek, which eventually became more than a tight friendship during their senior year of high school. The magic only lasted until one devastating phone call, however. So, who plays Cal's past flame?
Article continues below advertisement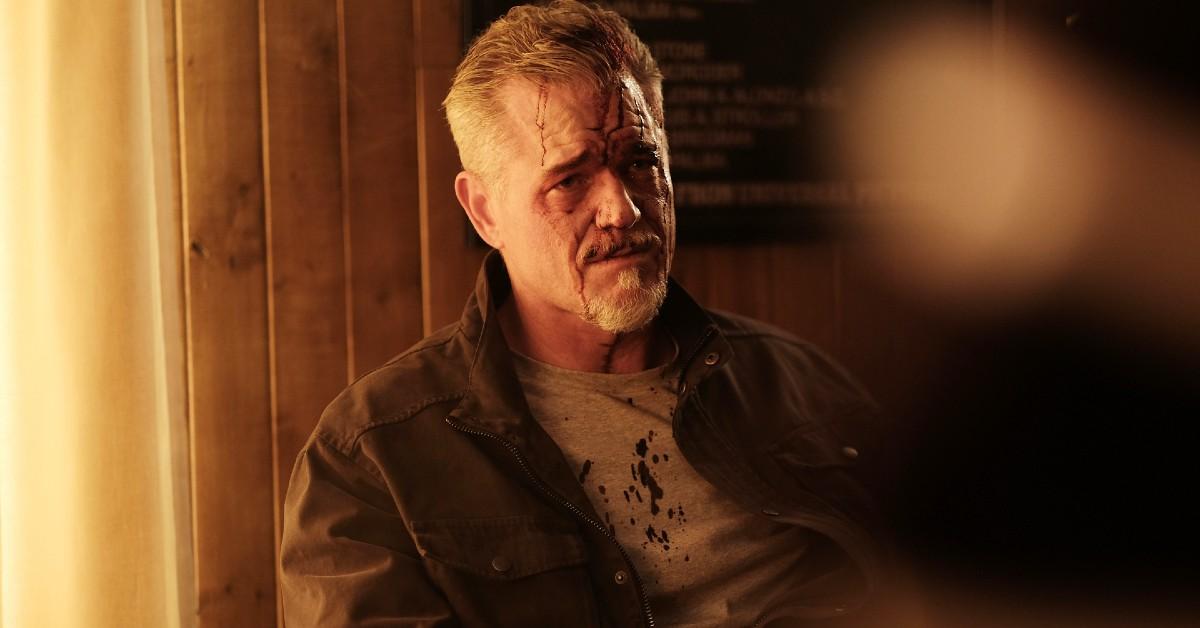 Who plays Cal's high school best friend, Derek?
In Season 1, viewers found out that married real estate bigwig Cal has a secret life that involves sneaking off to seedy motels and hooking up with young queer men and transgender women he meets online, one being Jules (Hunter Schafer). So, going into Season 2, we knew Cal was in the closet, but given his upsetting past, we understand him a bit better now.
Article continues below advertisement
In Season 2, Episode 3, titled "Ruminations: Big and Little Bullys," a flashback scene from decades prior highlights Cal (Elias Kacavas) slowly but surely falling in love with his best friend, Derek, who's portrayed by actor Henry Eikenberry. Their relationship becomes increasingly intimate during their last year of high school, until it finally reaches a firework-worthy turning point on the night of their graduation.
While both boys actively dated girls, often going on double dates together and engaging in NSFW activities in the same room, their love found a way to blossom. On graduation night, Cal and Derek celebrate the milestone minus their girlfriends, which was Derek's idea.
Derek brings his BFF to "his place" — aka a gay bar. It is there, on the neon-lit dance floor — a safe space where no one can judge them — the two boys share a passionate kiss.
Article continues below advertisement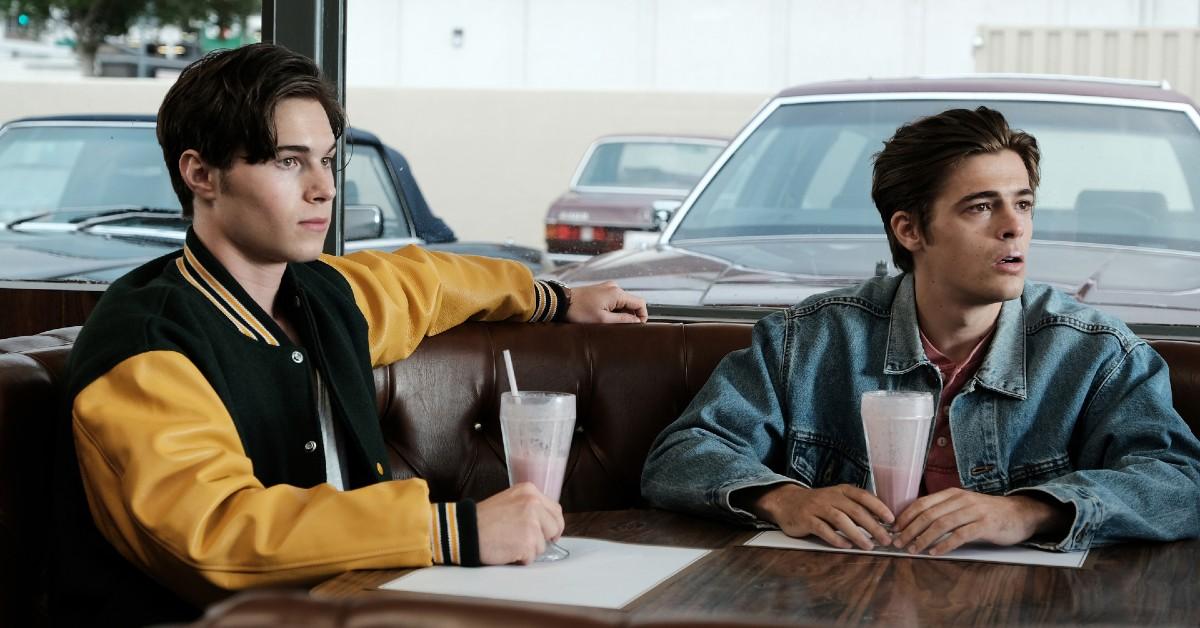 It is all so beautiful, raw, and organic, but nothing lasts forever. The next day, Cal — who's still on Cloud 9 from the night prior — gets a phone call from his girlfriend, Marsha (Rebecca Louise), who proceeds to tell him she's pregnant. Cal's world comes crashing down almost instantly.
Said unborn baby would grow up to be Nate's older brother. Cal and Marsha got hitched and had two boys, a lie of a life that contributes to (or created) Cal's misery. Sadly, the abusive father more often than not takes his pain out on Nate.
Article continues below advertisement
Where else have we seen Henry Eikenberry?
While actor Henry Eikenberry plays a small role on Euphoria, the show — which shines with a Rotten Tomatoes score of 86 percent — is enough to get his handsome face and impressive acting chops recognized. It seems that his role as Derek is Henry Eikenberry's first onscreen acting gig. The aspiring thespian even thanked the casting team on Instagram for "taking a chance" on him.
We'll be watching, Henry, as we're sure your acting career will only continue to soar.
New episodes of Euphoria air Sundays at 9 p.m. EST on HBO.