Nate Surprised [SPOILER] With Flowers in a New Episode of 'Euphoria' — Is Love in the Air?
Is Nate in Love with Jules? Nate catfished Jules, a new classmate of his in Season 1 of 'Euphoria.' What happens in Season 2? Where is Nate's head at?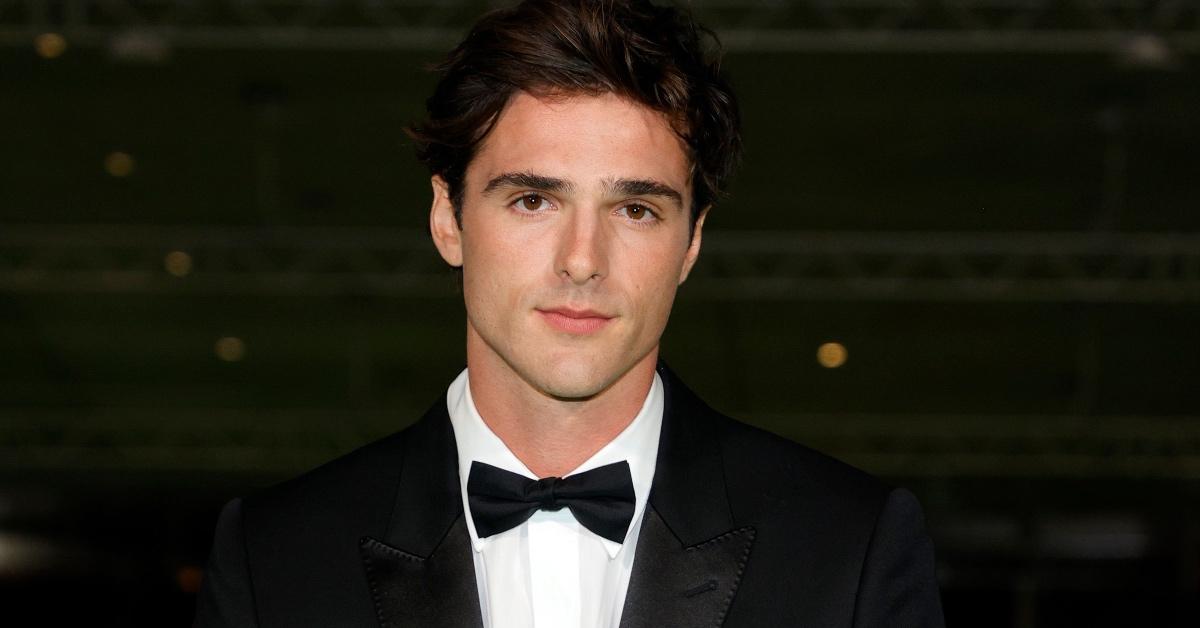 Spoiler alert: This article contains spoilers for Season 2 of Euphoria.
Season 2 of Euphoria premiered on HBO Max on Jan. 9, 2022. The episode captures an unexpected hookup scene between Nate Jacobs (Jacob Elordi) and Cassie Howard (Sydney Sweeney), a harrowing murder scene, and the fight to turn the already tension-charged New Year's Eve party into the stuff of nightmares.
Article continues below advertisement
Things are looking bad for several main characters, including Nate, who gets beaten up quite brutally, and Rue Bennett (Zendaya), who relapses. What's next? Who is Nate in love with?
In Season 1 of 'Euphoria,' Nate catfished Jules Vaughn before threatening to report her.
In Season 1 of Euphoria, Nate makes concentrated efforts to enthrall Jules (Hunter Schafer). Using the online identity of Shyguy118 (or Tyler), he sends various texts and sexts — which ultimately leads her to fall in love with him.
The plotline yields several complications. At one point, Nate threatens to report Jules to the police. What's more, Jules' platonic feelings for Shyguy118 impact her relationship with Rue.
Article continues below advertisement
Season 2, Episode 1 briefly revisits the composite storyline. At the very end of the episode, Fezco (Angus Cloud) smashes a bottle on Nate's head before giving him a thorough beating. Cue: hospital visit. In all likelihood, the beating was at the top of Fezco's to-do list for quite a while.
Article continues below advertisement
Nate and Cassie start hooking up in Season 2 of 'Euphoria.'
The first few episodes of Season 2 of Euphoria focus on Nate's clandestine relationship with Cassie. After a dreamy car ride to the New Year's Eve party, they dash to the bathroom for a hookup — which is exactly where Nate's somewhat possessive ex-girlfriend, Maddy Perez (Alexa Demie) is headed.
Article continues below advertisement
In a scene, Maddy starts slamming her fists on the bathroom door, while Nate is working overtime to keep Cassie quiet and thereby avoid getting busted. Arguably, the scene could foreshadow Cassie's storyline in Season 2 of Euphoria.
Considerably guilt-ridden and mortified of being found out, Cassie starts to experiment with her looks. She produces a medley of other, equally interesting behaviors as well.
To make matters more complicated, Nate shows up at Maddy's babysitting house with flowers at the end of Season 2, Episode 3. The scene had fans asking about the future of Nate's dad's tape.
Article continues below advertisement
Season 2, Episode 2 of 'Euphoria' features a dream-like montage focusing on a heavily pregnant Cassie.
Intriguingly enough, Season 2, Episode 2 of Euphoria kicks off with a few scenes revolving around the lucid dreams Nate has while in a coma. In it, he and Cassie embark on a love affair for the ages.
But the beautiful montage is interrupted by sequences portraying Nate's reality — which is slightly tainted by the prospect of Maddy exploding with anger once she learns about him and Cassie.
Article continues below advertisement
Cassie was pregnant in Season 1 of 'Euphoria,' but she decided not to have the baby.
Strangely echoing the story of his father, the scenes could foreshadow the next challenge Nate and Cassie will have to face in Season 2. Several fans suspect that she might be pregnant — which would throw a spanner in the works.
"What if Cassie gets pregnant the same way Marsha did, and Nate ends up stuck just like Cal before he gets the chance to come out?" tweeted @ConteBruh.
As loyal fans will recall, Cassie became pregnant in Season 1 of Euphoria, back when she and Chris McKay (Algee Smith) were an item. Will history repeat itself in Season 2? There's only one way to find out.
New episodes of Euphoria air Sundays at 9 p.m. EST on HBO.