'Euphoria' Fans Suspect Nate Has Ulterior Motives in His Relationship with Maddy
Do Maddy and Nate get back together in 'Euphoria' Season 2? Fans have theories about Alexa Demie and Jacob Elordi's characters on the HBO drama.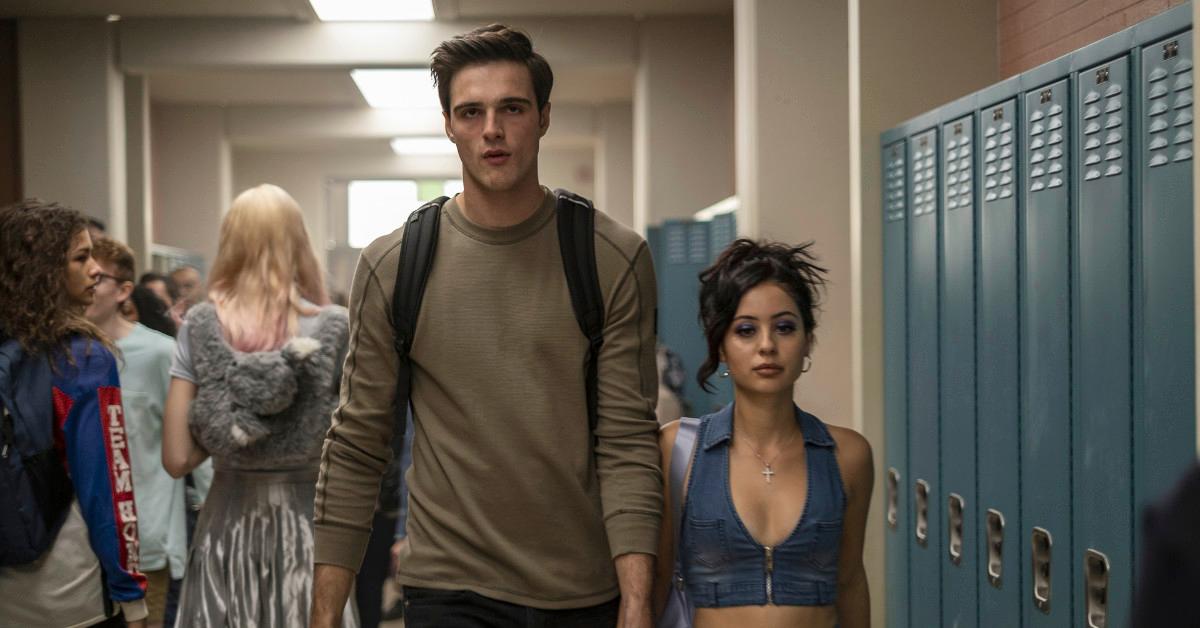 With Euphoria Season 2 off to a predictably dramatic start, fans are curious about whether
Nate (Jacob Elordi) and Maddy (Alexa Demie) are going to get back together after their latest split. And considering their toxic back and forth, many fans are hoping they won't!
Article continues below advertisement
So far in Season 2, Nate has been focused on Cassie.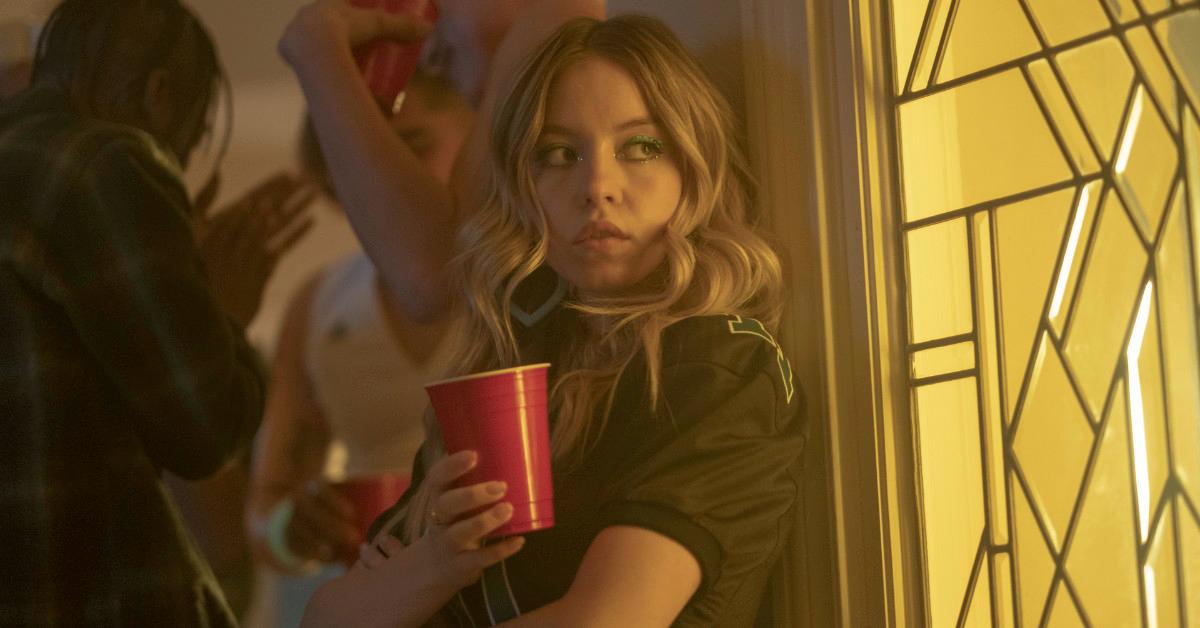 In the season premiere, Jan. 9's "Trying to Get to Heaven Before They Close the Door," we see Nate running into Maddy's friend Cassie (Sydney Sweeney) at a convenience store and finding out that she's no longer in a relationship with McKay (Algee Smith). And we see Nate and Cassie having sex in a bathroom during a New Year's Eve party.
Article continues below advertisement
Their hookup at that party is interrupted by Maddy knocking on the door, wanting to use the bathroom. Cassie hides from her friend in the bathtub, and when her vibrating cell phone blows her cover, she pretends to be passed out.
And in Episode 2, Jan. 16's "Out of Touch," Nate dreams about a future — and even a family — with Cassie after being beaten up by Fez (Angus Cloud). He also dreams about Maddy and even Jules (Hunter Schafer), whom he once catfished, as he is taken to the hospital.
Even though Nate later sends a loving message to Maddy, thanking her for taking care of him post-beatdown, he agrees to meet up with Cassie. At first, he wants to stop their affair, but despite the imminent threat of Maddy discovering their tryst, Nate and Cassie have sex again. Meanwhile, Maddy tries phoning them both, to no avail. And later, she tells Jules that she wants to get back together with Nate.
Article continues below advertisement
Maddy "considers" reconciling with Nate in next week's episode.
HBO's synopsis for Season 2, Episode 3 — an episode titled "Ruminations: Big and Little Bullys" in a reference to a Robert Rauschenberg artwork of the same name — teases a development in the Maddy-Nate storyline. Minor spoilers ahead!
Here's what the premium cable network has to say about Episode 3: "Rue [Zendaya] pursues a new business venture as she helps forge a friendship between Jules and Elliot [Dominic Fike]. Cassie settles into a routine, while Lexi [Maude Apatow] pours herself into mounting a school play. Maddy considers getting back together with Nate, and Cal [Eric Dane] finds a target."
Article continues below advertisement
Fans theorize that Nate will get back with Maddy just to get his father's sex tape back.
In another dramatic landmine, Nate knows his father, Cal, videotaped himself having sex with an underage Jules, and as we saw in Season 1, Maddy discovered that damning footage.
Article continues below advertisement
On Reddit, one Euphoria viewer theorizes that Nate "tried to break things off with Cassie because he wants to be in good terms with Maddy until he gets back the tape," speculating that he's "scheming to get back the tape from her."
Another fan concurs, writing, "I think Nate will try and get with her to get the tape back."
And a third fan writes, "Nate's going to go back to Maddy to appease her because he knows she has that sex tape of his dad and Jules. Then she's going to find out about Cassie and will go nuclear. Maybe blackmail him? Or Nate's dad will turn on her instead of Fez because she's obviously more vulnerable. And not armed."
We'll find out what happens as Euphoria Season 2 continues on HBO on Sundays at 9 p.m. ET!