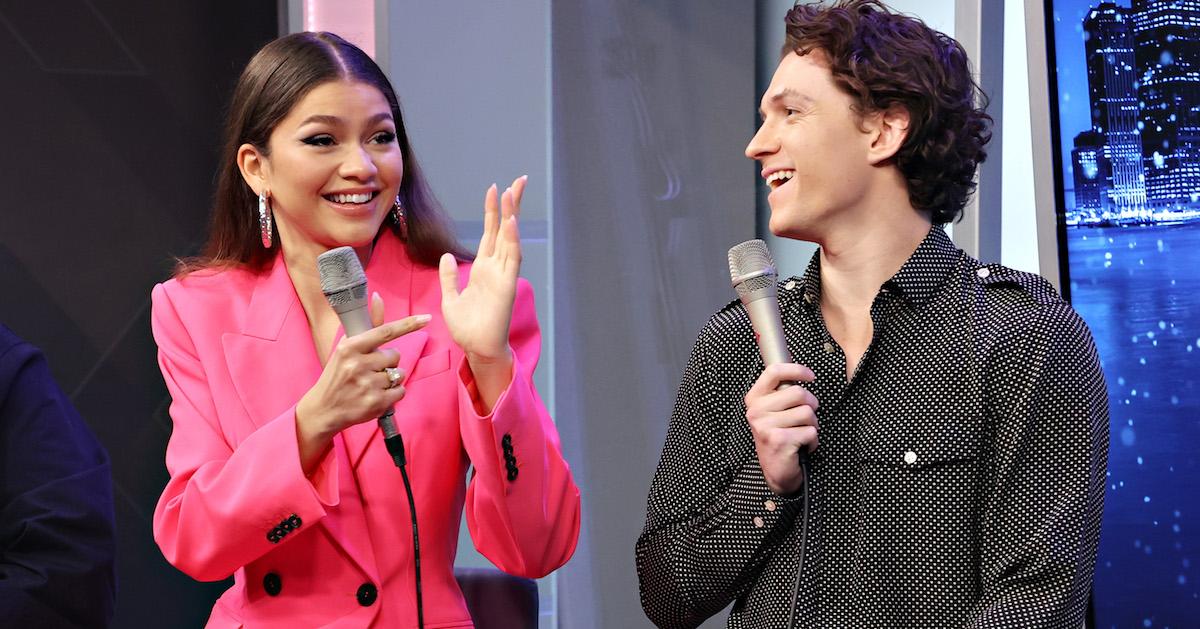 Zendaya and Tom Holland Look So Good Together in 'Spider-Man' –– Is He Appearing in 'Euphoria' Now Too?
Fans are totally obsessed with the relationship between Tom Holland and Zendaya. They are Hollywood's newest young power couple and they're receiving all the positive attention in the world after starring in the latest Spider-Man flicks together between 2017 and 2021.
Article continues below advertisement
Tom has been dominating in the titular role, with Zendaya melting hearts as MJ. Their on-screen chemistry is just as cute as the real-life sparks that are so visible between them!
Zendaya took home an Emmy Award for her leading role in Euphoria on HBO, and people are curious to know if Tom will be making a cameo appearance in the hard-hitting teen drama series alongside her.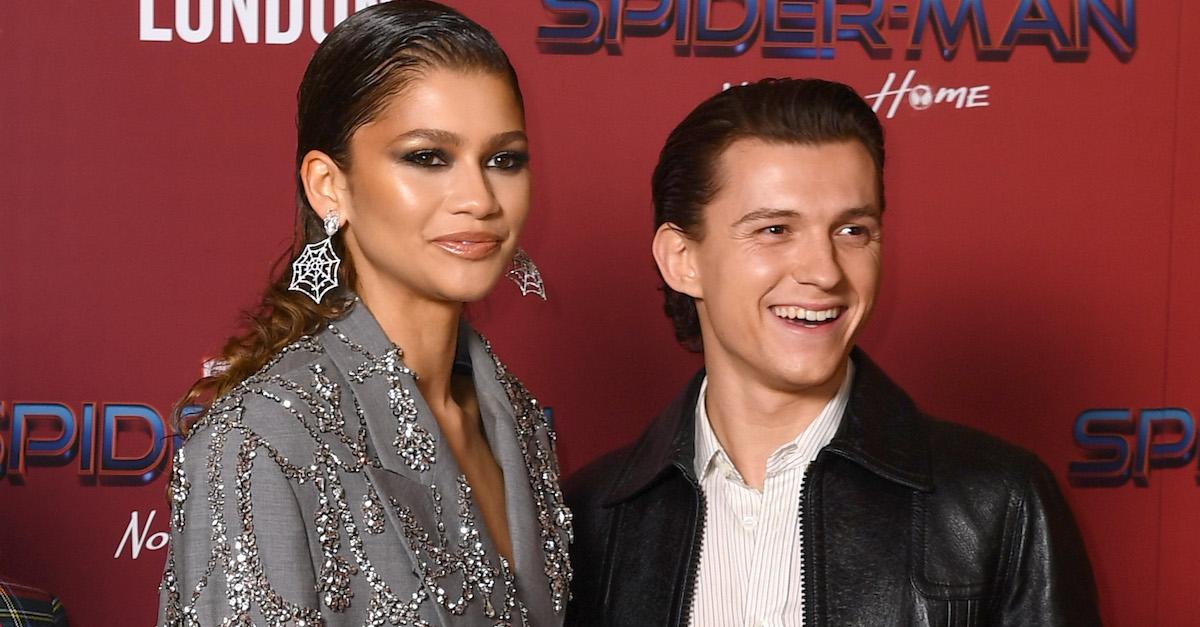 Article continues below advertisement
Will Tom Holland be making a cameo appearance on 'Euphoria'?
One of the main actresses from Euphoria, Sydney Sweeney, fueled rumors about Tom having a cameo appearance on the show when she told IMDb, "I really feel like we just need Spider-Man to come in and save the day. East Highlands f---ed up … Euphoria meets the MCU."
Obviously, if Tom appeared in an episode or two, he would be playing a different role than Spidey, but it's still funny to consider.
In that same interview, Zendaya revealed her doubts about whether or not Disney would be supportive of Tom appearing on the show. She said, "I don't know how Disney would feel about that, but yeah."
Since Disney isn't blocking her from continuing her time playing the drug-addicted character Rue, it probably wouldn't be a big deal at all for Tom to have a cameo appearance.
Article continues below advertisement
Tom spoke up separately about appearing in an episode of Euphoria, telling IMDb, "Listen, I have been petitioning for this for a long time and it has not happened yet and I am very disappointed. I must've come to visit Euphoria 30 times this season."
It's awesome that Tom is an incredibly supportive boyfriend to Zendaya by showing up on the set of her hit show to cheer her on while she's working … but it doesn't quite mean he's been written into the script for any of the episodes just yet.
Article continues below advertisement
What about that 'Euphoria' behind-the-scenes photo Tom Holland photobombed?
The cast of Euphoria might not get along perfectly well on camera, but behind the scenes, they appear to be a group of tight-knit besties. A photographer named Siyon Foster celebrated Euphoria Season 2's launch with a photo dump of some behind-the-scenes pics. One of those pics happens to include what appears to be the silhouette of Tom standing behind Zendaya.
Fans are quick to assume that if he is hanging out with the cast behind the scenes while they're filming so much, it's inevitable that he'll be showing up in at least one or two episodes in the future. If Tom is indeed going to have a cameo appearance in Euphoria, it will be super interesting to see the type of character he'd possibly portray in such a dark and gritty drama. Fans are actively petitioning for this to become a reality.