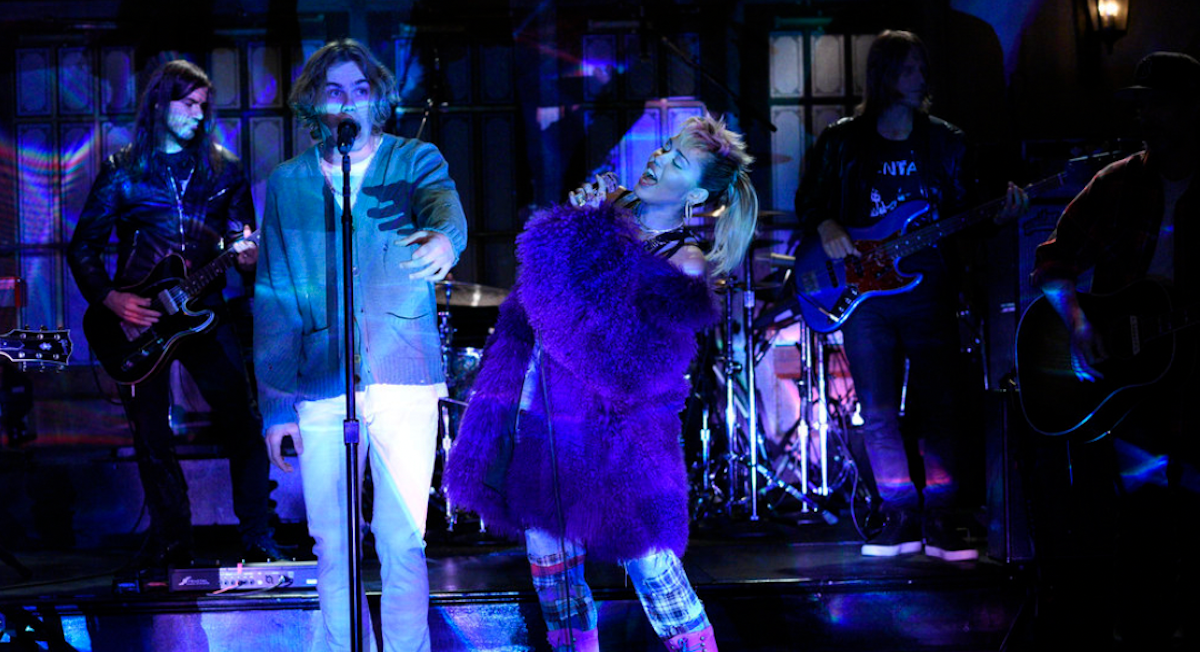 Who Was the Mysterious Musical Artist Who Sang With Miley Cyrus on 'SNL'?
On the May 8, 2021 episode of Saturday Night Live (SNL), Miley Cyrus took the stage as the musical guest. She performed a song titled "Without You" with a surprise musical collaborator, and fans of Miley and the show have been curious who, exactly, she sang with. Here's everything we know about Miley's mysterious new collaborator and his rising stardom in the music industry.
Article continues below advertisement
Who is The Kid LAROI? Miley Cyrus sang with this musical rising star on 'SNL.'
The 17-year-old Australian rapper The Kid LAROI (full name Charlton Kenneth Jeffrey Howard) rose to fame as a friend of the late rapper Juice WRLD in 2019. The youthful musician gained attention for his song "Let Her Go" and "Addison Rae," named for the TikTok star of the same name. His first mixtape, titled F--k Love, was released on July 24, 2020.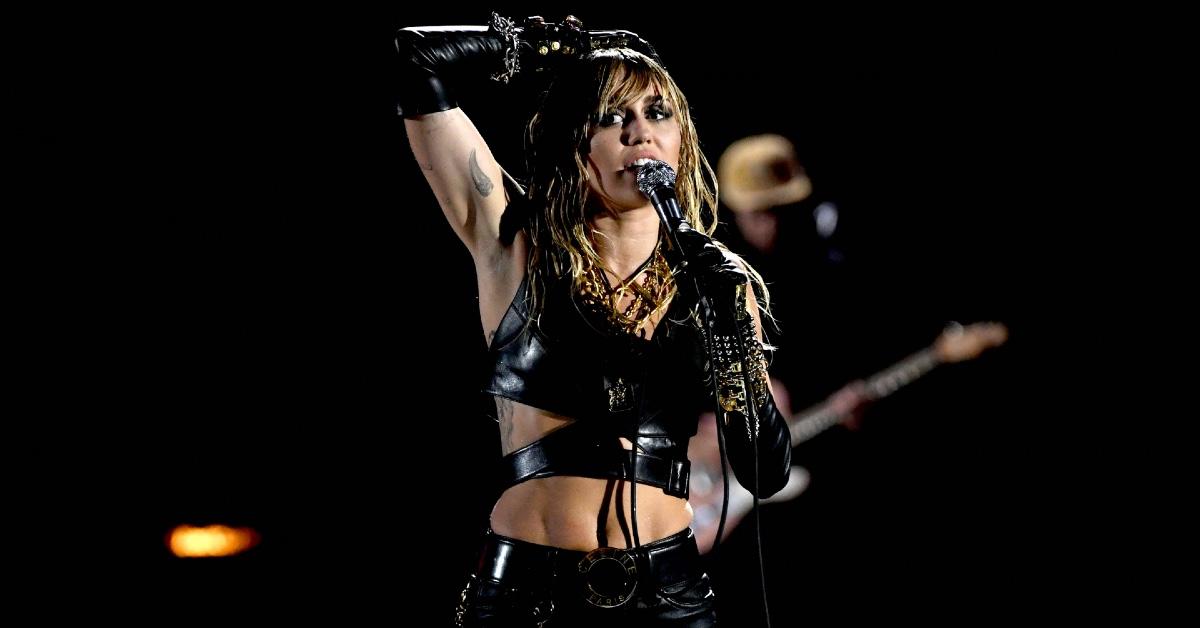 Article continues below advertisement
Article continues below advertisement
During his short but extensive career, The Kid LAROI has collaborated with many young rap artists, including Lil Tecca, Lil Mosey, Lil Tjay, YoungBoy Never Broke Again, Internet Money, Onefour, and with his mentor Juice WRLD. On April 30, 2021, The Kid Laroi released a remix of his song "Without You," featuring Miley Cyrus, with whom he performed the song on the May 8, 2021 episode of SNL.
Article continues below advertisement
Who is The Kid LAROI dating?
The Kid Laroi was dating TikTok star Katarina Deme as of February 2021, but the pair reportedly split in April. However, rumors of a breakup have been unconfirmed, as the pair still follow one another on social media. There were also brief rumors that he dated Addison Rae after he released a song with her name in the title, but it was later revealed they were just friends.
Miley Cyrus dedicated her performance on 'SNL' to her godmother, Dolly Parton.
Fans of her Hannah Montana days are familiar with the fact that Dolly Parton is Miley Cyrus' godmother. The musician gave Dolly a shoutout on SNL after performing a cover of her song "Light of a Clear Blue Morning" to help SNL cast members to honor their mothers for a Mother's Day segment. All the SNL cast members and featured guests appeared with their mothers onstage.
Article continues below advertisement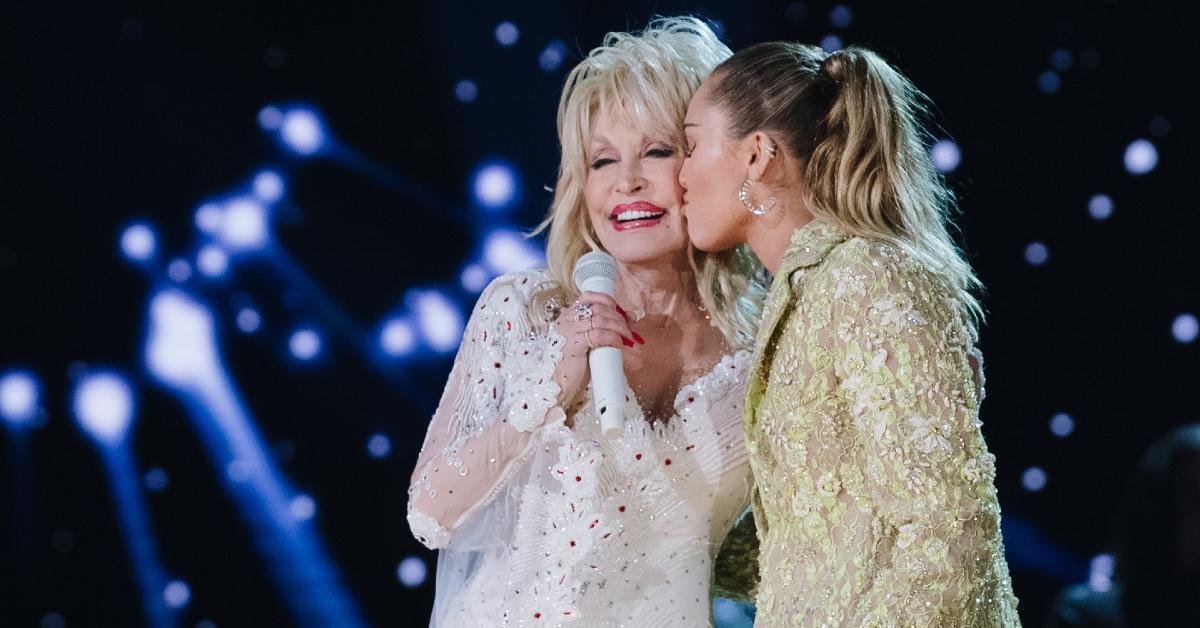 Dolly opened up to Good Housekeeping about her special bond with Miley, which stemmed from her long-term friendship with Miley's father, country legend Billy Ray Cyrus.
"I worked with Billy Ray for all those years, when he had 'Achy Breaky Heart,'" she explained. "We just kind of gelled, 'cause we're both country kids. We had a lot of fun just talking about that. And then when Miley came along, I said, 'She's got to be my fairy goddaughter.'"
Article continues below advertisement
The "Jolene" singer has even appeared on an episode of Hannah Montana as Miley's in-show godmother, and the pair have performed together several times throughout the years. Dolly also said she preferred to be a positive example for Miley rather than giving her advice, especially when it comes to romantic relationships. "Everybody's different. You've got your own journey," she said.
It sounds like the May 8 episode of SNL, while initially fraught with controversy, resulted in a heartfelt moment to celebrate Mother's Day amid a pandemic. Miley's latest album "Plastic Hearts" is available for streaming now, as well as The Kid LAROIs mixtape "F--k Love." Episodes of SNL can be streamed through Hulu.