A Voice-Acting Legend Gives Life to Olmec on 'Legends of the Hidden Temple'
The CW's new version of Legends of the Hidden Temple updated many elements of the classic Nickelodeon game show. This time around, it's adults braving the temple, not kids. The set is outdoors now, not in an Orlando soundstage. And Cristela Alonzo is hosting this version, not Kirk Fogg.
But at least one element has remained the same: It's still Dee Bradley Baker who voices Olmec in Legends of the Hidden Temple.
Article continues below advertisement
"When we asked Dee Bradley Baker to return as the one and only Olmec, our giant talking stone head, and he said, 'Let's rock,' that was all I had to hear," LOTHT executive producer Scott Stone said in a statement this July. "Olmec lives."
Dee Bradley Baker has been voicing characters for more than three decades now.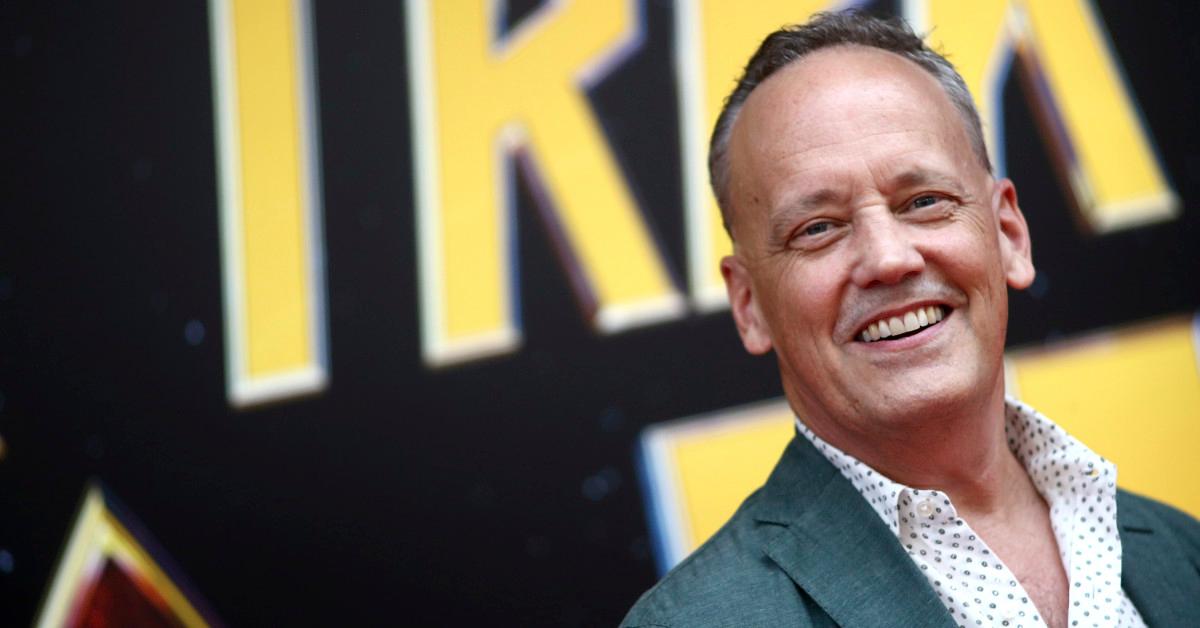 Dee's voice credits date back to 1984, and they include dozens of characters on the animated TV shows Johnny Bravo, Cow and Chicken, The Powerpuff Girls, SpongeBob SquarePants, Ben 10, and Adventure Time.
More recently, he has voiced the goldfish Klaus in American Dad!, the blob Murf in Star Trek: Prodigy, and the title squad of Star Wars: The Bad Batch.
Article continues below advertisement
On the big screen, Dee has voiced Daffy Duck and the Tasmanian Devil in Space Jam, three characters in The Boxtrolls, and the rat Sebastian in The Suicide Squad.
He has also lent his voice to the video games in the World of Warcraft, Gears of War, Halo, Diablo, and Overwatch franchises.
He uses his "best basso profondo" voice for Olmec.
In 2017, long before The CW announced it was rebooting Legends of the Hidden Temple, Dee revealed how he came up with Olmec's voice for the 1993–1995 original.
Article continues below advertisement
"I was just using my best basso profondo that I had developed from taking singing lessons, which I was doing in Orlando, Fla., at the time, with the late, great Manny Lujan, who was a great help to me," the voice actor explained to The A.V. Club at the time. "He was an opera-trained singing teacher who really got my range from way down here to [makes animal-like squeal] all the way up there."
Article continues below advertisement
With that teacher's help, Dee strengthened and separated his low and high voices.
"And when [the Legends of the Hidden Temple] audition came along, they wanted something big and authoritative," he added. "And so that's what I went with"
Dee created a website to help aspiring voice actors.
The 59-year-old has a website, I Want to Be a Voice Actor!, in which he offers resources to people who want to break into voice acting.
"After a good run of success voice acting in L.A., I figured it was my turn to lend a hand to a new generation of performers in the most friction-free manner possible," Dee wrote on the site.
He went on: "I hope it's a constructive and practical resource for those suited to voice acting — and for those who aren't. It's rare in this world to share what you've amassed by luck and sweat with others for free. But this is part of the DNA of a creative person. It's good to be entrepreneurial, but ultimately, what you create, what you learn, is a gift to be given and shared not merely sold."