Mini Is Stepping Down as the Fnatic 'Valorant' Head Coach — Who Will Take His Spot?
Mini is stepping down as the head coach of Fnatic's 'Valorant' team, and the organization is now searching for his replacement — but who will fill his shoes?
The Gist:
Mini is stepping down as the head coach of Fnatic's Valorant team.
It's unclear who will take over the head coach role in his absence.
Mini might stay with Fnatic but take on a different role.
Article continues below advertisement
After playing a crucial role in their success over the past few years, Jacob "Mini" Harris is stepping down as the Fnatic Valorant head coach. The move will have serious implications for the team, the most immediate of which is finding a suitable replacement.
So, who will be the head coach of Fnatic's Valorant team? Here's everything we know so far.
Who will be head coach of Fnatic 'Valorant'?
While Mini has confirmed he's stepping down from the role, it's currently unclear who will replace him as the head coach of Fnatic Valorant. In fact, Collin Johnson, Fnatic's Valorant team director, announced that an application page for the role should be open "soon."
Article continues below advertisement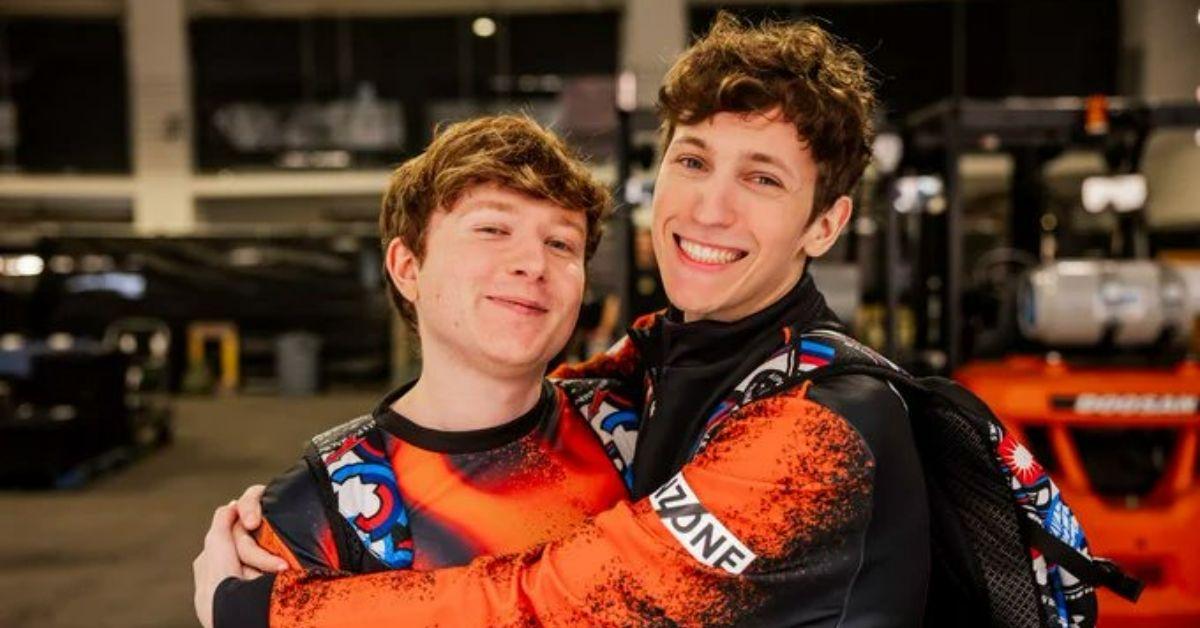 "We should have an application page out soon for the Head Coach position — but if you have any questions or any inquiries you want to put through, reach out to me here or on my email," reads the statement from Collin. "We started the search already this month and have some great candidates!"
Collin also notes the team is open to "applicants from all regions," which should give them a massive pool of talent to draw from.
Article continues below advertisement
As for Mini, it sounds like there's a possibility he'll stick around with the team in another capacity.
"Whilst conversations continue with Fnatic to figure out a suitable future, my contract has ended so I will also be looking at offers from other teams," he said on Twitter. "The roles I would be most interested in are assistant coaching or GMing, I am open to exploring other roles if it made sense."
Article continues below advertisement
Thankfully, it sounds like Mini's departure didn't come out of left field. The star head coach had told Fnatic management "around six months ago" that he likely wouldn't re-sign as head coach, in an attempt to improve his work-life balance.
Fans react to the departure of Mini.
Losing Mini is clearly a big setback for the team, but fans were quick to support the coach on social media.
"It was great watching you bring Fnatic two international wins," wrote one fan on Twitter. "Thanks for the memories and the jersey. I will miss the coach Mini cams in future VCT, unless you take another head coach position? I'll look forward to it!"
Article continues below advertisement
Others simply wish him "the best of luck" in the future and call him a "Hall of Famer." Mini is clearly loved by the community and excels as a coach — so there's no doubt he'll land in another organization in no time. The difficult part might be finding a role with a suitable work-life balance, as most high-level positions in esports require incredible dedication and time commitments in order to succeed.
During his run as head coach of Fnatic's Valorant team, Mini found heaps of success, including a second-place finish in the VCT 2023 EMEA League and a win at the VCT Masters Tokyo. Fnatic has some pretty big shoes to fill, though there's no doubt plenty of high-quality applicants will be lining up to take on the challenge.