Who Walked Away as the Winner of 'MasterChef Junior' Season 8? (SPOILERS)
Season 8 of 'MasterChef Junior' has ended, and here's everything you need to know about the finale — including who won the grand prize.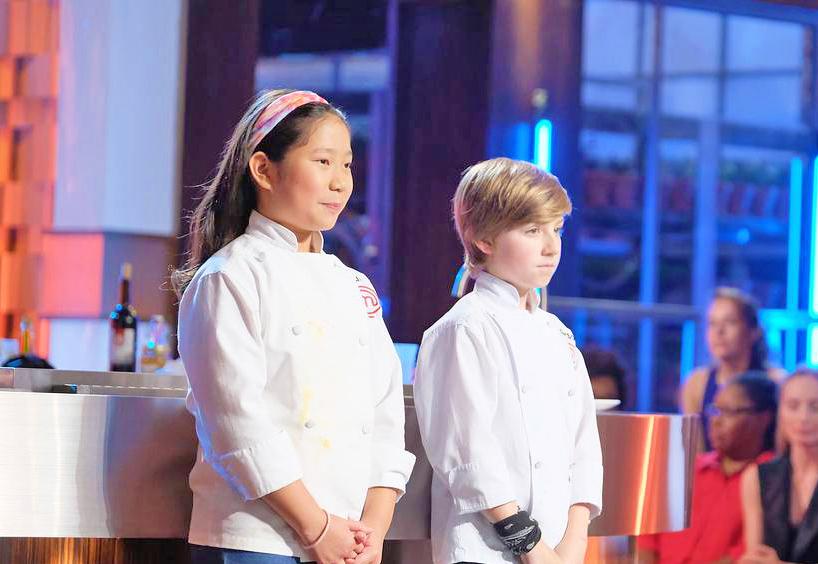 Spoiler alert: This article contains major spoilers for the Season 8 finale of MasterChef Junior.
Season 8 of MasterChef Junior ranks as one of the most difficult yet. There have been several chaotic challenges for the cheftestants, like cooking for a crowd at a renaissance fair and participating in a tag team challenge with WWE superstars.
Article continues below advertisement
Although these challenges have stumped many young contestants, two talented chefs thrived in the kitchen and secured a spot in the top two: Grayson Price and Liya Chu. In the Season 8 finale, the two finalists battled it out one last time.
Now, with $100,000, brand-new kitchen appliances, and a trip to Las Vegas to dine with Gordon Ramsay at his restaurant on the line, who rose to the top and won MasterChef Junior Season 8? Keep reading to find out!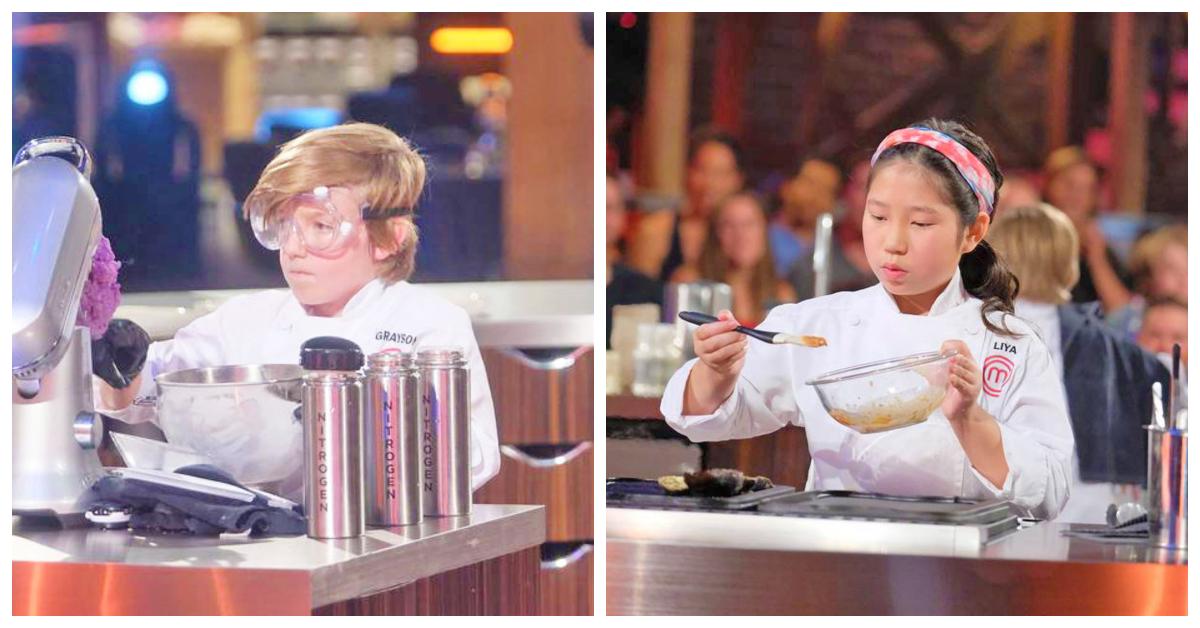 Article continues below advertisement
What went down on the 'Masterchef Junior' Season 8 finale?
The stakes were incredibly high in the Season 8 finale of MasterChef Junior. With their families and past cheftestants cheering them on, Grayson and Liya were tasked with creating an entree and dessert that best represents themselves. Grayson hails from Austin where he must assuredly keep it weird, but did that weirdness extend to his final entree?
It kind of did because Grayson landed on venison, which is a pretty tricky meat to deal with. Unfortunately, a sticky situation with his potatoes arose, and Grayson got a little emotional. Thankfully dad was there to talk him through it.
As for Liya, she opted to honor her Chinese heritage with a dish utilizing traditional Chinese ingredients. It took a minute for Liya to get her duck in the pan but once things got going, it was pretty smooth sailing from there. Grayson's Togarashi Dusted Venison Loin with Smoked Whipped Potato, Blackberry Gastrique, and Shishito Peppers was a hit with Aaron and Daphne though Daphne thought the potatoes could be a bit more creamy.
Article continues below advertisement
Liya went with Spiced Duck Breast with Scallion Pancakes and Miso Eggplant. Once again, the judges had nothing but good things to say about this inventive entree. Even Aaron's backhanded compliment of deceptively simple yet complex didn't hurt that much. Now, it's on to the desserts. Grayson pulled a Texas Ruby Red Grapefruit Curd with Fennel Pollen Financier and Pea Flower Sorbet seemingly out of nowhere and while it was delicious, both judges thought he was a little heavy-handed with the pollen.
Article continues below advertisement
Liya dropped off a Coconut Pandan Panna Cotta with Passion Fruit Coulis and Sesame Tuille and we are very embarrassed about mostly eating Oreos every night. Once again, simple but complex is the name of the game here. The judges really seem to err on the side of a dish that doesn't look complicated but explodes in their mouths. And the winner is...
Who won 'Masterchef Junior' Season 8?
At last, the judges named Liya the winner of MasterChef Junior. Her dessert really seemed to be the deciding factor in choosing Liya as the winner. The judges were blown away.
Not only did Liya receive the customary $100,000 grand prize and the MasterChef Junior trophy, but she also received brand-new kitchen appliances and a once-in-a-lifetime experience to dine with Gordon at his Las Vegas restaurant.
Article continues below advertisement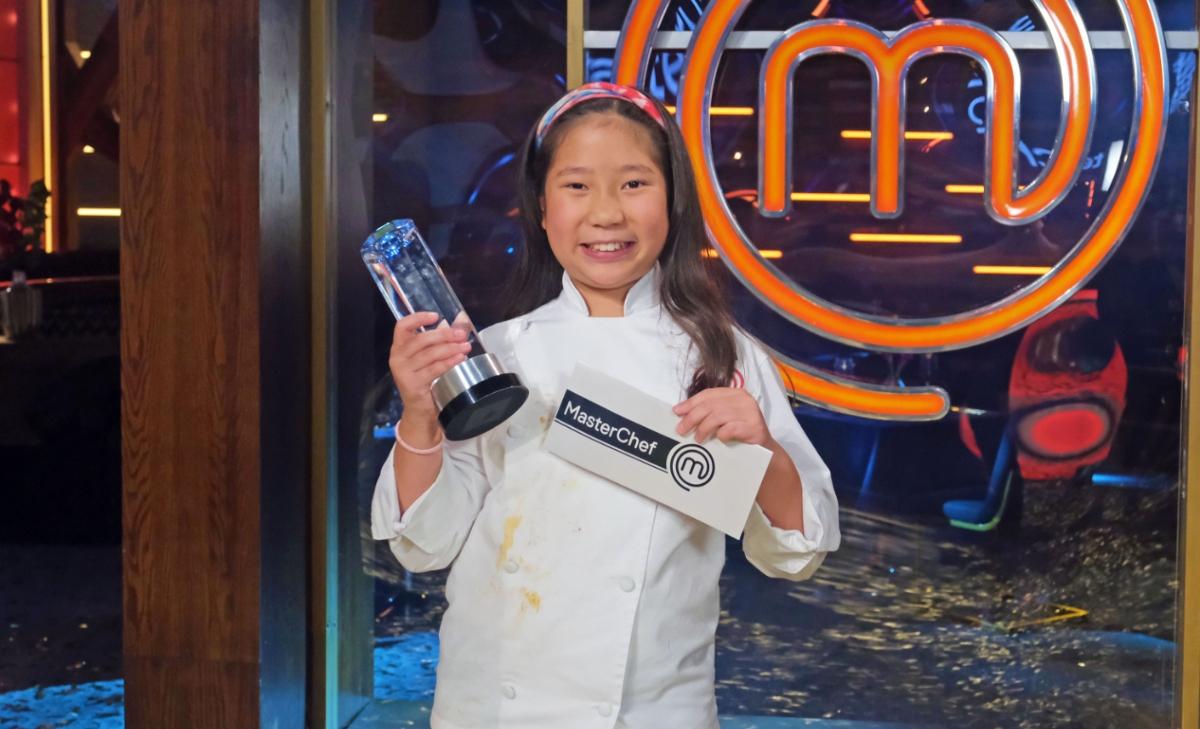 In a June 2022 interview with lohud, Liya chatted about her love of cooking which really comes from her parents. "I started cooking around 9-years-old but I've always been watching my parents cooking at their restaurants and learned mostly from them because they're always cooking at home and I like to chip in sometimes. I like to cook with them and be next to them." How adorable is that answer?
Regarding her time on Masterchef Junior, Liya said the best part was traveling to different places and meeting new people. Even though it's a competition show, she also walked away with a couple of friends like Eva, who lives near her in New York. Hopefully, they can get together for a good meal soon that most of us couldn't possibly prepare as adults.