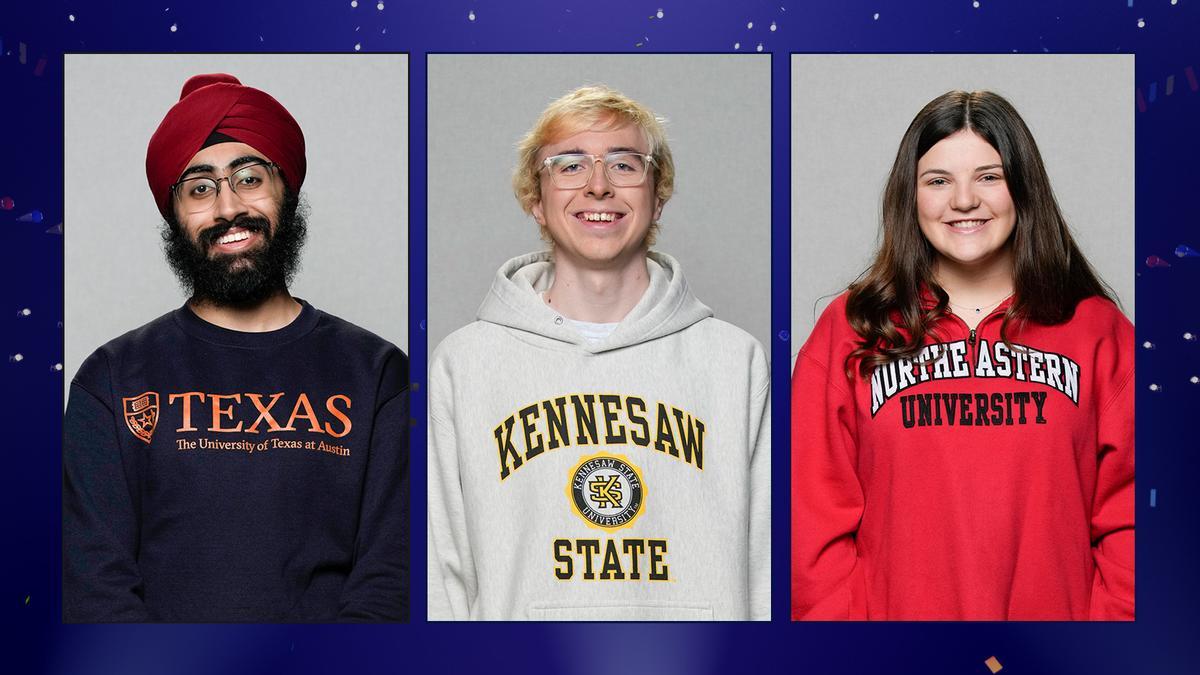 And the Winner of 2022's 'Jeopardy! College Championship' Is...
Two weeks ago, the Jeopardy! College Championship began with 36 students from colleges and universities all across the United States. Temporary host Mayim Bialik led the hopeful contestants through countless questions with one goal in mind: winning of course.
The College Championship is extra fun for a number of reasons, one of them being that there are more opportunities to go home with some cash than on regular Jeopardy! While the winner claims the $250,000 grand prize, along with the championship title, second place takes home $100,000, with third place leaving with $50,000.
Article continues below advertisement
And that's not even it. Fourth place secures $35,000 while eight semi-finalists each bring back $20,000. The remaining quarterfinalists each earn $10,000 for making it on the stage.
So, who won the Jeopardy! College Championship and that sweet $250,000 grand prize? Let's meet the winner!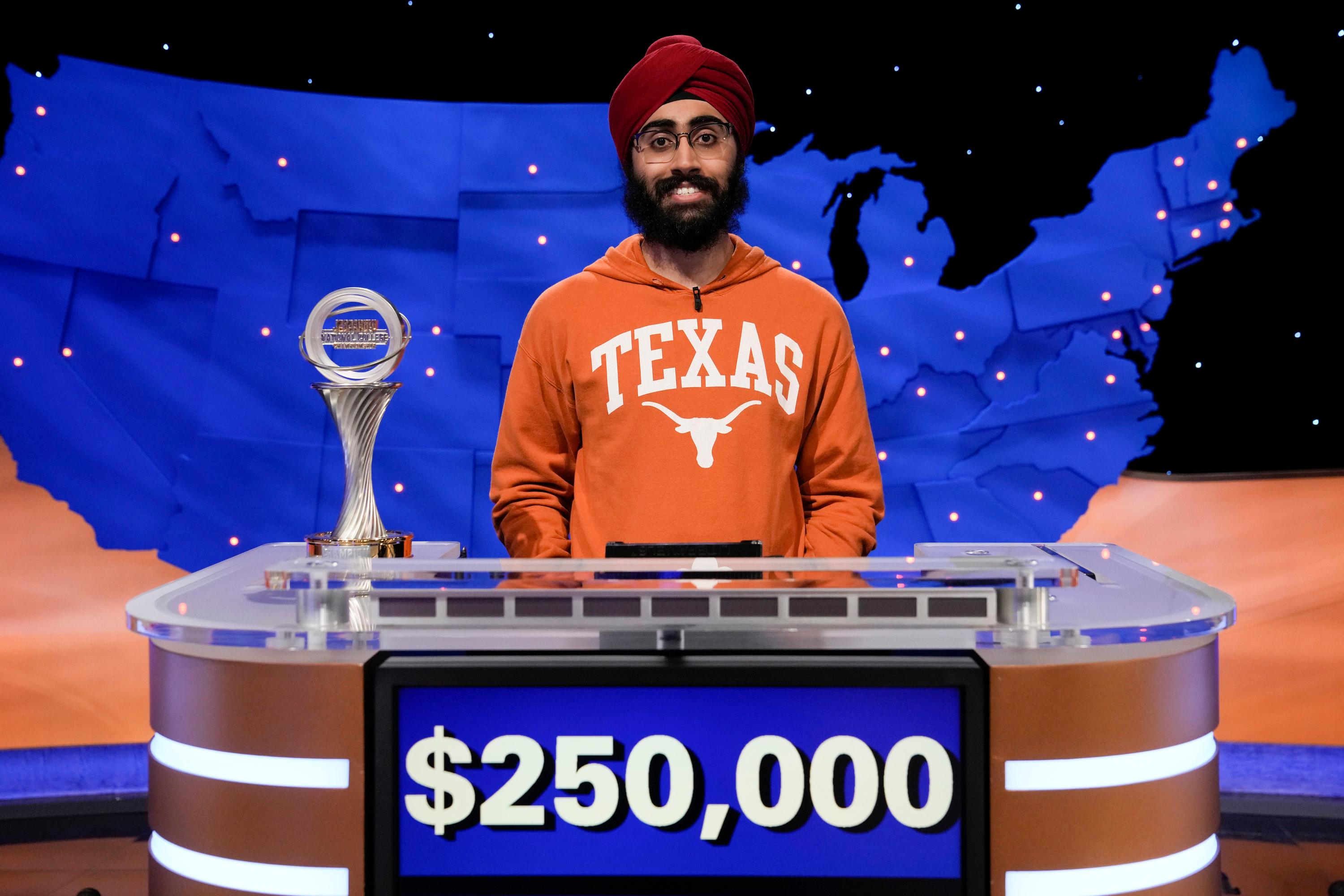 Article continues below advertisement
Who won the 'Jeopardy! College Championship' tournament?
Jaskaran Singh of the University of Texas at Austin is waking up tomorrow $250,000 richer and with the title of Jeopardy! National College Champion. He's a senior graduating in 2022 with a double major in finance and economics. Hopefully he can use that to get more bang from his Jeopardy! buck.
Before the finals, Jaskaran chatted with his school's digital news site, UT News, about his journey to Jeopardy!, which began with his mom. "I watched Jeopardy! when I was a little kid, and my mom had me apply when I was 13, but I didn't make it past the audition stage," he said. In 2021, she encouraged him to apply again by asking, "What's the worst that could happen?"
Article continues below advertisement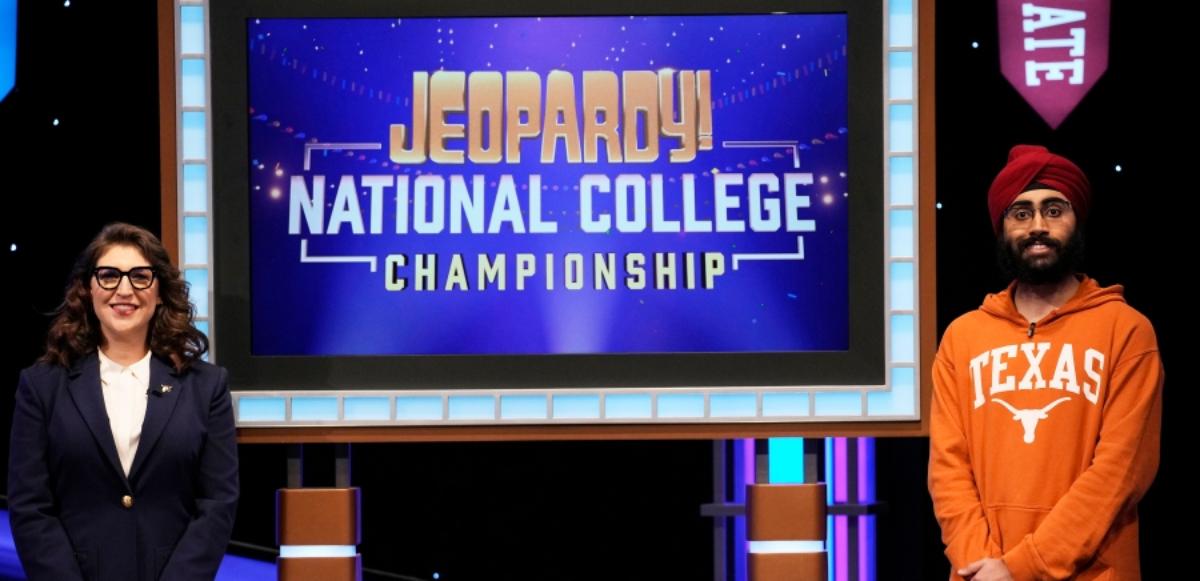 Jaskaran is no stranger to trivia. He helped his team win the national championship as a member of his high school's Quiz Bowl. He also joined UT's Quiz Bowl team, which is headed to the nationals in April 2022 for the first time in years. He says he likes to "read the news to keep up with what's going on," which clearly helps with having a wide range of knowledge. He's especially fascinated by history, going down the occasional YouTube rabbit hole on the subject.
Article continues below advertisement
What was it like actually being on 'Jeopardy!'?
Honestly, Jaskaran looked as cool as a cucumber while on the show, but he definitely felt some of the pressure that comes with being on TV. When one category in particular was giving him trouble, Jaskaran said, "My brain was not working in that moment. Just the experience of being in a TV studio and having lights bearing down on you, and makeup put on you. That sort of gets to you." Thankfully it didn't get to him so much that he didn't triumphantly emerge as the winner.
Article continues below advertisement
Even when he knew he was definitely going to be in the finals, it just wasn't sinking in. "I know I was nervous, because when I came backstage, I was sweating." He went on to say, "There was some kind of delayed emotional response."
Jaskaran has a life outside of trivia.
After appearing on Jeopardy!, Jaskaran received 250 requests on LinkedIn but he won't be needing them. After an internship with Boston Consulting Group in Dallas, he was offered a job post-graduation. He seems to be taking it "easy" during his final year of school with a "computer science class to finish out my minor, Russian as an adjunct to my economics double major, and a bunch of history classes I've wanted to take."
Well, now Jaskaran has made history himself. Congratulations!