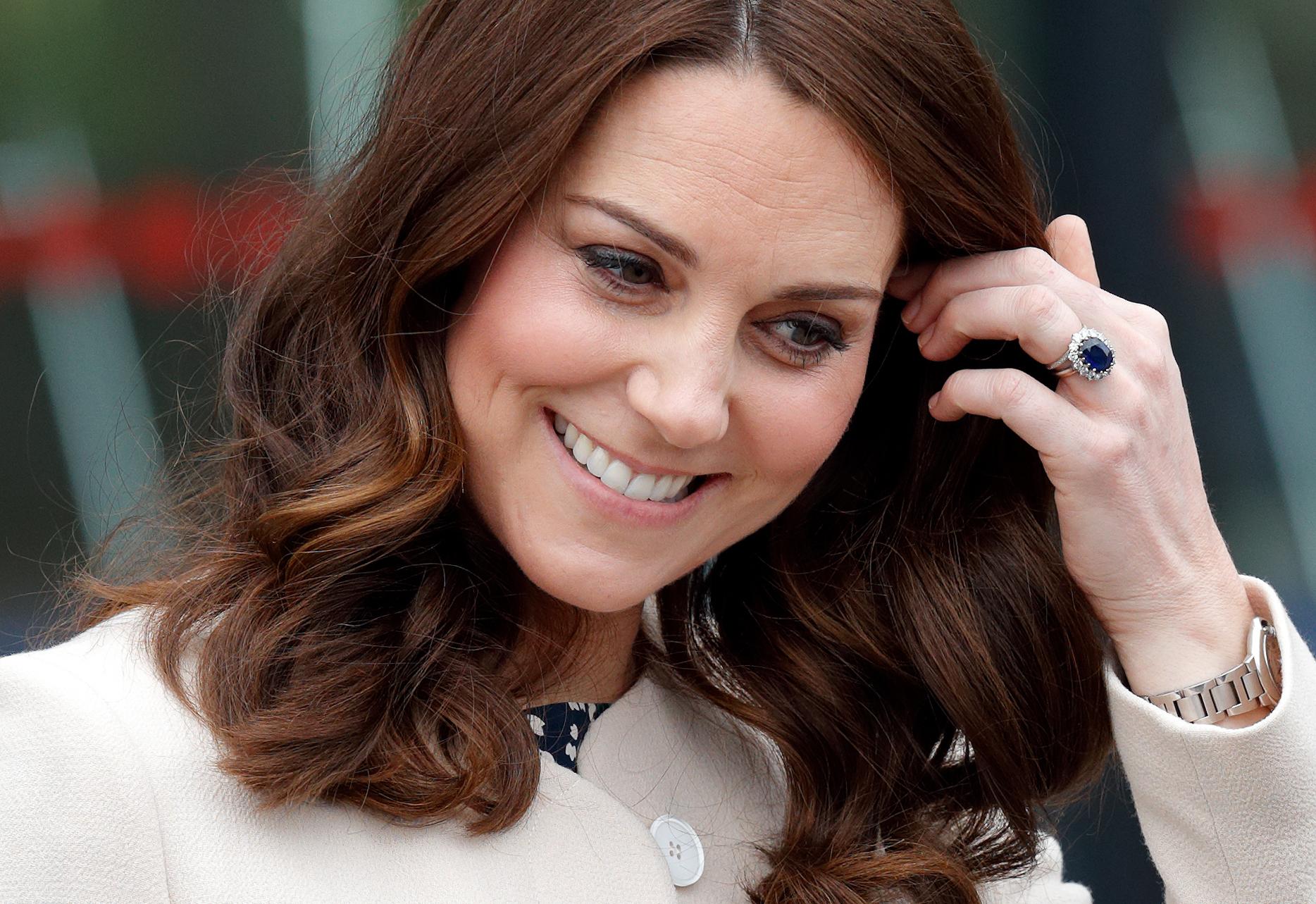 Here's the History Behind Kate Middleton's Engagement Ring
When Prince William proposed to Kate Middleton years ago, the ring he used was a diamond-circled, 12-carat oval sapphire ring that once belonged to his mother, Princess Diana.
Article continues below advertisement
The ring, while only a few decades old itself, still holds great value to the royal family. In fact, the origin of the ring dates back centuries.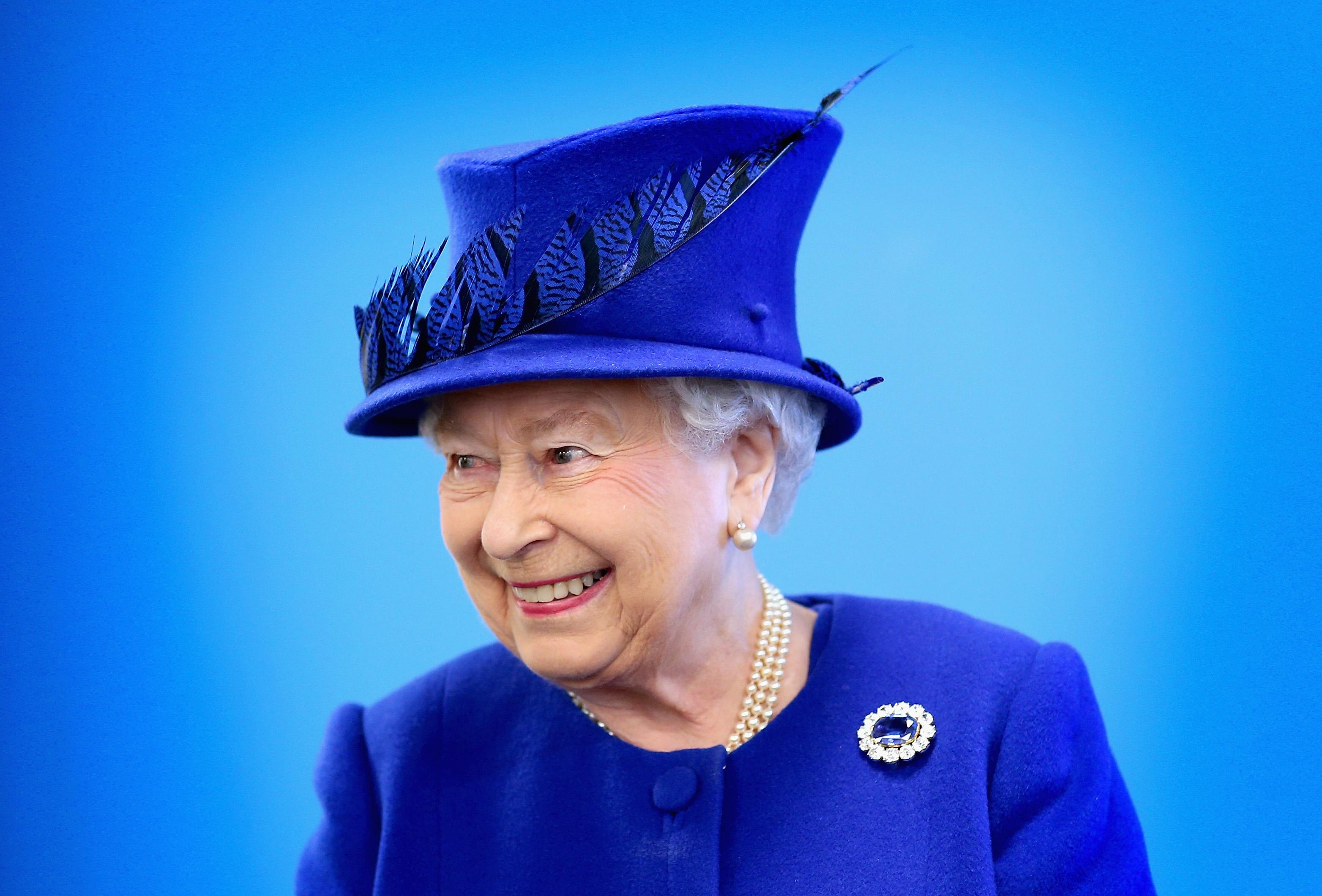 Article continues below advertisement
The idea for the ring dates back to 1840.
When Prince Albert was set to propose to Queen Victoria in 1840, he had a jeweler make a special brooch for her of sapphire and diamond. The design of the brooch is very similar to that of the ring: a large, oval sapphire encircled by diamonds.
British jeweler Garrand made the brooch for Queen Victoria, and she loved it.
"She found she loved it so much that she decided to wear it on her wedding day as her something blue on the front of her dress," Garrand current creator Sara Prentice said, according to Brides.
She treasured the brooch deeply, until her husband's death in 1861. Then, it became a precious family heirloom that has been passed down over the years. Queen Elizabeth still wears the brooch on certain special occasions.
Article continues below advertisement
It was the inspiration for Prince Charles engagement ring.
When he was planning to propose to Princess Diana, apparently the brooch was a huge piece of inspiration for the Prince, and influenced the ring he ultimately gave her.
"It was said to be a strong influence on Prince Charles when he came to Garrard to purchase a ring for Lady Diana," Sara said. "He actually ended up setting a sapphire cluster ring for her."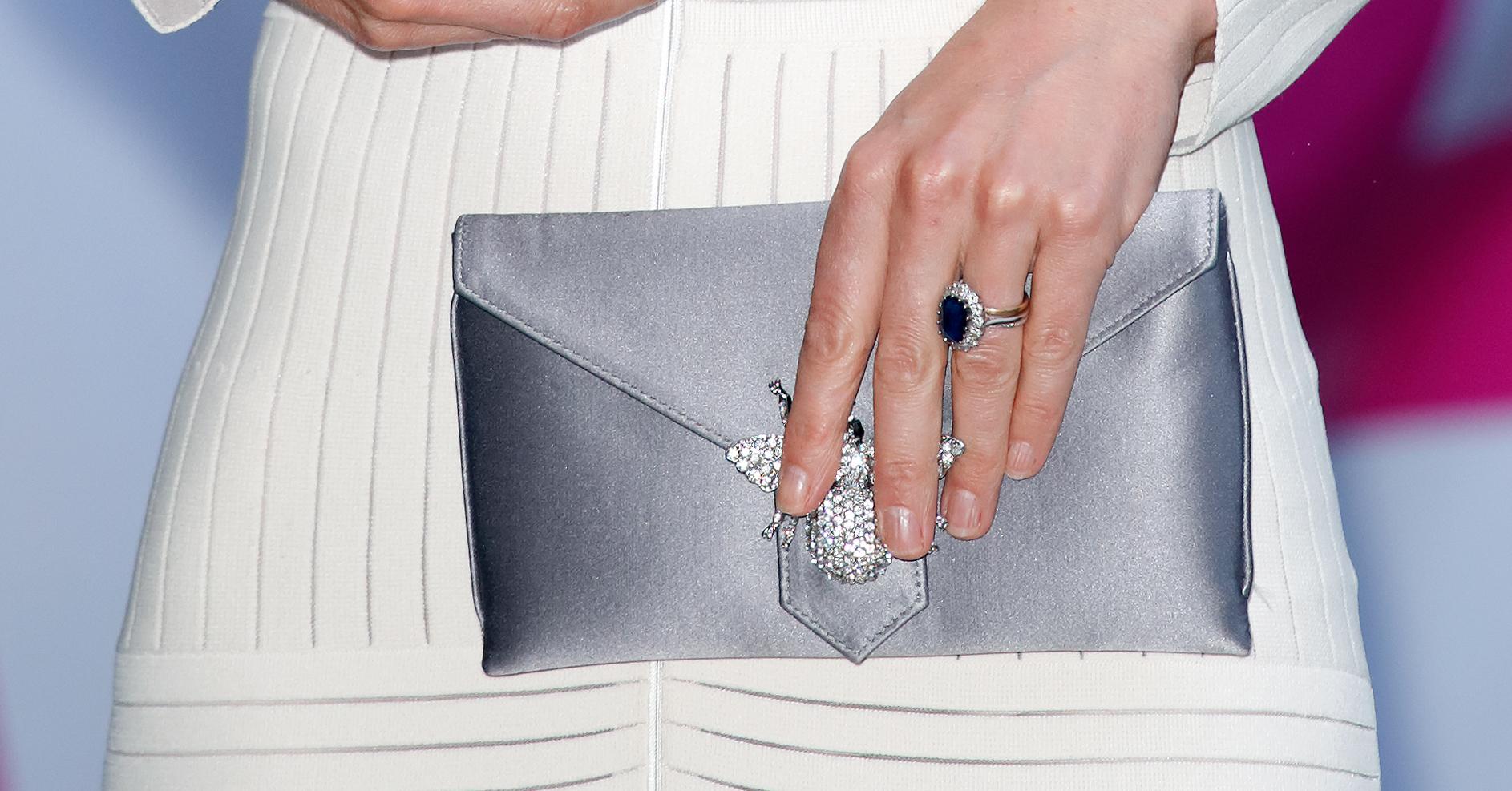 Article continues below advertisement
The ring was created by the same jeweler as the brooch it was based off of, and Princess Diana kept it until her death in 1997. So while the ring has only been in existence for a few decades, the origin is rooted much further back in the family's history.
Prince Harry was actually the one to get the ring.
After Princess Diana's death, both of her sons were able to collect one of her heirlooms for themselves. Prince William had originally picked a watch to keep of his mother's, while Harry was the one to select the ring.
The two had an agreement, however, that whoever would get engaged first would get to propose with the ring, which is why Prince Harry ultimately gave Prince William the ring when he proposed to Kate.
Article continues below advertisement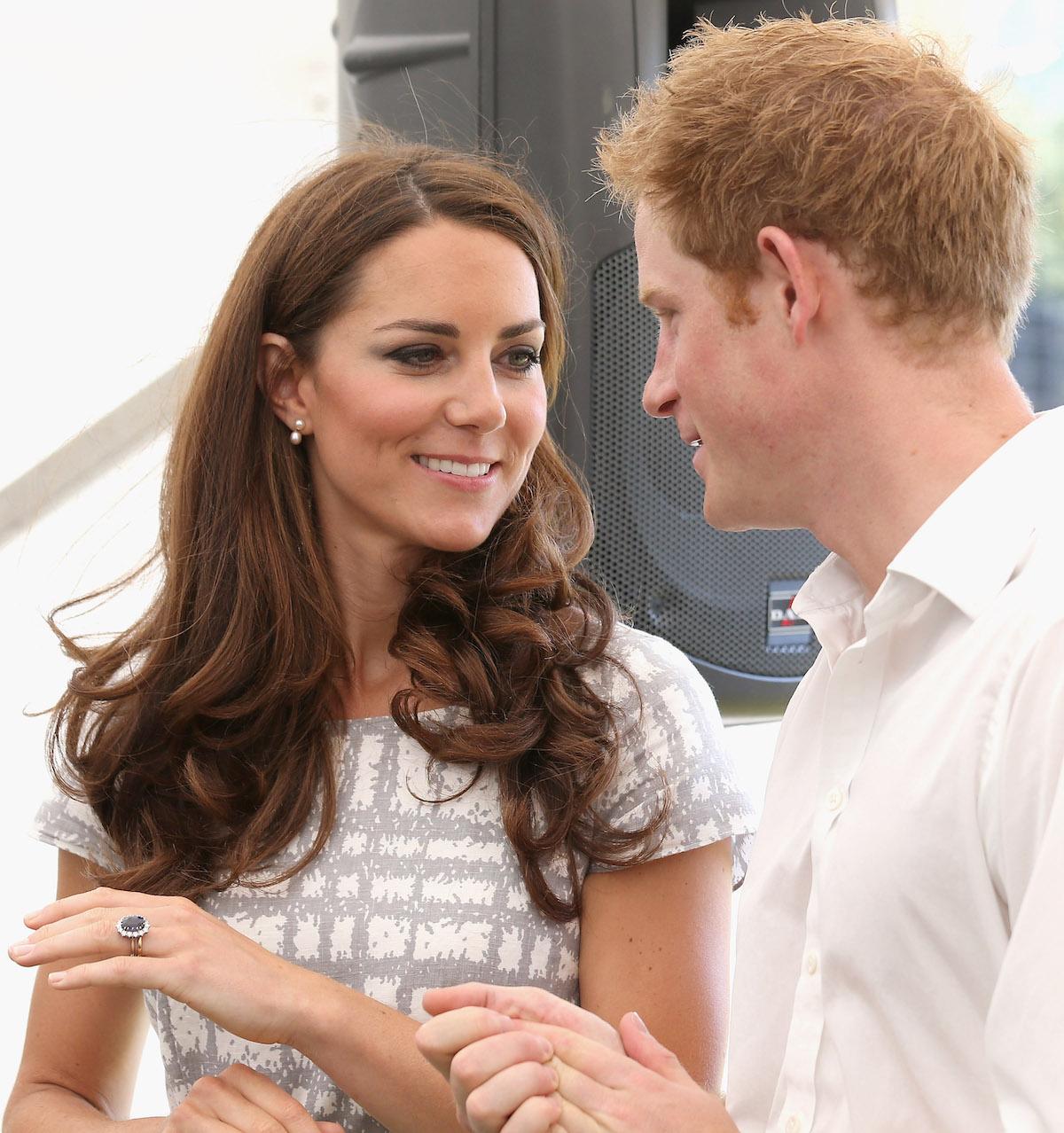 But Prince Harry gave his own special tribute to his mother when he proposed to Meghan Markle. The ring that he had created for his now-wife features a large, square-cut diamond flanked by two smaller diamonds on either side. Each of those smaller diamonds are from Princess Diana's personal collection, paying homage to his mom when he proposed.
While the sapphire ring that now adorns Kate's finger was an original created for Princess Diana, it's origin is deeply rooted in the family history, and is sure to continuously be passed on through the years. Once Prince William inherits all of the crown jewels from Queen Elizabeth, we'll likely get to see the brooch and the ring side by side.