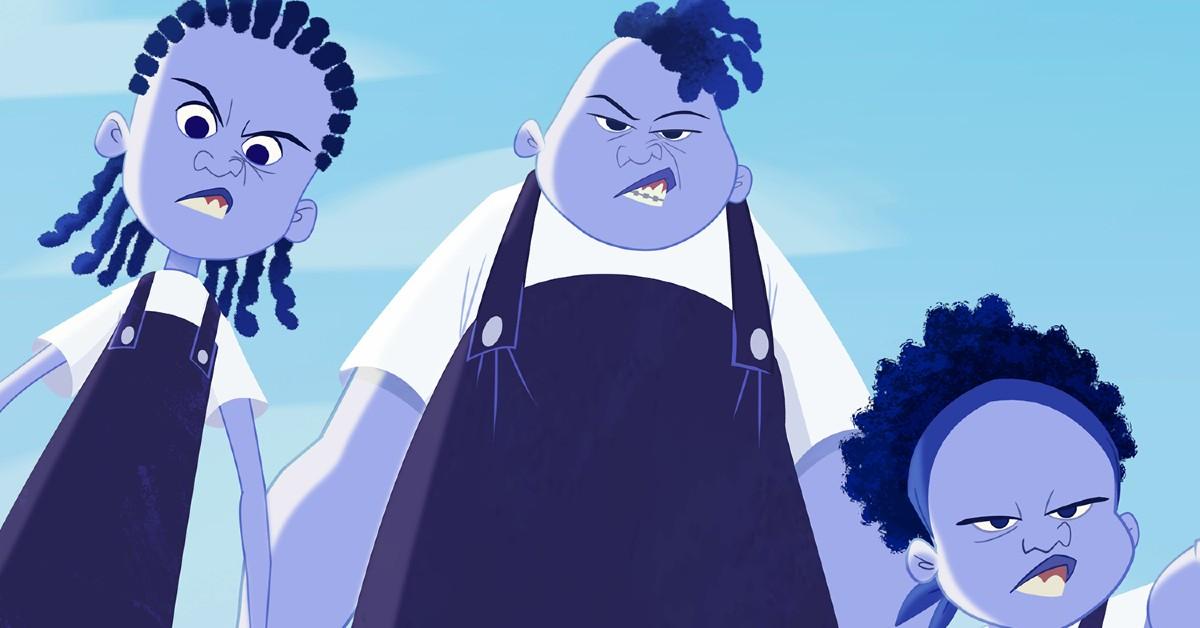 Hands Up, Cash Out! Why Are the Gross Sisters From 'The Proud Family' Blue?
You better hide that lunch money, because the intimidating Gross Sisters will rid you of every cent on your person. First introduced to the world in 2001, the Gross Sisters — Nubia (Raquel Lee Bolleau), Gina, and Olei Gross — are antagonists to Penny Proud's (Kyla Pratt) protagonist in Disney Channel's groundbreaking animated series The Proud Family.
Article continues below advertisement
The series followed the adventures of California-based 14-year-old Penny and her eccentric group of friends. Though she has a lovely home life, her father, Oscar Proud (Tommy Davidson), is notoriously strict and often finds it difficult to loosen the reins as his baby girl slowly becomes a woman.
With permanent frowns, matching overalls, and an aura that screams "bad news," the Gross Sisters are a menacing trio of bullies, with Nubia as the alpha sister who does all the talking. The Gross gals return in Bruce Wayne Smith's 2022 Disney Plus reboot series The Proud Family: Louder and Prouder, and yes, they're still blue. Not blue as in sad, blue as in the color cornflower blue. Fans have wondered why the bullies were designed to boast blue skin and hair for over two decades; but fear not, Raquel Lee Bolleau is here to clear up the mystery.
Article continues below advertisement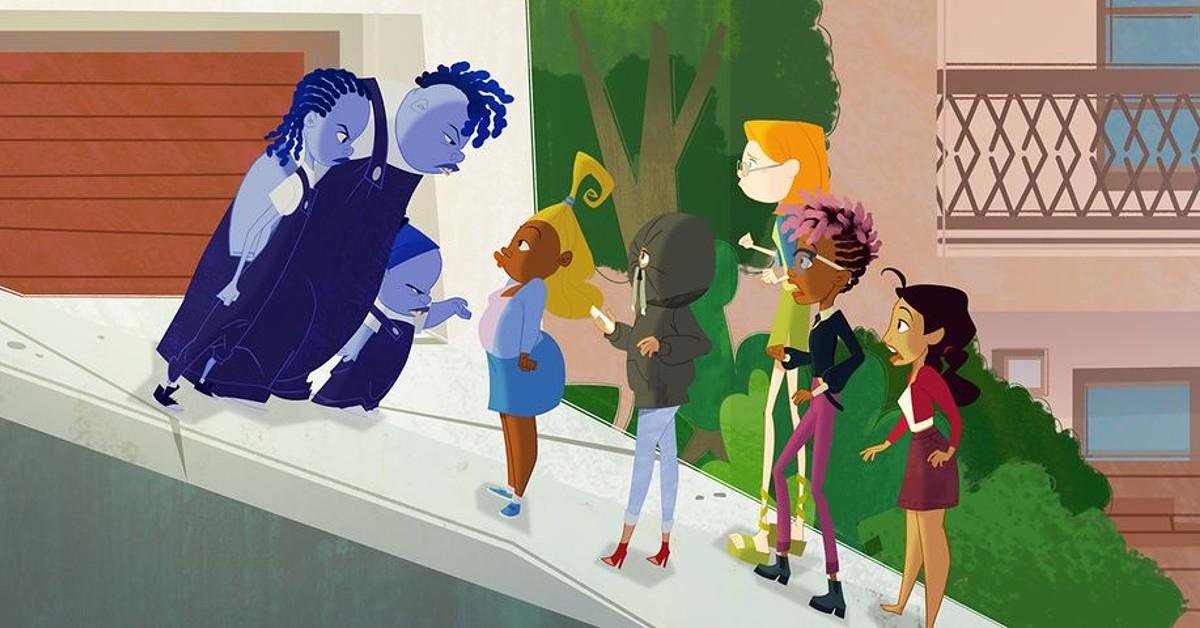 Why are the Gross Sisters literally the color blue?
In an interview with Global Grind, voice actress, The Amanda Show alumna, and natural haircare entrepreneur Raquel Lee Bolleau talked about reprising her role as the sisterly trio.
"Let me tell you something about the Gross Sisters, not only are we coming back louder and prouder but you guys have a treat coming because let's just say the Gross Sisters have not changed very much in their ways but they are definitely well-versed in what they do," Raquel told the publication.
Article continues below advertisement
"To say enough but not say too much, they have found new ways to get what they want," she continued. As to why they're blue, well, it's pretty darn simple. "They are ashy," Raquel explained. Wait, what?
"They are blue because they are ashy. If you look at their names, it's Nubia, Gina (Neutrogena) and Olei (Olay)," Raquel explained. "There's a purpose behind that. The Gross Sisters are the ashy bullies." Never in our lives did we imagine this would be the reason those girls are as blue as Blue from Blue's Clues.
Article continues below advertisement
"We all know that ashy friend," Raquel quipped. And though she feels her characters certainly represent clichés, as someone who grew up having "Black and brown" friends in L.A., Raquel is proud to be a part of a diverse, progressive family program.
"The Gross Sisters are pretty cliché in the way that they get down but hey, we also know that side of us too," she told Global Grind.
"Everything plays very true to the experiences that Black and brown people go through on a day-to-day basis. In school, in their neighborhood, amongst their friend group… it's very true to what people are dealing with. It's fun to be able to show it in a cartoon that kids relate [to] and see themselves in," Raquel Lee Bolleau concluded.
Though we certainly hope the Gross Sisters start taking care of their precious skin, we can't imagine seeing them any other way. Appearing as though they were plucked right from the work of Pablo Picasso's Blue Period is how we know Nubia, Gina, and Olei Gross.
New episodes of The Proud Family: Louder and Prouder are released on Wednesdays on Disney Plus.