Demi Moore and Bruce Willis Are Still Close, Even Though They're Divorced
As Bruce Willis retires from acting, many want to know why he and Demi Moore got a divorce, even though they've remained close in the years since.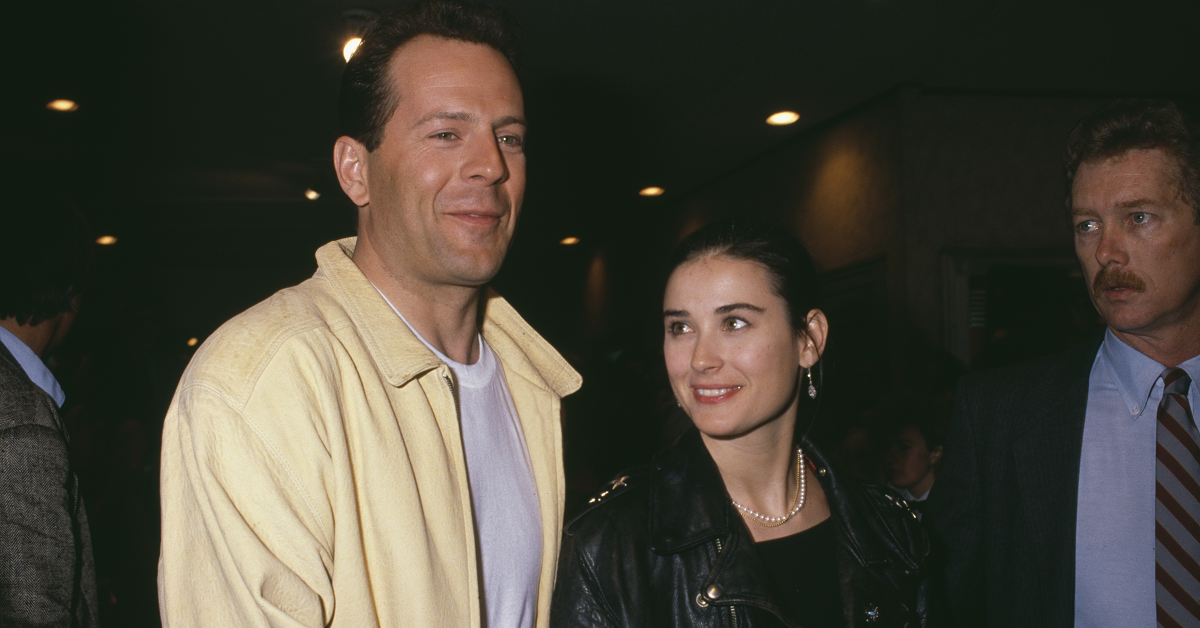 Movie fans around the world were devastated by the news that Bruce Willis had been diagnosed with aphasia and would be retiring from acting as a result. There's been plenty of discussion of the actor's diagnosis in the headlines, but some people have also taken the opportunity to revisit Bruce's life both on camera and in the world of celebrity relationships.
Article continues below advertisement
A complete timeline of Bruce Willis's relationship with Demi Moore.
Bruce and Demi Moore got married in 1987 after the two first met at the premiere of the film Stakeout, which starred Demi's then-fiancé Emilio Estevez. Demi had been married once before, to singer Freddy Moore from 1981 to 1985. After their marriage, Bruce and Demi had three children together: Rumer in 1988, Scout in 1991, and Tallulah in 1994.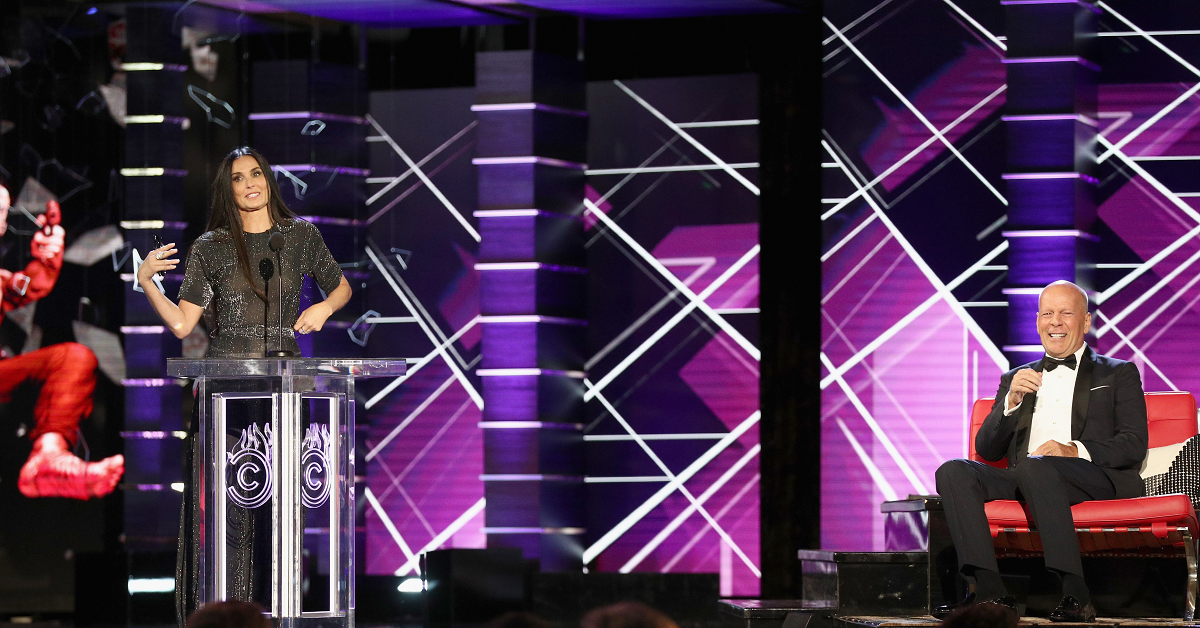 Article continues below advertisement
In 1998, four years after Tallulah was born, the couple announced that they were separating, and they filed for and finalized their divorce in 2000. Even at the time, Bruce said that he wasn't entirely sure what had gone wrong in their relationship.
"I still love Demi. We're very close," the actor explained during an interview with Rolling Stone.
"We have three children whom we will continue to raise together, and we're probably as close now as we ever were," the Die Hard actor continued. "We realize we have a lifelong commitment to our kids. Our friendship continues. The institution has been set aside … It's difficult to live your life and marriage under a magnifying glass, which is what happens to movie star couples."
Article continues below advertisement
Bruce and Demi have remained close post-divorce.
As Bruce's interview indicated, he and Demi intended to continue raising their children together, and it's clear that they've lived up to that commitment in the years since their divorce. Bruce remarried model Emma Hering in 2009, but Rumer said that he and Demi still worked to make her and her siblings feel like a family.
Article continues below advertisement
"I'm so thankful and grateful that my parents made such an effort at that time," Rumer told Larry King in 2015. "They always made an effort to do all of the family events still together and made such an effort to still have our family be as one unit, as opposed to two separate things, which I think really made an impact."
Rumer was the one who announced her father's retirement.
It's unclear what role Demi might be playing in Bruce's life today, but it's clear that Bruce's daughters have become advocates on his behalf as his health has deteriorated.
"This is a really challenging time for our family and we are so appreciative of your continued love, compassion and support," Rumer said on Instagram. "We are moving through this as a strong family unit, and wanted to bring his fans in because we know how much he means to you, as you do to him."
As Bruce steps back from public life, it's clear that he will be missed. Thankfully, the tributes to the actor on social media have been incredibly kind in recent days.