The Role of Jeff Was Recast in the Final Season of 'Better Call Saul' — Why Did Don Harvey Leave?
Why did Don Harvey leave 'Better Call Saul'? The actor portrayed cab driver Jeff in Seasons 4 and 5, but the character was recast for the final season.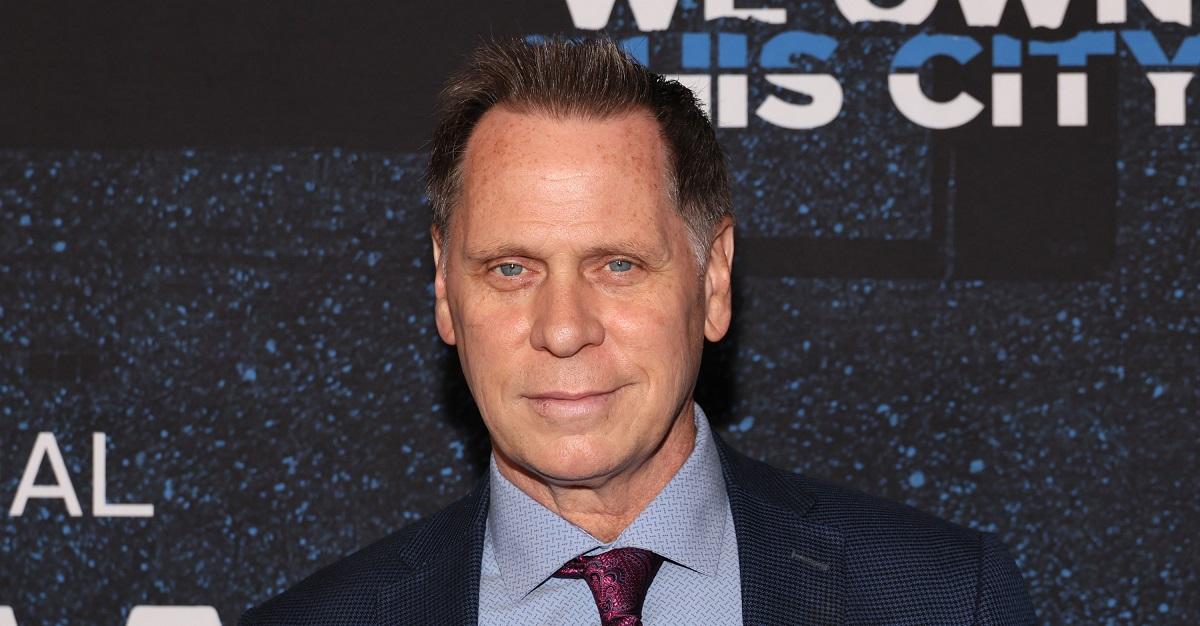 It's always pretty noticeable whenever an actor gets replaced in a popular series or movie. Whether it's due to a scheduling issue, some off-screen tragedy, or even someone getting canceled over saying something super offensive, even actors who are in it for the long haul might not be able to stick around for a whole series.
Article continues below advertisement
Such was the case in Better Call Saul with Don Harvey. While the actor has had a recurring role throughout the Breaking Bad prequel, he was replaced for the final season.
Why did Don Harvey leave the show right before the end? Keep reading for all the details on his sudden departure.
Article continues below advertisement
Why did Don Harvey leave 'Better Call Saul'?
Better Call Saul mostly takes place several years before the events of Breaking Bad and tells the origin story of dirty criminal lawyer Saul Goodman (Bob Odenkirk). Before earning his infamous reputation, he was Jimmy McGill, a lawyer struggling to make an honest living. The series depicts his development into the eventual criminal Breaking Bad fans know and love.
Like its predecessor, the series has received critical acclaim, and now it's in its sixth and final season.
Throughout the series in various flash-forwards, Jimmy interacts with a cab driver named Jeff, originally portrayed by Don Harvey. Though Saul is under one of his aliases, Jeff recognizes him immediately, causing problems in Saul's life. The two eventually become partners in crime, though Saul manages to blackmail Jeff into never revealing Saul's identity.
Jeff was present as a recurring character throughout Seasons 4 and 5 and was played by Don in every appearance.
Article continues below advertisement
Why did he leave before the series ended? Unfortunately for Better Call Saul fans, Don was busy at the time of filming Season 6. Entertainment Weekly reported that Don had a scheduling conflict with another series.
He currently stars in the HBO series We Own This City as a major character. He was contractually obligated to filming that show, rendering him unable to return to Better Call Saul.
But fear not! Jeff is still around for the final stretch.
Article continues below advertisement
The final season of 'Better Call Saul' recasts Jeff.
Apparently, Jeff was too integral to the final season for him to simply be written out of the show. As such, the series opted to recast the character and proceed as scheduled. In Season 6 of Better Call Saul, Jeff is portrayed by actor Pat Healy.
Article continues below advertisement
You may have seen Pat's face before. He portrays a recurring character in the firefighter drama Station 19. He also had minor roles in popular films like Pearl Harbor and Captain America: The Winter Soldier.
Though fans may miss Jeff as he was originally portrayed, the show still maintains a 100 percent on Rotten Tomatoes in its final season. If nothing else, Pat Healy simply bolsters the legacy of this prequel.
Catch the final episodes of Better Caul Saul Mondays at 9 p.m. EST on AMC.