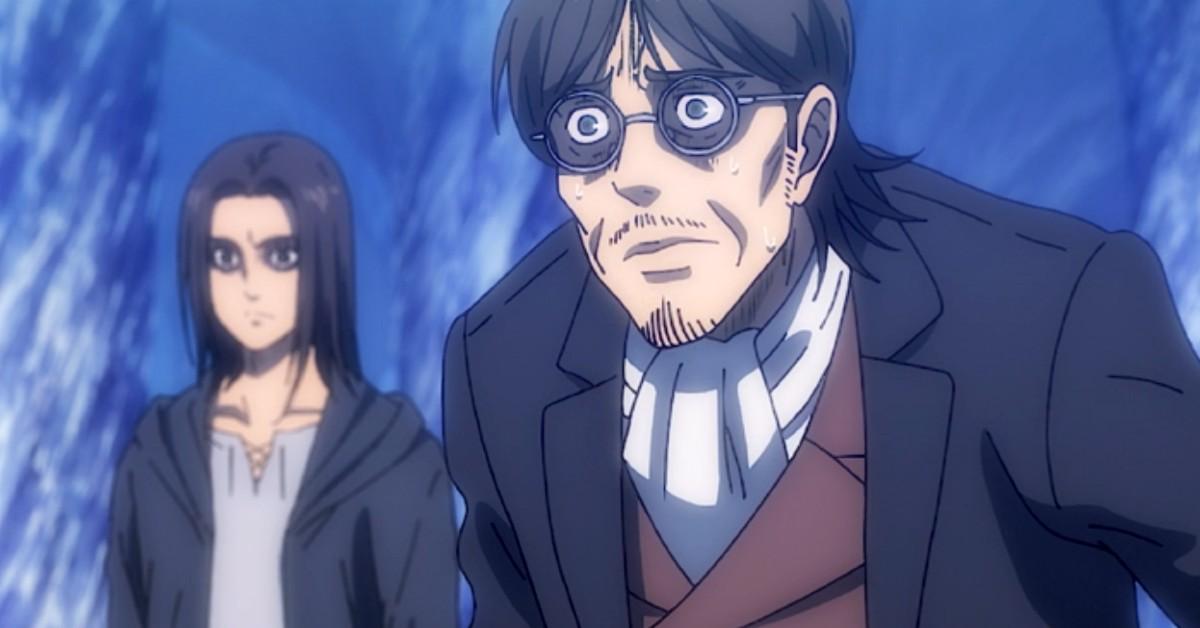 Why Does Grisha Give Eren the Founding and Attack Titans in 'Attack on Titan'? (SPOILERS)
Warning: The following article contains major spoilers for Attack on Titan Season 4, Part 2.
Zeke Yeager's choice to take his little brother Eren on a trip down memory lane in Attack on Titan with their father Grisha completely backfired. To Zeke's horror, instead of demonstrating to Eren that Grisha brainwashed him, Grisha's memories reveal that it was Eren pulling the strings all along. So why on Earth would Grisha still choose to pass the power of the Founding and Attack titans down to Eren?
Article continues below advertisement
The most egregious example of Eren's machinations with time was the slaughter of the Reiss family. The Reiss family were the royal family of Paradis Island. In Season 3, Eren was distraught after seeing memories of Grisha murdering the Reiss family, including the children. However, Episode 79 disclosed the real truth. Grisha, a doctor, couldn't bring himself to kill children. The current Eren (on the memory trip with Zeke) directly interfered with past Grisha, pushing him to murder the Reiss's.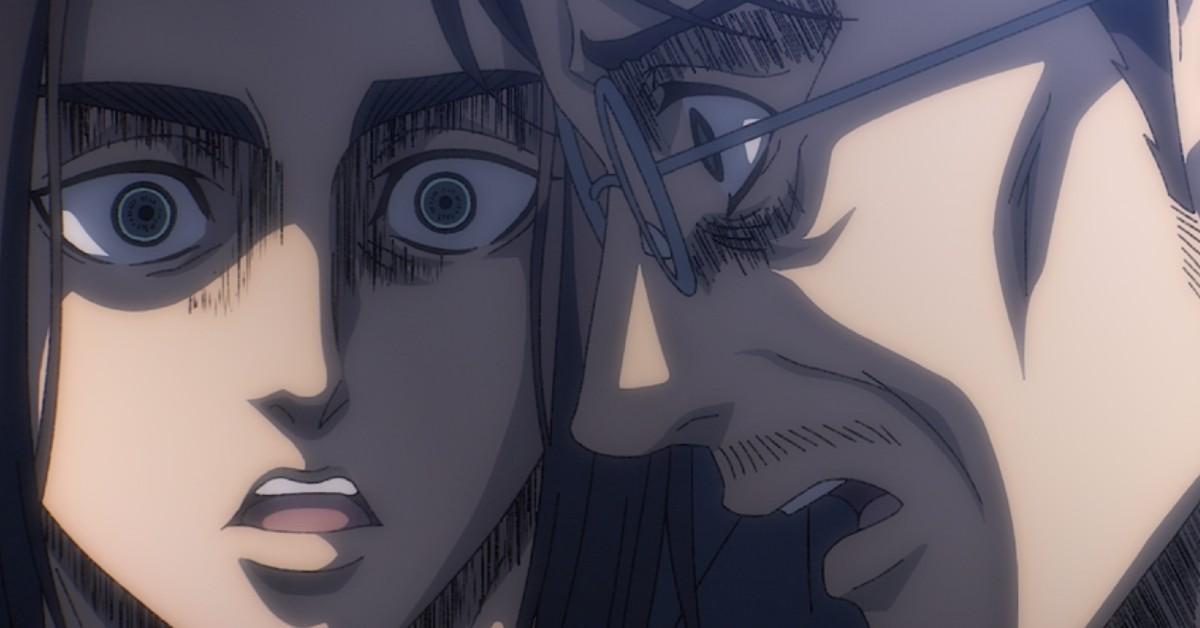 Article continues below advertisement
Here's why Grisha chose to pass down the Attack and Founding Titans to Eren anyway.
Zeke's mistake was failing to realize Eren's Attack Titan power, which was the ability to see memories of past and future Attack Titans. That was why Eren was able to communicate with past Grisha without completely wrecking the Attack on Titan timeline in a paradox. Although Grisha had put his knife down and hesitated to kill the Reiss family, Eren reminded Grisha about all of the atrocities that had occurred to his own sister, his first wife, and his comrades. Eren triggered Grisha's rage.
Grisha already possessed the Attack Titan, but Eren needed his father to steal the Founding Titan's powers from Frida Reiss in order to push forward with his master plan. Why? At this point in the story, the Eren of Episode 79 had already seen what his future self would do: trigger the Rumbling. After Grisha killed the Reiss family, he yelled at Eren, "Will Eldia really be saved because of this?" For context, Zeke, Grisha, and Eren are all Eldians.
Article continues below advertisement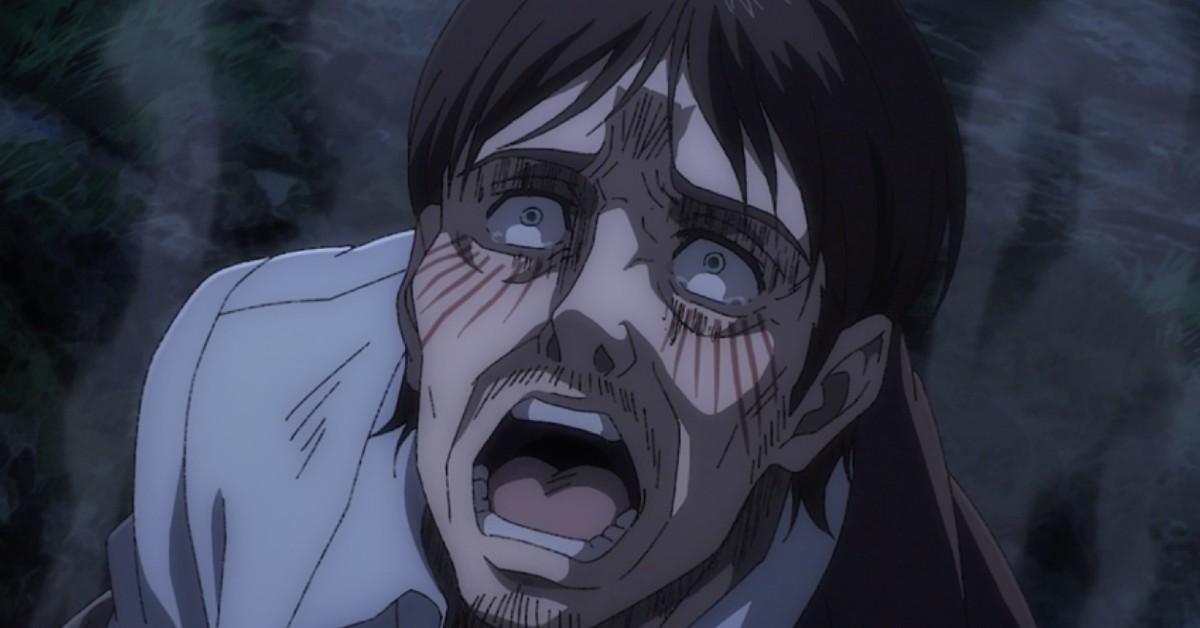 "Why won't you show me everything?" Grisha asked. Eren clearly didn't show his father his ultimate goal of triggering an Earth-ending apocalypse. However, at this point Grisha still thought he had a chance of saving his second wife, Carla. He had already lost so much attempting to fight for his people, the Eldians. However, there was still a part of him that was willing to sacrifice his desire to keep fighting if younger Eren and Carla were safe.
Article continues below advertisement
When Grisha reunited with the younger Eren, his desire for peace dissipated when Eren informed him that Carla was eaten by a Titan. Carla's death wasn't only the trigger for Eren's desire to kill all the Titans — it was also the catalyst for Grisha's decision to pass on the Founding and Attack Titans to Eren, in spite of the fact that Grisha knew about older Eren's murderous machinations (he even asked Zeke to stop Eren). Grisha truly lost everything the moment Carla died.
Article continues below advertisement
At this point Grisha gave into his own need for vengeance. His only way to do that was to inject younger Eren with the Titan serum and pass down the Titans to him. After all, if Grisha didn't give the powers to Eren, his Titan would just be passed down to a random Eldian anyway upon his death. He'd rather pass down the powers to the devil he knows. That's Grisha's last power play, the last way he can fight for the loved ones he lost, gambling on a future that's entirely uncertain.
The series finale of Attack on Titan is on the horizon. You can stream new episodes of Attack on Titan Season 4, Part 2 every Sunday on Crunchyroll and Funimation.