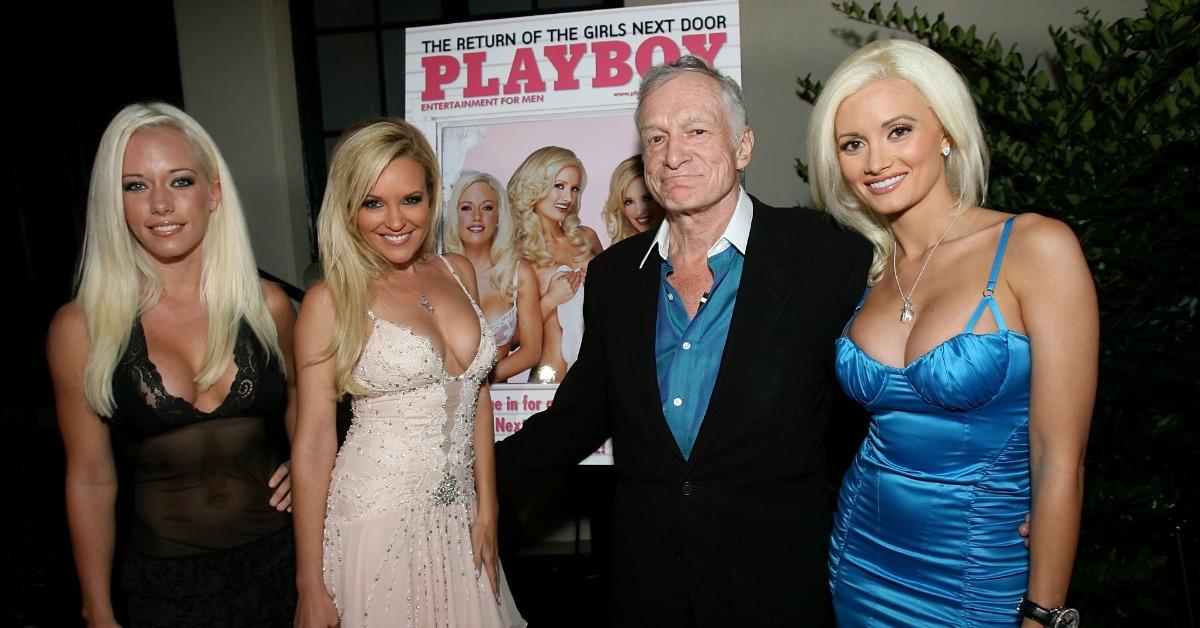 A Look at the History of Hugh Hefner's Lookalike Girlfriends
The A&E docuseries Secrets of Playboy details the inner workings of life inside the Playboy mansion at the height of its popularity. And one big takeaway from the docuseries is that most, if not all, of Hugh Hefner's girlfriends looked alike.
It's hard to say why he had a thing for women with a specific look, but former playmates and girlfriends reveal in Secrets of Playboy that they were often in competition with each other to look thin, have large breasts, and essentially be perfect.
Article continues below advertisement
Even those who never followed the Playboy magazine or corporation know about some of Hugh's more public relationships. He starred in The Girls Next Door on E! with his three main girlfriends at the time, Kendra Wilkinson, Holly Madison, and Bridget Marquardt. The women were replaced with three new girlfriends in the show's final season. And all of them looked eerily similar to each other.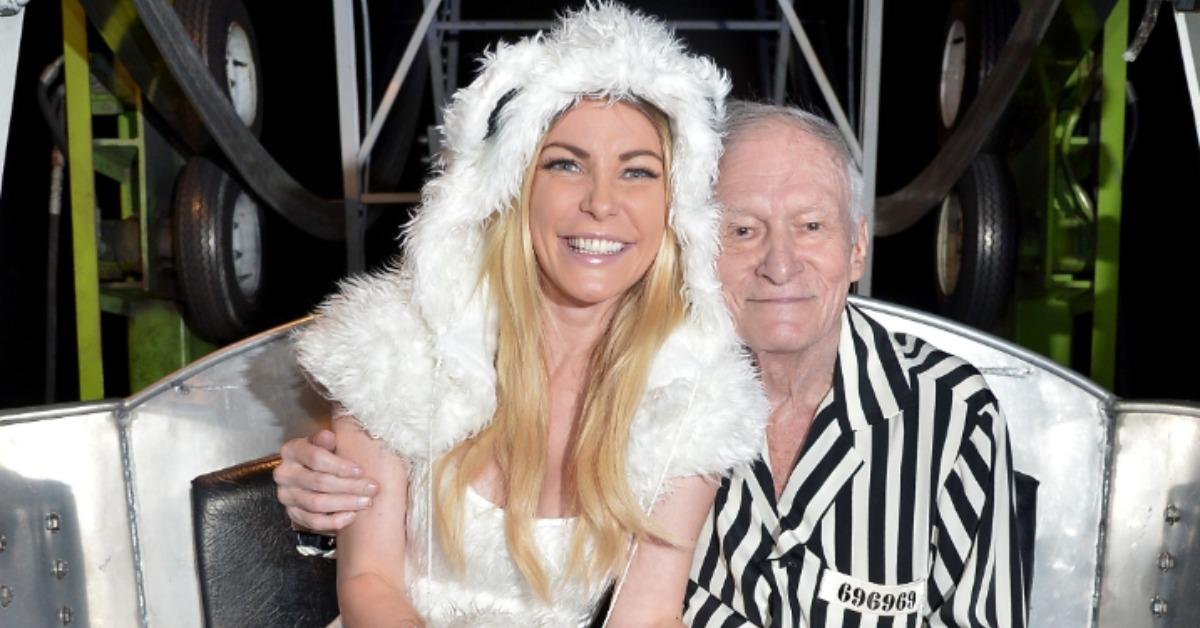 Article continues below advertisement
Why did Hugh Hefner's girlfriends all look alike?
Secrets of Playboy includes interviews with Holly, who was his main girlfriend for years on and off The Girls Next Door, and other women who dated Hugh earlier in his career in the '70s and '80s.
Most of the women Hugh surrounded himself with had similar platinum blond hair, lots of makeup, breast implants, and impossibly tiny waists. They were also always considerably younger than him.
Article continues below advertisement
In 2010, Hugh told The New York Daily News that he dated brunettes and even married one before his infamous string of girlfriends. But he was always partial to blonds.
"Since the end of my marriage, all of my girlfriends have been blonds," he shared. "I have made the comment that Picasso went through his pink period and his blue period before he arrived at his abstract period. I am in my blond period."
Article continues below advertisement
There's a clip of Hugh in the docuseries in which he admits he molded his girlfriends in his image.
But Hugh's penchant for having girlfriends who looked like near-exact replicas of each other was never lost on the general public. In July 2011, Hugh introduced two new girlfriends, Anna Berglund and Shera Bechard, during a CNN interview.
In the YouTube comments under the video, one user commented that Shera reminded them of Holly Madison, Hugh's main girlfriend for years.
Hugh Hefner's girlfriends had a set of rules they had to follow.
When Hugh and his girlfriends at the time starred in The Girls Next Door, they were open about the rules in place at the Playboy mansion. Holly and some of Hugh's other ex-girlfriends explain in Secrets of Playboy that there were even more rules for Hugh's girlfriends that extended beyond a nightly curfew.
Article continues below advertisement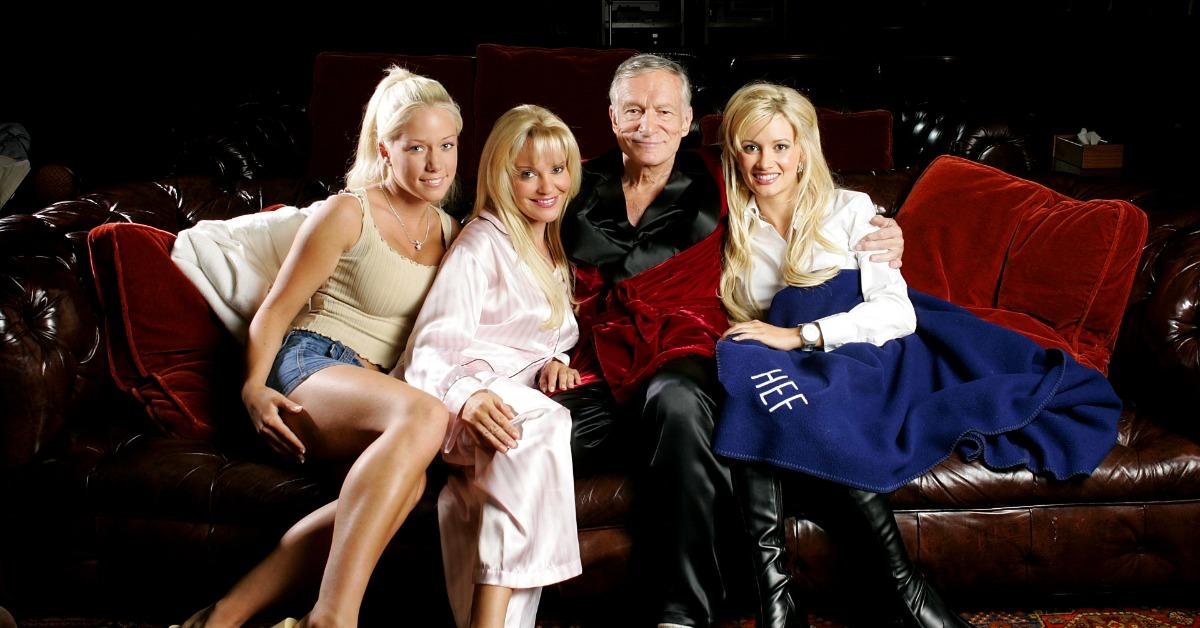 Holly explains in Secrets of Playboy that she was expected to quit her part-time job outside of the mansion when Hugh told her it made him jealous. She also shared that Hugh's girlfriends weren't allowed to visit their families unless it was during actual family holidays.
There was also a rule in place about the women having no boyfriends outside of their relationship with Hugh, even though he had multiple girlfriends at once.
Article continues below advertisement
Hugh's girlfriends all had a curfew of 9 p.m. And Holly says in the docuseries that they had to go out to clubs with Hugh every Wednesday and Friday night and during those nights, it was expected that they would join Hugh in his bedroom afterward.
According to many women who dated Hugh over the years, the running list of rules for his girlfriends was strict and non-negotiable.
Watch Secrets of Playboy on Mondays at 9 p.m. EST on A&E.