Here's the Real Reason Why Jenna Marbles Quit YouTube
Back in the 2010s, Jenna Marbles was one of the biggest YouTubers on the platform. 10 years later, she quit. But why? It has to do with her past.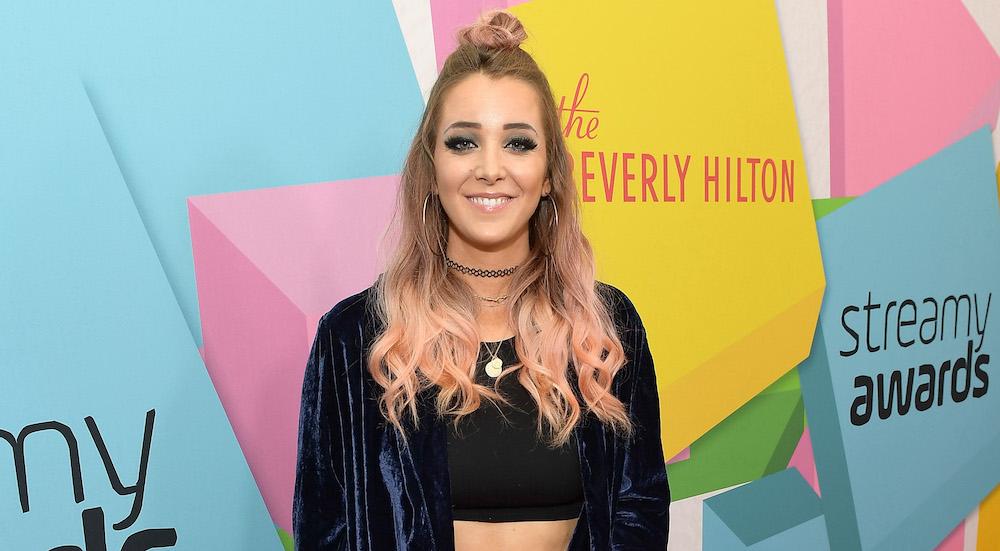 For years, Jenna Nicole Mourey, aka Jenna Marbles, entertained fans on YouTube. She joined the platform in February 2010 and became known for her funny, lighthearted, and often self-deprecating videos. She did skits, cooked, played with her dogs, and more. Over time, she became on of the biggest creators on the platform.
Article continues below advertisement
However, ten years later in February 2020, Jenna decided to end her YouTube career and stopped making videos. Over time, fans hoped she would return, but as time passes, it seems like she'll never come back. So, what happened? What prompted her to leave? She was brought back into the spotlight in July 2022 after a photo with her and her boyfriend posing with a fan became a conversation on Twitter.
Why did Jenna Marbles quit YouTube?
Ultimately, Jenna said she quit YouTube as a way to hold herself accountable. In a video that is no longer on her channel but others have reuploaded, Jenna apologized for the content of some of her earlier videos. She said that while some had wanted her to acknowledge troubling things she'd done, many others came to her defense calling her an "unproblematic queen." This always made her uncomfortable, though, because it wasn't true.
Article continues below advertisement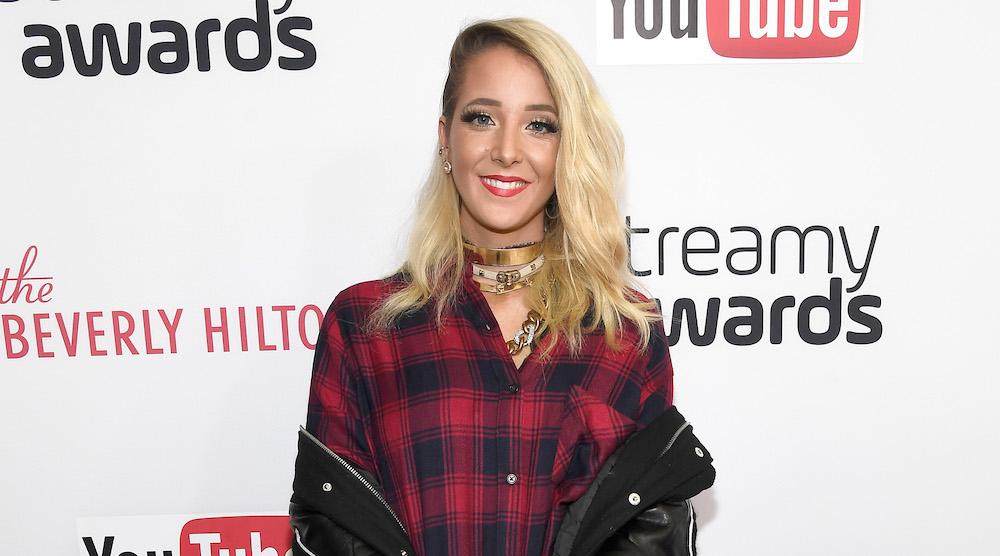 "I'm not completely unproblematic," Jenna said. "And I've tried my best to grow up and to be a better person." She said that she tries to take criticism that's given to her, so when people came out saying they wanted her to apologize for things or talk about why she had privated a lot of her older videos, she was willing to do so.
Article continues below advertisement
As Jenna continued, she said that she privated those videos because she didn't want to "put out negative things into the world." At one point, she was proud to have those old videos on her channel because they were signs of her growth over the years. But in more recently, she felt like people didn't bother looking at when they were posted and assumed they all reflected her viewpoints as a person now. In the end, when they were posted doesn't change that people were still offended by them.
Article continues below advertisement
"If that's the case, where people will watch something and be offended now, I don't want it to exist," Jenna said. In the apology video, she brings up the fact that she did blackface in 2011 when she dressed up as Nicki Minaj. She said that she never meant to do blackface, but understands that her intention isn't what matters here.
"I do want to tell you how unbelievably sorry I am if I ever offended you by posting this video or doing this impression," Jenna said. She also brought up a video where she sang a song she wrote with racist lyrics toward Asian people and one where she shamed women for what they were wearing.
Article continues below advertisement
Jenna Marbles said she was no longer having a 'good time' on her YouTube channel.
Toward the end of the video, Jenna pointed out that there are no sponsors on her channel because she was never trying to sell anything to her subscribers. "I'm literally just here to have a good time and I don't think I'm having a good time." She goes on to say, "For now, I just can't exist on this channel."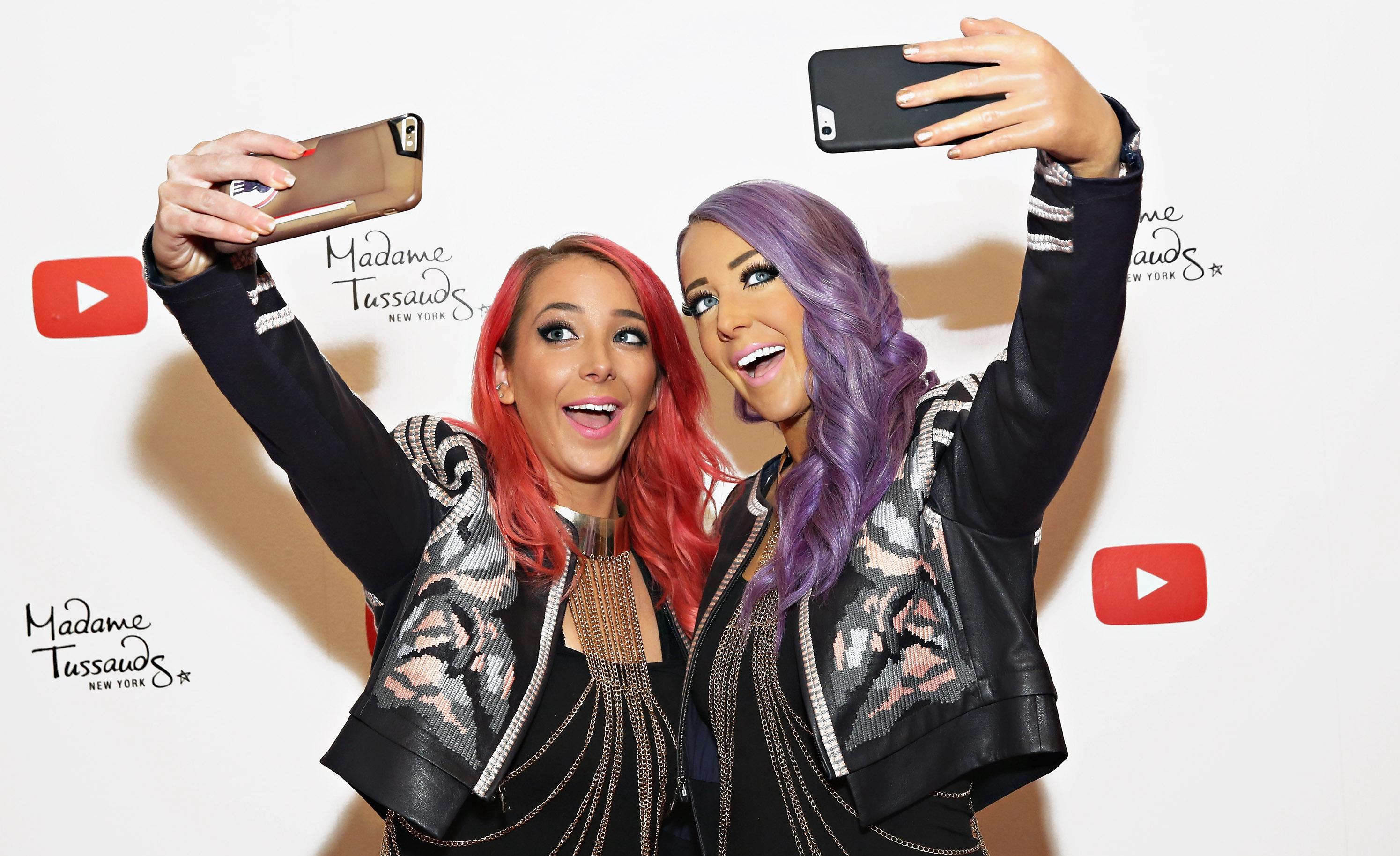 Article continues below advertisement
In the video, Jenna said that the time away from her channel may not be forever, but she also wasn't sure how long she'd stay offline. "I want to make sure that the things I put into the world are not hurting anyone. At the end, she said that she wanted to "hold herself accountable" and thanked those who had supported her over the years.
A photo of Jenna Marbles with a fan went viral in 2022.
Although it's been a couple of years since Jenna's departure from the internet, she still has loyal fans, including millions of subscribers to her YouTube channel. In July 2022, a photo of her with her boyfriend Julien Solomita — another content creator who is currently active — and a fan got tons of attention on Twitter.
Article continues below advertisement
This alone gave Jenna's fans hope that she would be coming back to YouTube; unfortunately, though, some people were concerned about the photo being posted at all. Many rallied to tell the fan to remove the shot in order to respect Jenna's privacy.
However, that doesn't seem to be an issue. Someone else posted screenshots of Julien in TikTok comments saying that there was no issue with the photo being posted online.
"Wanted to say that whenever Jenna or I consent to taking a picture (basically anytime someone asks), we are saying yes to [the person who asked] posting it," Julien said, but he also thanked those who were looking out for their privacy.