Did Takeru Kobayashi Retire? Here's What Happened to the Hot Dog–Eating Champ
Takeru Kobayashi became well-know as a hot dog–eating champion, but the icon has been silent for a while, and we are all wondering what happened.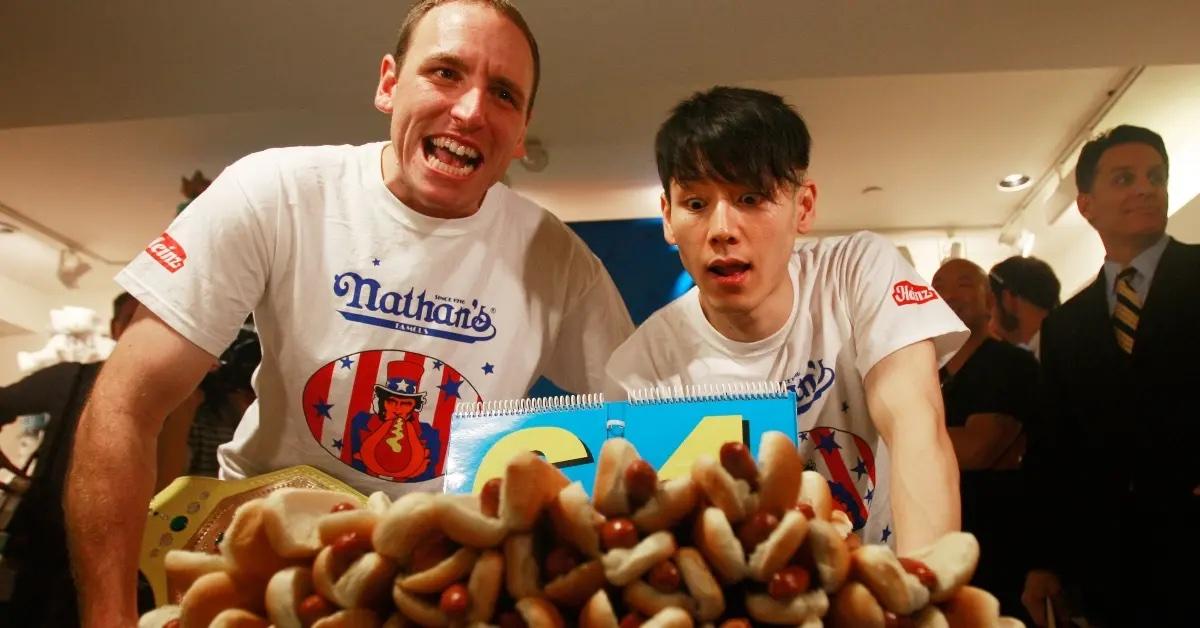 We all remember how Takeru Kobayashi, the hot dog–eating icon from Japan, absolutely ruled the Nathan's Hot Dog Eating Contest in the early 2000s, sending the event's popularity into the gastronomic stratosphere. After all, he snagged six consecutive titles between 2001 and 2006.
Article continues below advertisement
But where has Kobayashi been lately? One moment, he was gobbling down franks like there was no tomorrow, and the next moment, poof! He was off our radar faster than a speeding sausage.
We're curious to know what happened. Here's the scoop.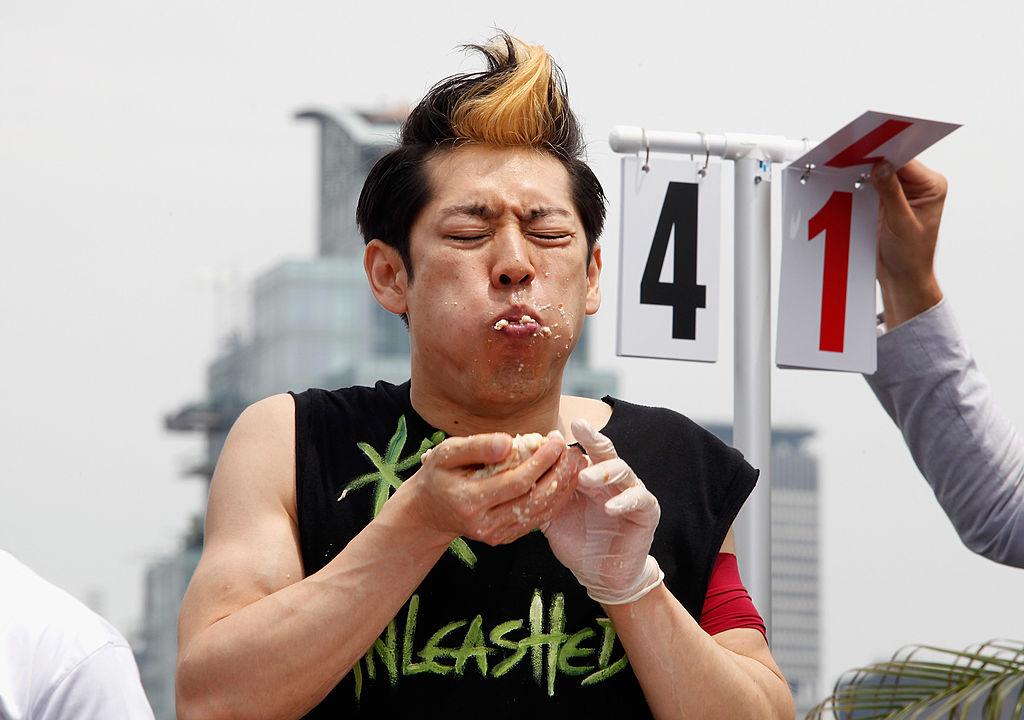 Article continues below advertisement
Did Takeru Kobayashi retire? What happened?
Kobayashi's reign as the hot dog hero was absolutely legendary. He put Nathan's Hot Dog Eating Contest on the map, and we can't help but wonder what wild feats of eating prowess he could have achieved if he kept chowing down those dogs. So what exactly happened? Well, it seems that fellow foodie Joey "Jaws" Chestnut burst onto the scene and dethroned the six-time Nathan's hot dog–eating champ, ending his reign.
In 2010, Kobayashi found himself caught up in a nasty contract dispute with Major League Eating (MLE), the folks who organize the famous Nathan's Hot Dog Eating Contest, and following that incident, he refused to sign with the company. In a 2010 conversation with New York's Daily News, Takeru said, "They want complete control over me. I just want to compete and do what I love. They are trying to take away my freedom."
Article continues below advertisement
Because he did not sign with MLE, he effectively ended up being banned from competing in that year's Nathan's Famous Fourth of July hot dog–eating competition. He did hold out hope for a while, though, and he told New York's Daily News: "I want to be in it more than anything. I am hoping they will change their mind. If I compete, I guarantee I'll win."
Safe to say, this didn't pan out.
Article continues below advertisement
Soon after, things reached a fever pitch when Kobayashi jumped the stage of the Nathan's Hot Dog Eating Contest and eventually ended up in handcuffs. The details are a bit hazy, but Kobayashi insists he did it to appease his fans who were going ape****, and also to give Chestnut a shoutout for his win.
"He got excited when people chanted his name after the contest .... so he jumped up on the stage because he wanted his fans to see him and (he thought) maybe they would chant, 'Let him eat,'" his manager (and wife) Maggie James explained to CNN at the time.
Article continues below advertisement
We haven't heard much from the champion on a largely publicized scale since 2011, but he has since participated in some other food challenges, including the Gringo Bandito Taco Challenge.
In 2019, he was part of an ESPN 30 for 30 documentary as well. Ahead of the premiere, he told the Daily Beast he had no desire to return to the Nathan's competition.
"After enjoying my own freedom, I've realized I have this growing sense of how satisfied and happy I am that I made the choice to not be with something I didn't believe in," he said. "So it's hard to find any desire to go there again."