Remember 'Law & Order's ADA Ben Stone? The Actor's Departure Was Dramatic
ADA Peter Stone's in-show father, Benjamin Stone, left us on 'SVU' after being part of the 'Law and Order' franchise for years. Keep reading.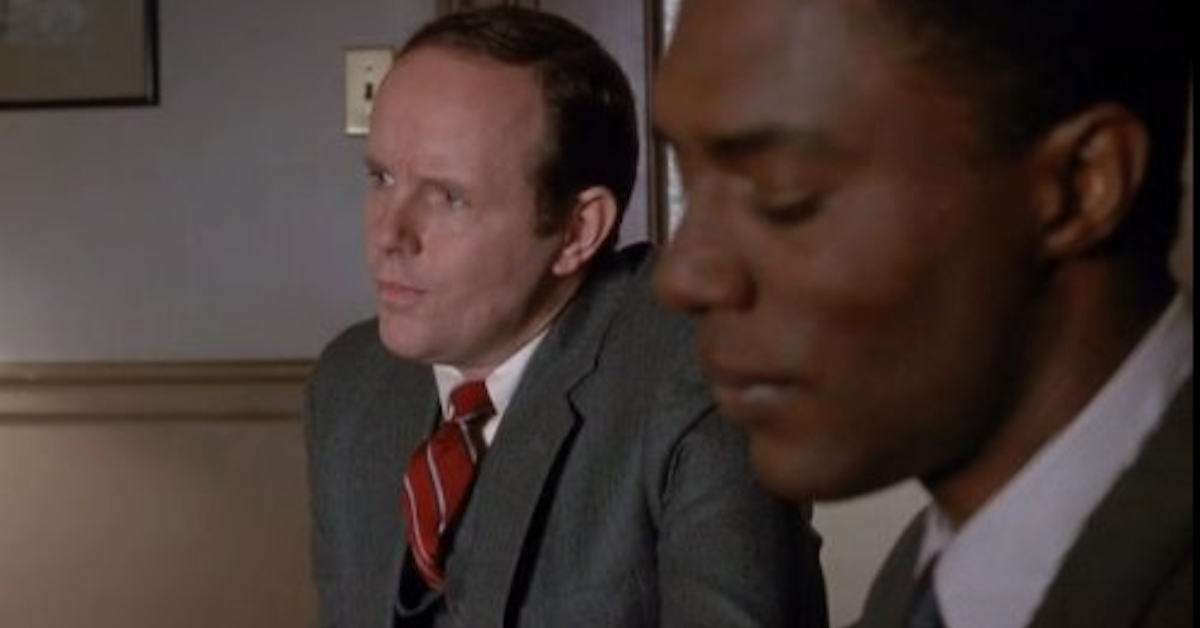 Of all the standout characters that the Law and Order franchise has seen, Executive Assistant District Attorney Benjamin Stone (Michael Moriarty) is certainly one of the most memorable.
Article continues below advertisement
The ADA appeared during the first four seasons of the original series and was introduced in the pilot, which aired on Sept. 13, 1990. From that date forward, it was clear that Stone was one of the top prosecutors in the country, and his genuine belief in the American legal system made us all believe that true justice was possible for all.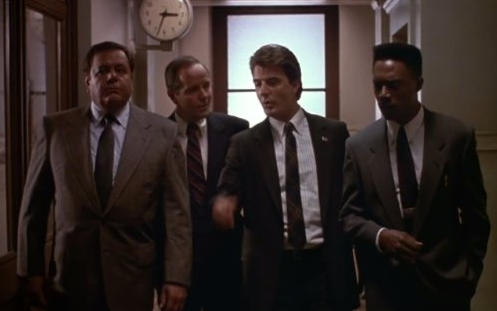 Article continues below advertisement
And while his departure gave way to the rise of the absolutely unforgettable and seminal Jack McCoy, old reruns have us nostalgically pining for the old days.
Why did Michael Moriarty leave Law and Order?
Article continues below advertisement
But OG Law and Order fans might recall Benjamin Stone's rather unceremonious departure from the procedural was mired in scandal, with conflicting stories by both the actor and the show's production team surrounding the real reason about his departure.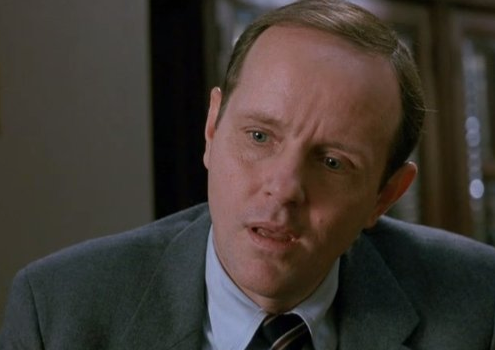 Article continues below advertisement
In the world of Law and Order, Benjamin, the "conscience of the show," resigned from his position at the DA's office after Season 4 because he felt responsible for the murder of a witness in a trial against a local mob boss.
[As an editor's side note: the witness here is played by none other than Allison Janney, which is just another reason to rewatch Benjamin's last episode.]
In reality, the actor's departure was surrounded with some well-publicized off-screen issues. Michael has said that his leaving the show had to do with his public opposition to then real-life Attorney General Janet Reno speaking out against violence on Law and Order and other television shows of the early '90s.
Article continues below advertisement
Michael criticized comments about the "offensively violent" nature of Law and Order and claimed that the Attorney General was out to censor the show. He also accused executive producer Dick Wolf and other higher-ups at the network of not taking his concerns seriously and capitulating to Janet Reno's demands.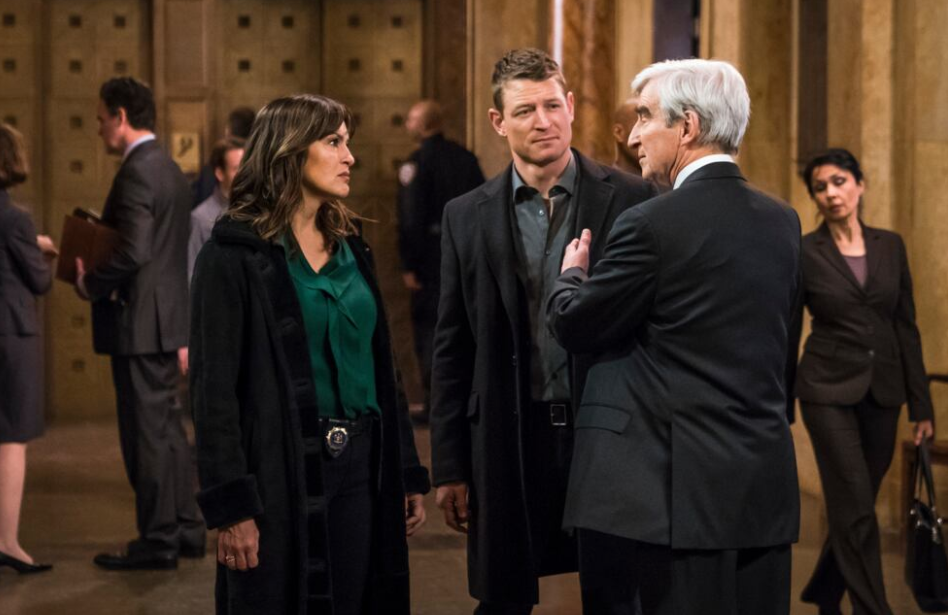 Article continues below advertisement
In fact, the actor went one step further and took out a full-page advertisement in a Hollywood trade magazine, where he called on fellow actors to stand with him against the government's attempts at censoring television content. In September of 1994, he said on The Howard Stern Show that he would return to his role on Law and Order if and only if Dick Wolf was fired first.
And as we all know, that was never going to happen. Of course, there are two sides to every story. Executives on the show, including Dick Wolf himself, have maintained that Michael's public opposition to the Attorney General wasn't the reason he was written off the show. Instead, they cited Michael's erratic behavior on set.
Article continues below advertisement
According to the guest director of the episode "Breeder," Michael wasn't able to deliver his lines with a straight face during filming. Executives also emphasized that the show never watered down its violent or graphic content following Attorney General Reno's remarks.
Since leaving the show, Michael has gone on to star in a number of other productions, including James Dean, for which he won an Emmy. Back in the Dick Wolf universe, his character of Ben Stone was killed off in Season 19 of SVU, the same episode during which Rafael Barba decides to step down, thus paving the way for Ben's son, Peter Stone, to take over.
Now that you're up to date on all the backstory, don't miss new episodes of Law and Order: Special Victims Unit when they air Thursdays at 10 p.m. on NBC.